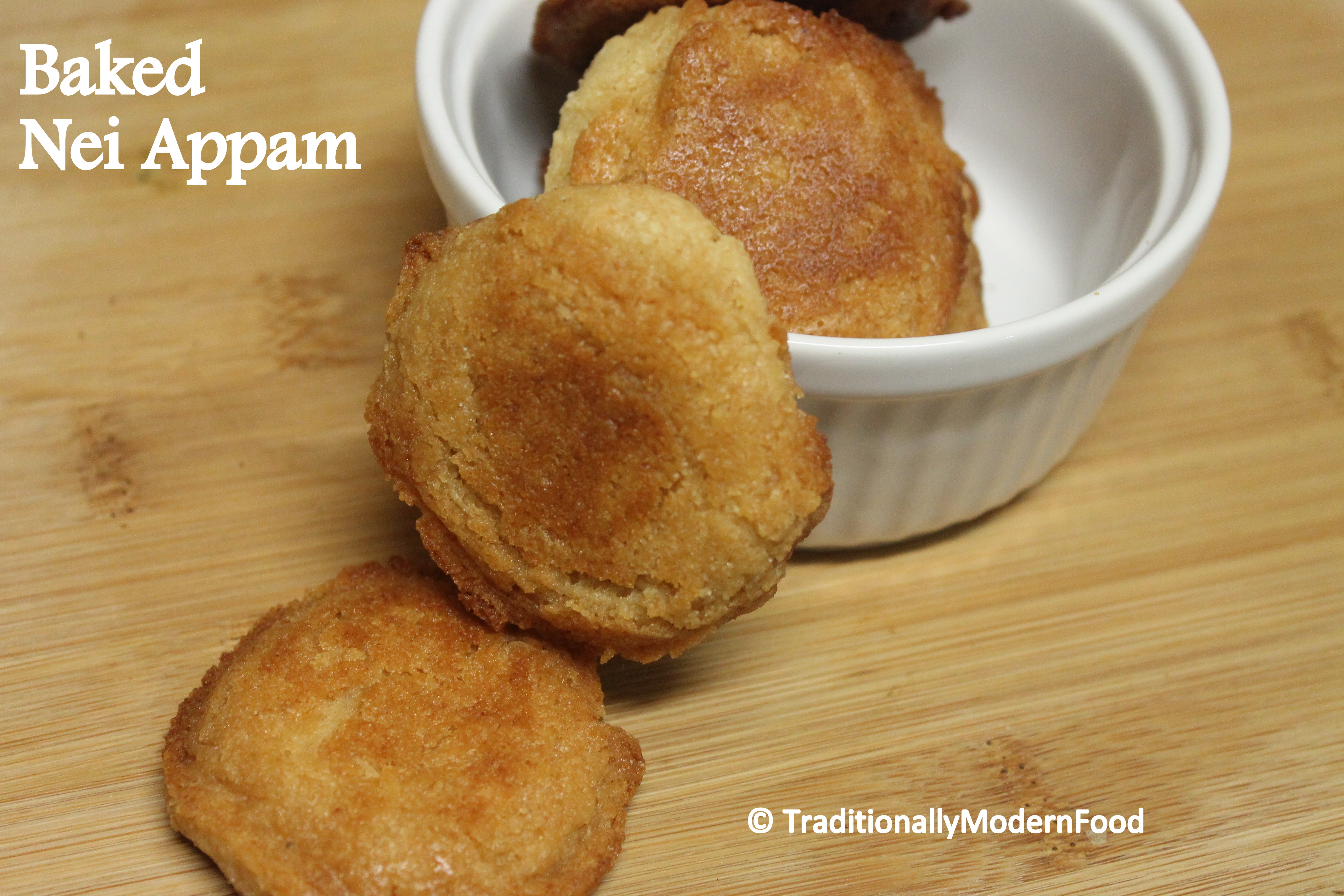 Baked Nei appam is a tasty Appam prepared with rice flour, jaggery and ghee. Super crispy baked healthy snacks for kids. Perfect after school snacks.
It is been a while since I tasted Nei Appam. Recent my mother said she made Rice flour Appam and after hearing that I was so tempted to taste It, but the traditional method of preparation is a bit time consuming for me. Previously I used store-bought rice flour for Kozhukkatai, Seedai and thattai, so I used the same rice flour for an instant version.
Instead of using Kuzhi Paniyaram pan (like I did for wheat appam), I baked them this time, as a couple of my friends who do not have kuzhi Paniyaram pan asked for a baked version.
https://www.youtube.com/playlist?list=PL3zYDDQHDMStux9FagTpp8XKFcQNSIVtn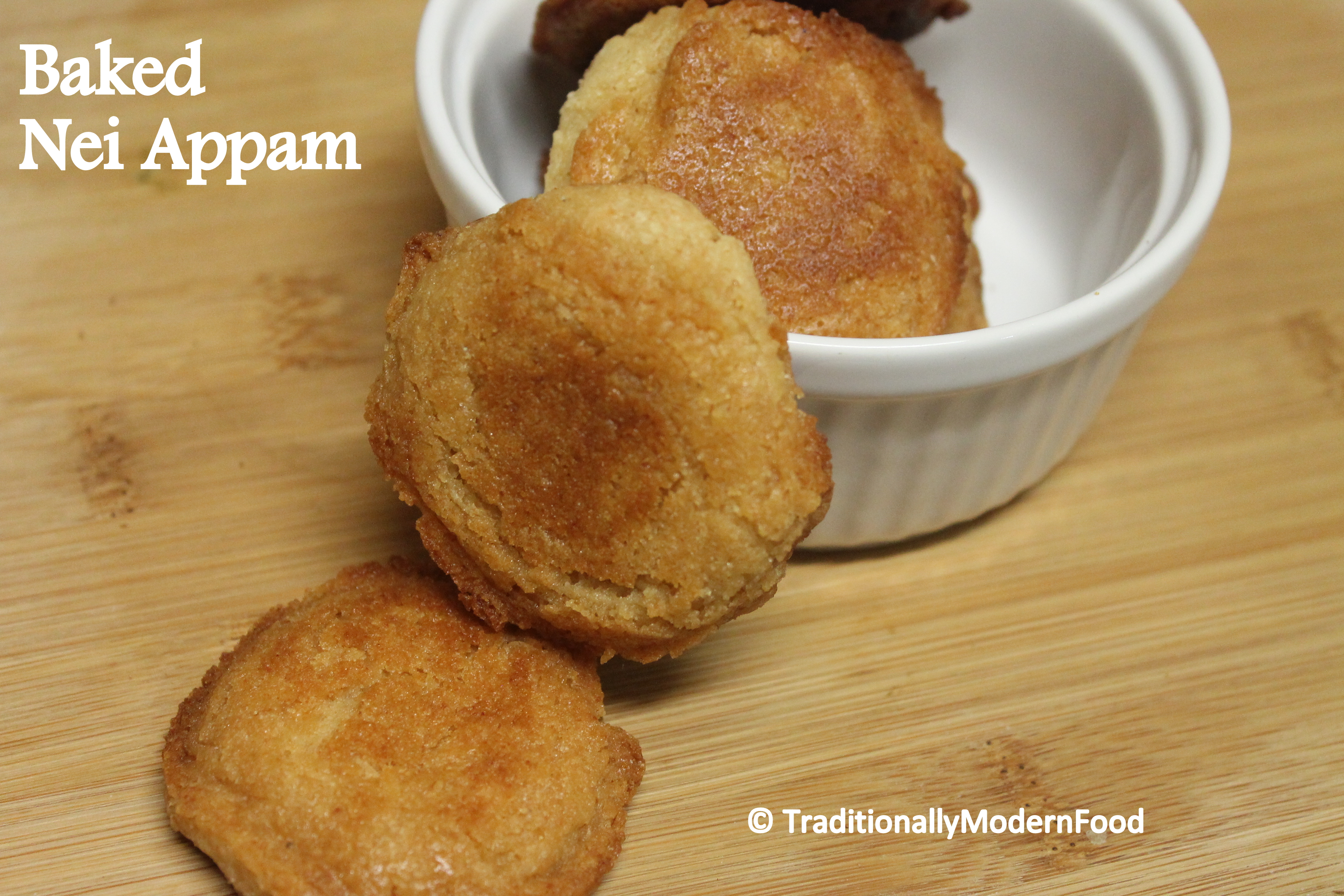 Ingredients
Rice Flour – 1 cup

Jaggery

grated – 1/2 cup + 2 tablespoon (Adjust according to your sweetness)

Fresh grated coconut – 3 tbsp

Cardamom powder - 1/4 tsp

Water - 2 tbsp

Salt – 1 pinch

optional

Ghee

clarified butter – 3 tablespoon + if needed
Instructions
In a pan, add jaggery and water, and cook till jaggery melts. Add cardamom powder and coconut, and switch off

Add rice flour and salt to jaggery and mix well without lumps. Let it come to room temperature

Knead them into a pilable dough

Grease the parchment paper with ghee and make small balls of batter and place it in the greased tray

Bake them for 12 - 18 minutes turning sides in between. Grease in between if you feel its dry. As they cook they expand and attain the Appam shape. Appam becomes crispy over time so remove from the oven before that stage
Notes
If you are using kuzhi Paniyaram pan. The batter should be thick like idli batter (Dropping consistency). Heat the kuzhi paniyaram pan (Aebelskiver mould) and when its hot, grease each indent with ghee. Pour batter into the mould till 3/4 full and let it cook for 2-3 mins till it becomes golden brown. Using a skewer or a spoon gently flip them over and let the other side also cook for 1-2 mins
If you doubt whether jaggery may have impurities, you can filter them after melting
If you want to reduce ghee, add a teaspoon of ghee in the batter and use oil for greasing
Instead of baking/ using Paniyaram pan, you can also deep fry them in oil. Just pour a small ladle full of batter into hot oil and cook till golden brown, flip it over and when cooked, drain onto a kitchen paper
Baked Nei Appam
Preparation time: 5mins | Cooking time: 20 mins
Recipe Category: Snacks/Sweet
Ingredients:
Rice Flour – 1 cup
Jaggery, grated – 1/2 cup + 2 tablespoon (Adjust according to your sweetness)
Fresh grated coconut – 3 tbsp
Cardamom powder - 1/4 tsp
Water - 2 tbsp
Salt – 1 pinch (optional)
Ghee (clarified butter) – 3 tablespoon + if needed
Method:
In a pan, add jaggery and water, and cook till jaggery melts. Add cardamom powder and coconut, and switch off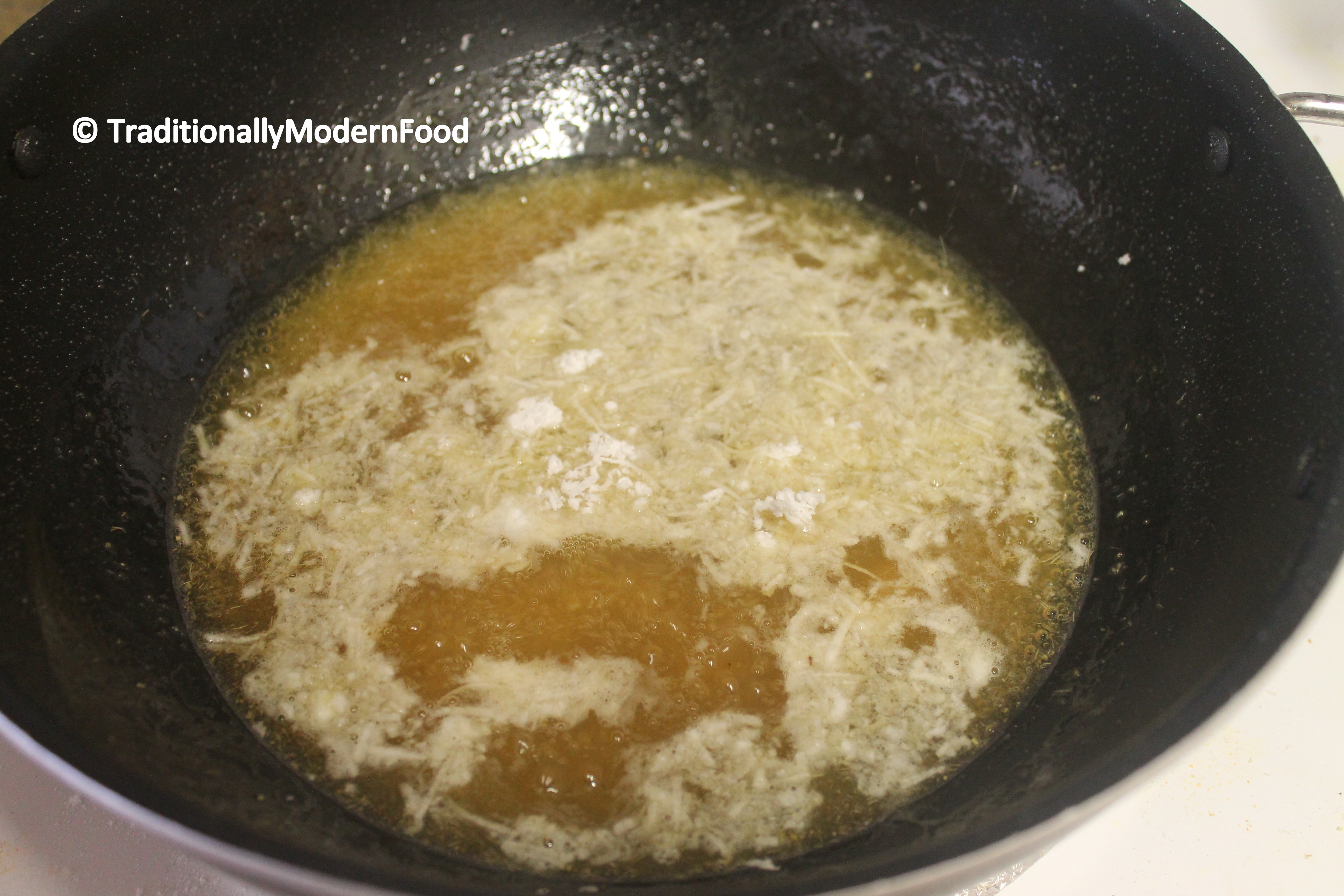 Add rice flour and salt to jaggery and mix well without lumps. Let it come to room temperature
Knead them into a pilable dough
Grease the parchment paper with ghee and make small balls of batter and place it in the greased tray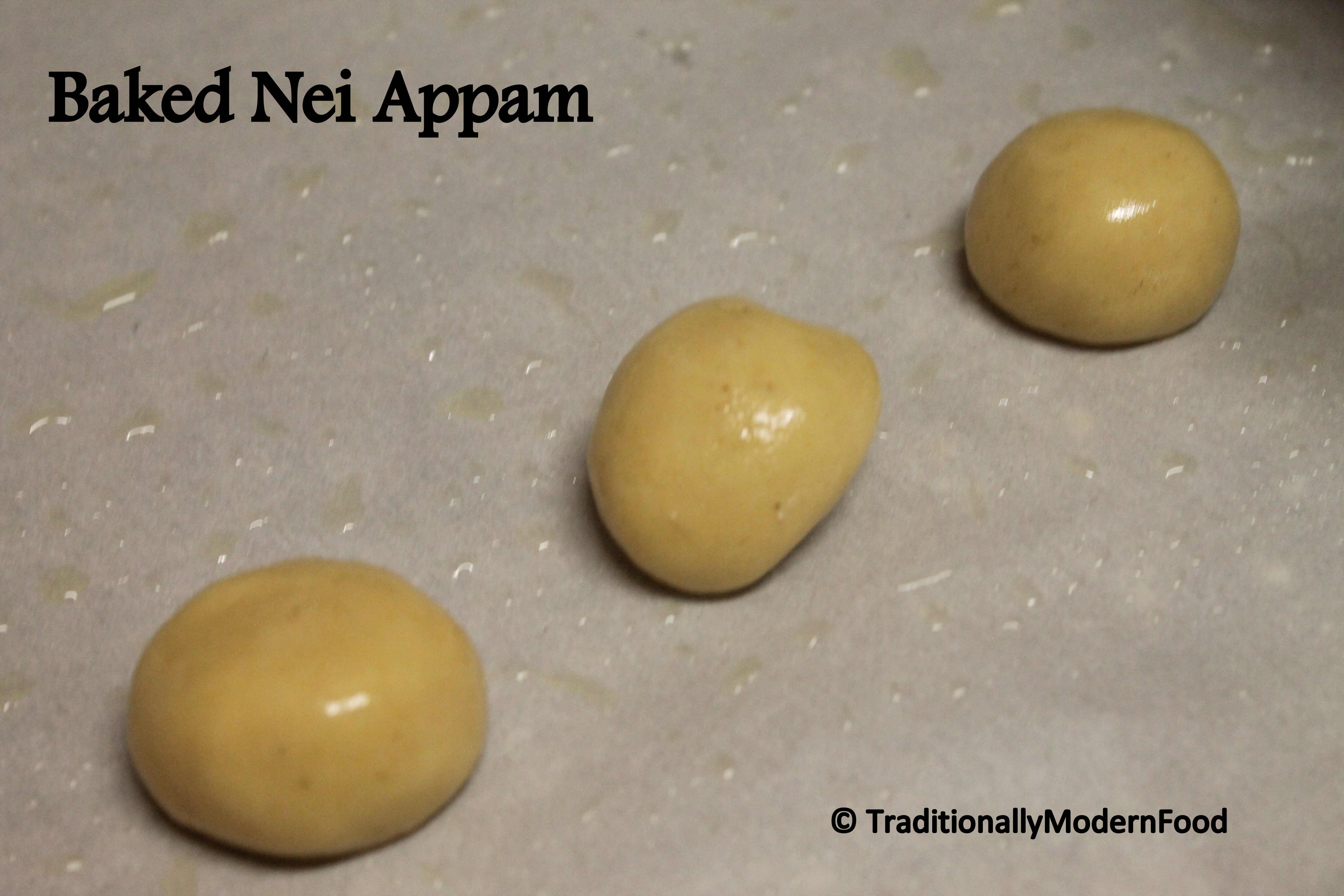 Bake them for 12 - 18 minutes turning sides in between. Grease in between if you feel its dry. As they cook they expand and attain the Appam shape. Appam becomes crispy over time so remove from the oven before that stage