Indian Lemon pickle | elumichai oorugai | elumichai urugai | nimbu ka achar| instant lemon pickle recipe | naranga achar | lemon pickle recipe Tamilnadu style | South Indian lemon pickle recipe | quick pickle recipe | easy pickle recipe | oorugai recipe | persevered lemon | Indian condiment | South Indian elumichai oorugai | nimmakaya urugai | no preservative lemon pickle recipe | pickle recipes | Indian pickle variety | urugai recipe | nimbekai uppuneikai |with step-by-step pictures and video recipes. Check out the Lemon pickle recipe in tamil and Lemon pickle in English . If you like the video pls SUBSCRIBE to my channel.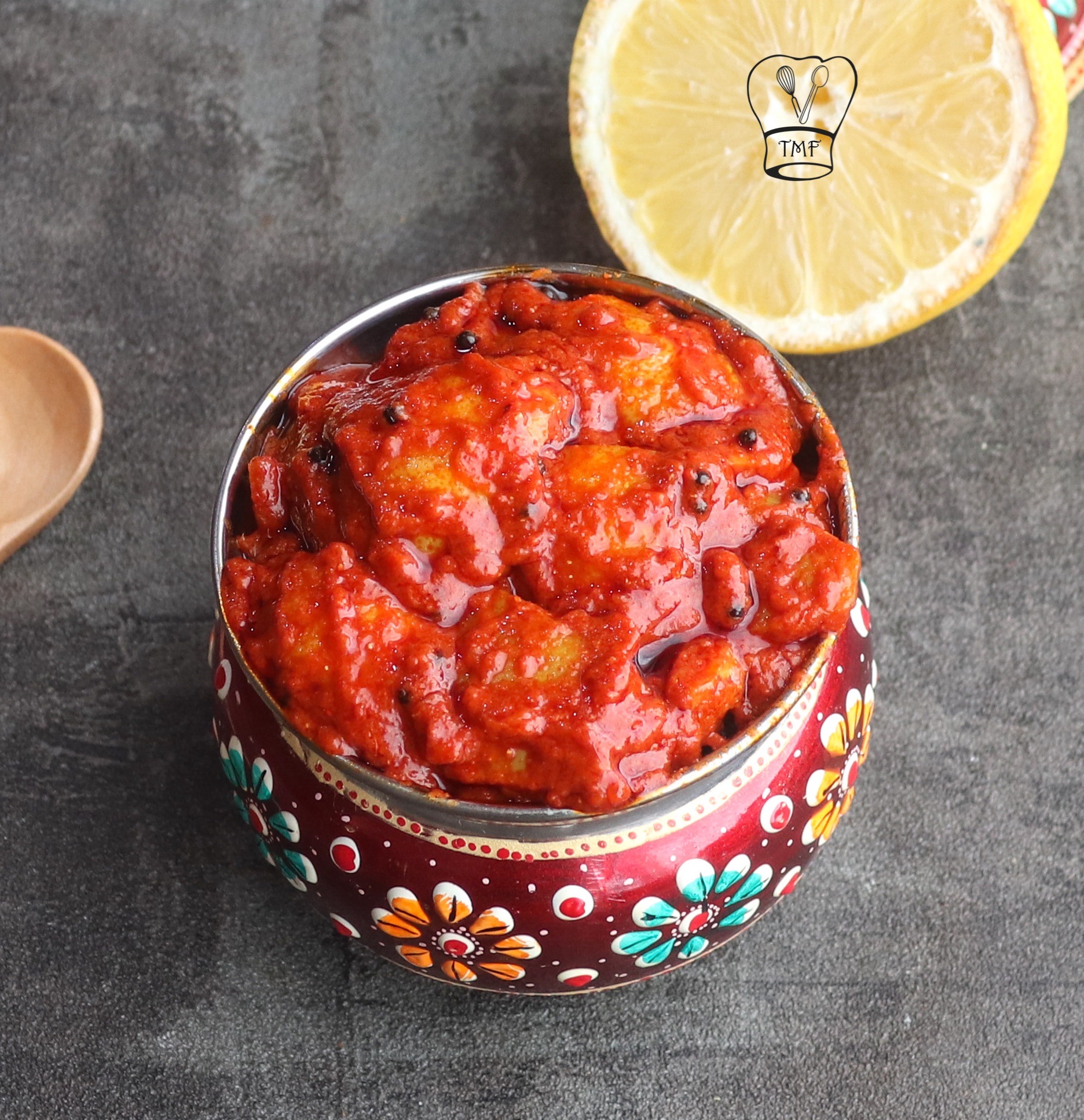 Instant Lemon pickle recipe | Elumichai oorugai is super easy to make and tastes delicious. Pickle stays good for months.
Instant elumichai urugai
Traditionally lemon and salt and brine for 3 days and authentic south Indian pickle is prepared. This instant version can be peeped within minutes. Chop cooked lemon, add spice powders, and finally, sesame oil tadka- how easy is it. No compromise in taste and perfectly beginner-friendly pickle variety to try.
Should I pressure cook lemon for elumichai oorugai?
Yes for quick oorugai we need to cook lemon till they turn soft. I have cooked the lemon in a cooker separator for 4 whistles. Instead, you can cook lemon in an instant pot.
How to make instant pot lemon pickle?
Add 1 cup of water to the Instant pot stainless steel pot and place a trivet inside. Place the whole lemons to the stainless steel inserts/vessels that fit inside the instant pot, cover with a lid, and place inside on the trivet. Pressure cook for 10 minutes and do natural pressure release.
What to Serve with Lemon Pickle
Lemon pickle is one of the most popular condiments in Indian cuisine. In the south, it is widely served as a side for a variety rice. it goes well with curd-based recipes. in the north, it is widely served as a side for paratha
Tips for Best Lemon Pickle
This pickle tastes even more delicious as it ages. I always prepare elumichai oorugai and refrigerate at least for one day then consume. This time allows all the flavors to marinate with each other and the flavor intensifies as it sits.
Shelf Life of Indian Lemon Pickle
When stored in an air-tight container, this pressure-cooked Lemon pickle stays good in the refrigerator for a few months at least! Always use a clean dry spoon to scoop out the pickle.
Can I use regular chilli powder?
Yes, I prefer Kashmiri chilli powder for the color but you can use regular chilli powder instead. Adjust the chili powder according to the lemon sourness.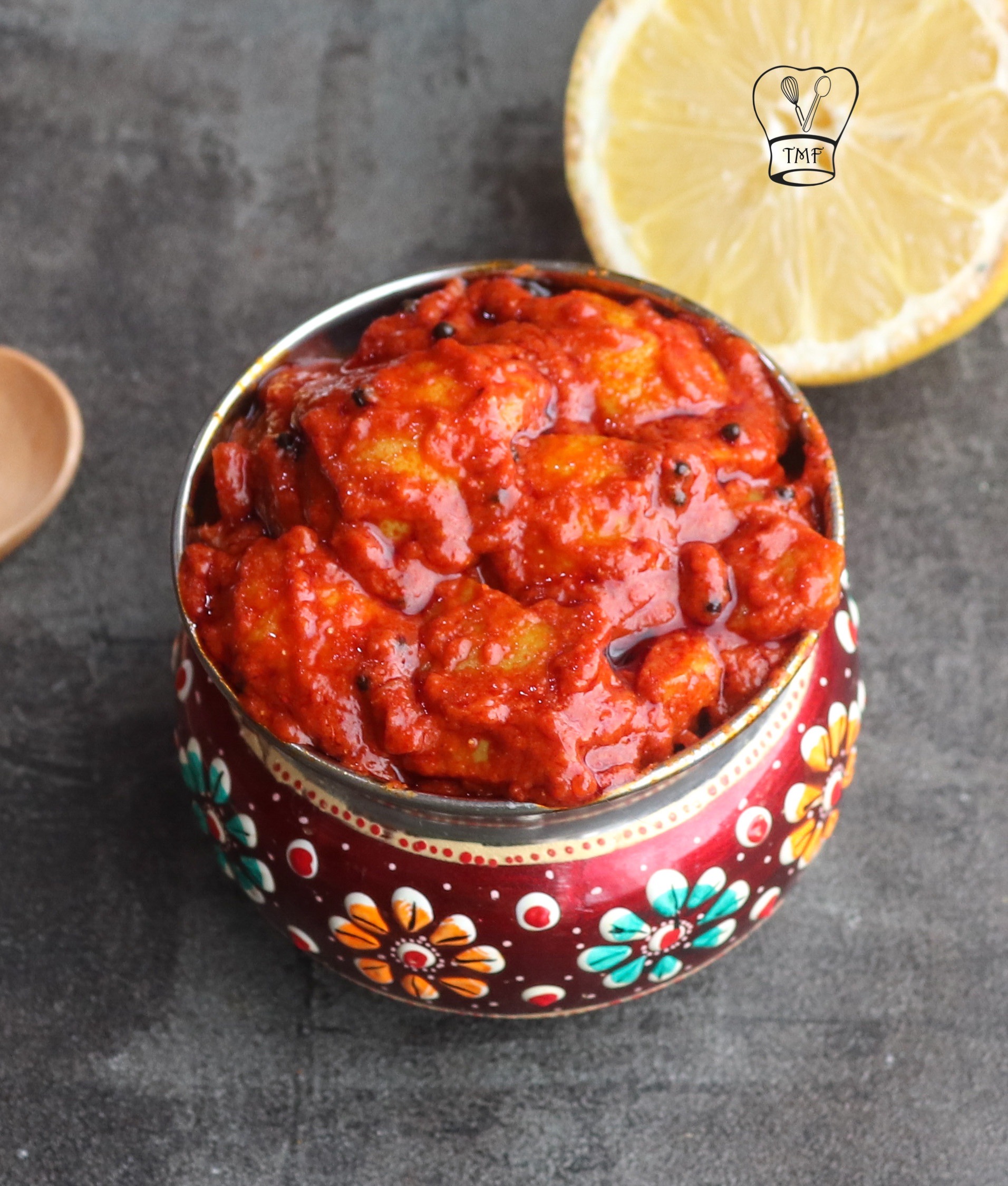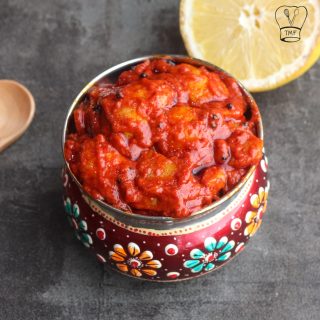 Ingredients
Cook lemon
3

lemons 225 grams

1/3

cup

water
Spice mix
1/4

teaspoon

turmeric powder

1/8 to

fenugreek powder

1/2

tablespoon

salt

3

tablespoon

Kashmiri chilli powder
Temper
3

tablespoon

sesame oil

1/2

teaspoon

mustard seeds
Instructions
In a cooker separator add whole lemons, water, cover the separator with a lid and pressure cook for 3 whistles and turn the pressure comes down naturally

Press and check if the lemons are soft and cooked well

Place the lemons on a kitchen towel and dry them well

Fold and wipe well to make sure the lemons are completely dry

Chop the lemons into bite-sized pieces and transfer the chopped lemon along with the lemon juice into a wide mixing bowl

Add turmeric powder, Kashmiri chilli powder, fenugreek powder on the top

In a small tadka pan take sesame oil and heat

Once when oil is hot add mustard seeds and lets them splutter

Transfer the tadka and mix well

Cool the pickle completely and store it in an airtight container
Video
Notes
Use cooker separator and cook lemons. Direct cooking might turn lemons soggy
Always cook the whole lemon. Never cut and cook as it might turn bitter
Dry the lemons completely before cutting them
For best flavor, use cut lemons along with the juice
I have used Kashmiri chili powder. If you are using regular chilli powder adjust accordingly
Pickle tastes best the next day
Ingredients
Cook lemon
3 lemons 225 grams
1/3 cup water
Spice mix
1/4 teaspoon turmeric powder
1/8 to fenugreek powder
1/2 tablespoon salt
3 tablespoon Kashmiri chilli powder
Temper
3 tablespoon sesame oil
1/2 teaspoon mustard seeds
How to make Elumichai oorugai with step by step pictures:
In a cooker separator add whole lemons, water, cover the separator with a lid and pressure cook for 3 whistles and turn the pressure comes down naturally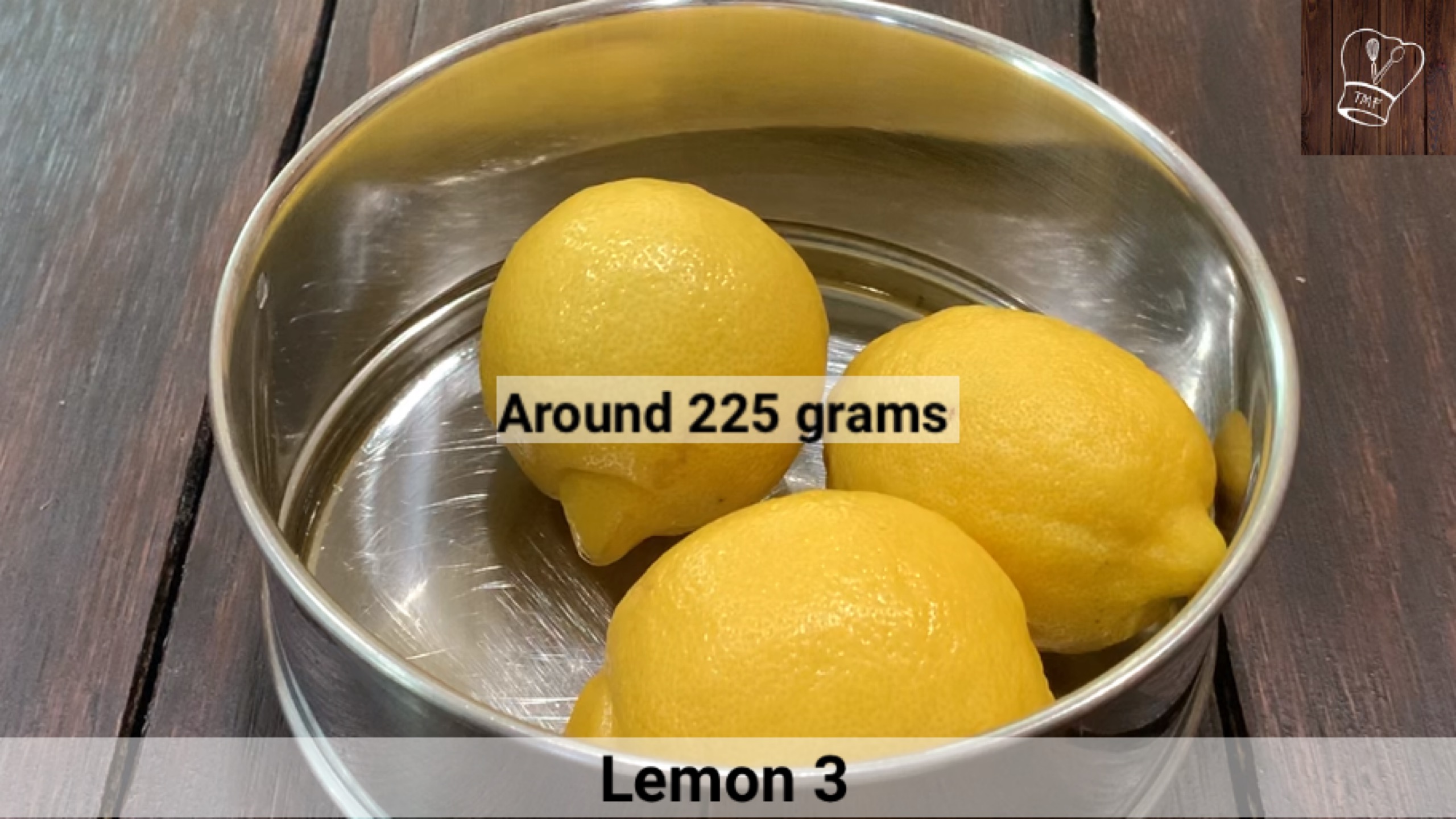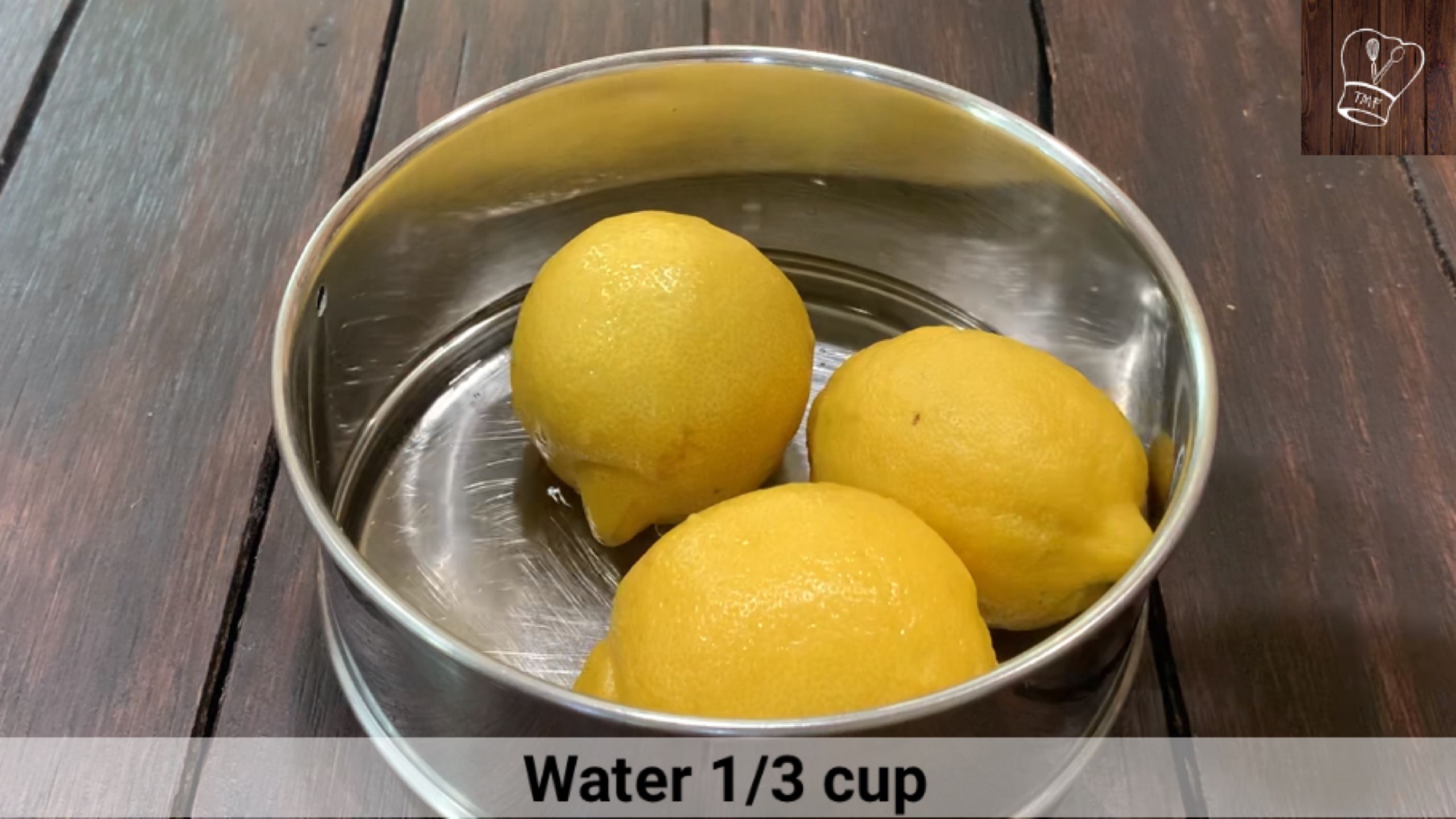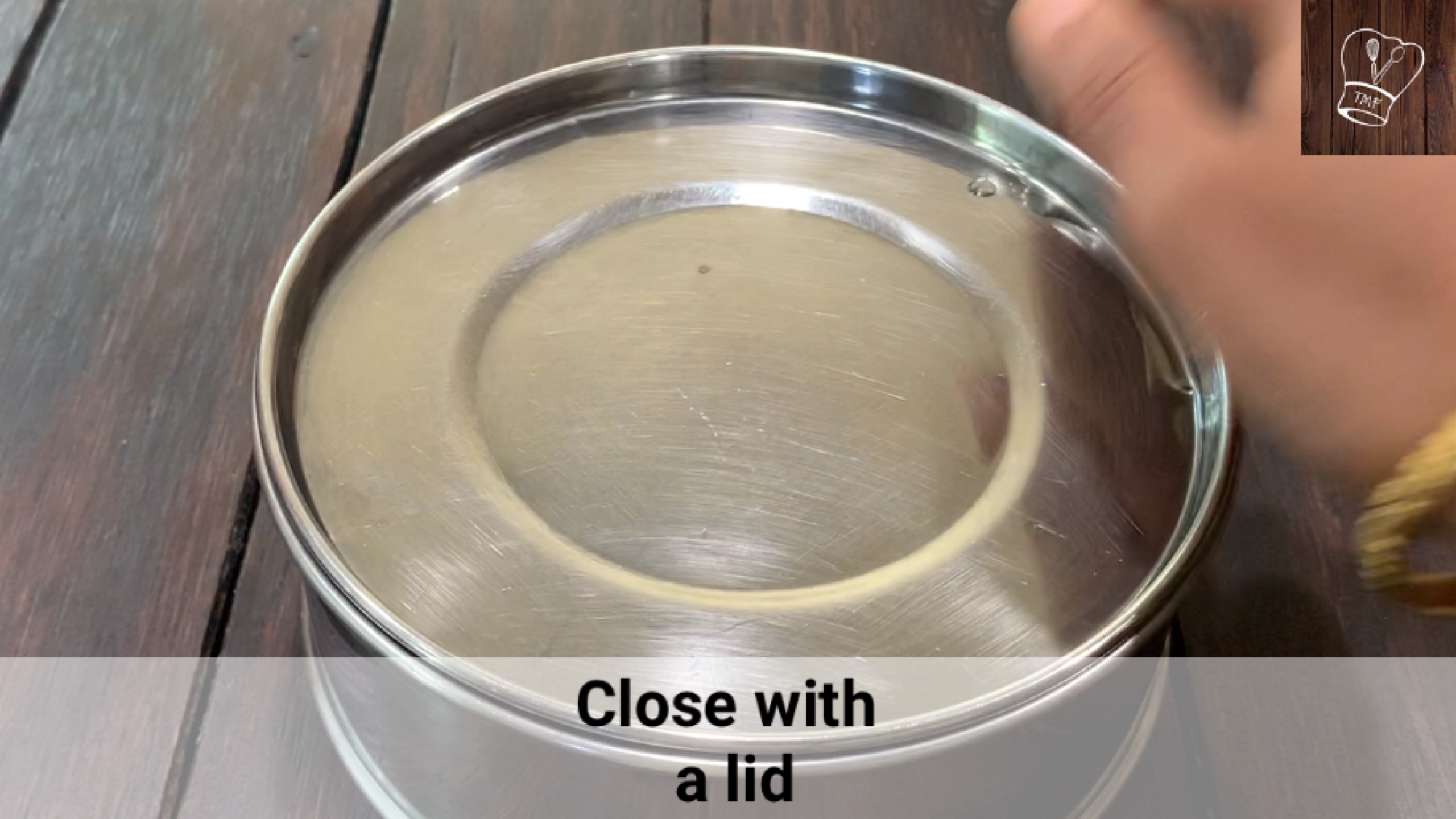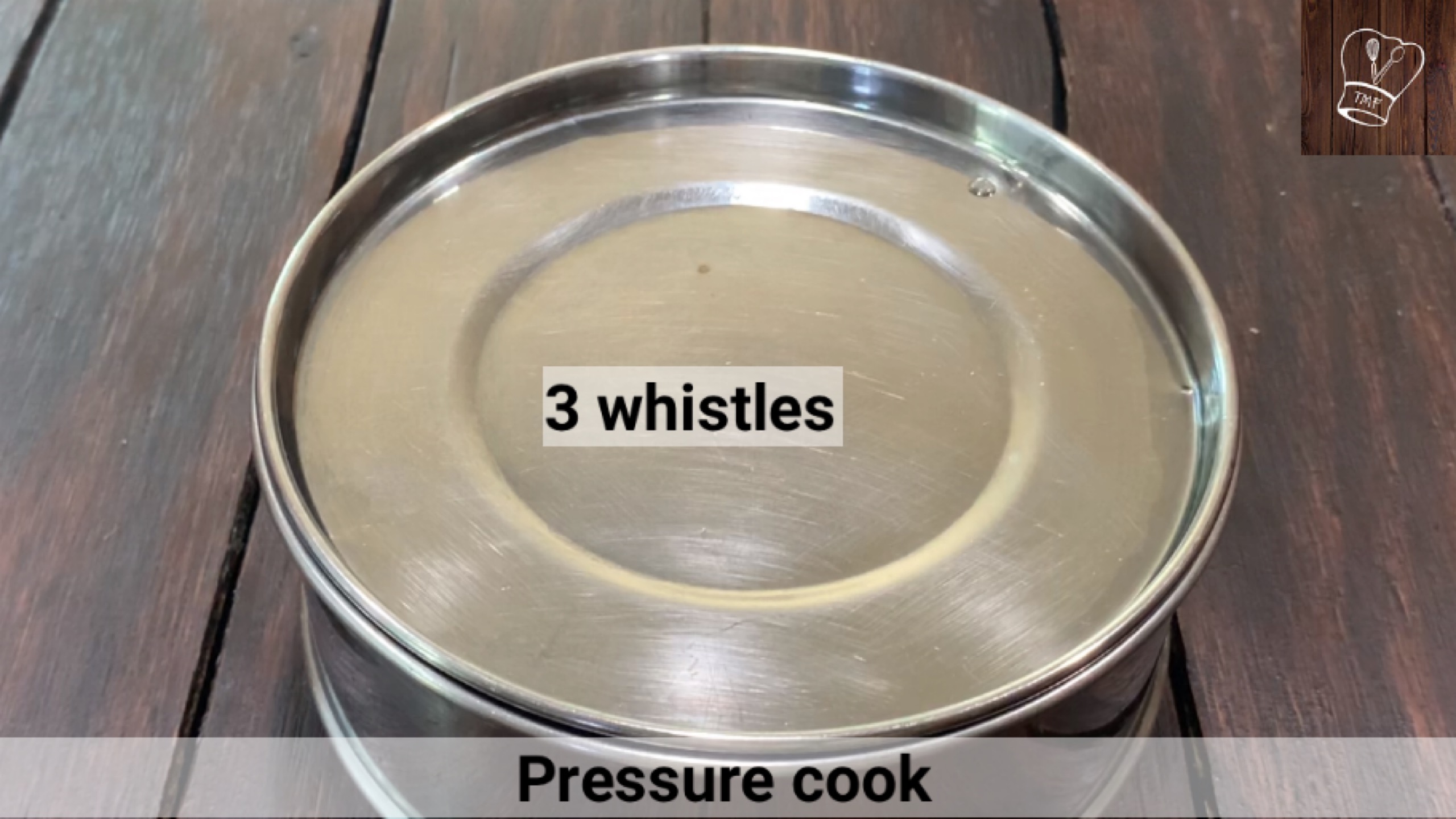 Press and check if the lemons are soft and cooked well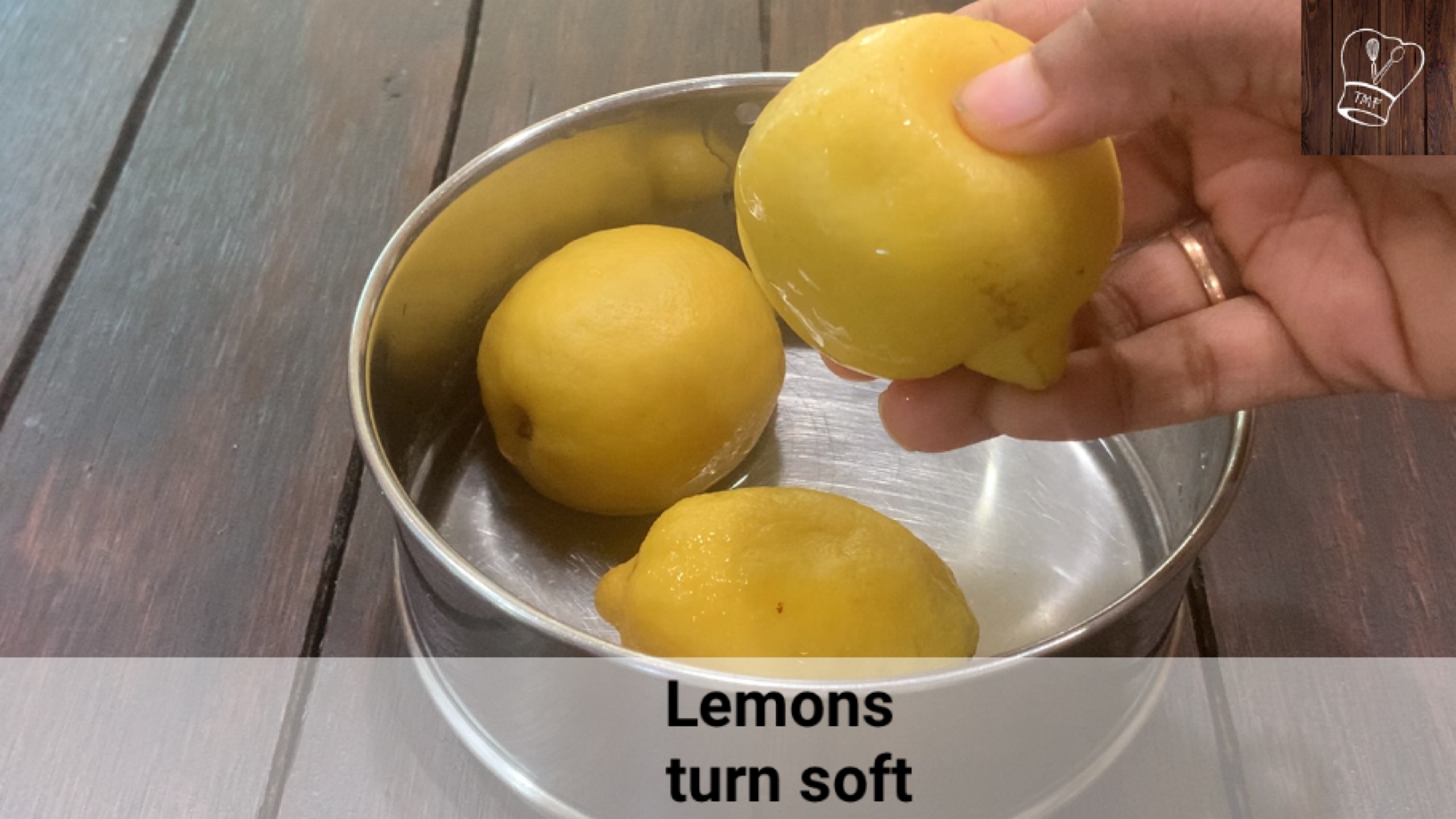 Place the lemons on a kitchen towel and dry them well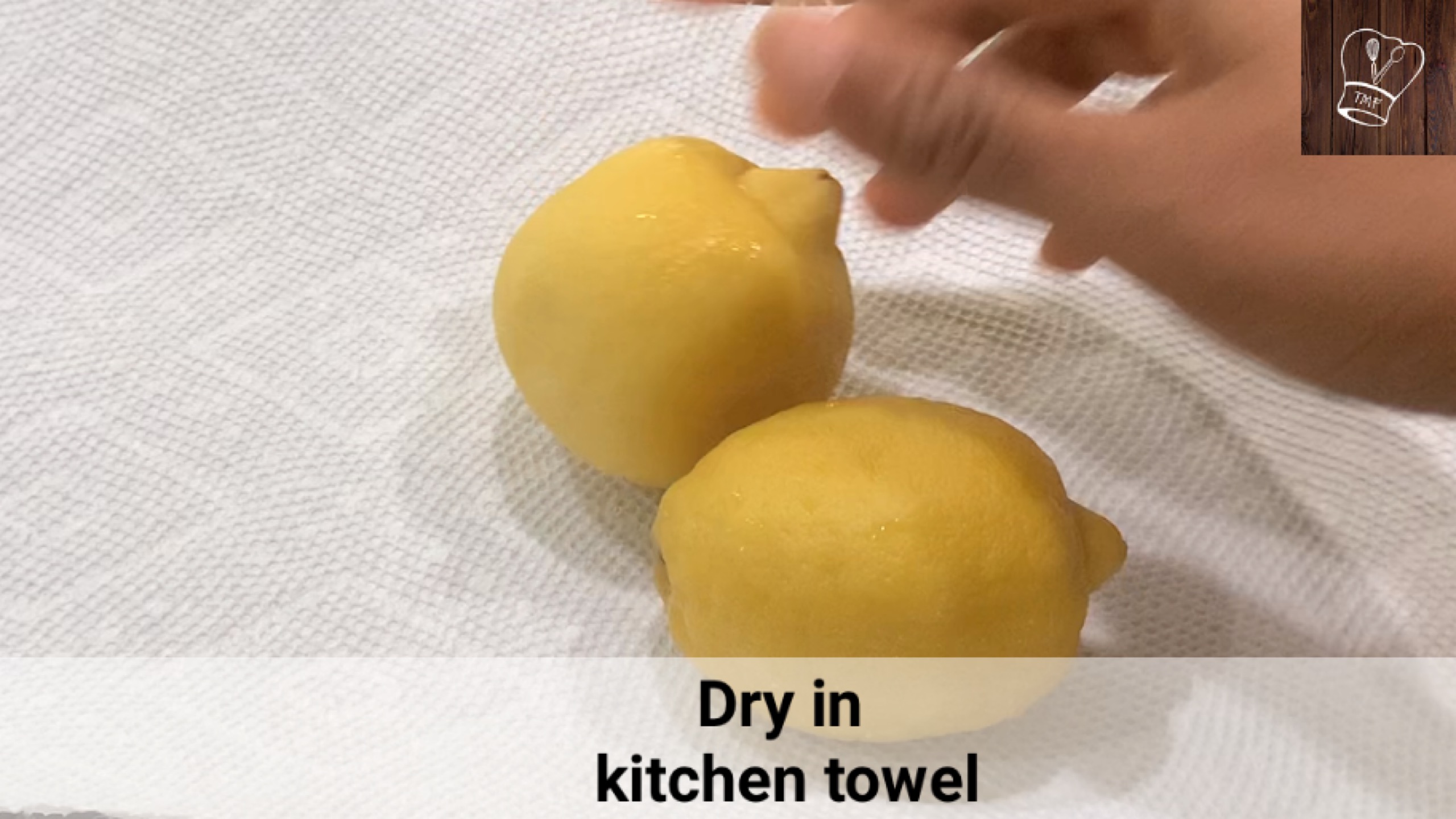 Fold and wipe well to make sure the lemons are completely dry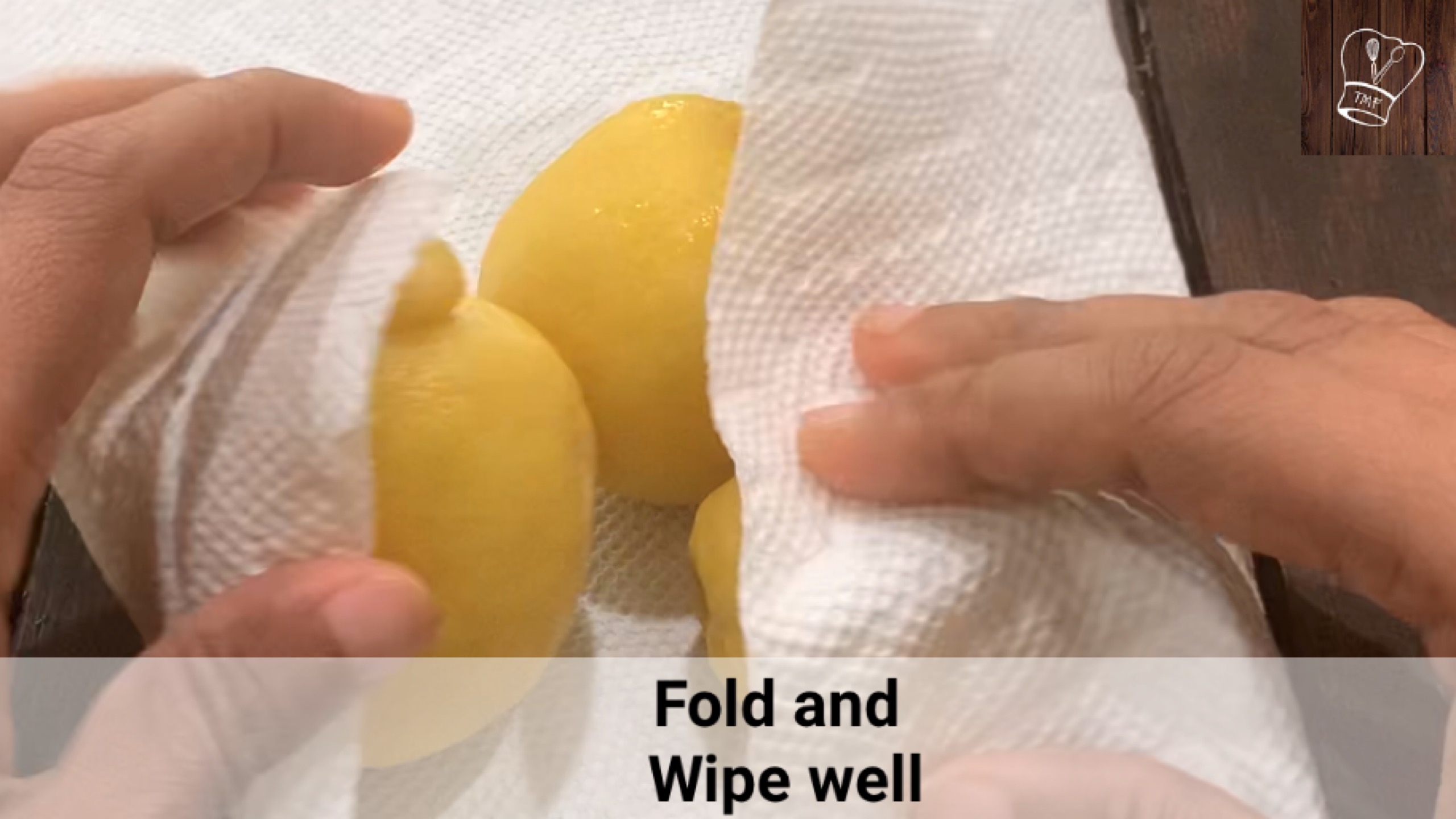 Chop the lemons into bite-sized pieces and transfer the chopped lemon along with the lemon juice into a wide mixing bowl

Add turmeric powder, Kashmiri chilli powder, fenugreek powder on the top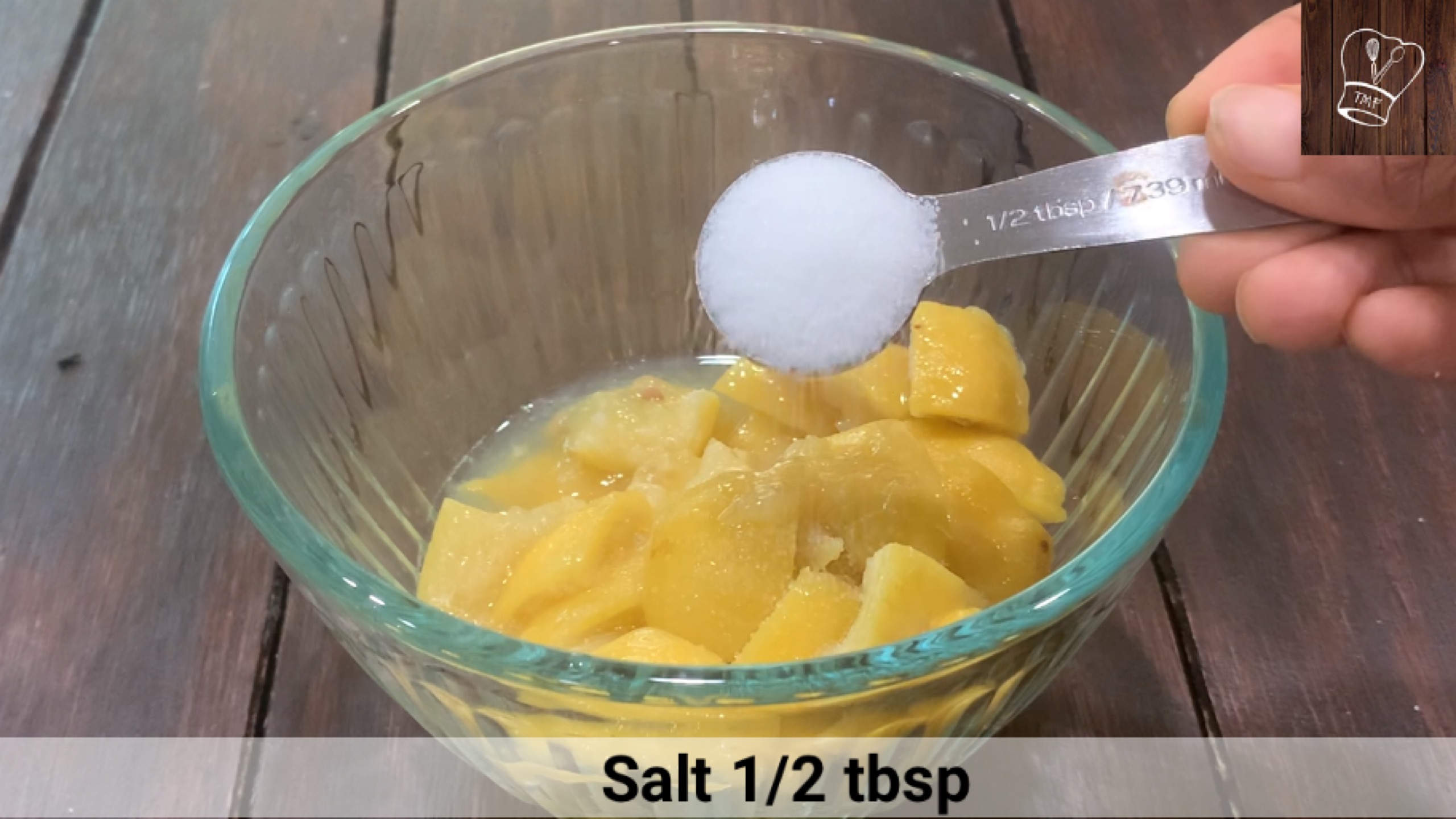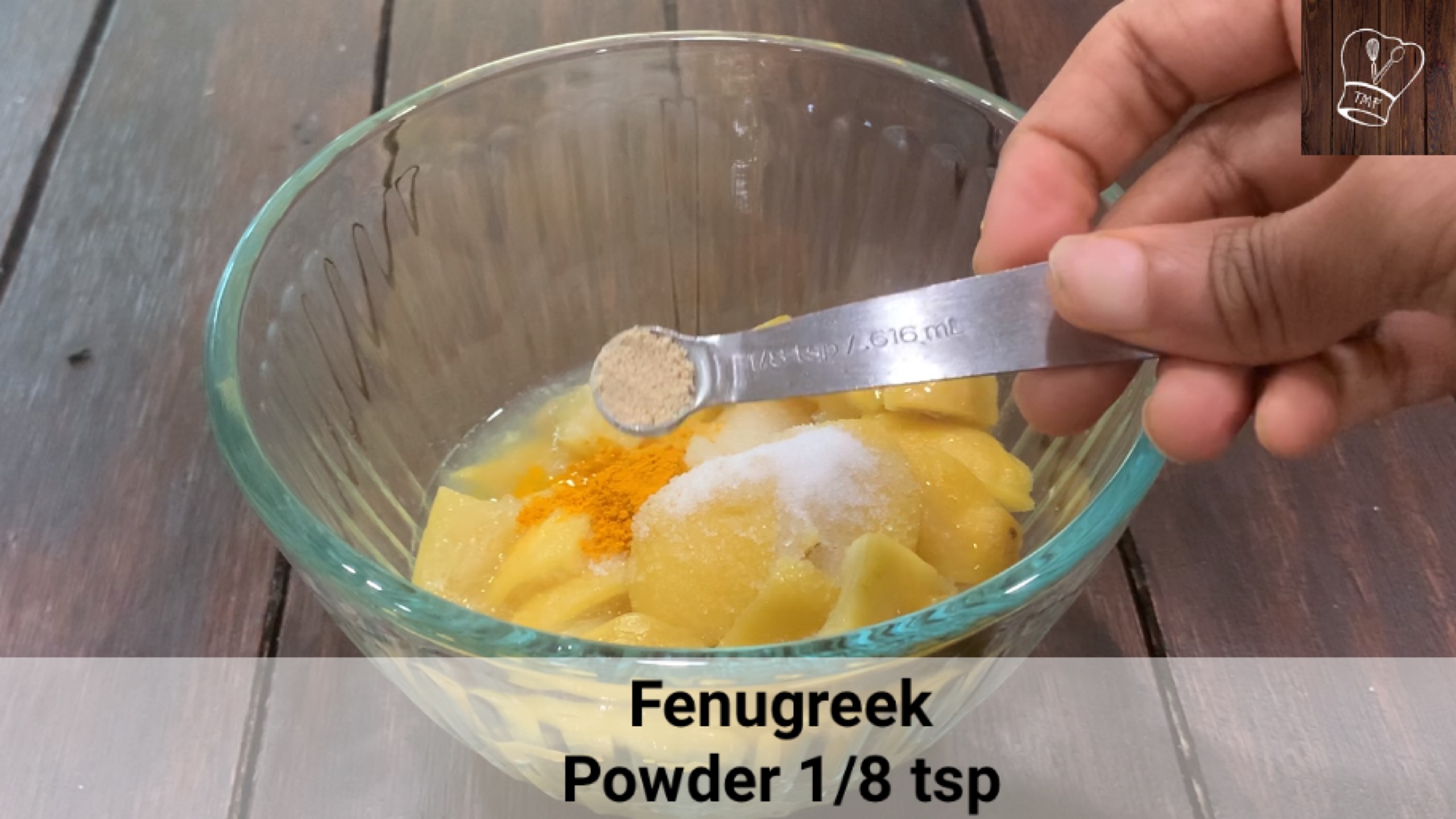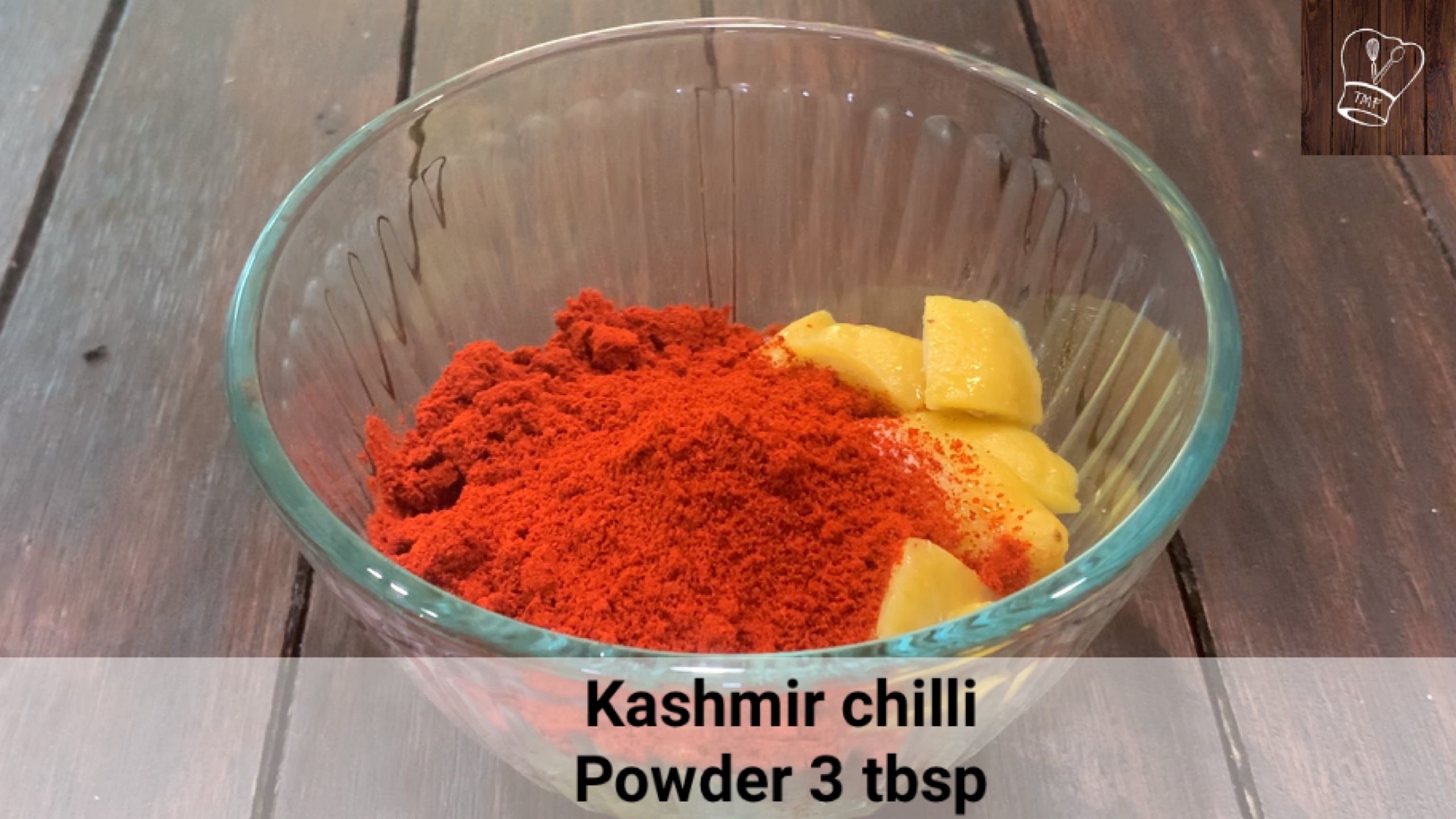 In a small tadka pan take sesame oil and heat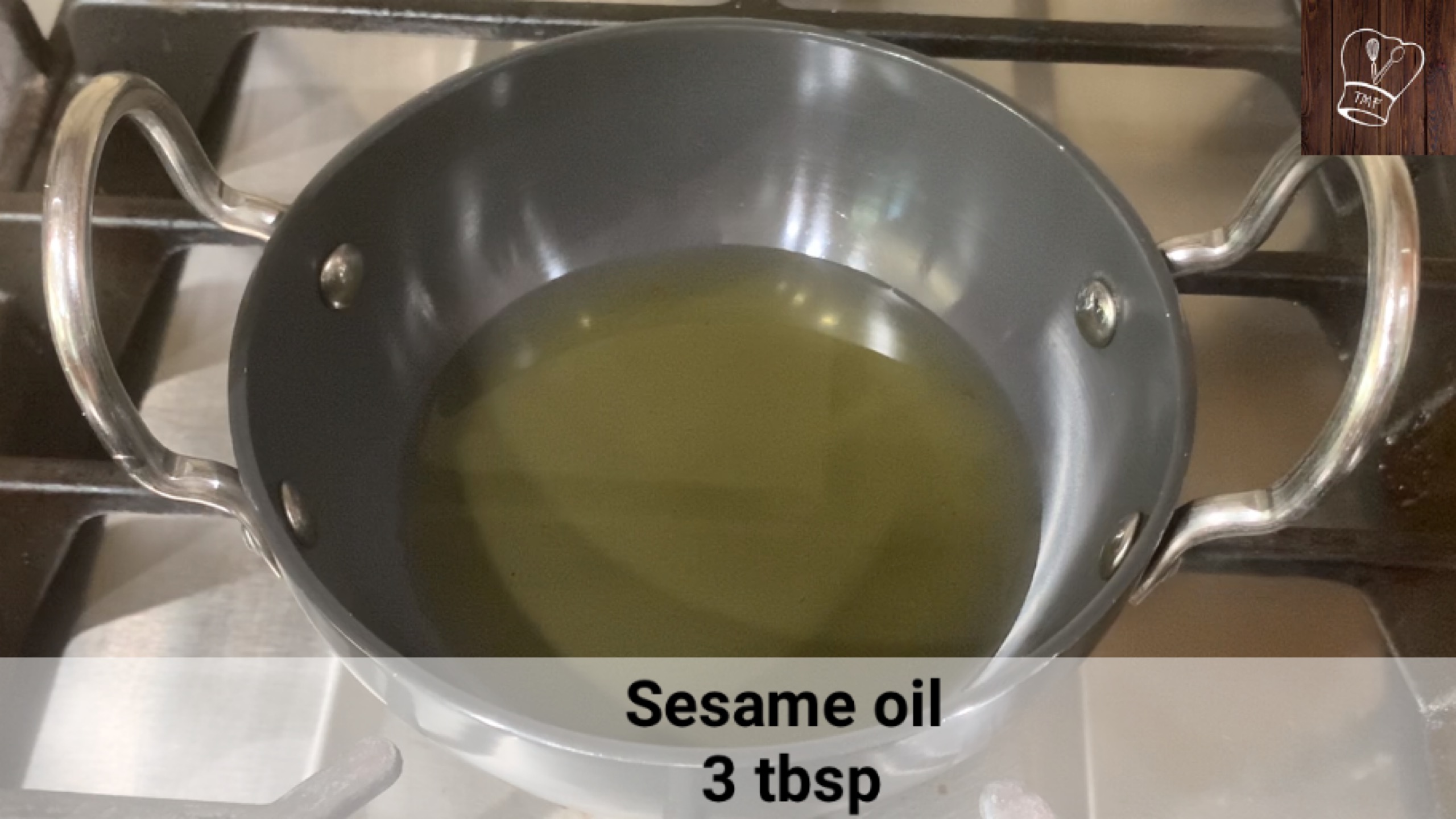 Once when oil is hot add mustard seeds and lets them splutter

Transfer the tadka and mix well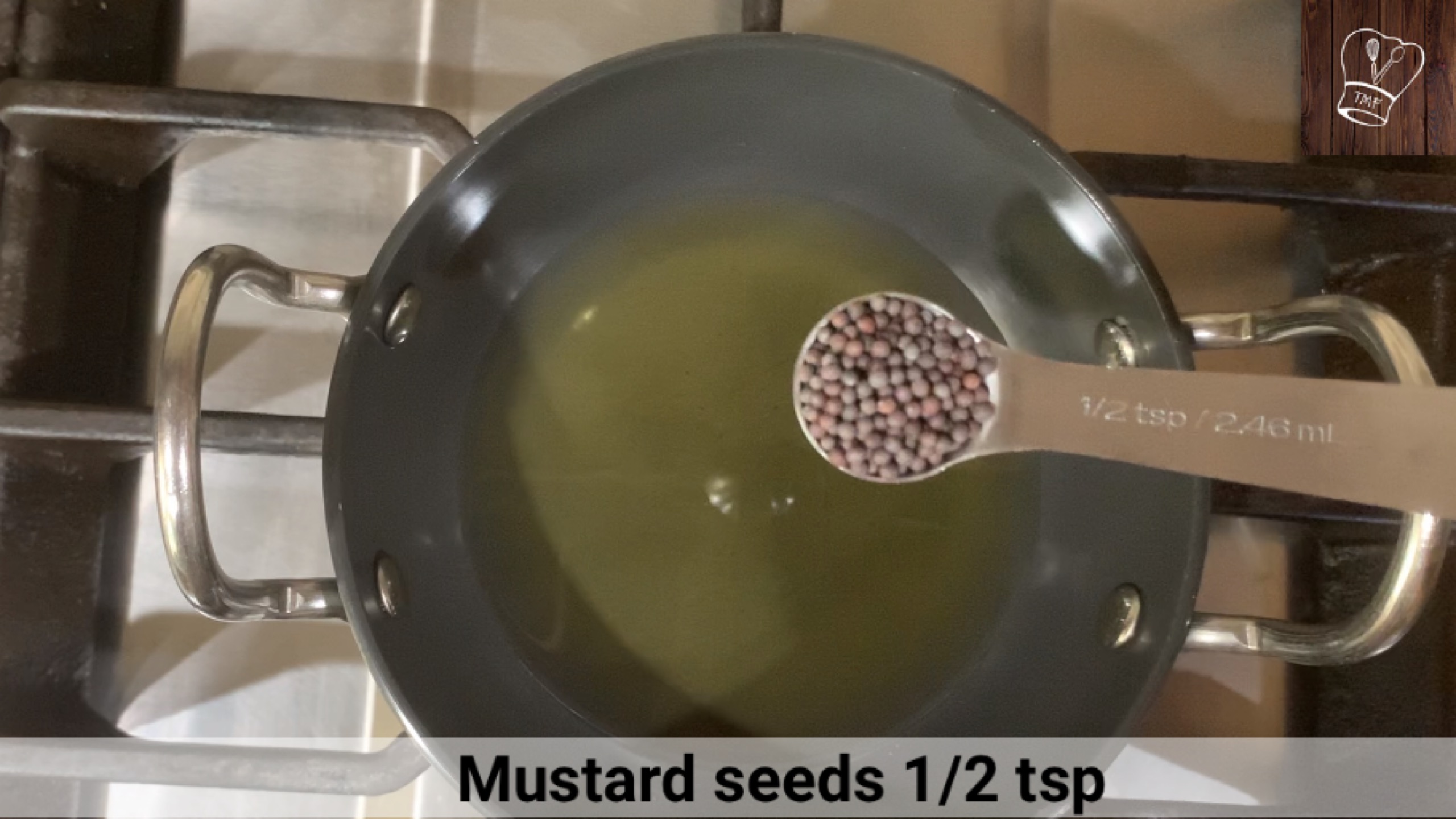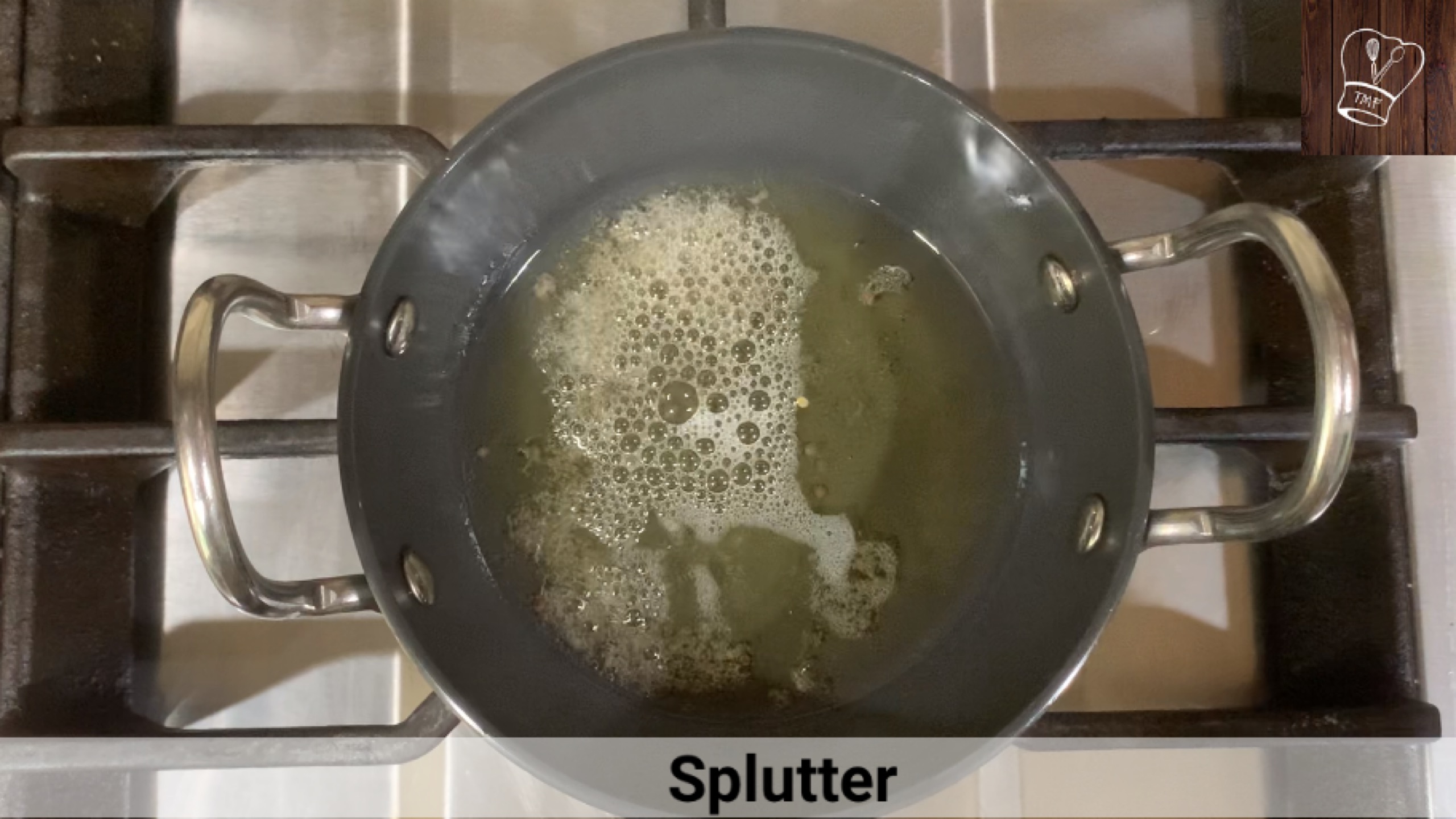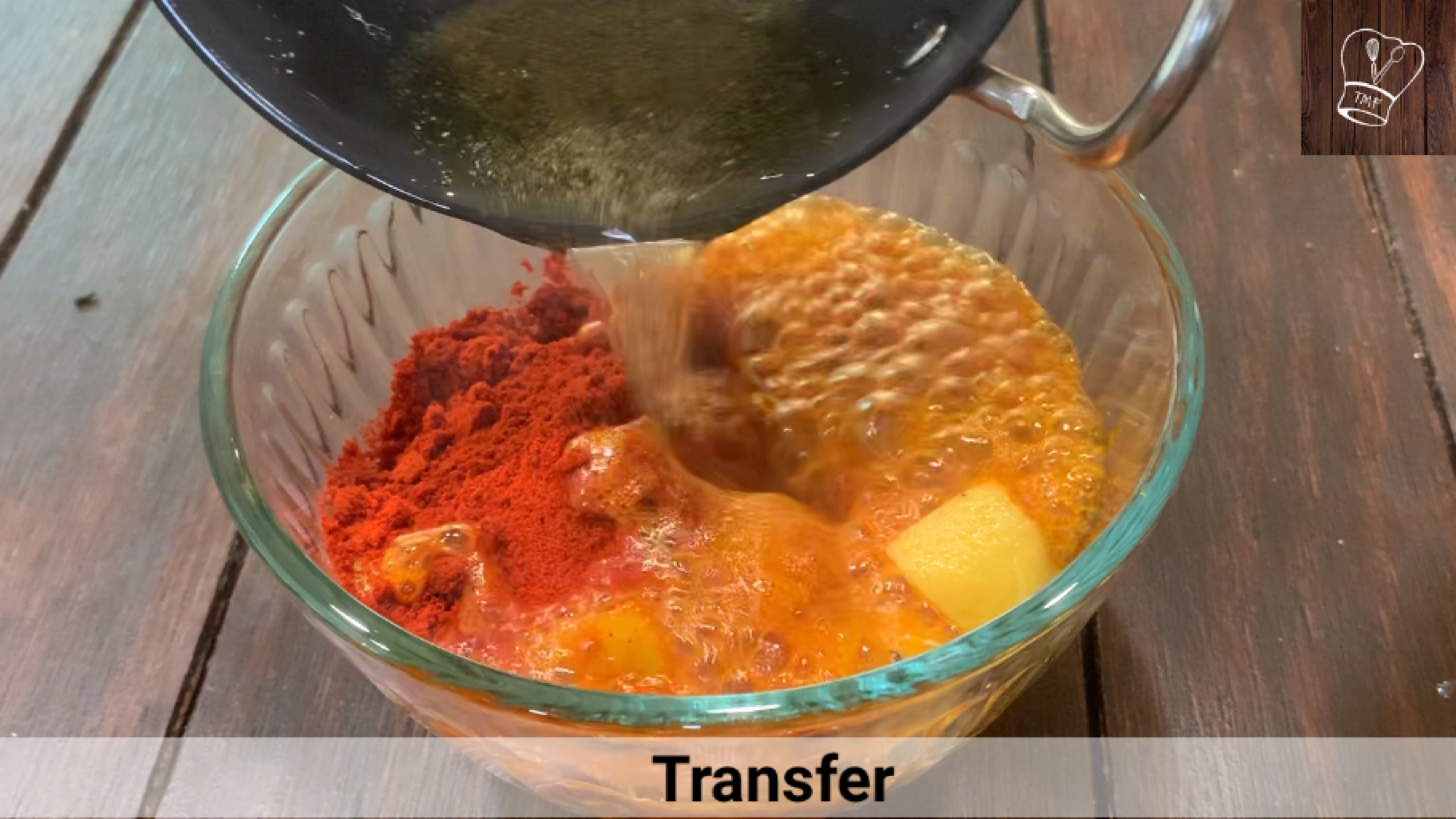 Cool the pickle completely and store it in an airtight container