Kalyana Kesari | secret of Kalyana Kesari | Kalyana Rava Kesari | Kalyana Rava Kesari | Kesari bath | Kesari recipe | rawa Kesari recipe | Kesari bath recipe | Kalyana Kesari halwa | popular Kalyana Kesari | how to make Rava Kesari |easiest foolproof Kesari recipe | Saravana Bhavan Kesari recipe | hotel style Kesari recipe | Rava kesari without lumps | Kalyana kesari sweet recipe | catering style Kalyana kesari | கல்யாண வீட்டு கேசரி ரகசியம் திரும்ப கேட்டு வாங்க ரவா அல்வா | Rava Kesari, Kalyana rava Kesari, wedding style rava Kesari recipe | trick of the Rava Kesari served in Weddings with step-by-step pictures and video recipe. Check out the Kalyana kesari video recipe and if you like the video pls SUBSCRIBE to my channel.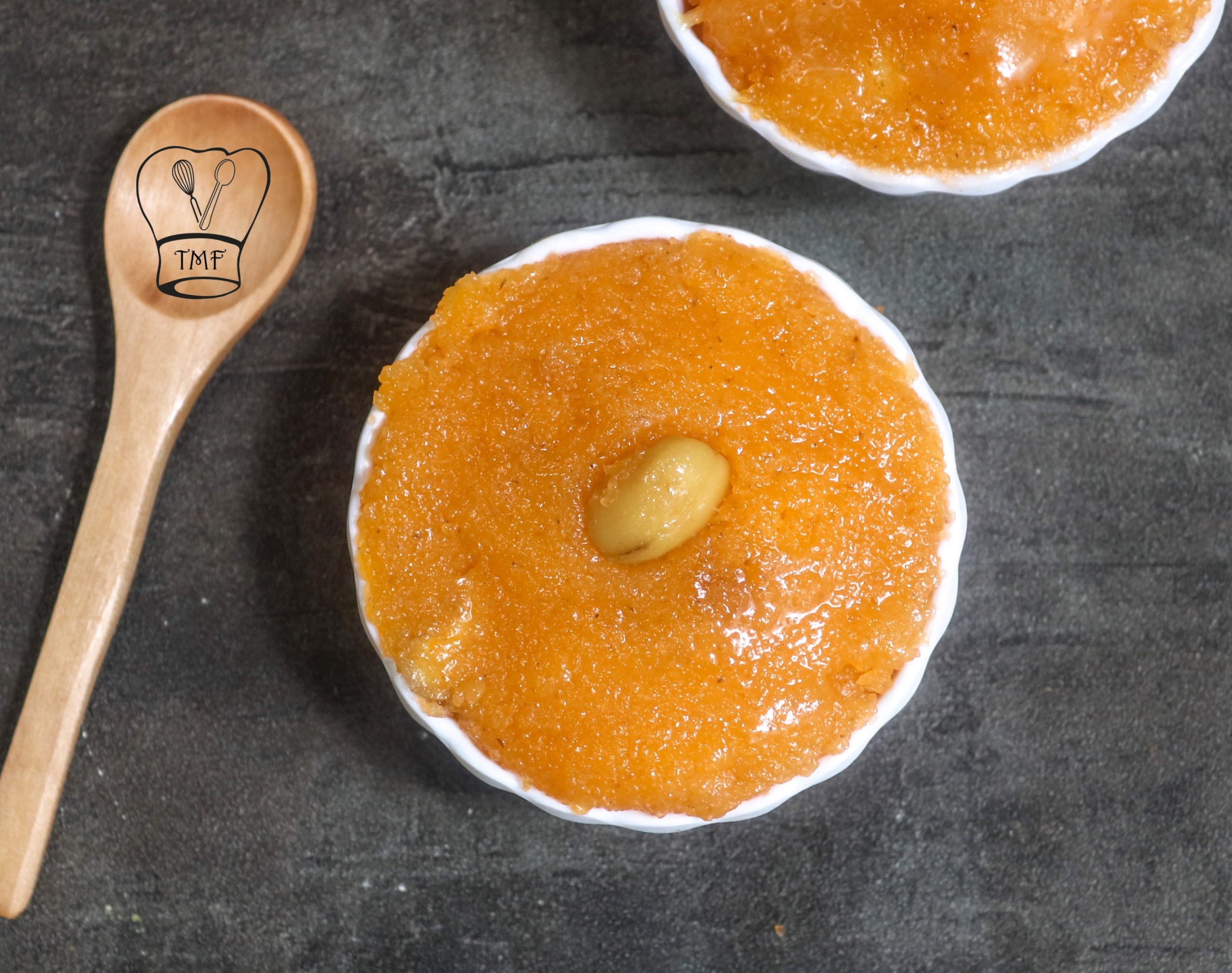 Kalyana Kesari recipe is a tasty South Indian sweet recipe popularly served on wedding / special occasions also in many Tamil Nadu hotels. Unique preparation and additional ingredients make this melt-in-mouth Kesari extra special.
Rava Kesari recipe

Kesari is one of my favorite easiest delicious Indian sweet recipes. For sudden guests or quick sweet / get-together/party, this is the default option. For homemade Kesari recipes like traditional Kesari recipes and paal Kesari I use ghee. For Kalyana Kesari texture secret ingredient is little oil, it makes a huge difference. The detailed recipe with tips and tricks for tasty lump-free hotel Saravana Bhavan style Kesari recipe.
Secret for kalyana kesari
Whenever I taste catering Kesari at a wedding or any special occasion, special taste and texture always impress me. It resembles a halwa texture, every spoon is melt in the mouth. For a perfect wedding, Kesari always roast Rava till they turn aromatic, add double the amount of sugar, at least 1/2 quantity of ghee compared to Rava, and never skip oil
Why sugar syrup for Kesari?
Rava Kesari is prepared with minimal ingredients and it is one of the easy sweet. The only challenge is the lumps we tend to get after adding sugar. My pressure cooker Kesari is one shortcut way. For the Kalyana Kesari recipe, we don't prepare sugar syrup with string consistency. All we need is warm sugar syrup.
How to achieve lump-free Kesari?
Oil and sugar syrup helps for easy lump-free Kesari. If you follow this recipe no need to put all your extra effort to break the lumps. Gently mix will yield the best Kesari
Can I cook Rava in sugar syrup?
No, always add sugar syrup only after Rava is cooked.
Will the Kesari smell oily?
No, Kesari won't smell the oil. Always use flavorless oil for the best taste. The amount of ghee we add makes the Kesari aromatic
Can I add rose essence?
Yes if you like rose essence flavor add it after turning off the stove, mix gently.
What is the shelf life of Kalyana Kesari?
Since we don't add milk, Kesari stays good for around 3 days in the fridge. It also depends on the weather condition. For best texture and taste always warm the Kesari before serving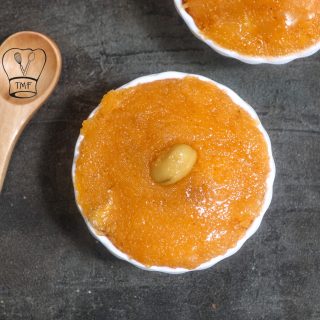 Ingredients
Roast:
1

tablespoon

ghee

10

cashew

1

tablespoon

raisins

1/2

cup

rava
Cook rava
1

+ 1/2 cup water

2

tablespoon

Sunflower/canola oil

little Food color

2

tablespoon

ghee
Final touch:
1/4

teaspoon

cardamom powder

Pinch

of salt

1

+ 1/2 tablespoon ghee
Instructions
In a microwave-safe container add sugar and hot water, mix well, and microwave for 1 minute till the sugar dissolves in water. Avoid string consistency

Heat ghee and add cashews; saute well

Roast till cashew starts to change color

add raisins and saute, keep aside

Add rava and roast for 3 minutes in low- medium flame until rava turns aromatic, set aside

Furthermore, add hot water and boil when water boils add food color and boil

Add rava and mix well

when the water absorbs turn down the flame and add 1 tablespoon of sunflower oil and ghee and mix well

Keep the flame in the lowest setting cover and cook for a minute

Add 1 tablespoon of oil and 1 tablespoon of ghee and mix well

Furthermore, add sugar syrup and turn the flame to medium

Keep mixing, Kesari might turn lumpy but gentle mixing is enough to make a smooth Kesari

when the Kesari thickens and turns smooth without any lumps

Turn down to low flame

Add cardamom powder, and mix well

Furthermore add a pinch of salt, roasted nuts, and ghee, mix well

Turn off the stove. drizzle ghee and serve warm
Video
Notes
Usually, we skip oil for homemade Kesari. To replicate Kalyana Kesari taste and texture, don't skip oil
If you like rose essence flavor, add a drop after turning off the stove and mix well
Always warm Kesari and enjoy for best texture and taste
Always use flavorless oil like sunflower oil, canola oil etc. for best taste
Adjust the sugar according to your taste. 1:2 rava to sugar ratio makes catering style kesari taste
Always use 1:4 rava to water
ratio for kalyana kesari.
Ingredients
Sugar syrup:
1 cup sugar
1/2 cup water
Roast:
1 tablespoon ghee
10 cashew
1 tablespoon raisins
1/2 cup rava
Cook rava
1 + 1/2 cup water
2 tablespoon Sunflower/canola oil
little Food color
2 tablespoon ghee
Final touch:
1/4 teaspoon cardamom powder
Pinch of salt
1 + 1/2 tablespoon ghee
How to make Kalyana kesari with step by step pictures
In a microwave-safe container add sugar and hot water, mix well, and microwave for 1 minute till the sugar dissolves in water. Avoid string consistency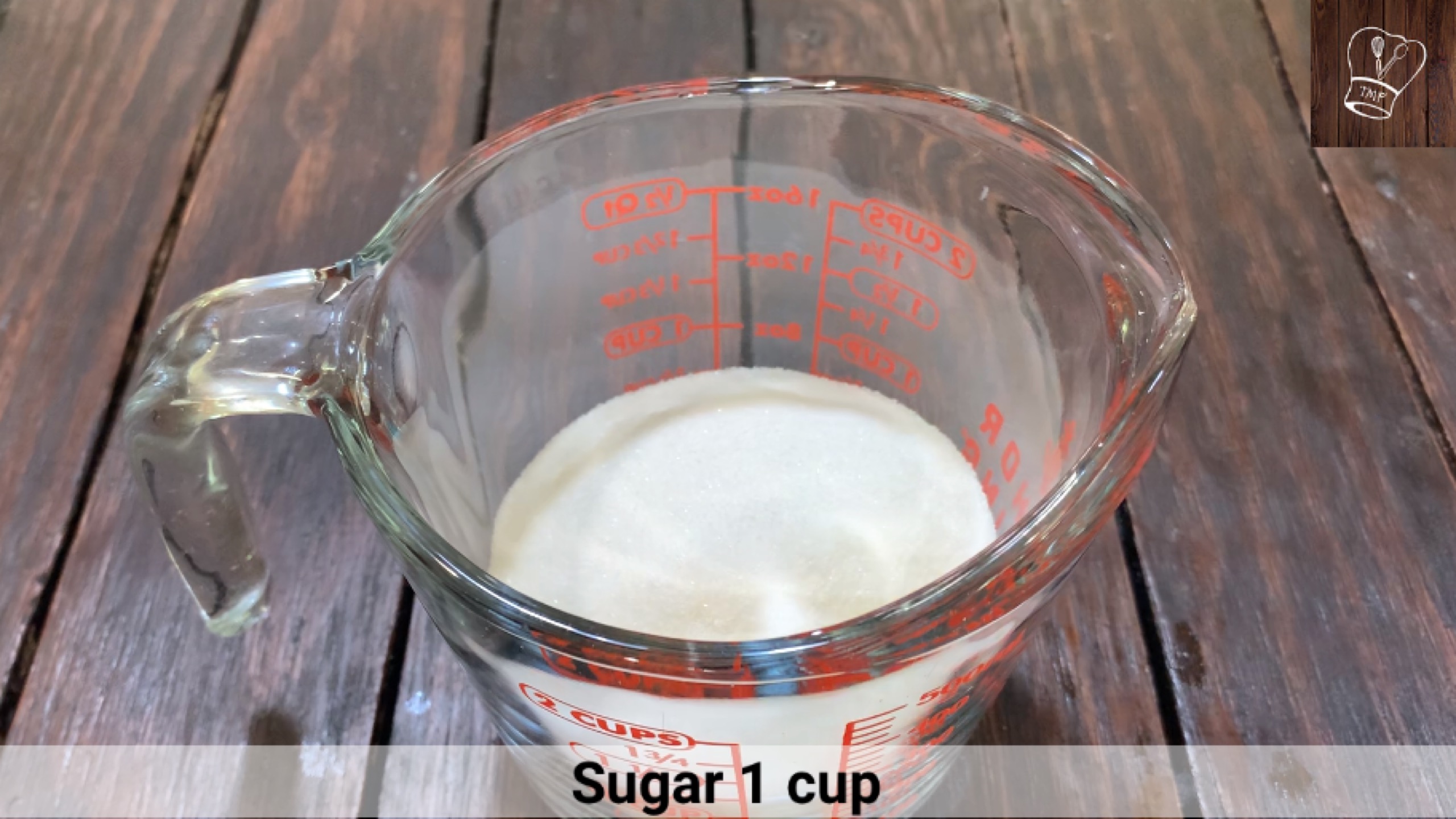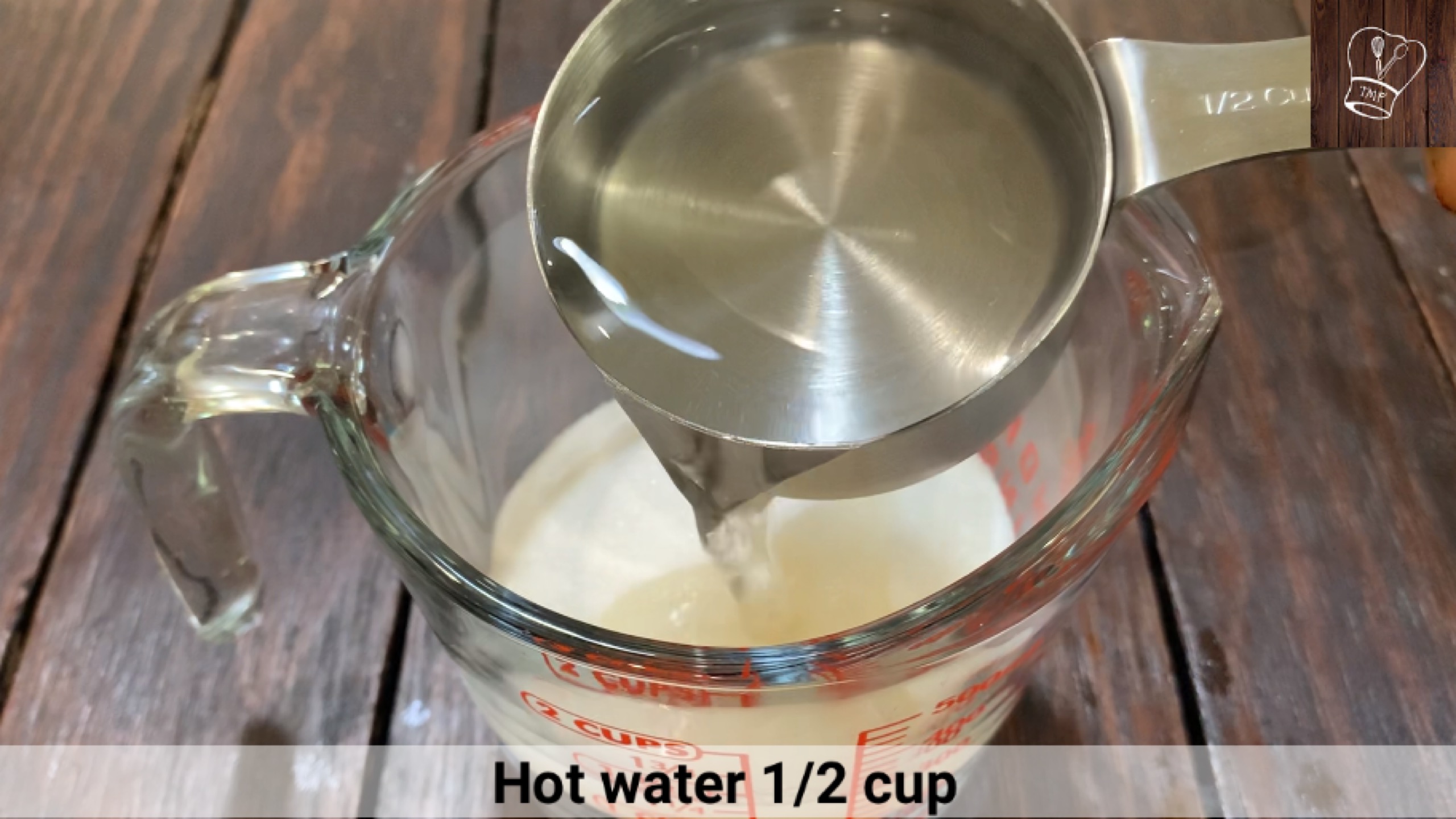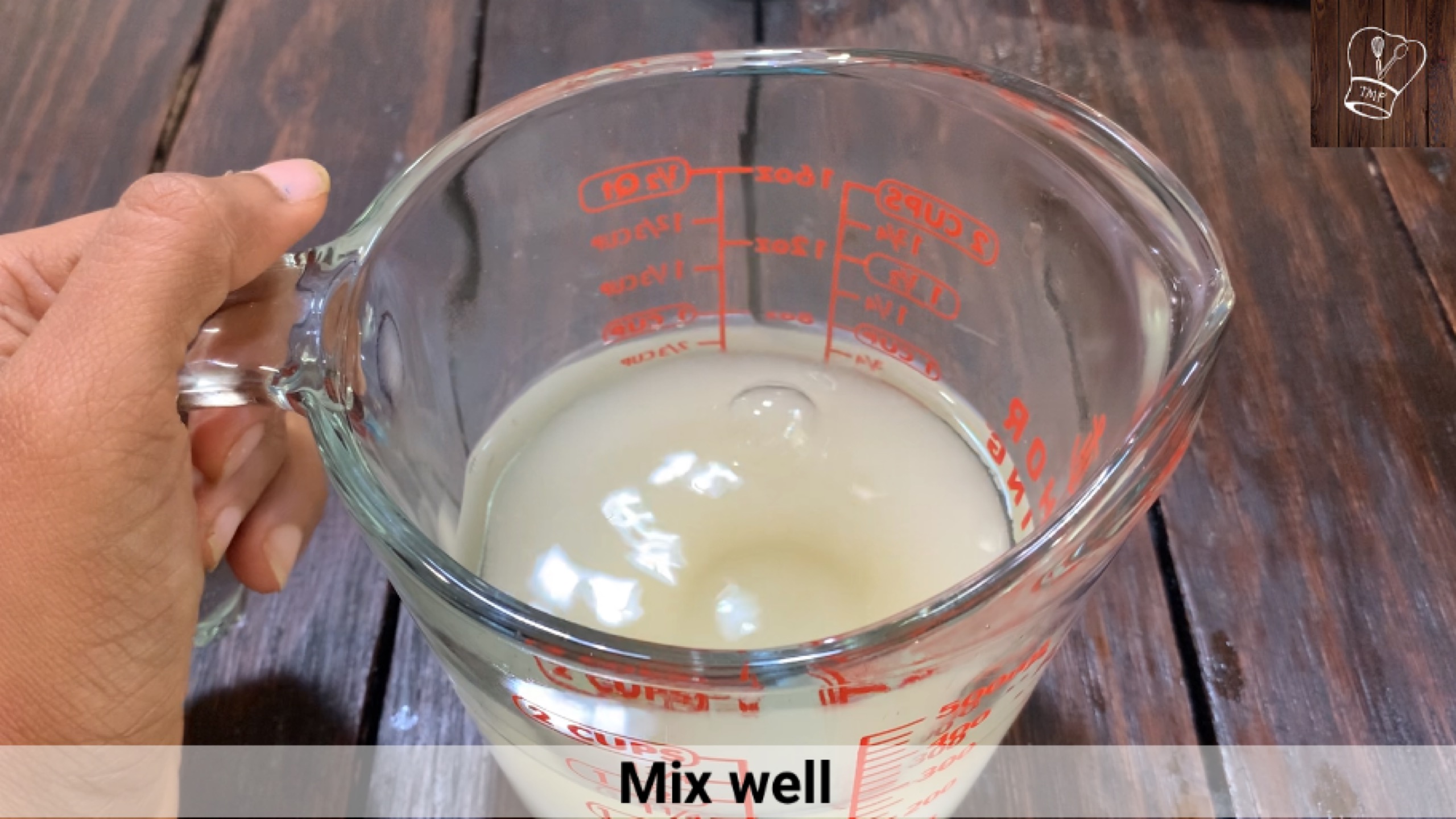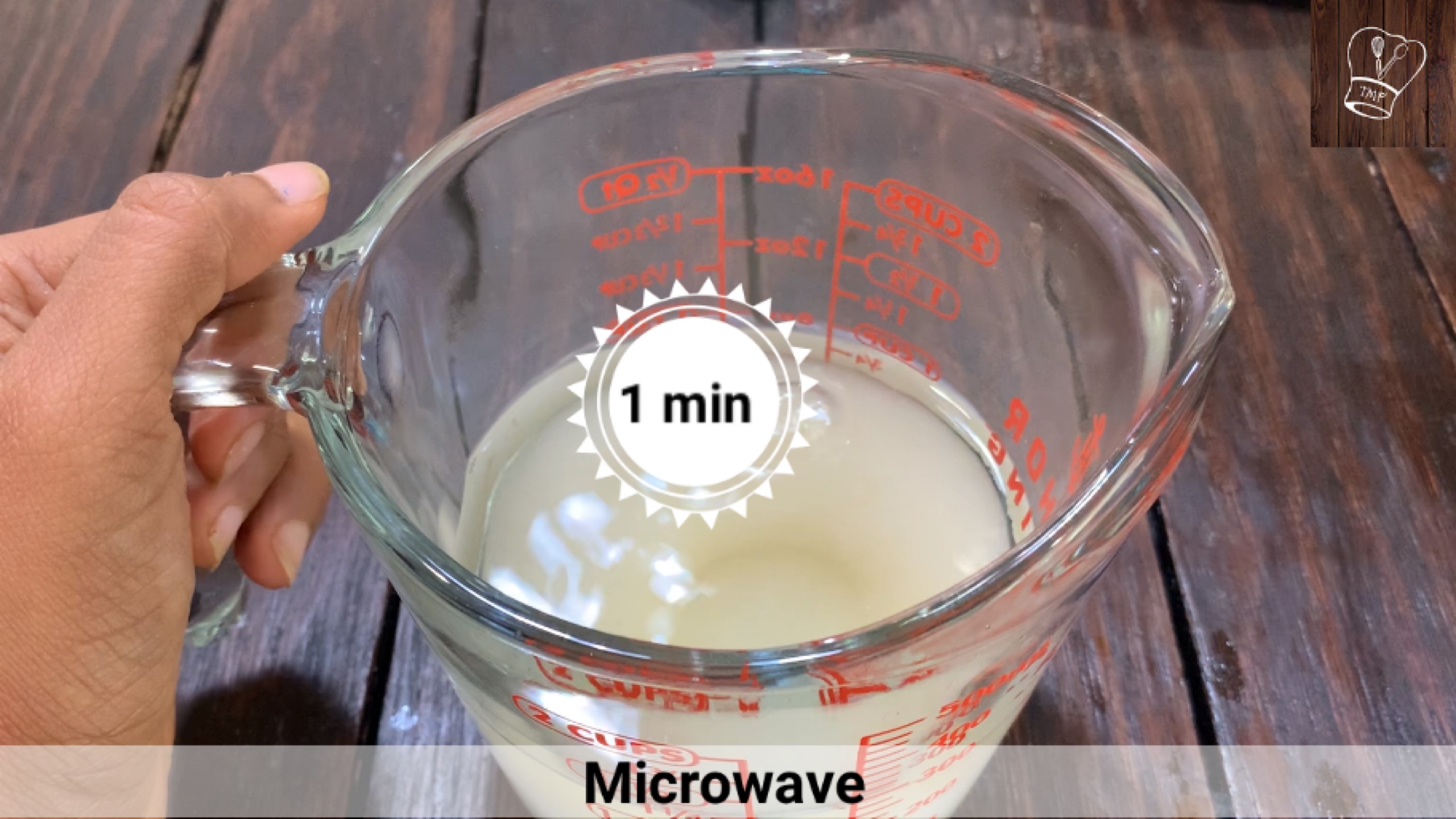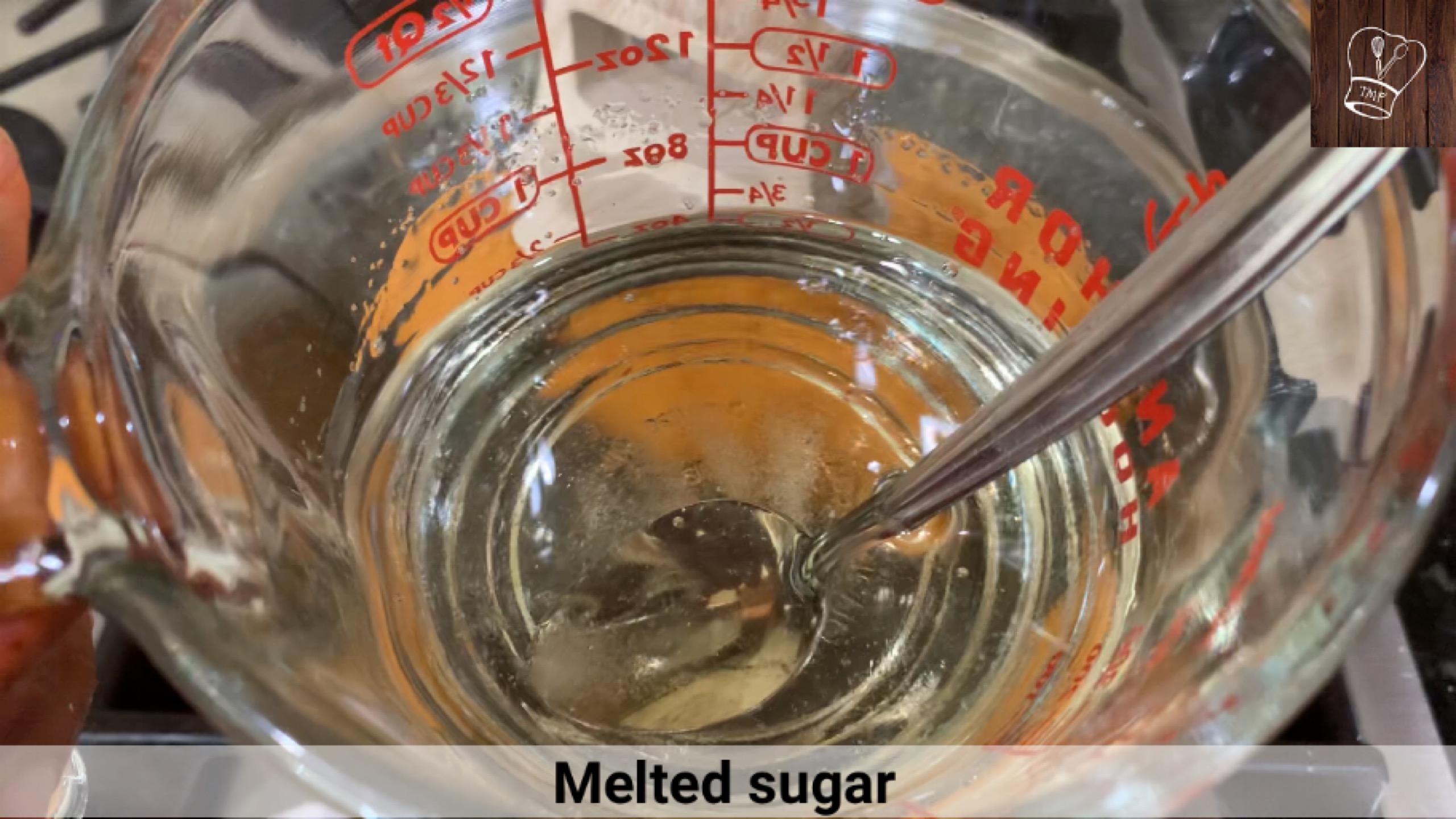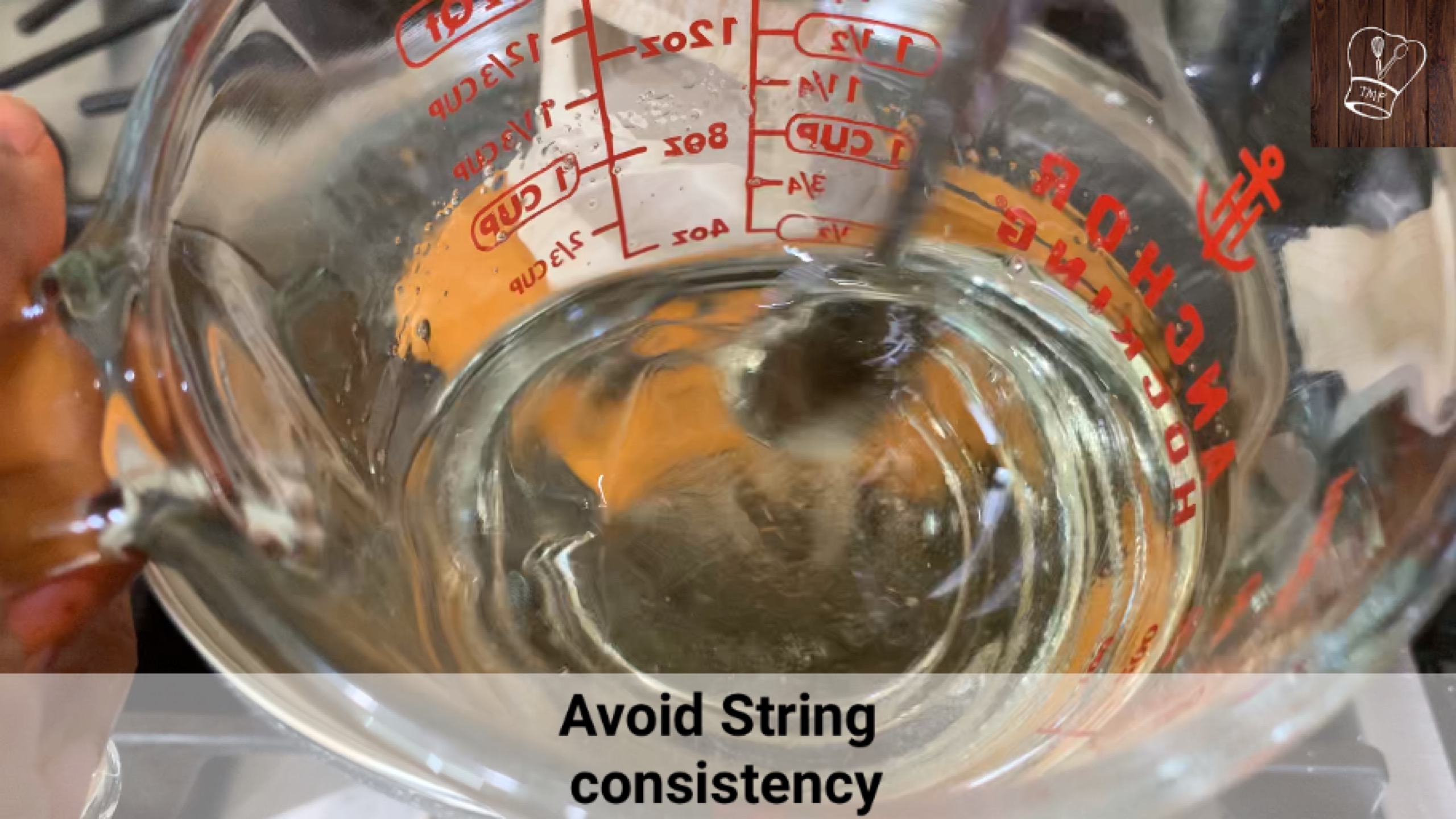 Heat ghee and add cashews; saute well
Roast till cashew starts to change color
add raisins and saute, keep aside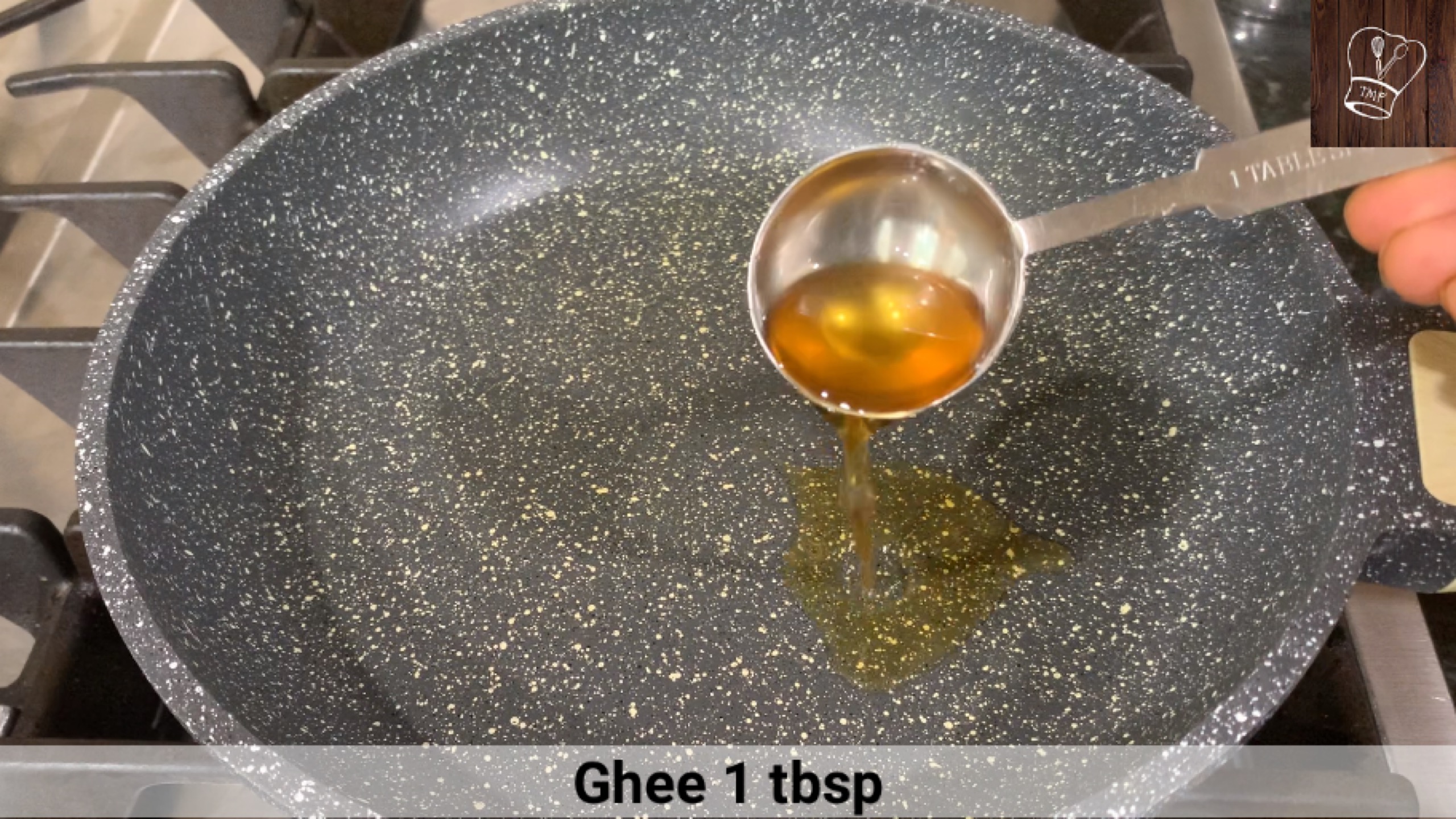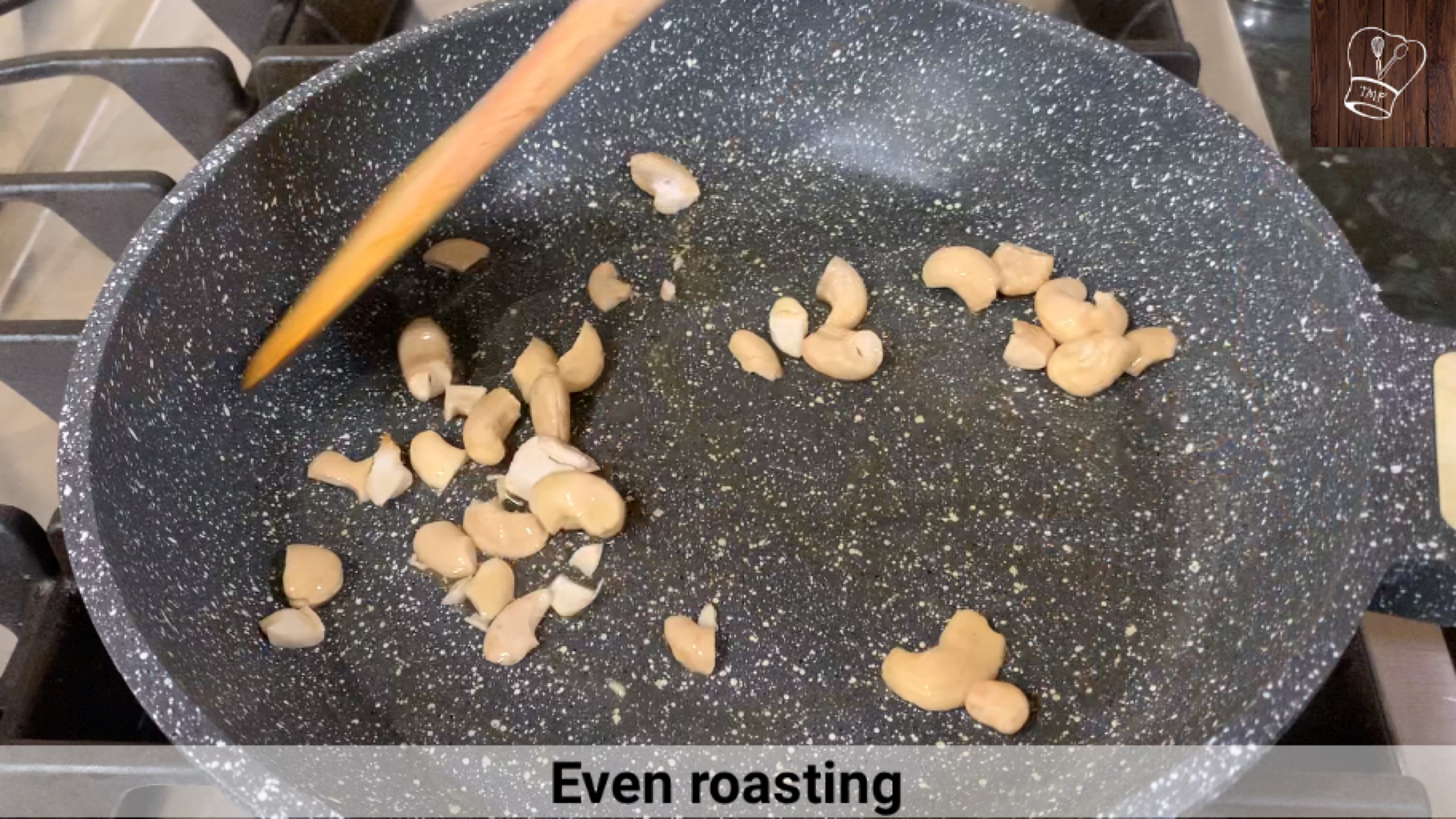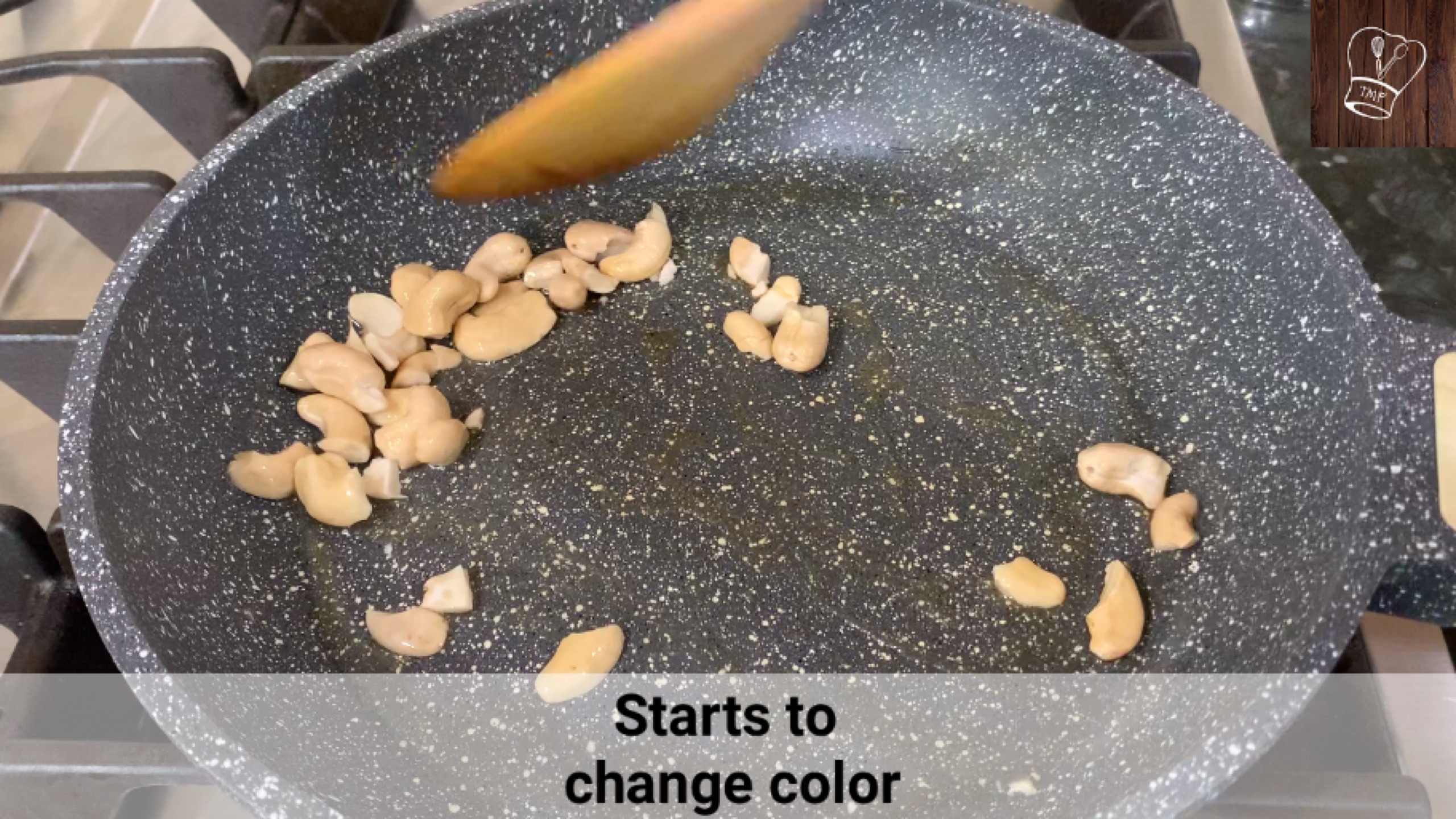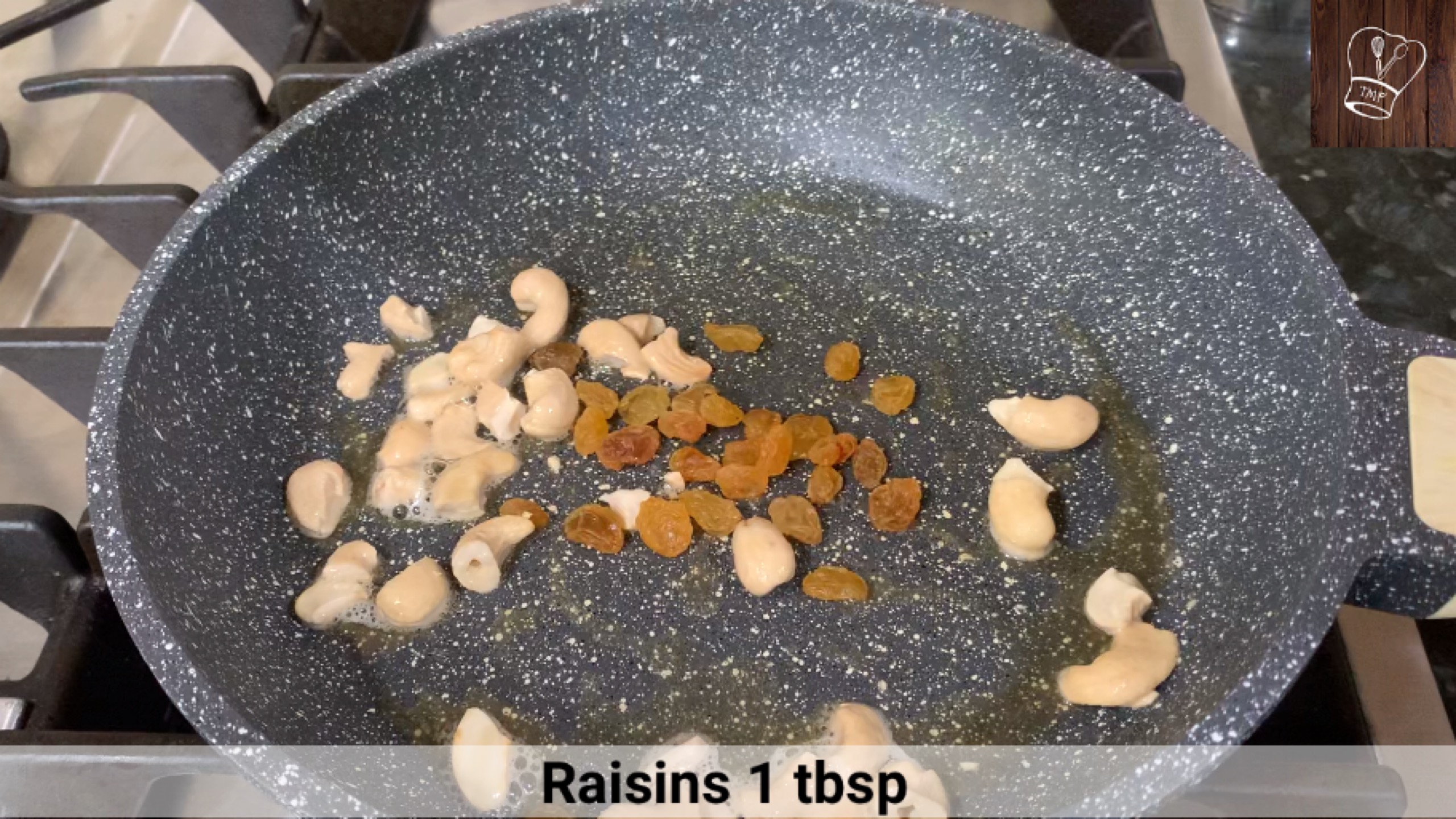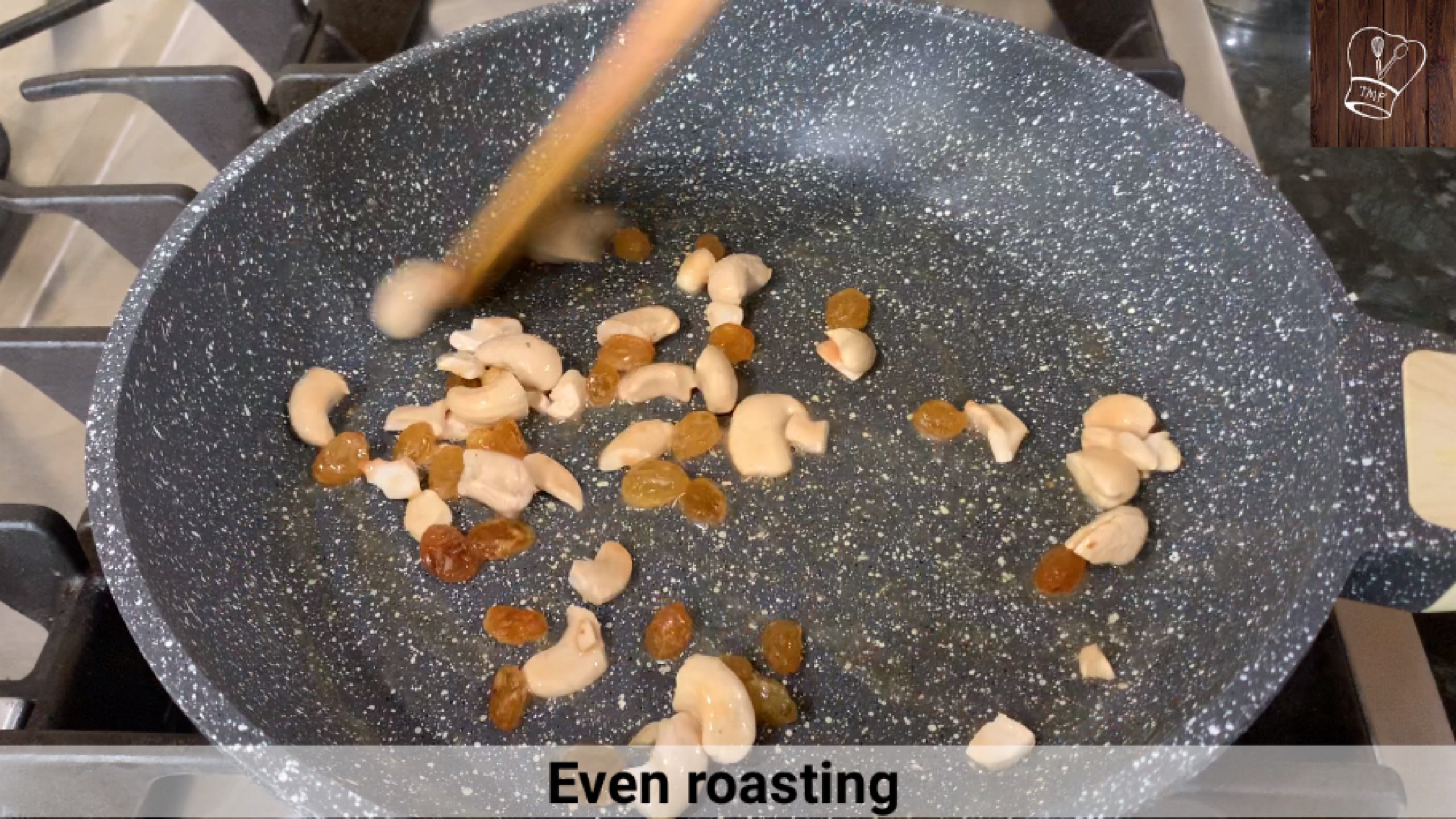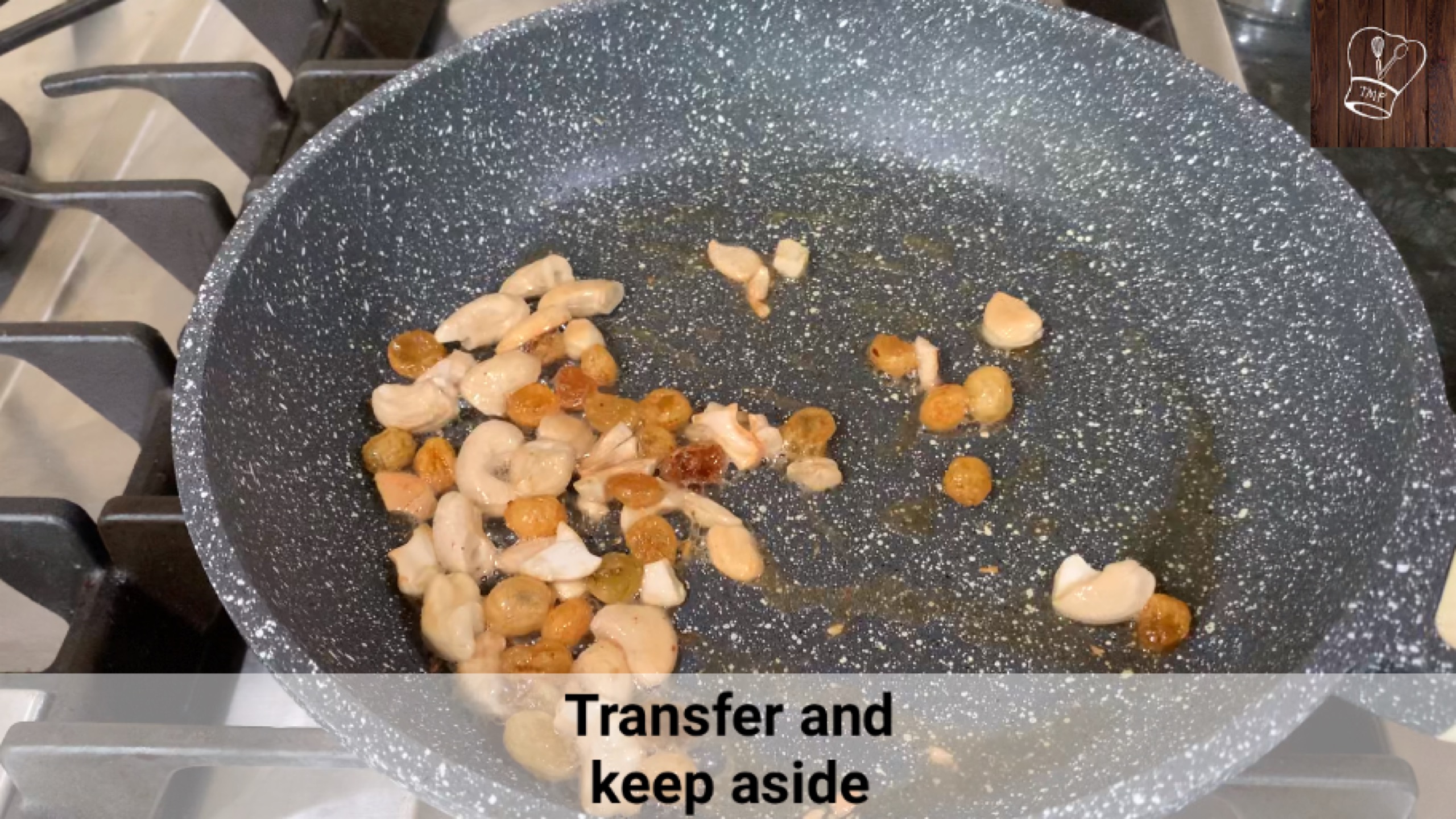 Add rava and roast for 3 minutes in low- medium flame until rava turns aromatic, set aside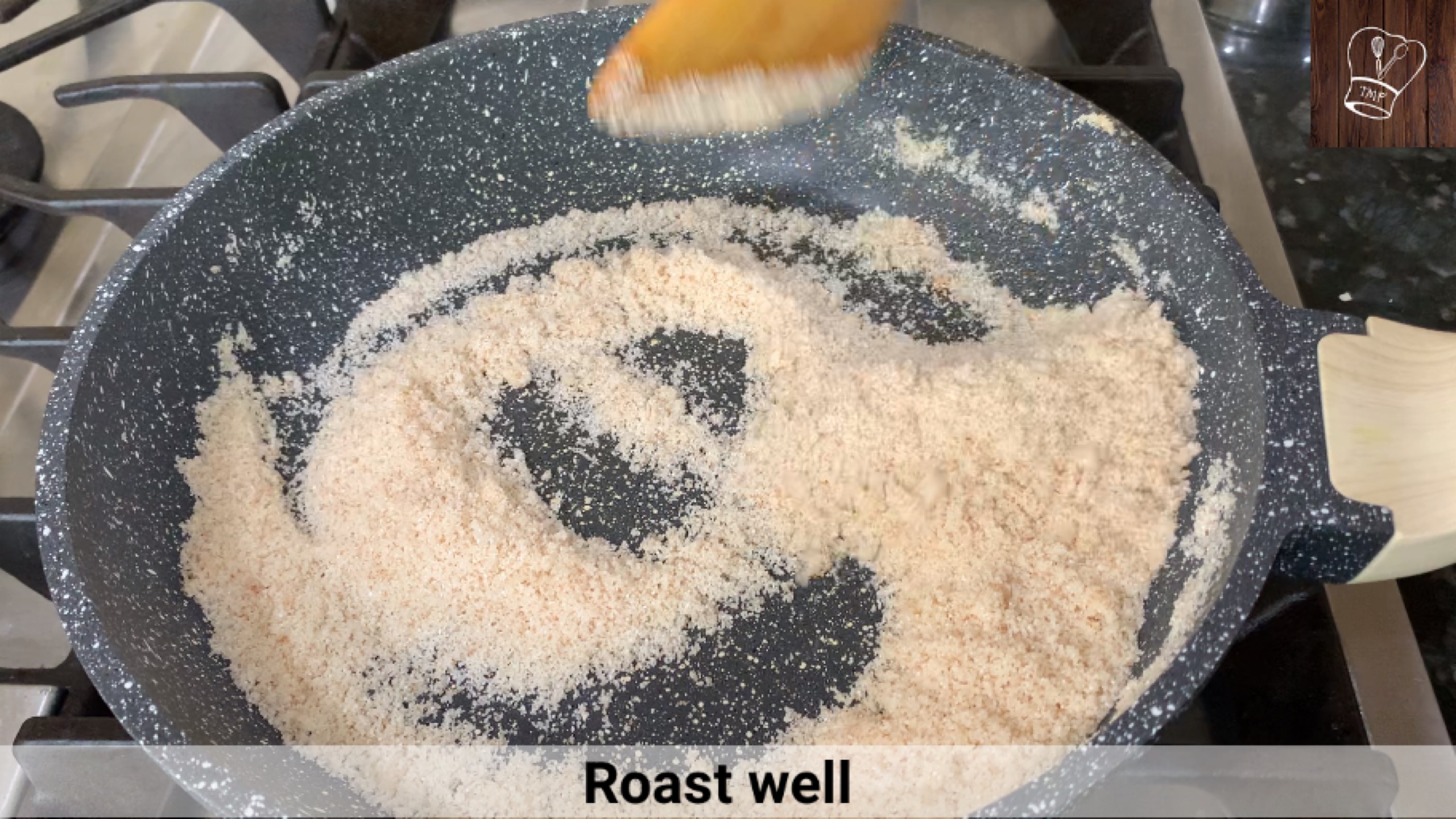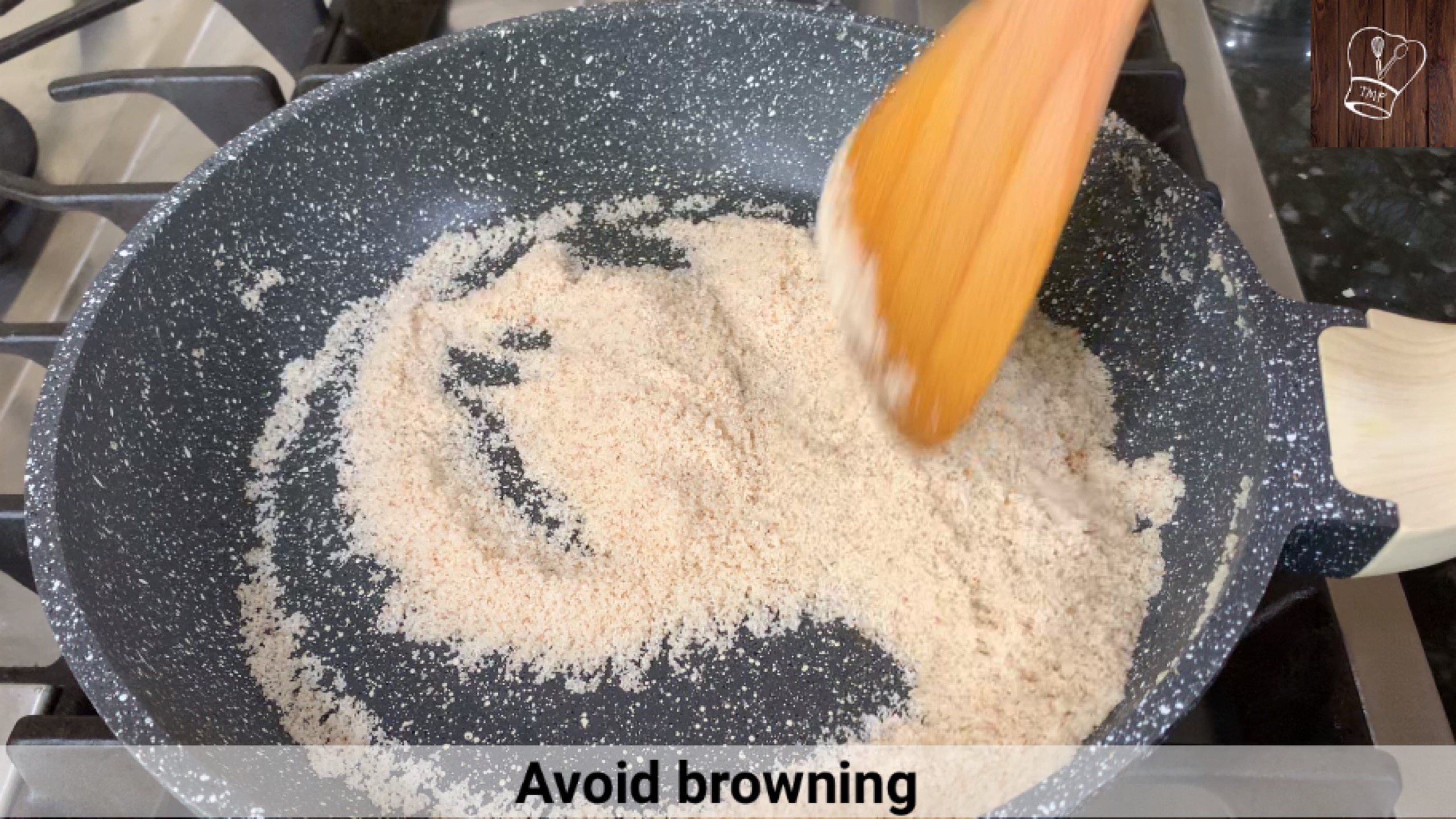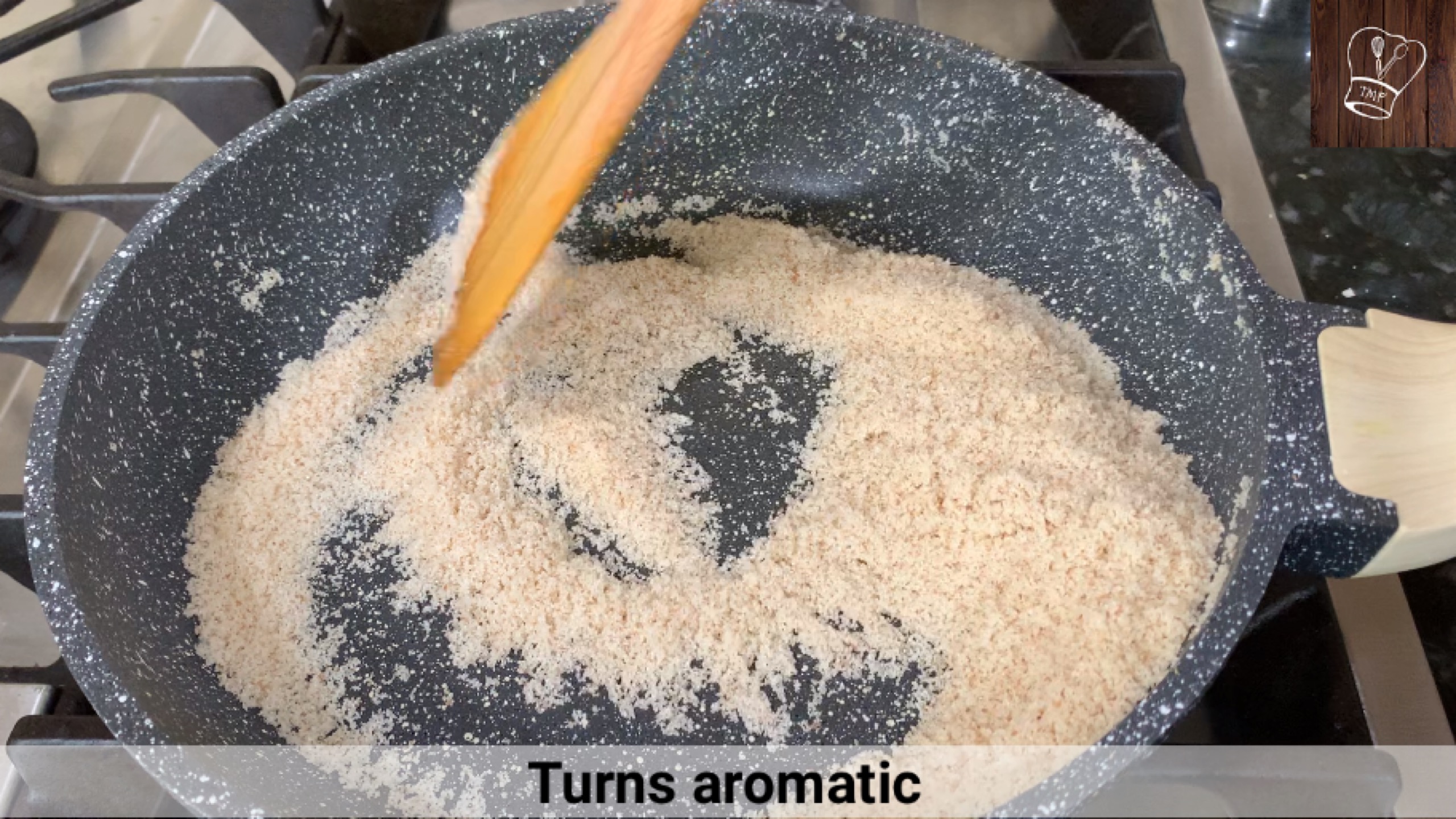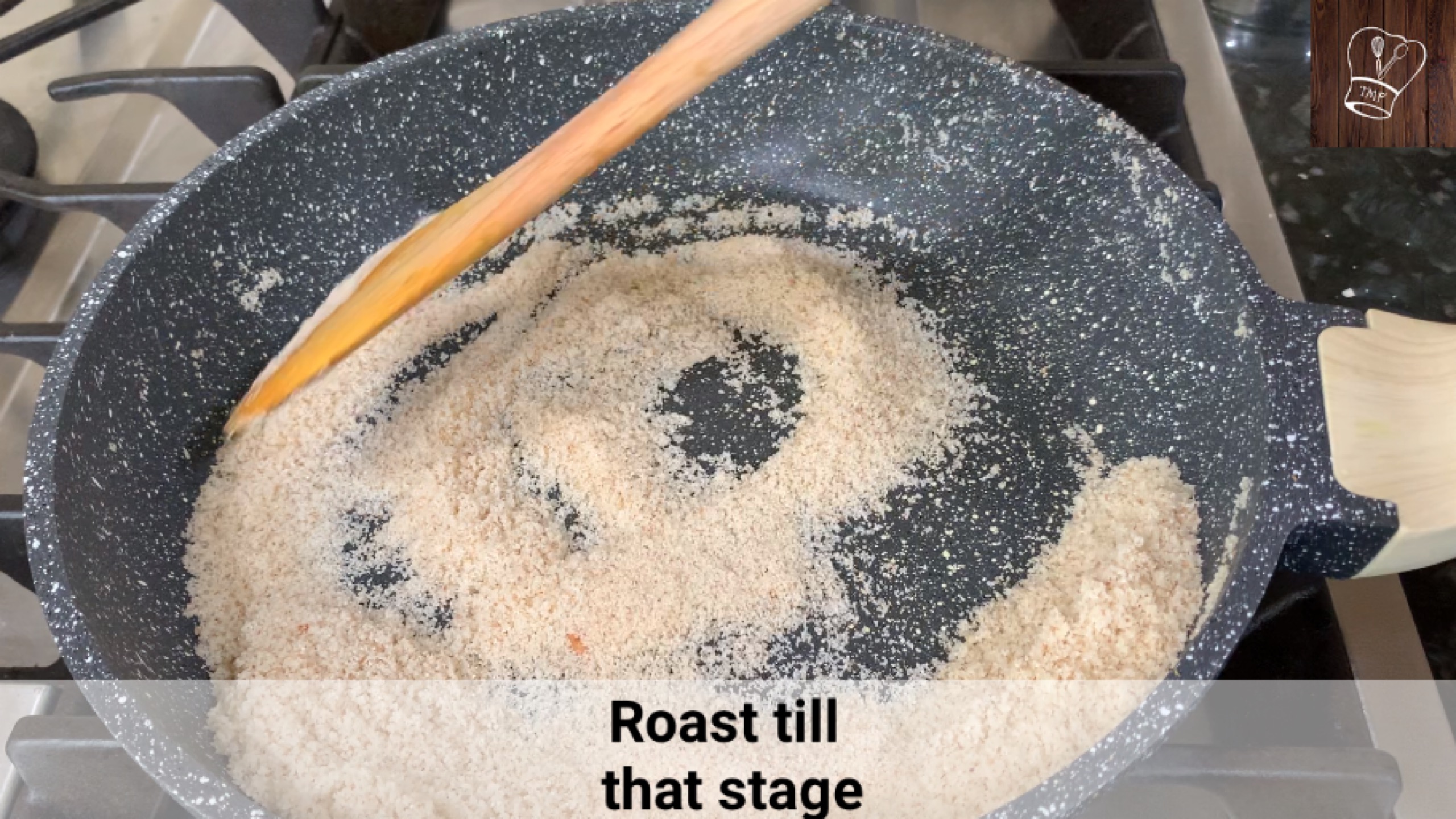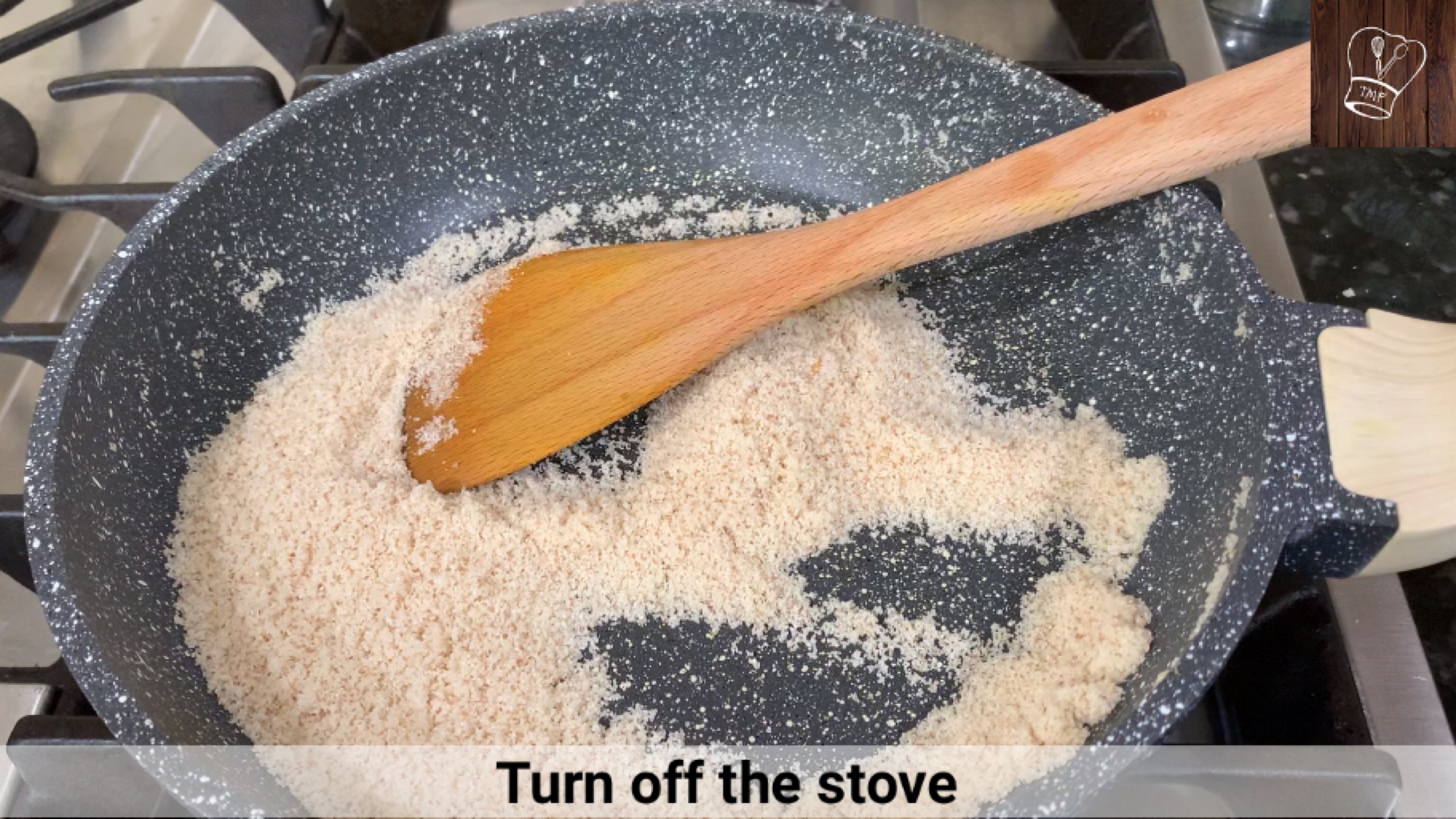 Furthermore, add hot water and boil when water boils add food color and boil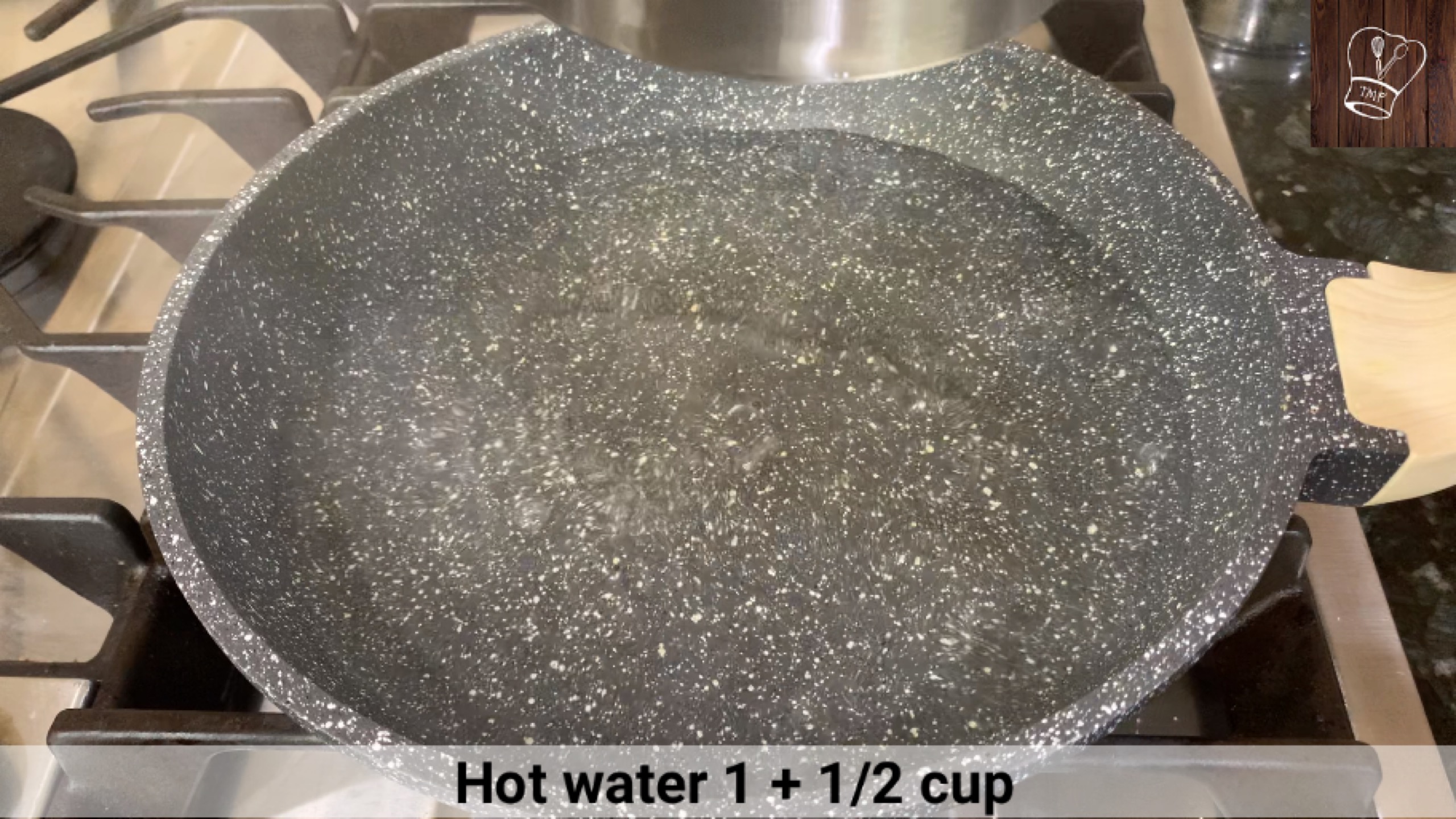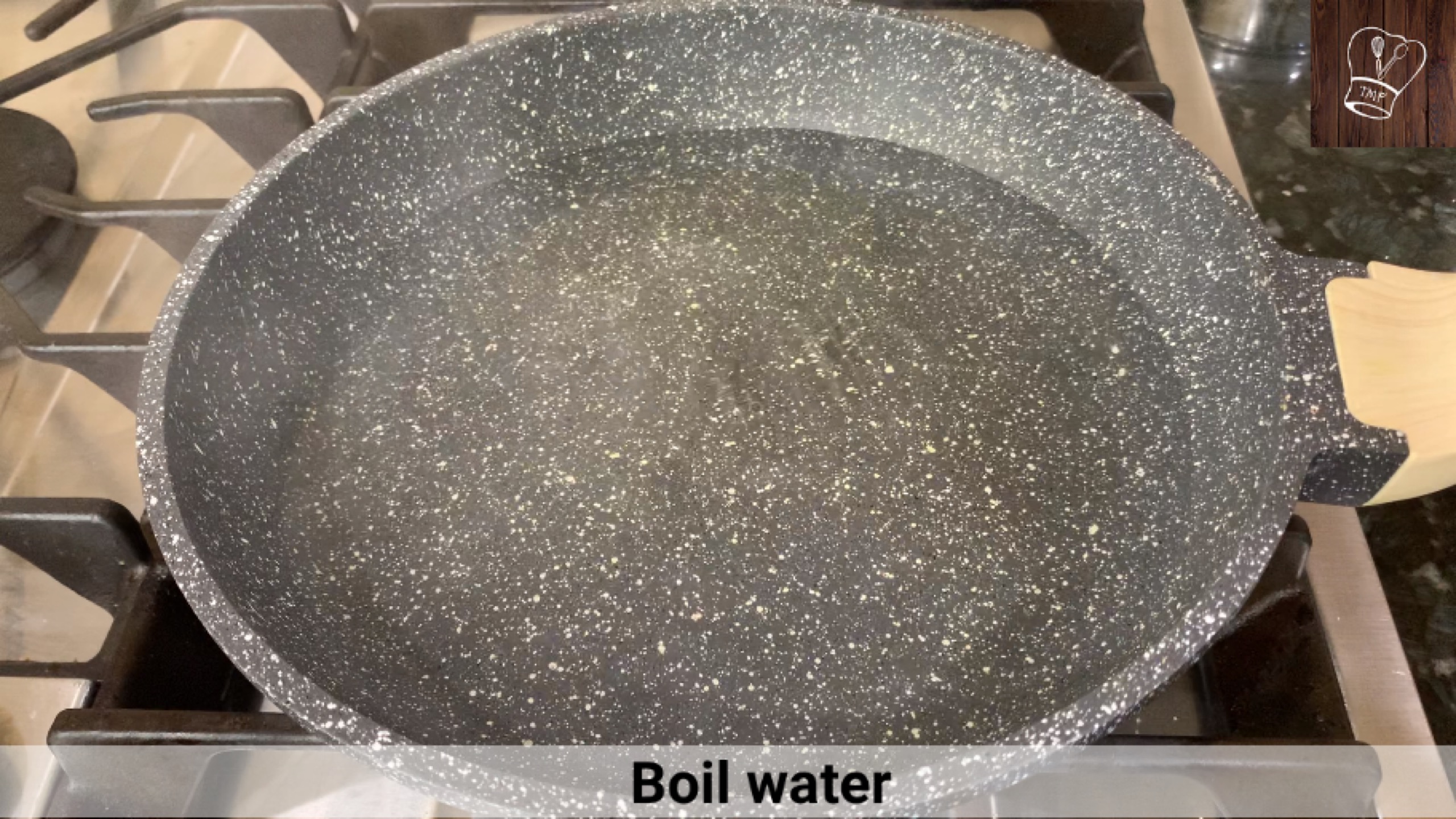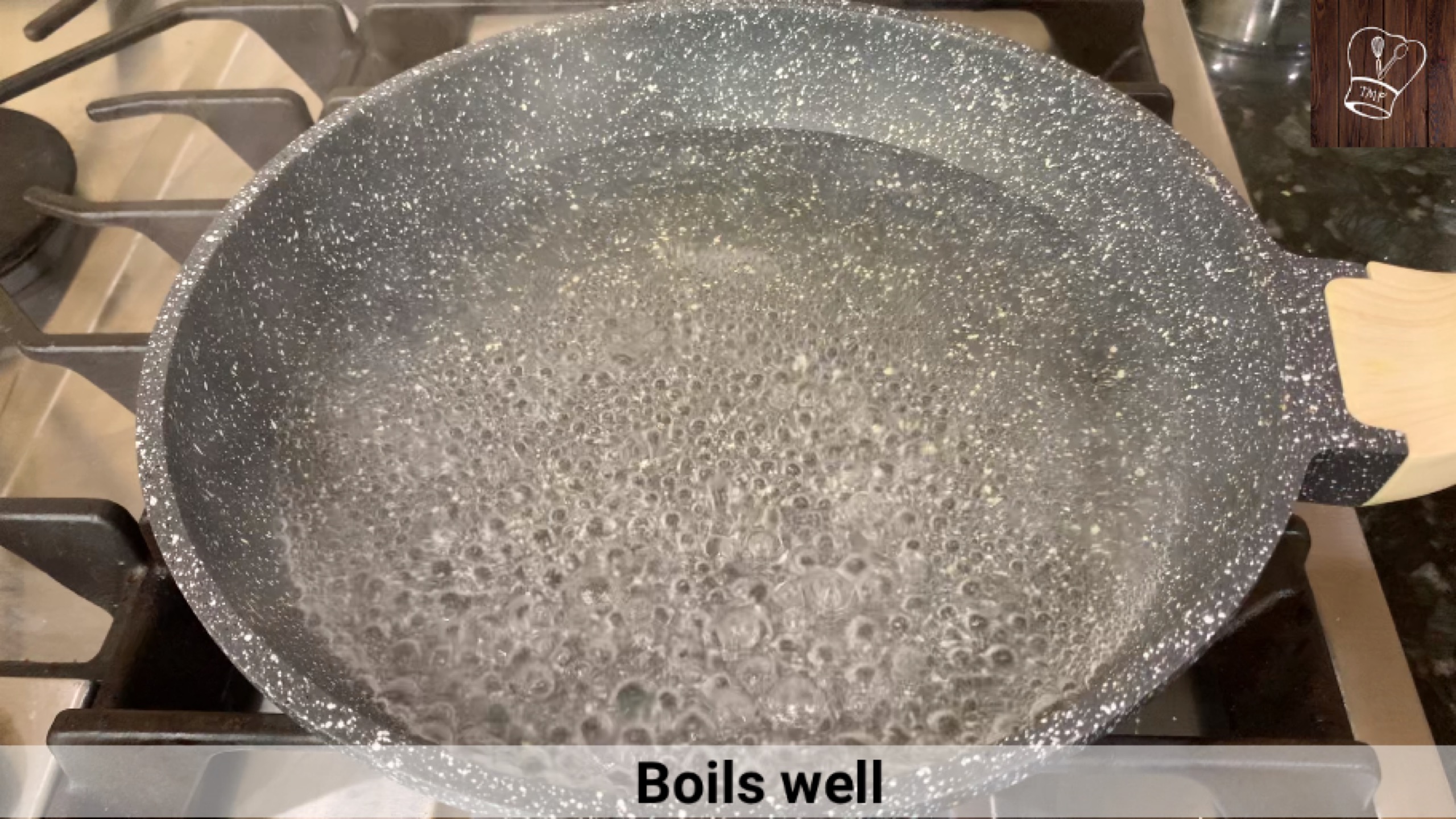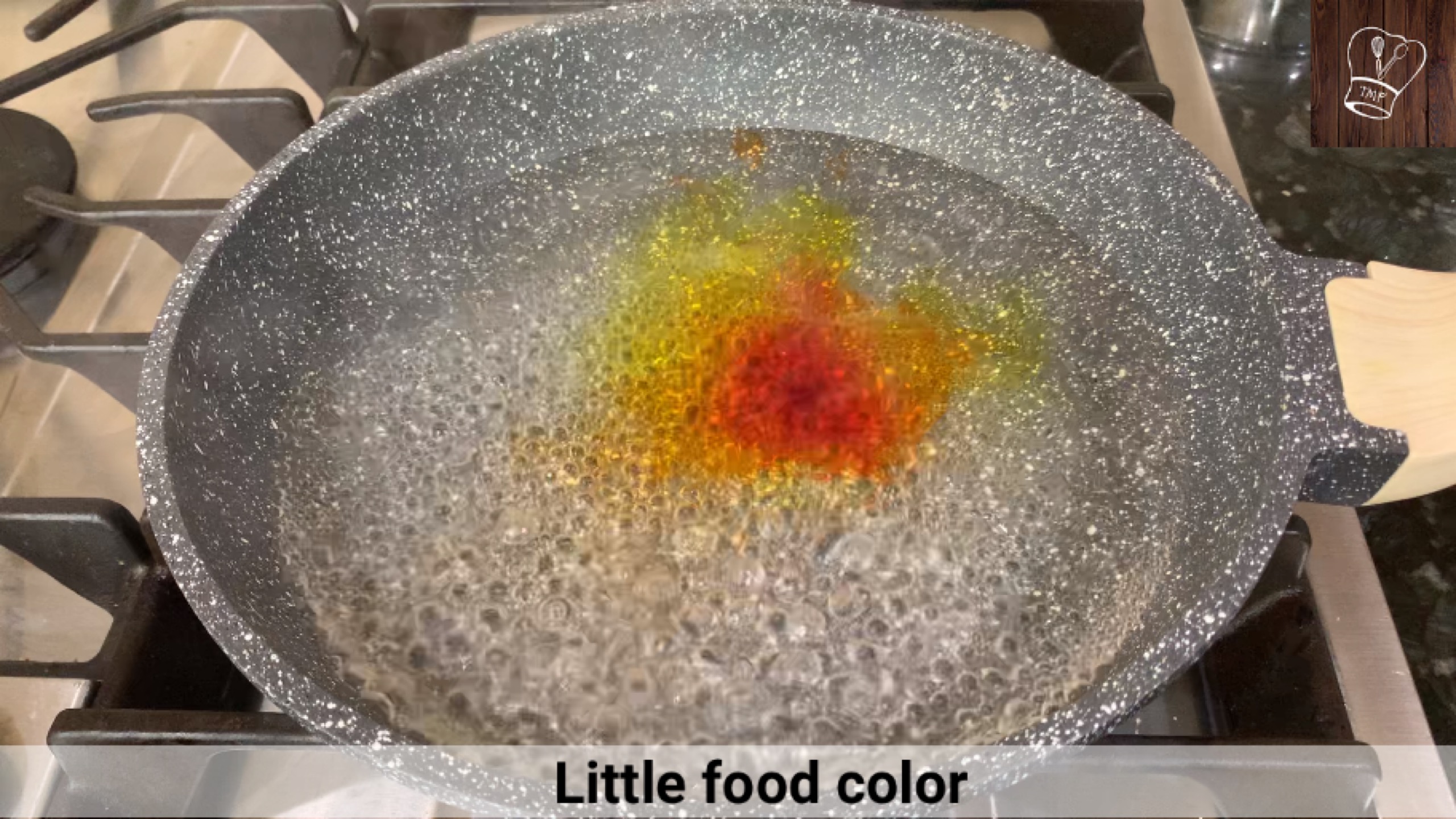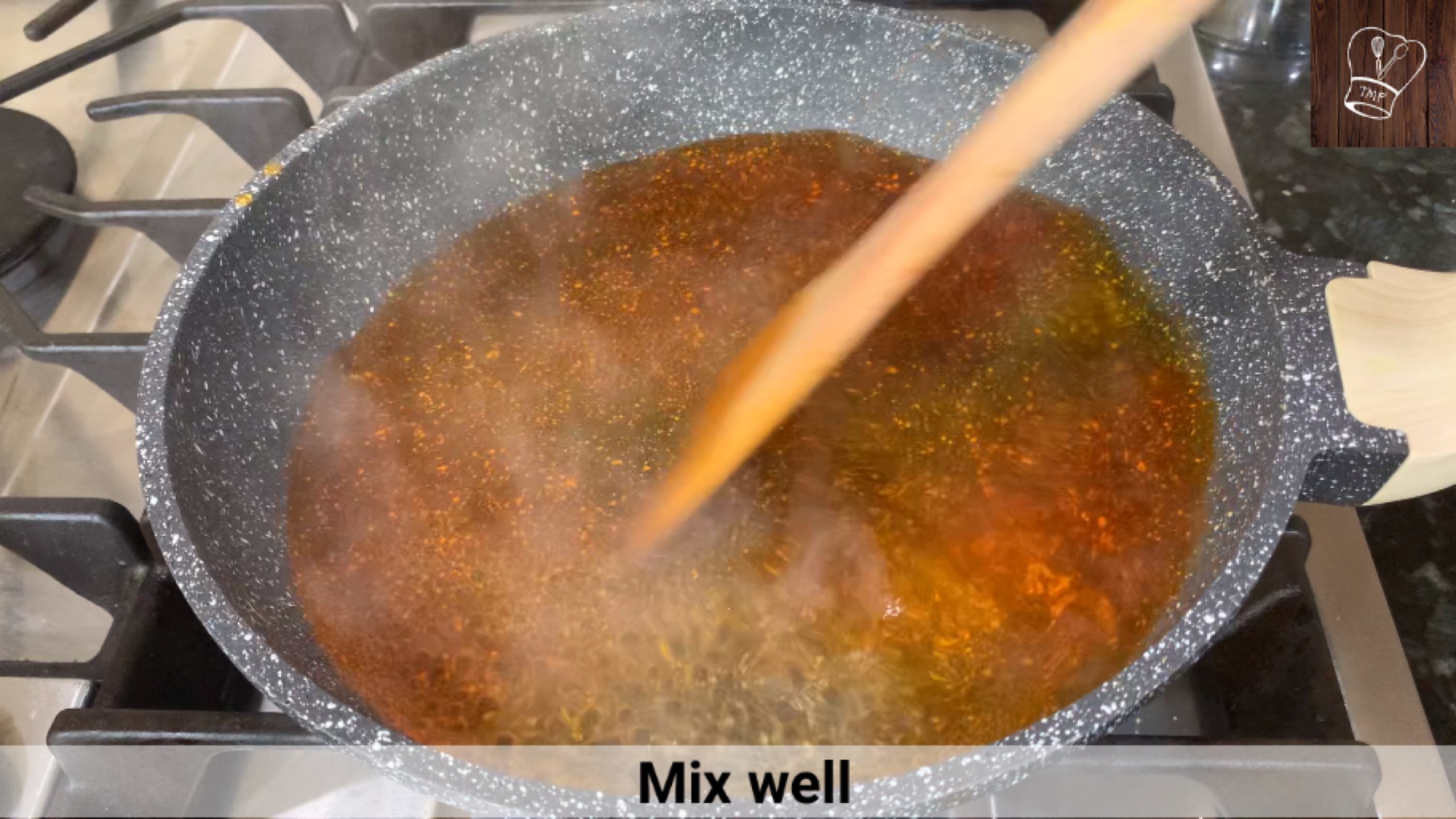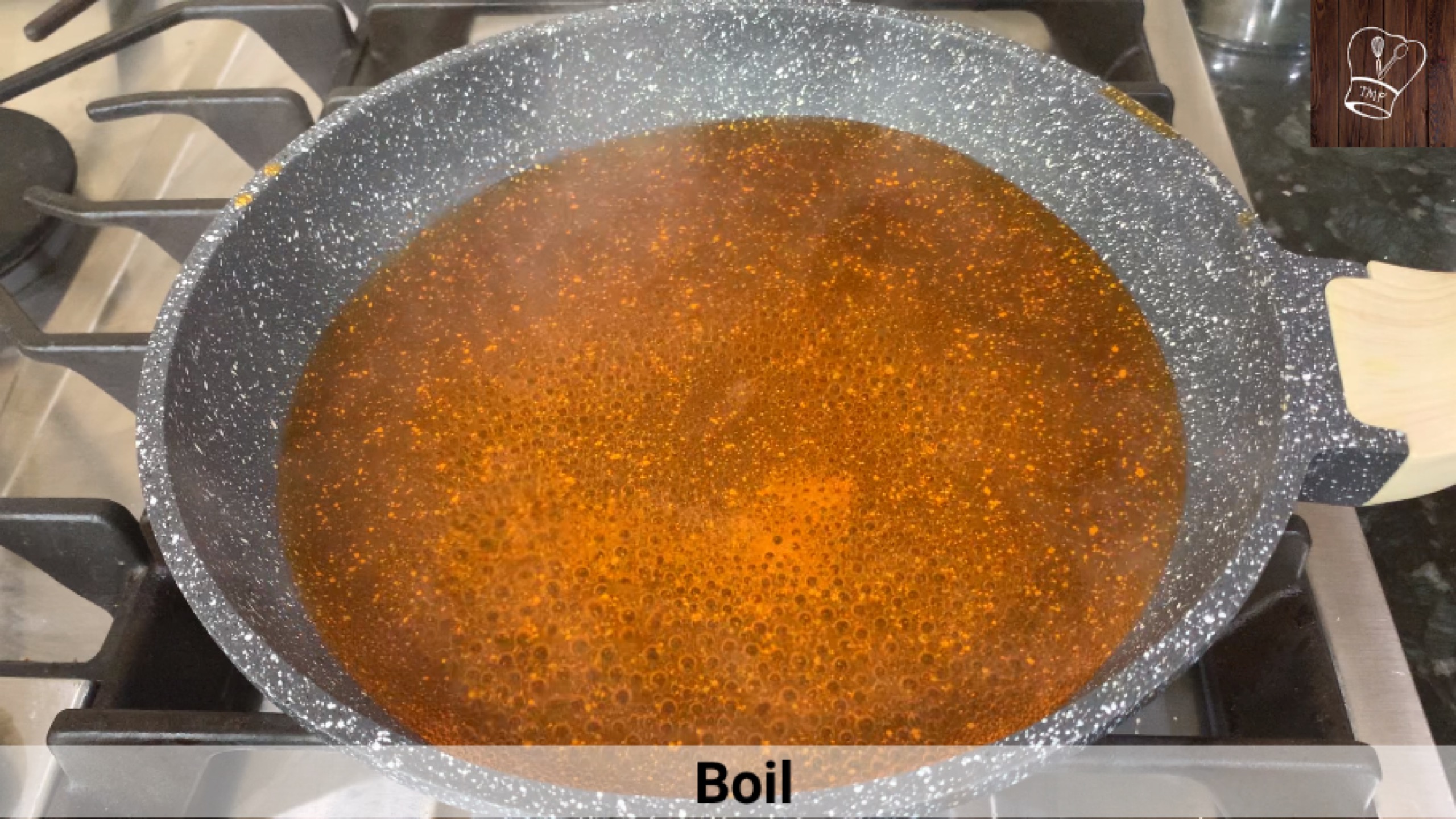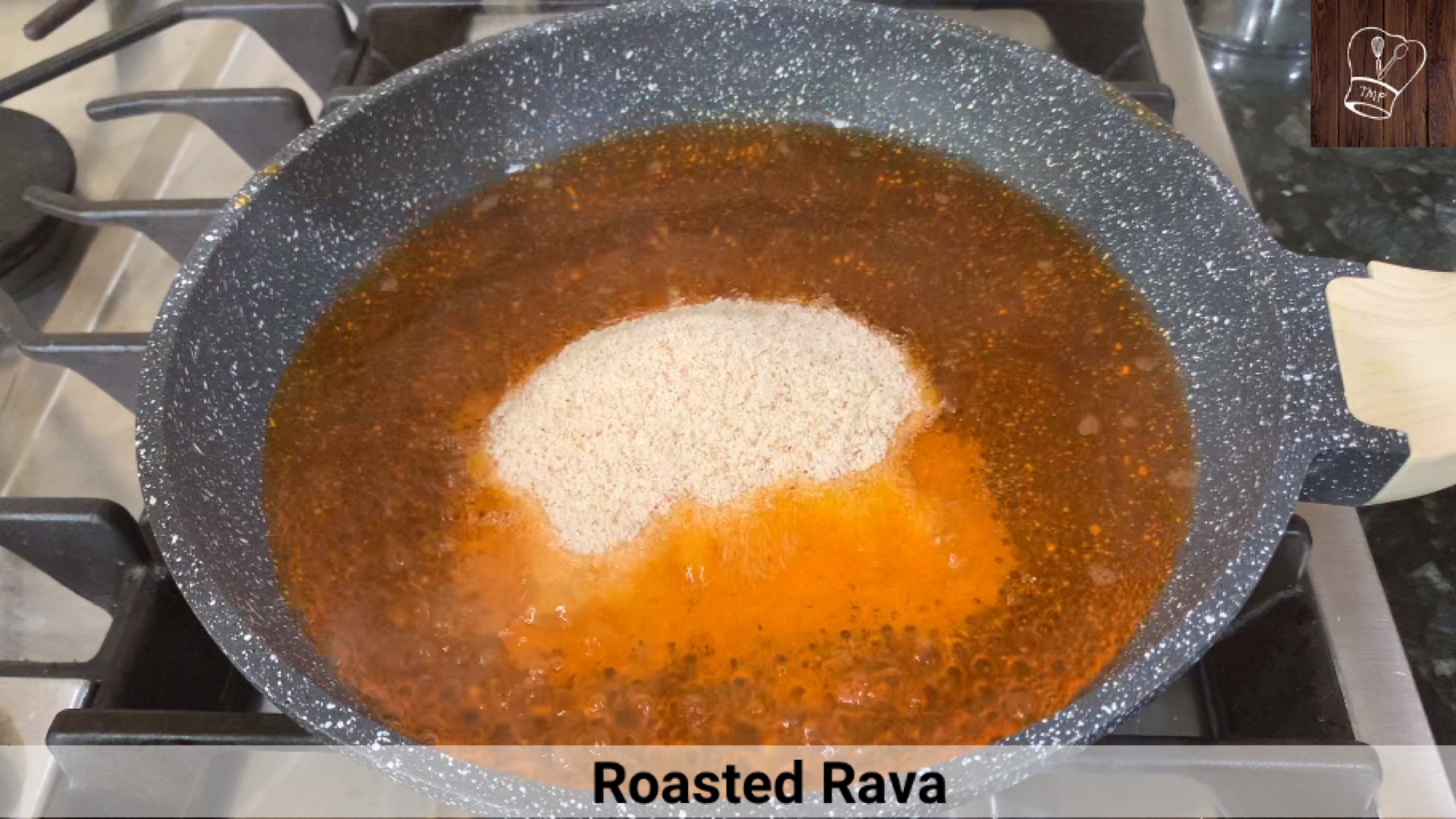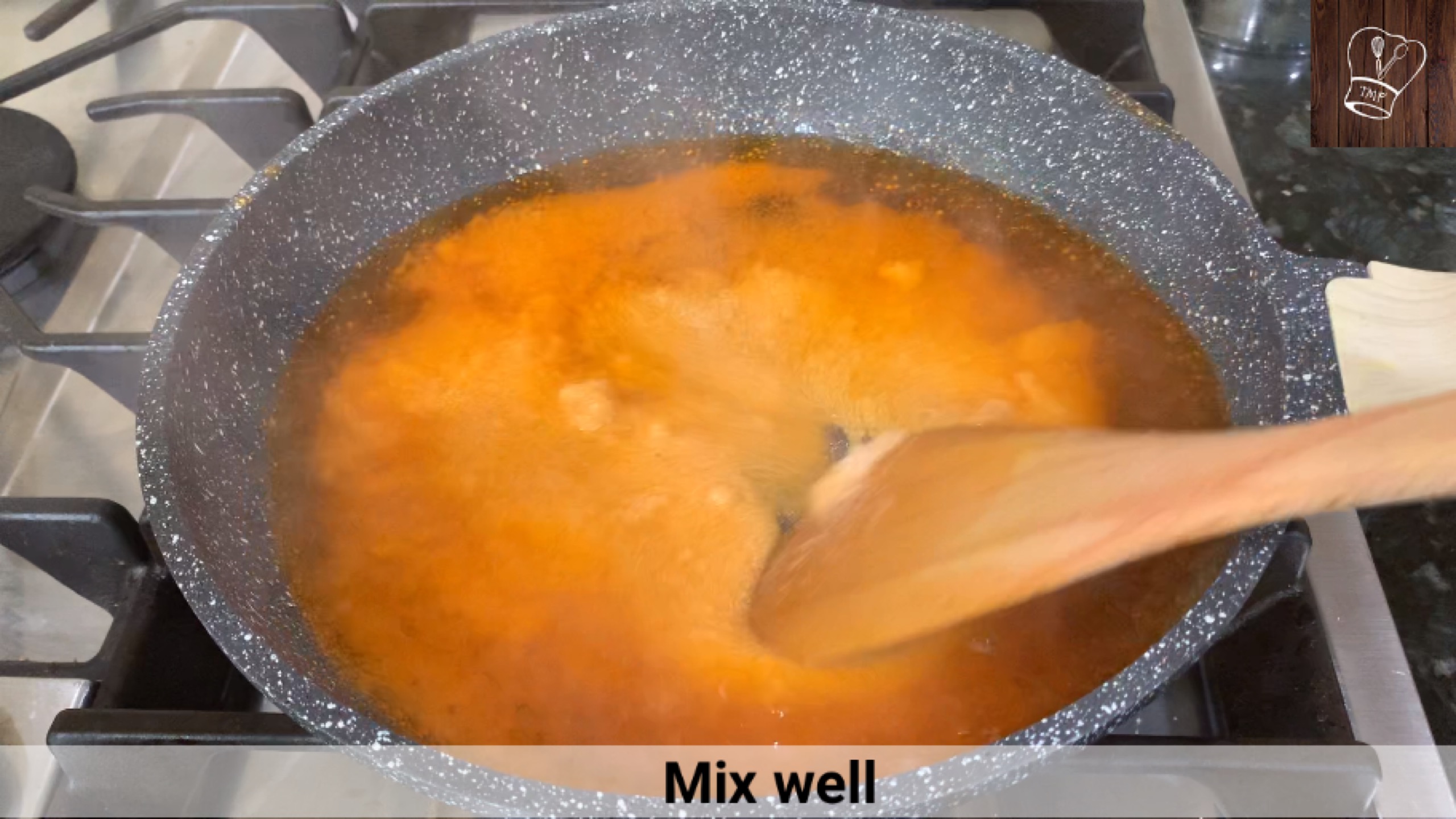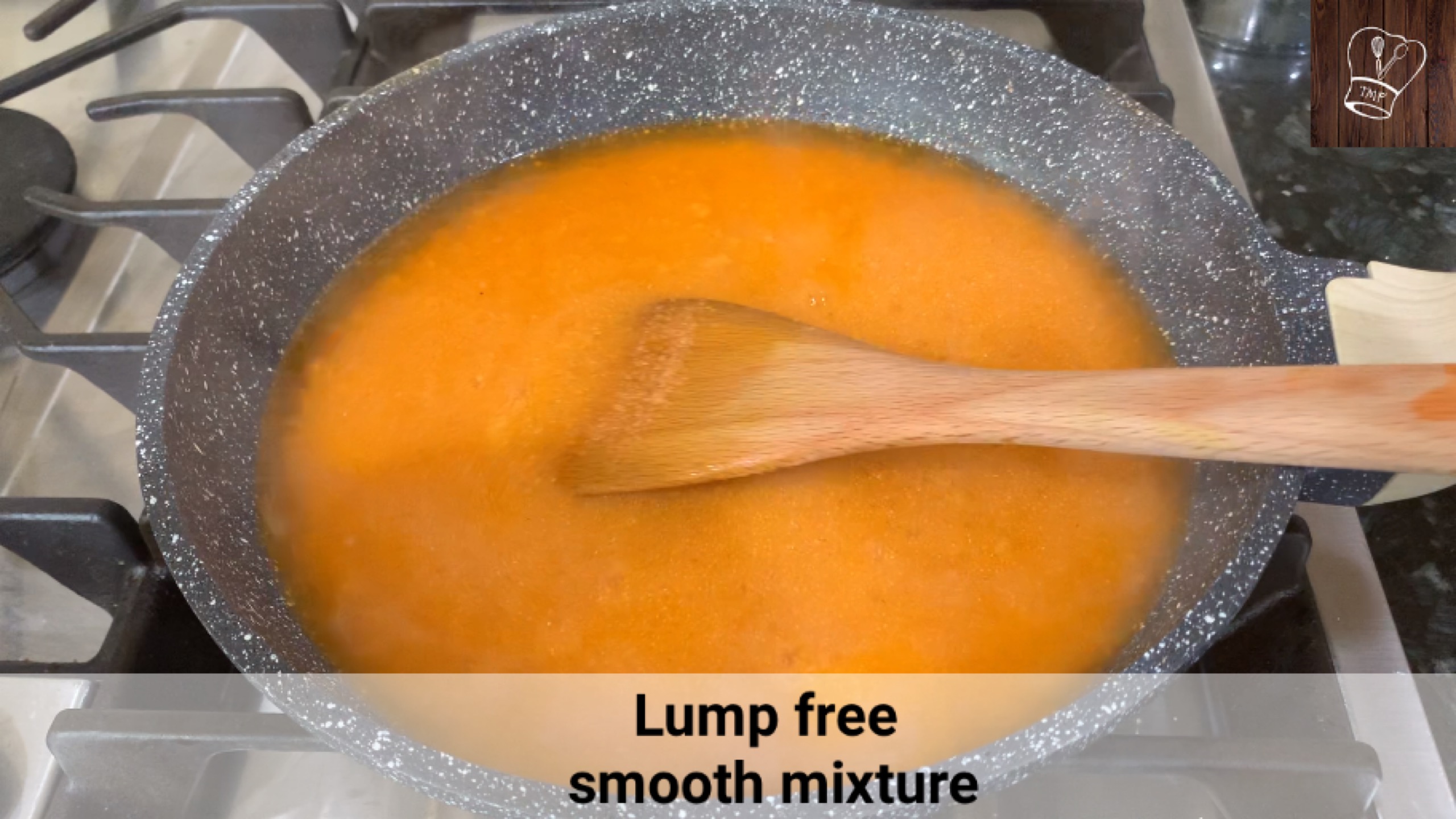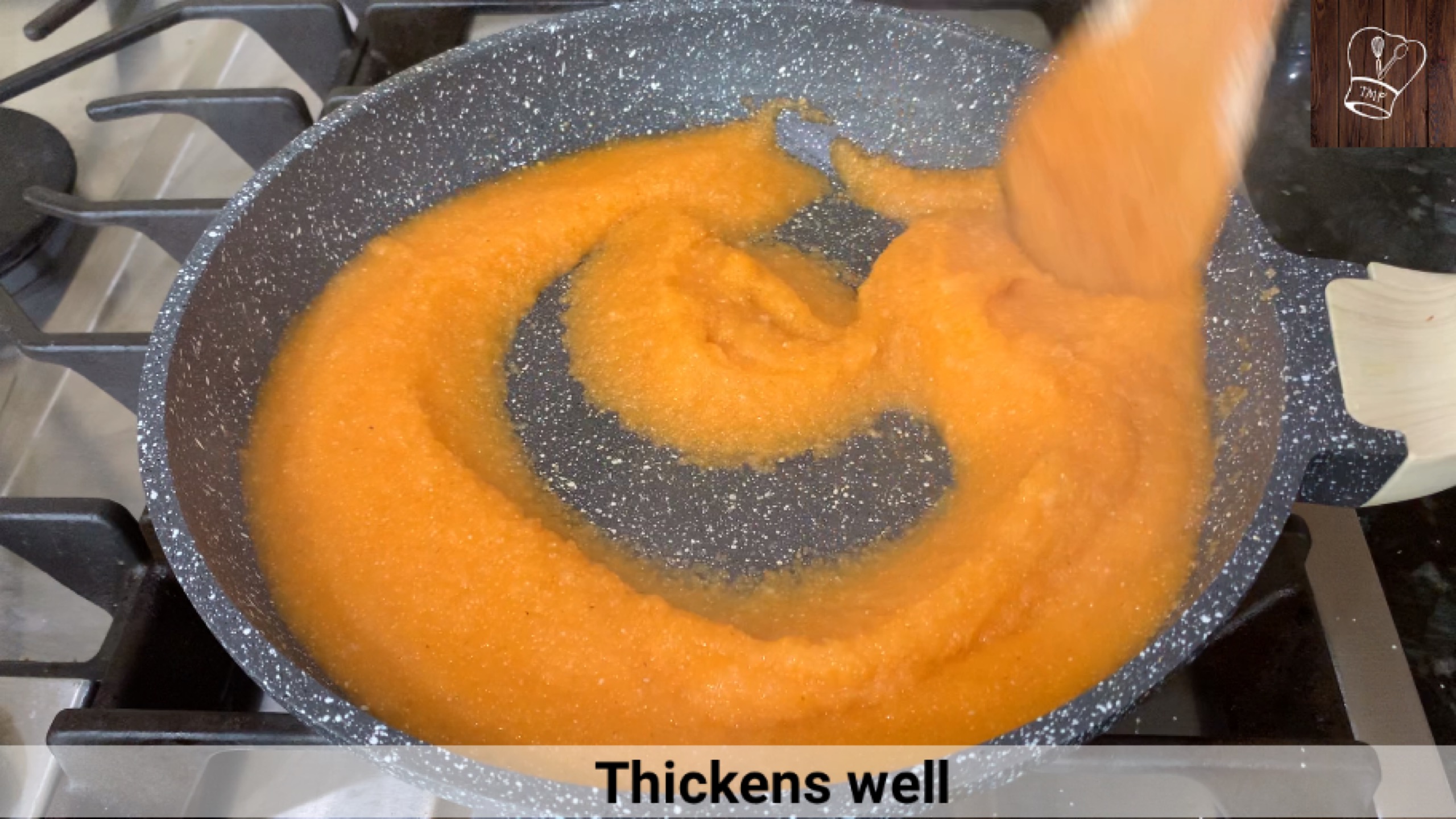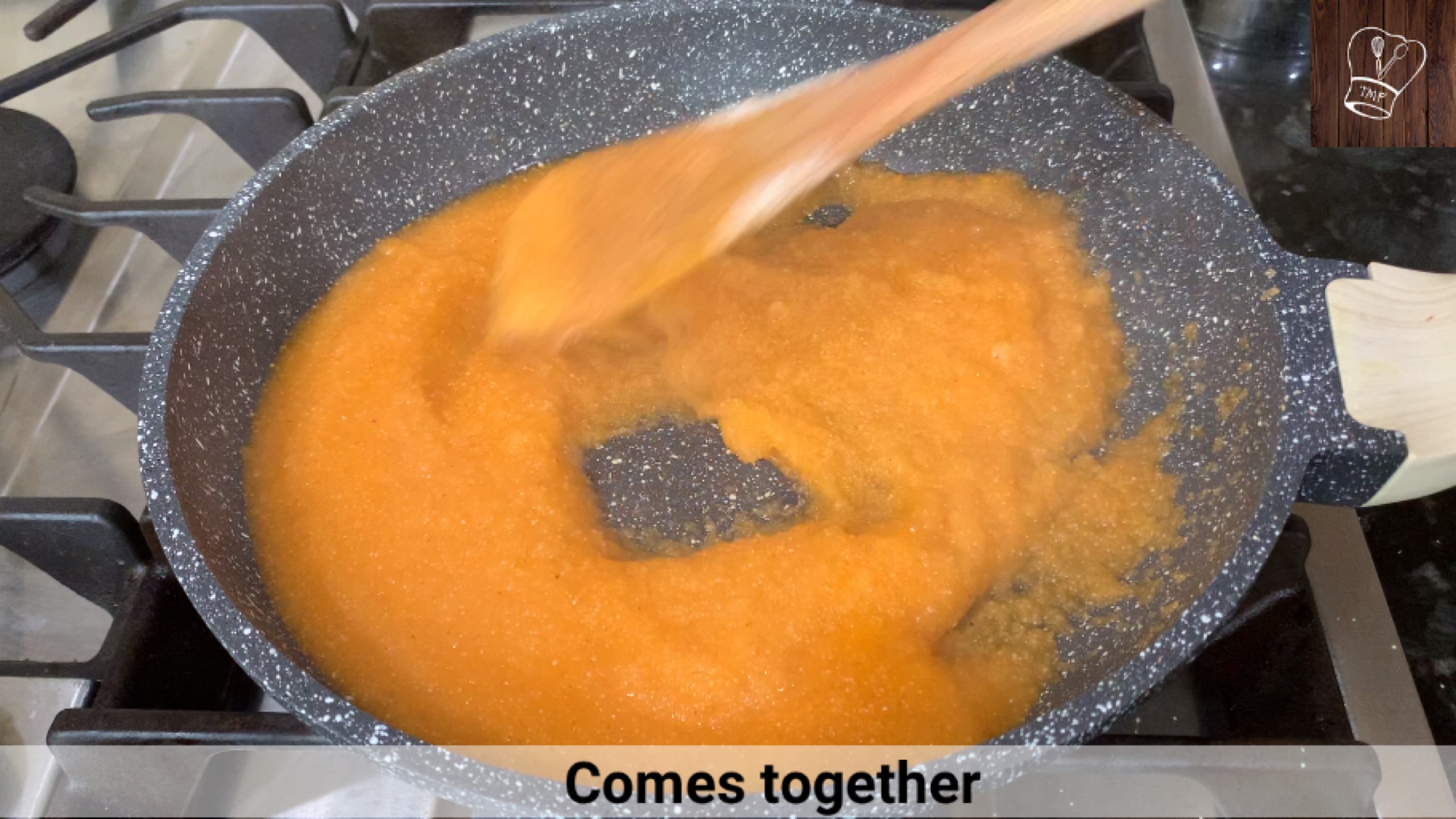 when the water absorbs turn down the flame and add 1 tablespoon of sunflower oil and ghee and mix well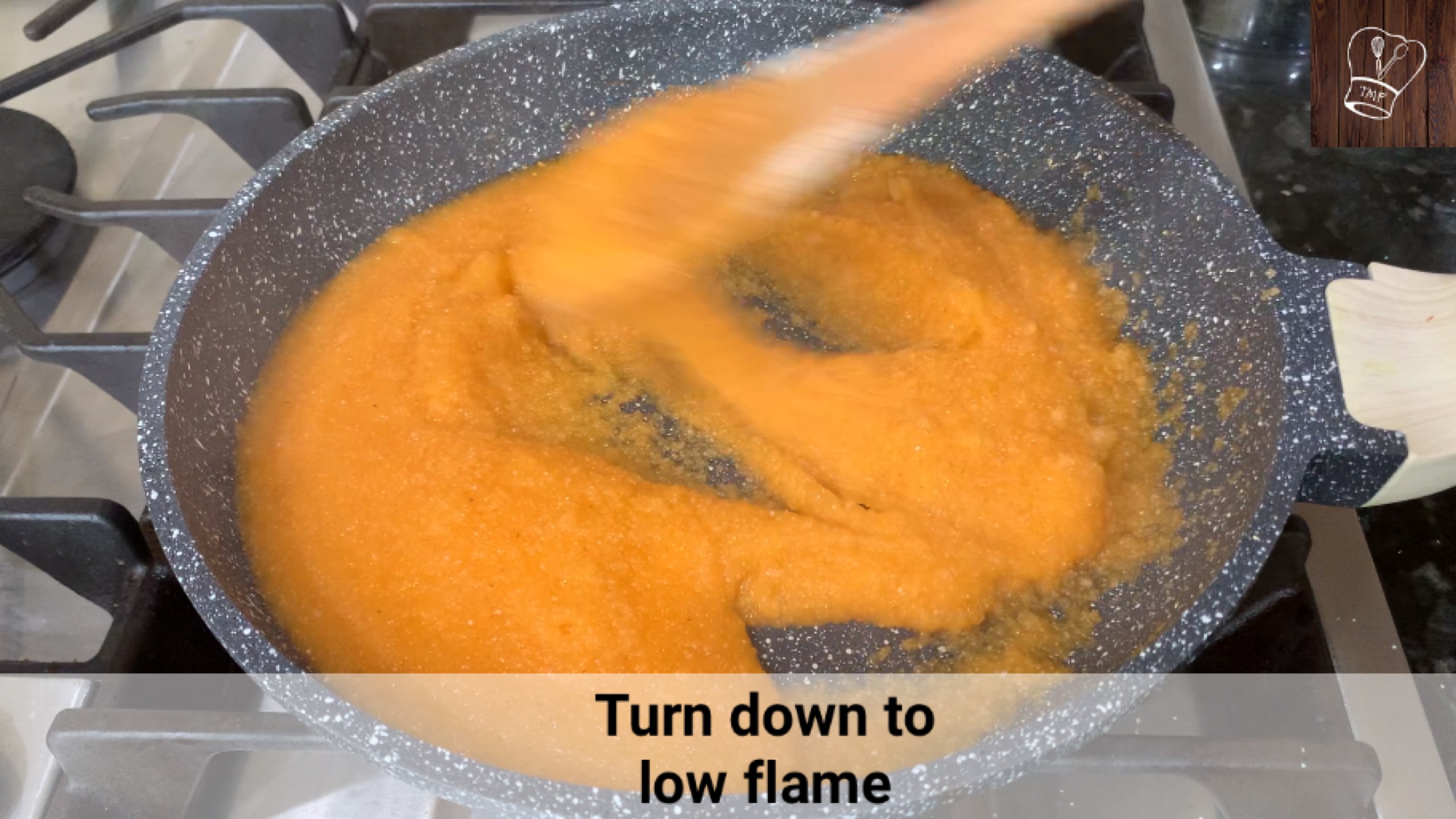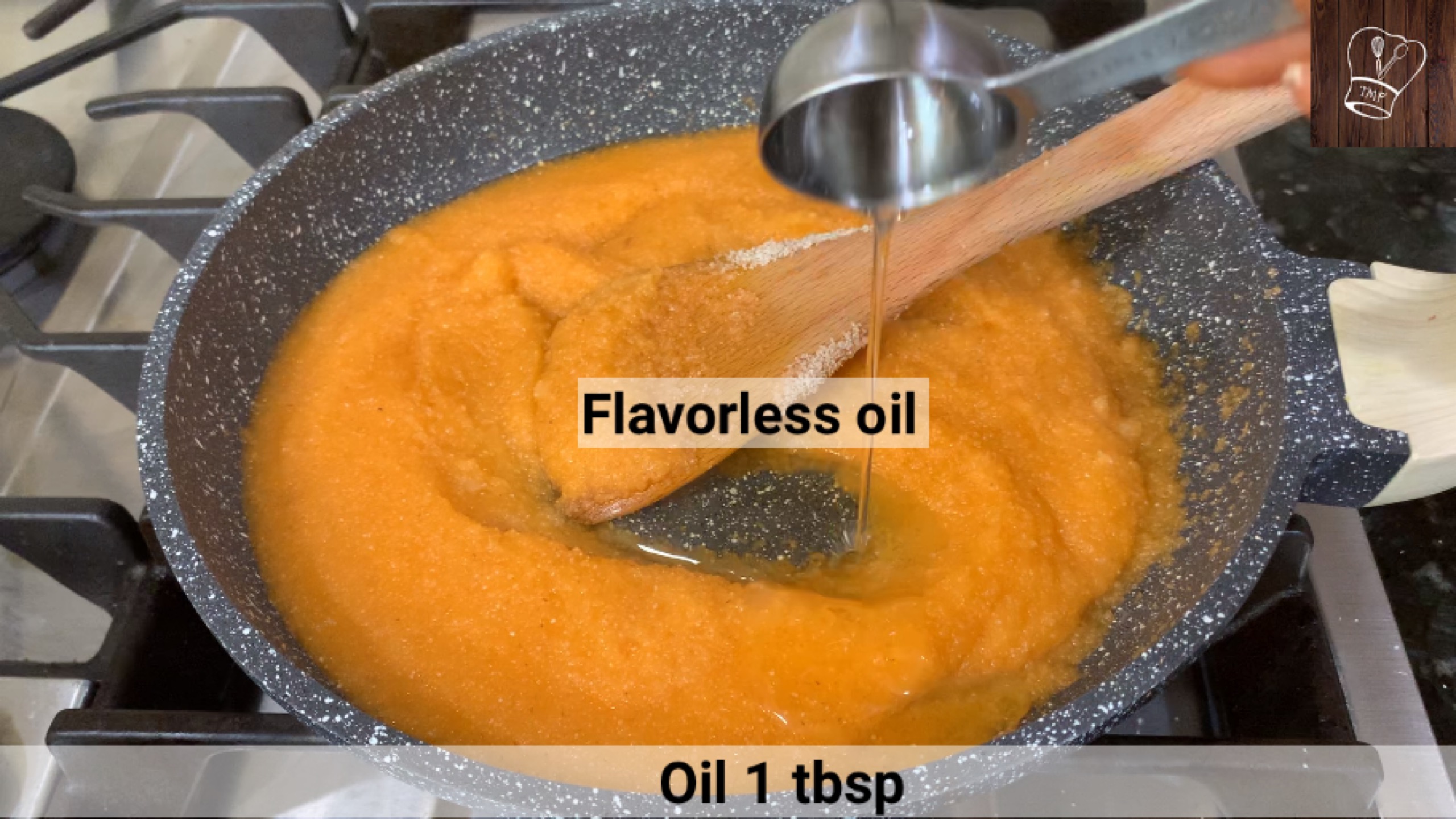 Keep the flame in the lowest setting cover and cook for a minute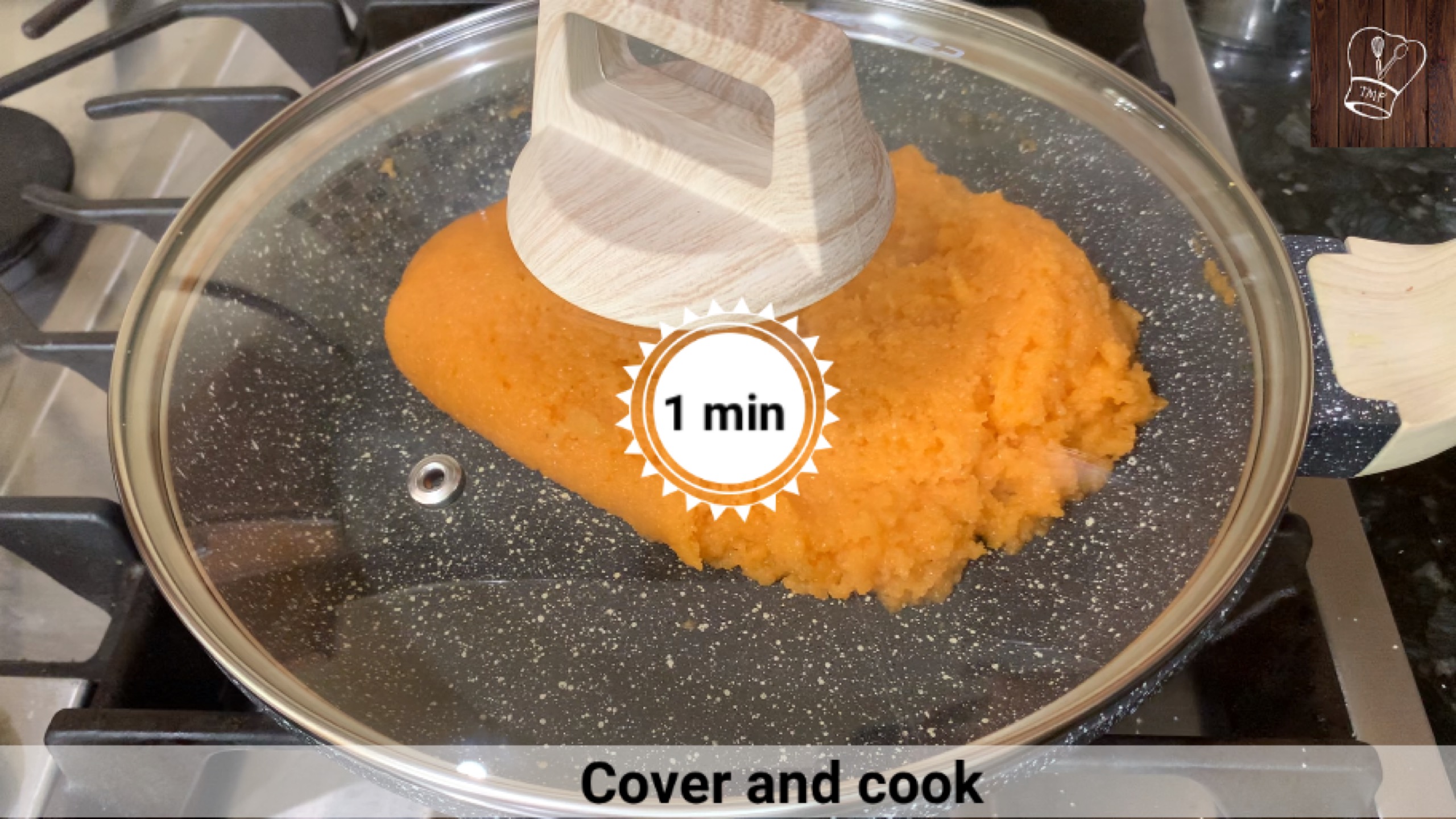 Add 1 tablespoon of oil and 1 tablespoon of ghee and mix well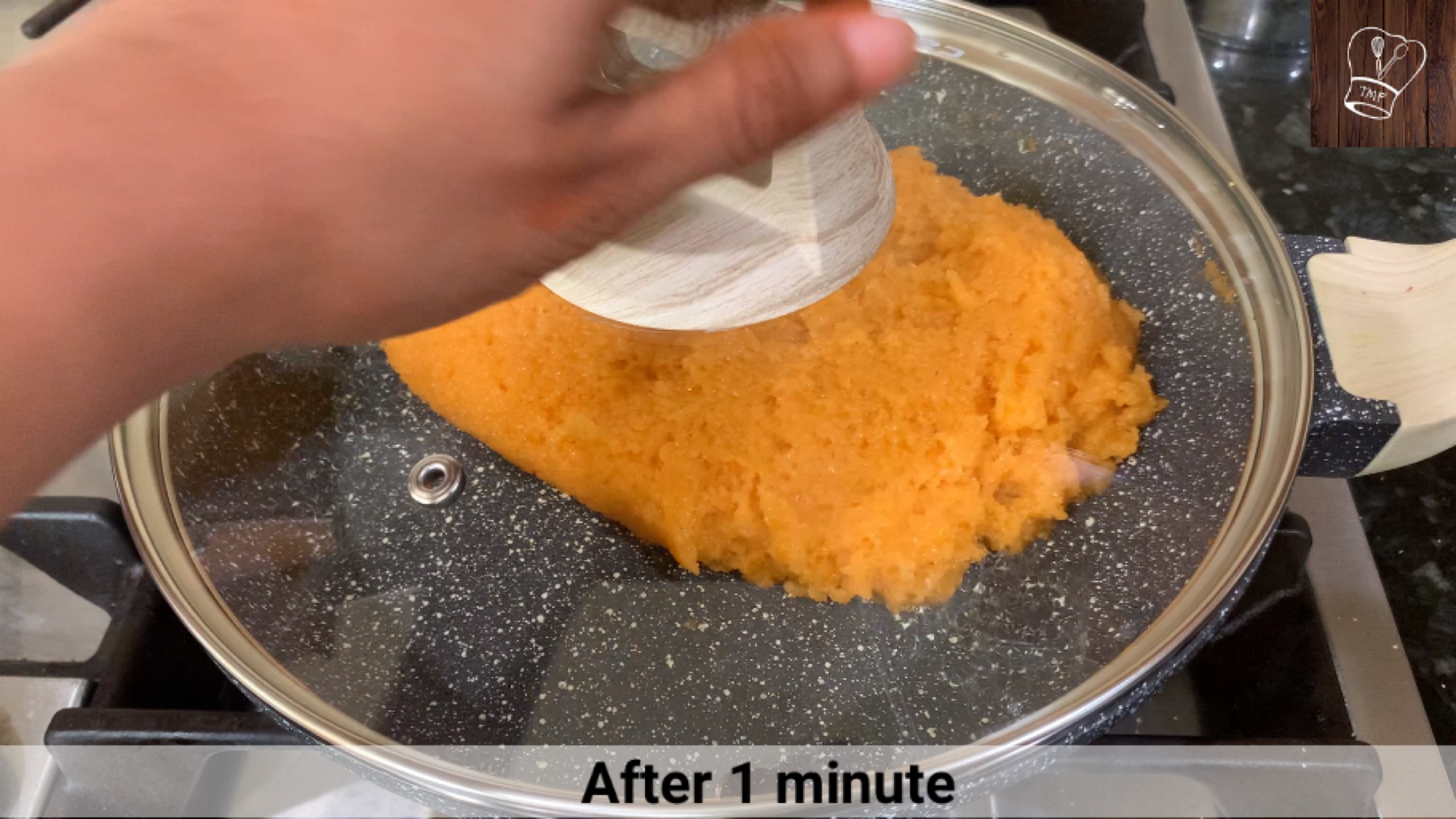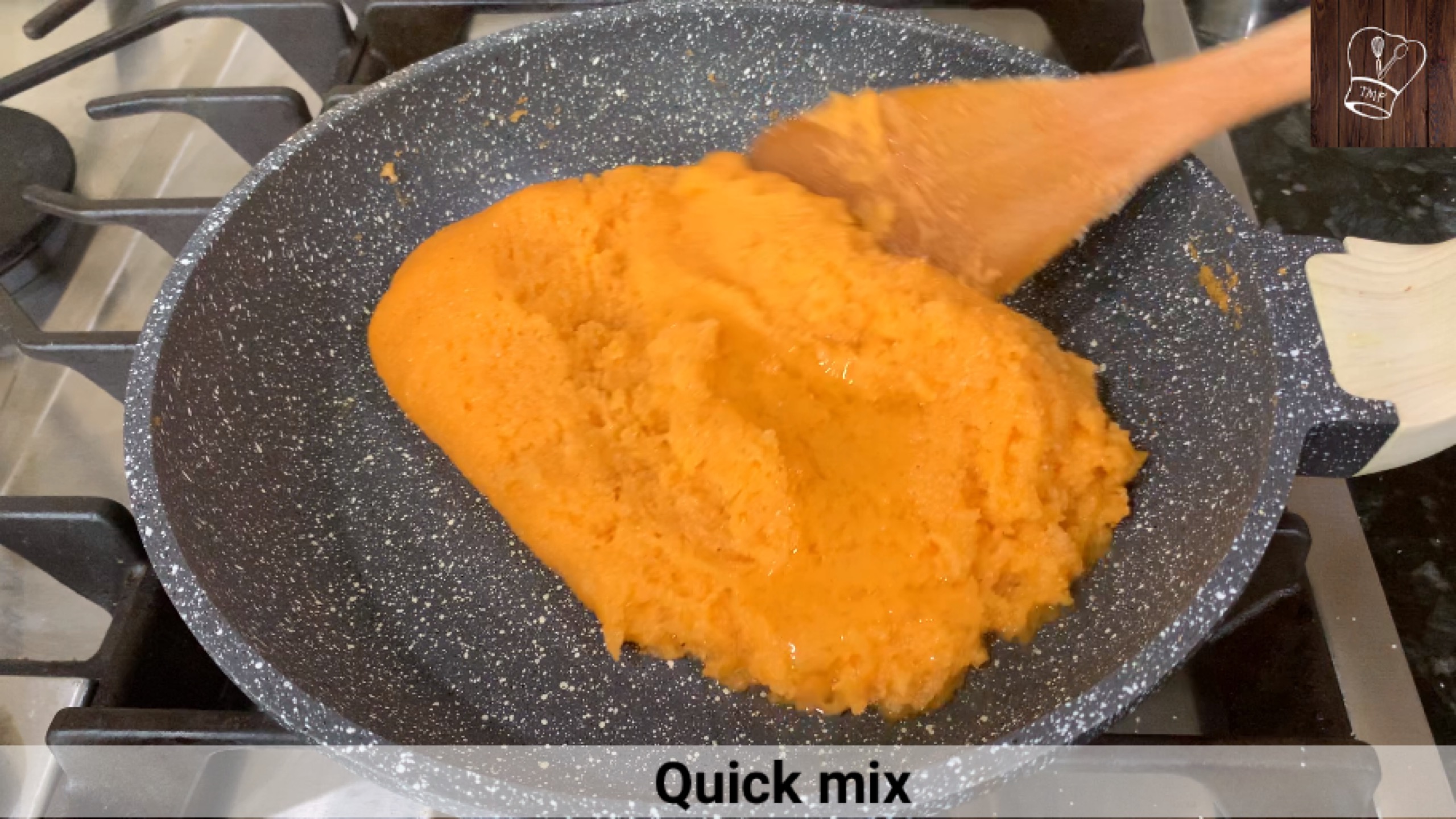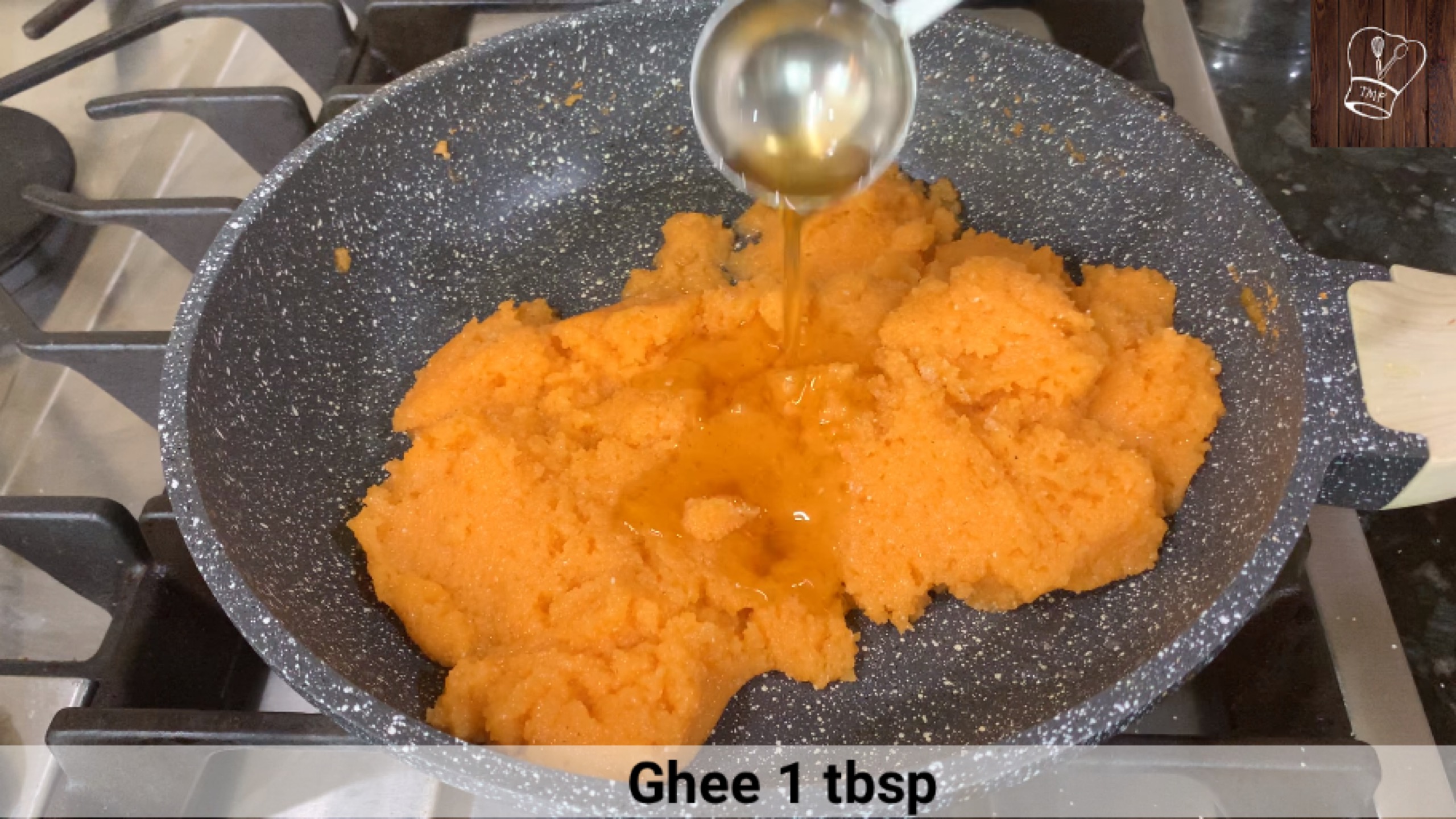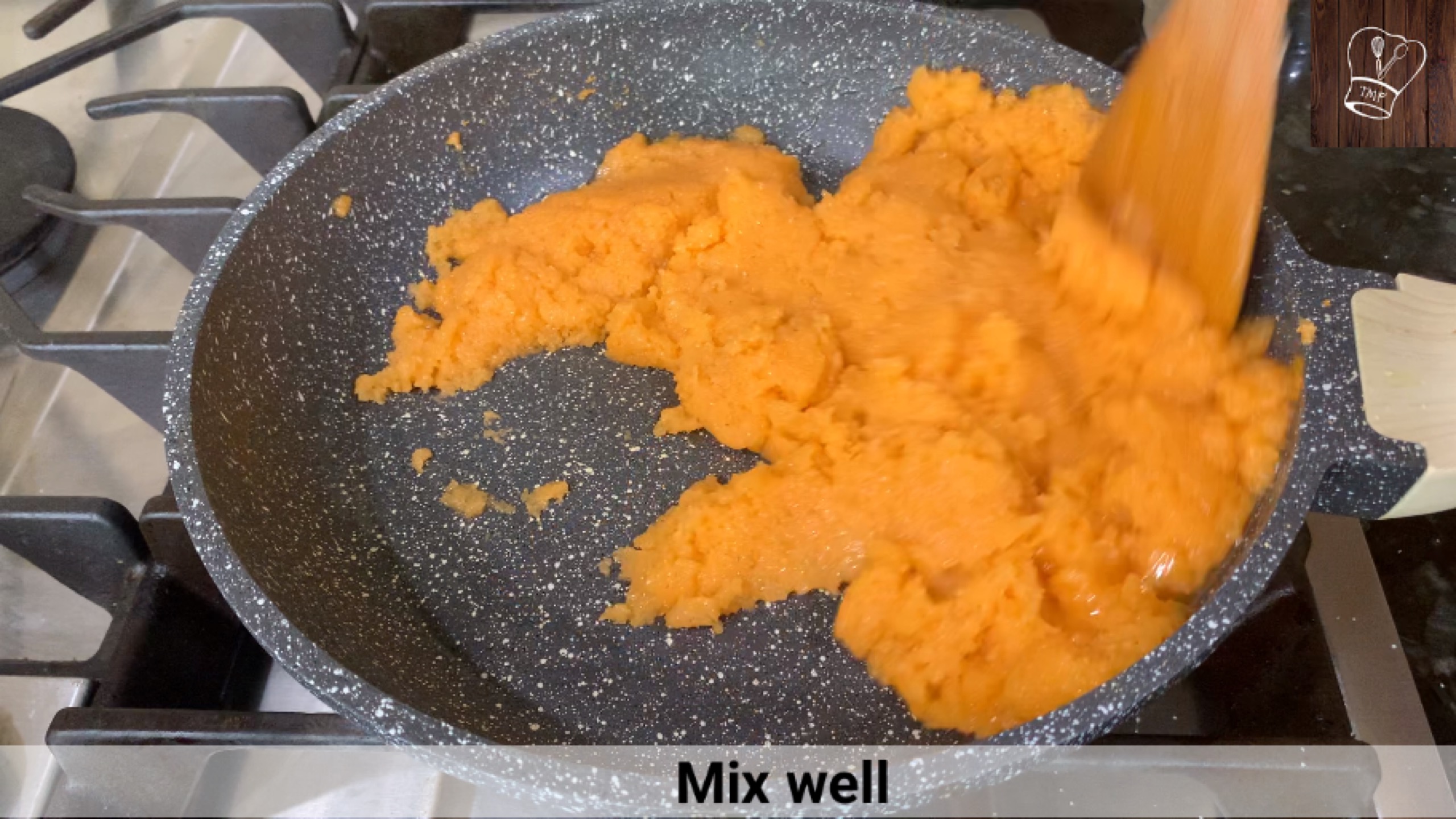 Furthermore, add sugar syrup and turn the flame to medium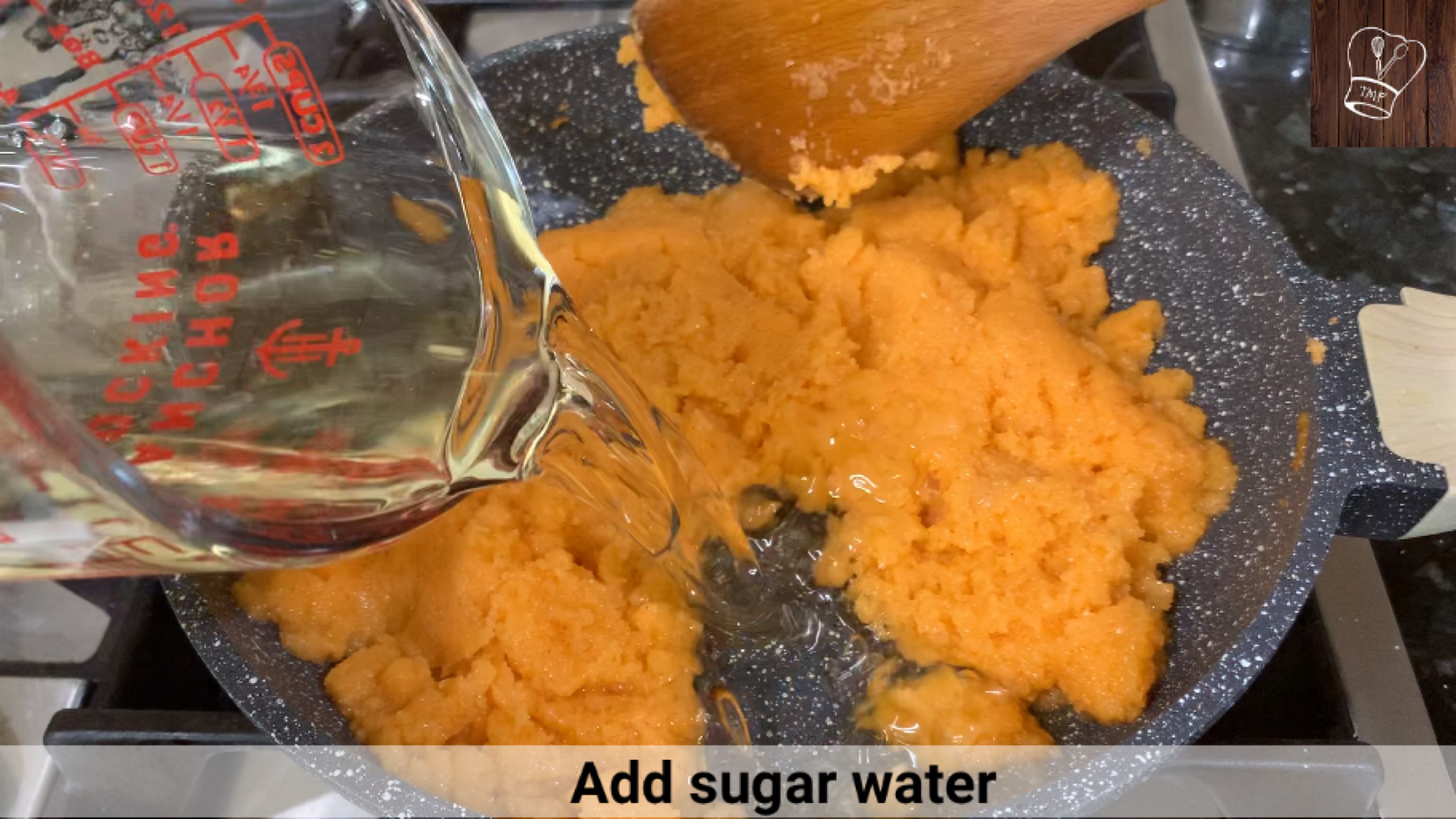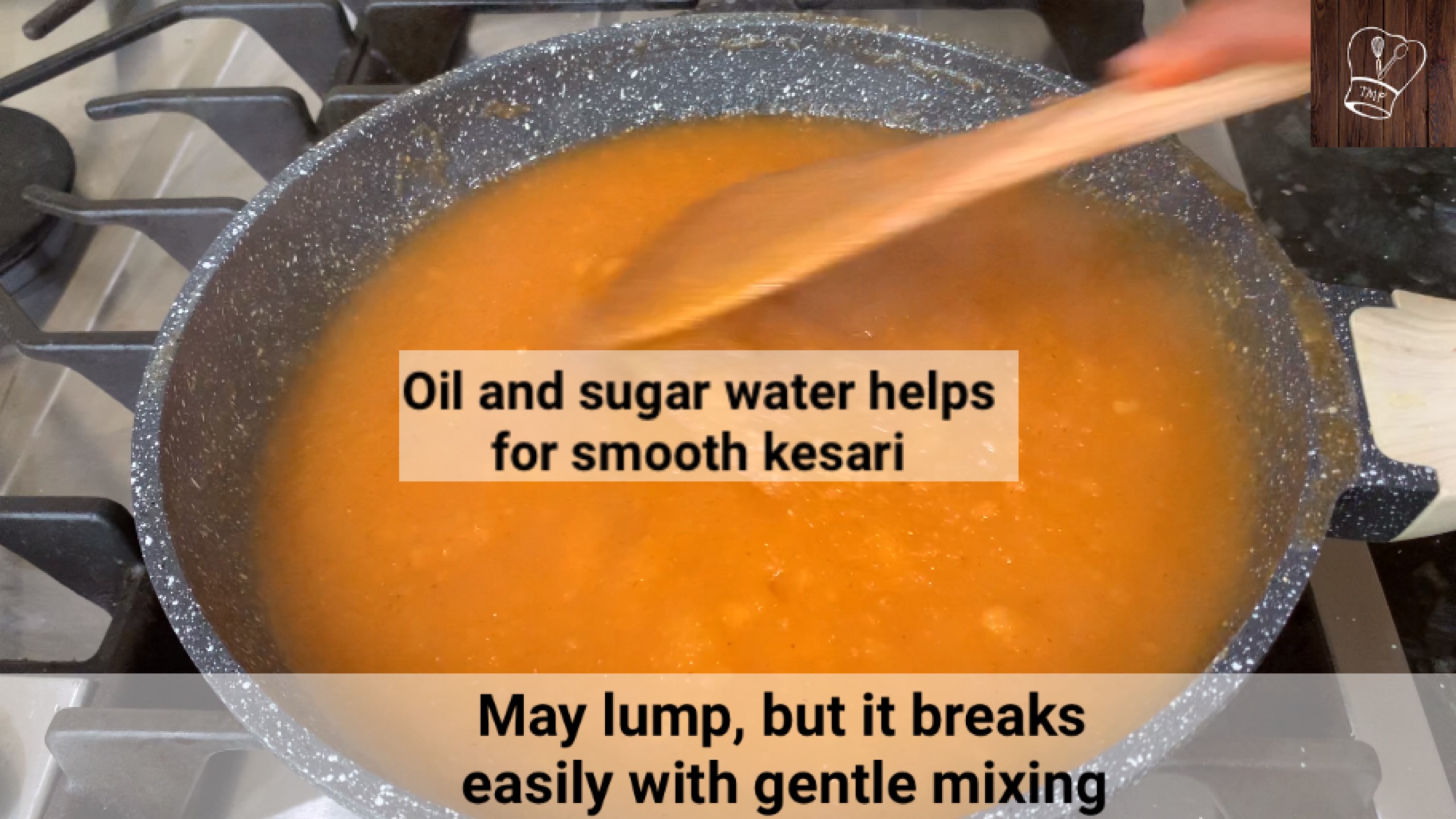 Keep mixing, Kesari might turn lumpy but gentle mixing is enough to make a smooth Kesari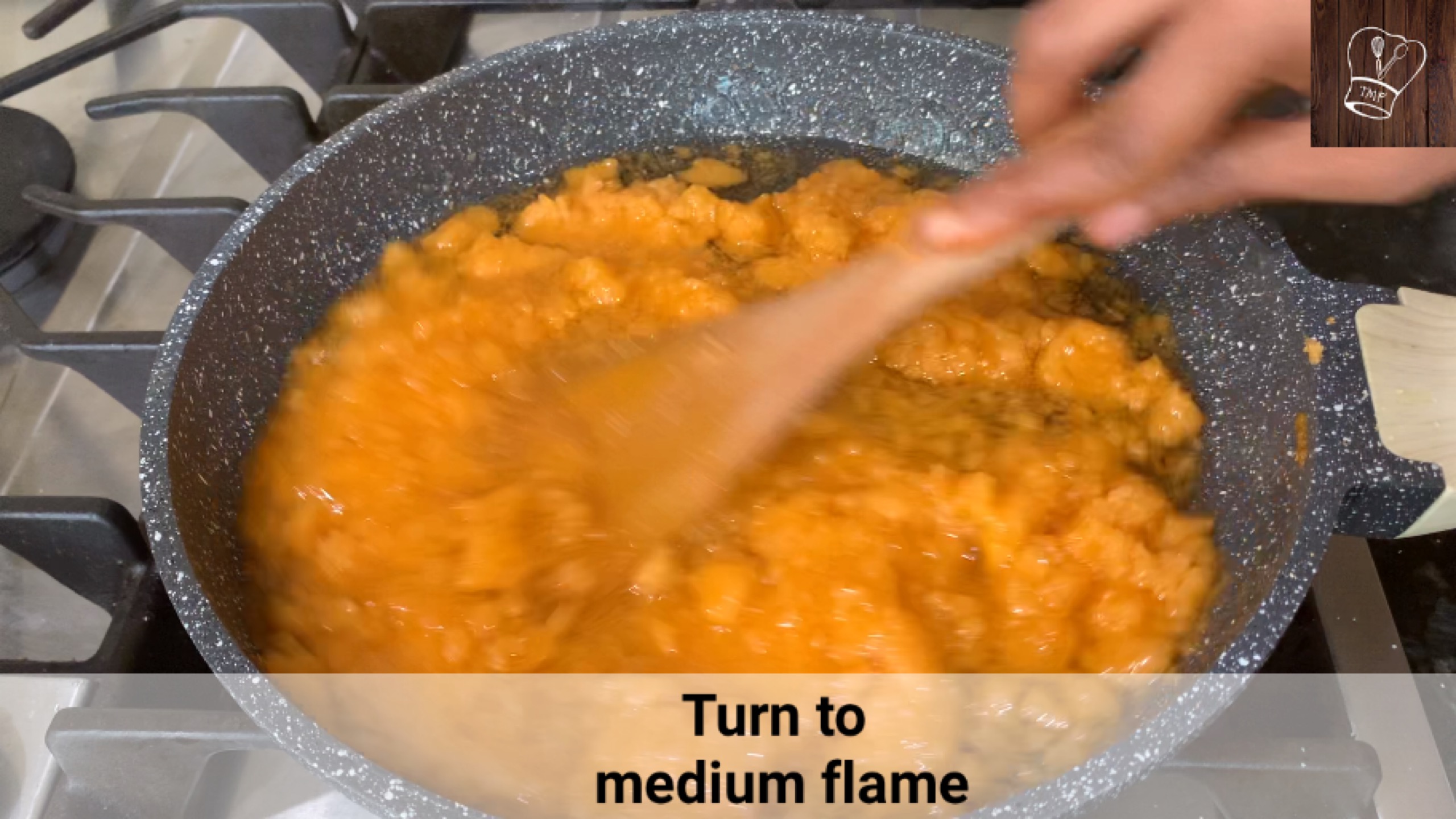 when the Kesari thickens and turns smooth without any lumps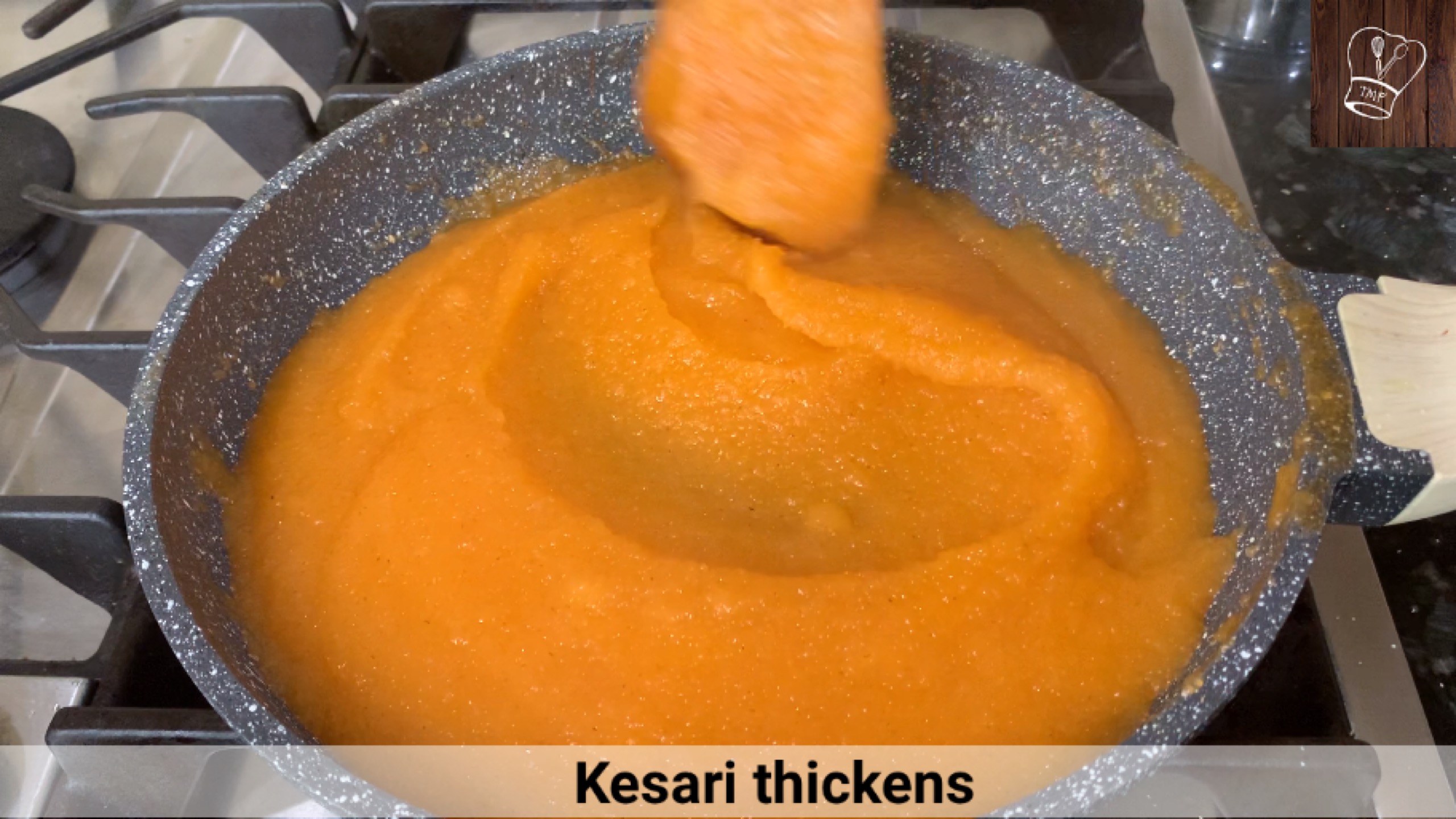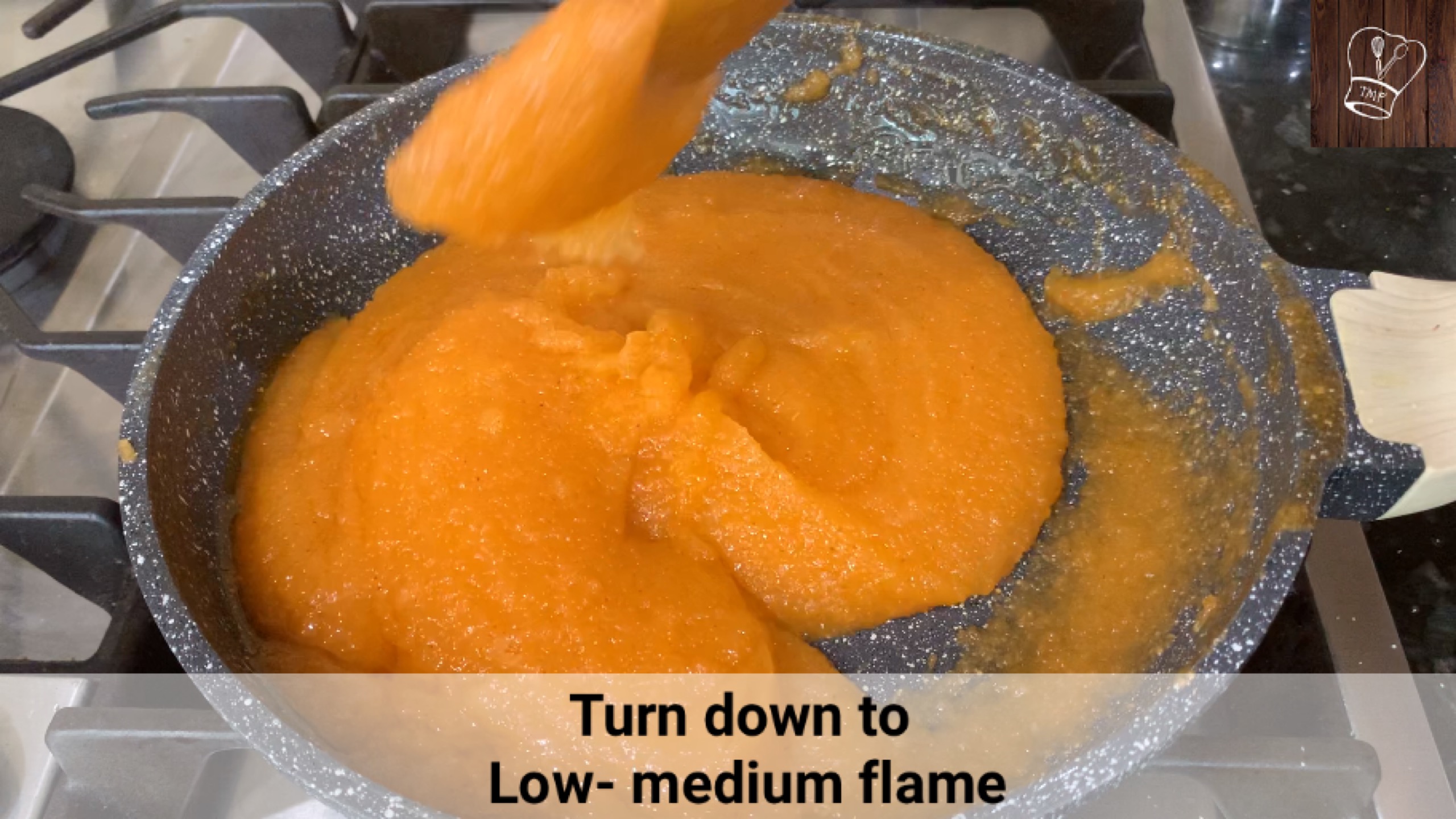 Add cardamom powder, and mix well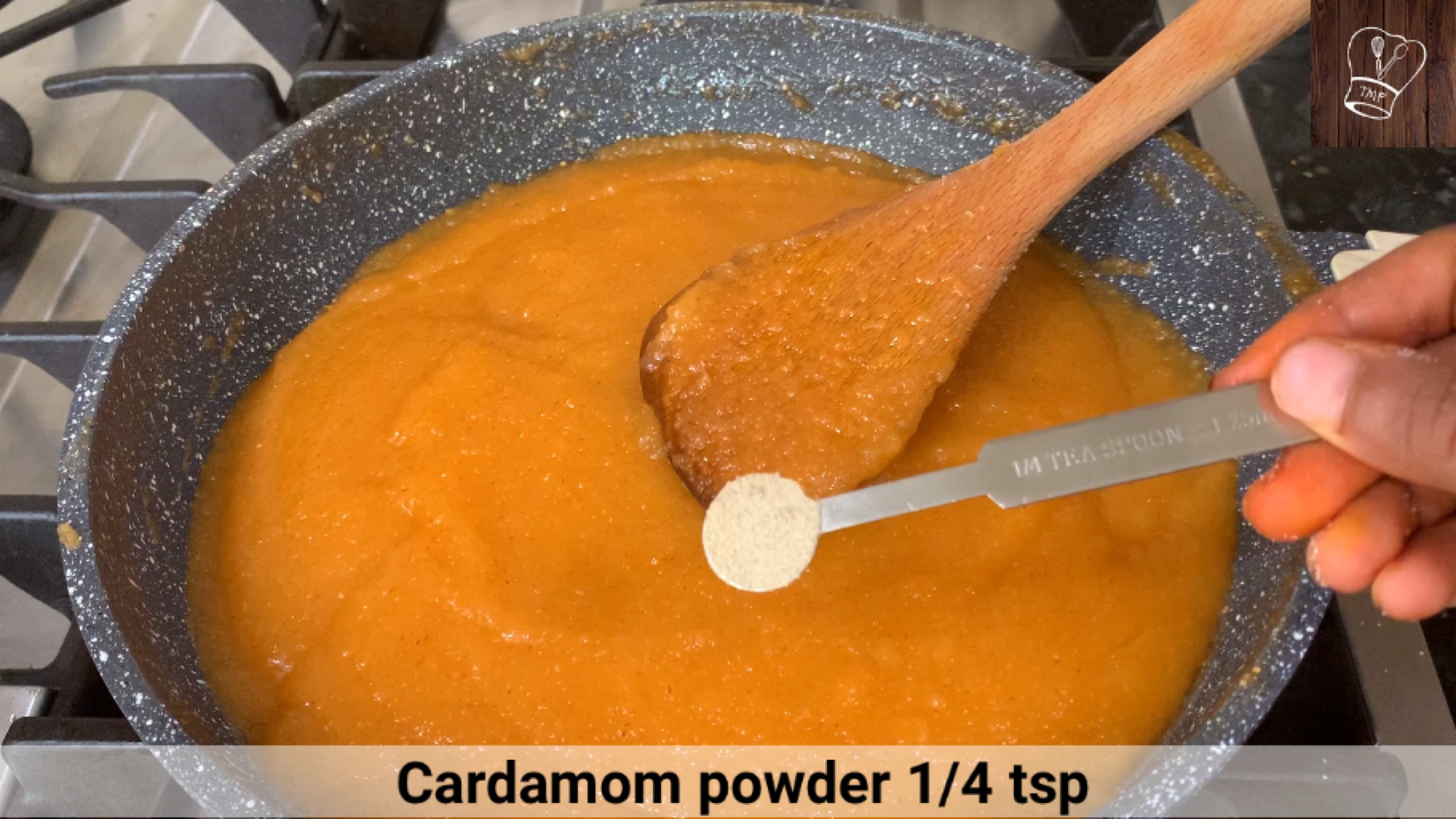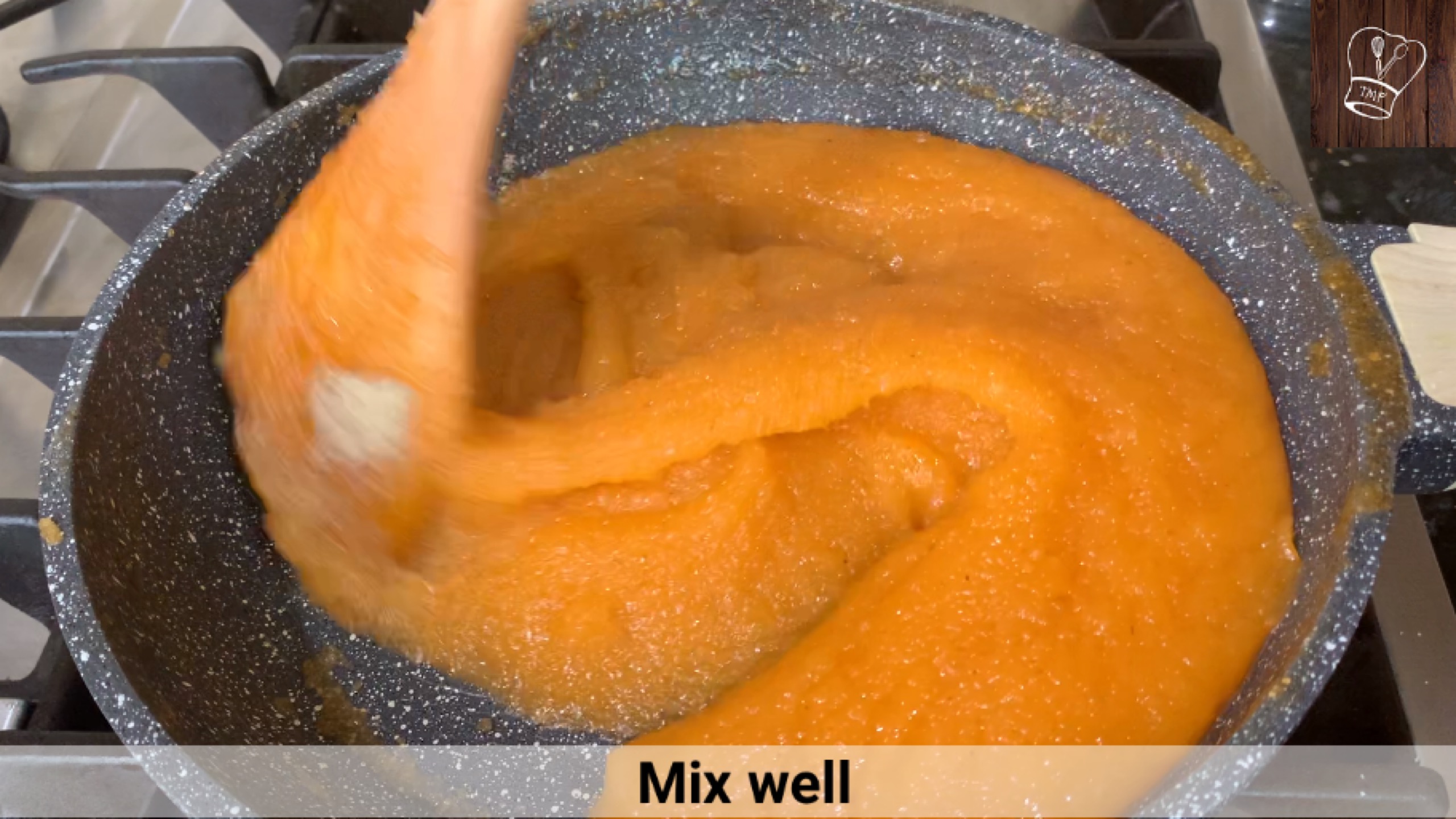 Furthermore add a pinch of salt, roasted nuts, and ghee, mix well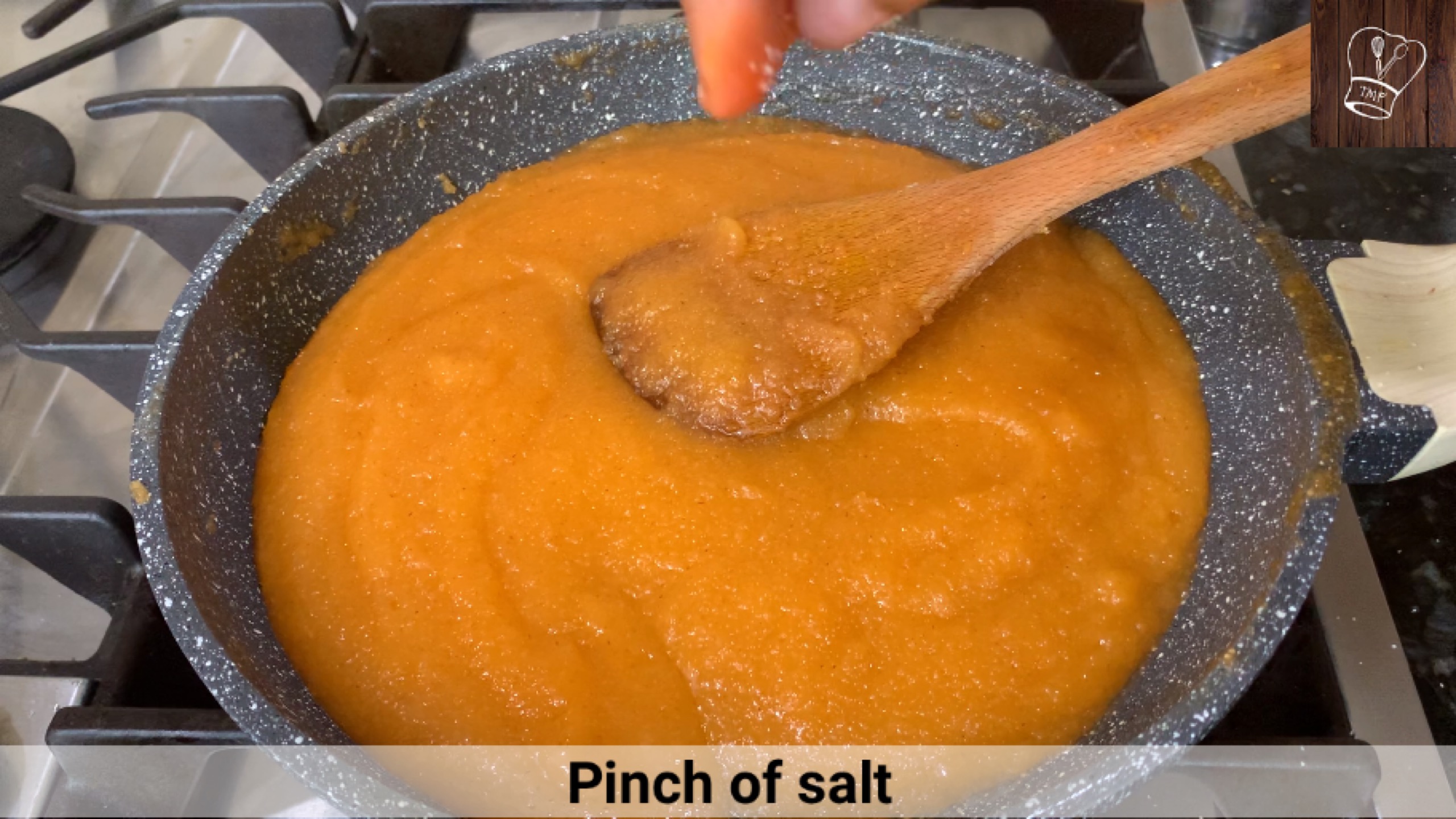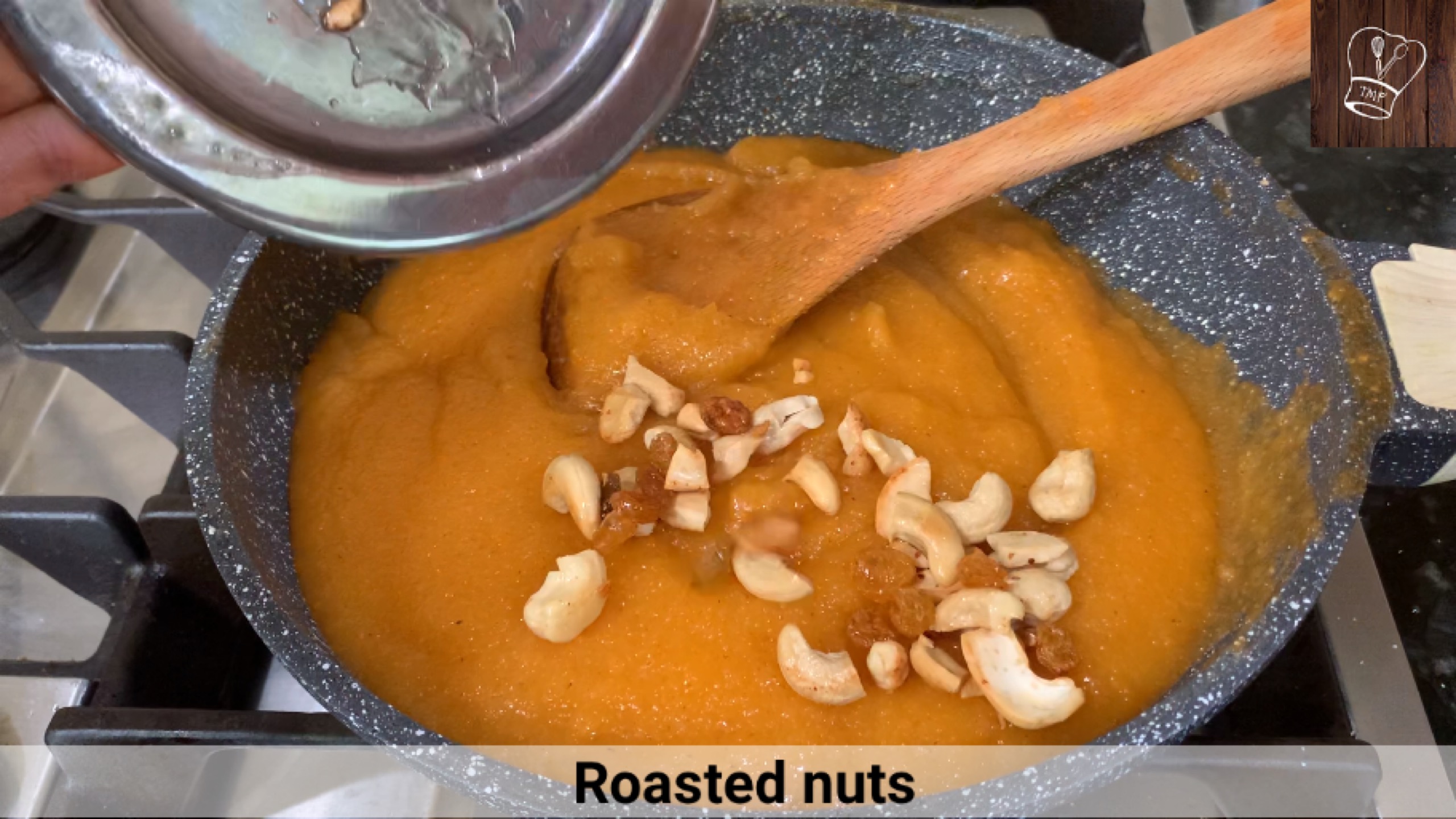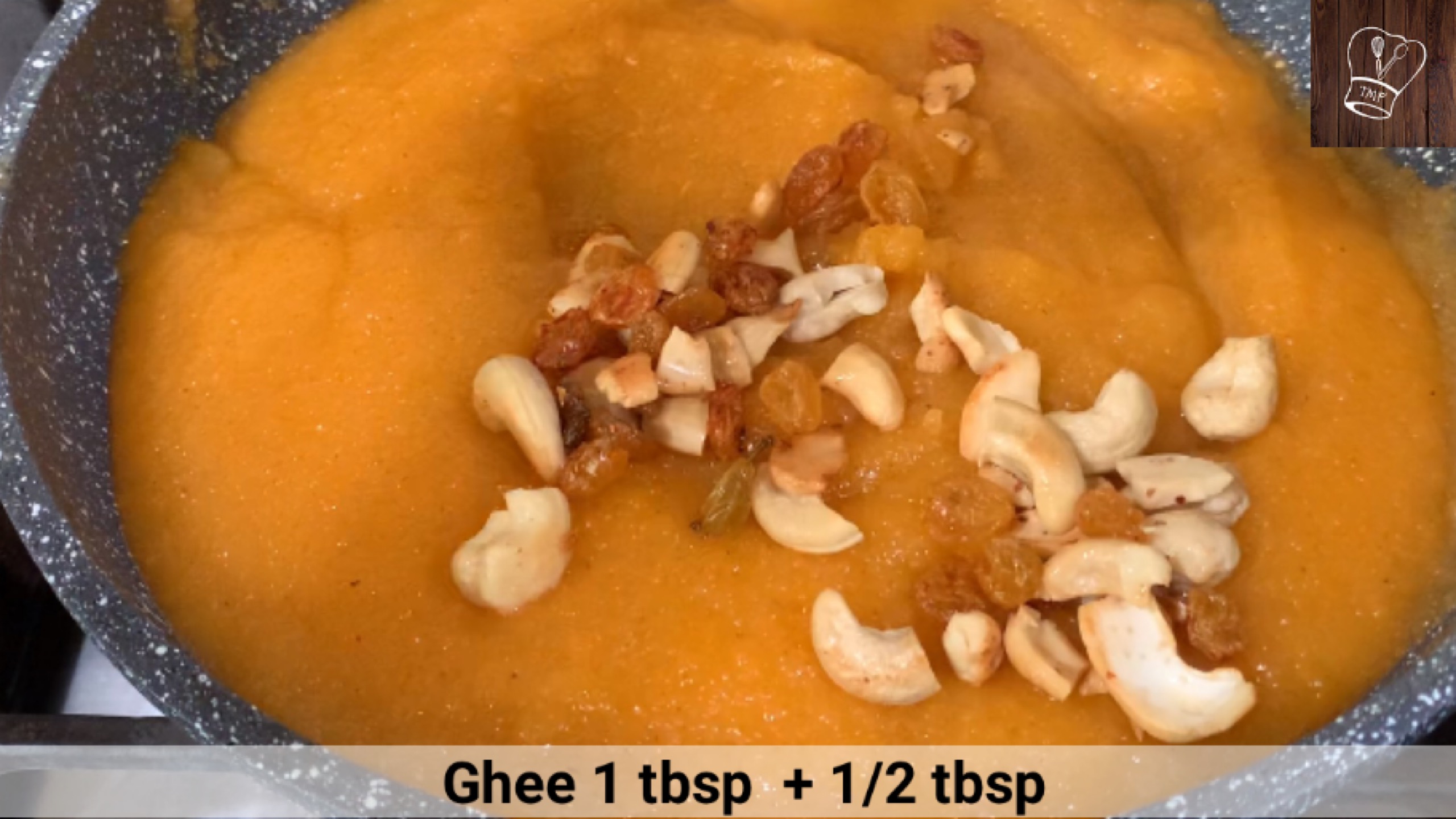 Turn off the stove. drizzle ghee and serve warm