Keerai Masiyal | Keerai kadaiyal | keera kadayal | Spinach masiyal without dal | spinach dip | keerai masiyal without dal | keerai recipe | Tamil Nadu style keerai masiyal with step-by-step pictures and video recipe. Check out the detailed keerai Masiyal recipe or 1 minute keerai Masiyal shorts. if you like the video pls SUBSCRIBE to my channel.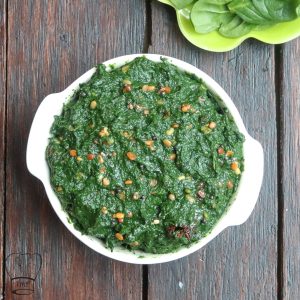 Keerai Masiyal | Keerai kadaiyal | keera kadayal | keerai recipe | Tamil Nadu style keera masiyal is a healthy nutritious quick Tamil Nadu-style side dish with greens.
What is Keerai Masiyal?
Masiyal means mashy and Keerai is the Tamil word for spinach. Traditionally cooked spinach is mashed with a wooden mathu (whisk | masher). It is an authentic healthy side dish variety commonly prepared in South Indian cuisine.
What should be the texture of the keerai masiyal?
Some people mash the cooked spinach with a wooden masher and serve keera masiyal.My aunt fine grind the cooked keerai. I like coarse pulsing the keerai. you can prepare according to your desired texture.
Can I add onion and garlic?
I prepared Tamil brahmin version keerai masiyal without onion and garlic. you can saute and add onion and garlic according to your taste.
What kind of spinach variety works best for Keerai kadaiyal?
You can use any variety of greens but cooking time might slightly vary based on the variety you use. For this recipe, I have used spinach from Costco.
Do I need to add any thickening agent?
I didn't add water while cooking spinach still when spinach was cooking it oozes out water which blended while grinding. if you feel kadayal is watery add little rice flour and cook till it thickens.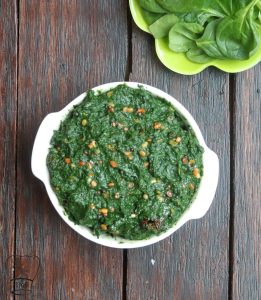 Other Spinach based recipes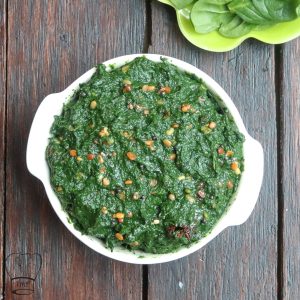 Ingredients
Temper
1/2

tablespoon

coconut oil

1/2

teaspoon

mustard seeds

1

tablespoon

urad dal

2

red chilli

Asafoetida generous portion
Cook spinach
1/4

teaspoon

coconut oil

1/2

teaspoon

cumin seeds

1/2

teaspoon

ginger

15

grams

coriander leaves

250

grams

spinach

1/8

teaspoon

Turmeric powder

Required salt

Pinch

of sugar
Instructions
Firstly add oil to the pan, when oil is hot add mustard seeds, urad dal, and red chilli; let them splutter

Furthermore, add asafoetida and mix well; transfer to a vessel

Add oil to the same pan

When oil turns slightly hot add cumin seeds and let them splutter

Furthermore add ginger, coriander leaves, spinach, turmeric powder, a pinch of sugar, and required salt; mix well

Cook for 2 minutes or till spinach turn wilted

Turn off the stove and cool completely

Coarse pulse the spinach along with water. If you prefer smooth masiyal you can fine grind

Add coarse ground spinach, temper, and mix well

Cook in low flame for 2 minutes

Finally, add asafoetida; mix well and keerai kadayal is ready
Video
Ingredients
Temper
1/2 tablespoon coconut oil
1/2 teaspoon mustard seeds
1 tablespoon urad dal
2 red chilli
Asafoetida generous portion
Cook spinach
1/4 teaspoon coconut oil
1/2 teaspoon cumin seeds
1/2 teaspoon ginger
15 grams coriander leaves
250 grams spinach
1/8 teaspoon Turmeric powder
Required salt
Pinch of sugar
Masiyal
Asafoetida
How to make Keerai Masiyal with step by step pictures
Firstly add oil to the pan, when oil is hot add mustard seeds, urad dal, and red chilli; let them splutter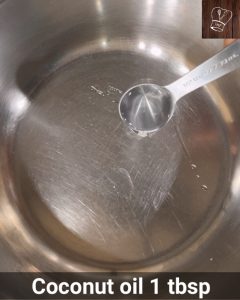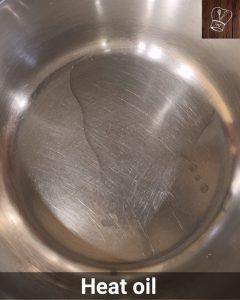 Furthermore, add asafoetida and mix well; transfer to a vessel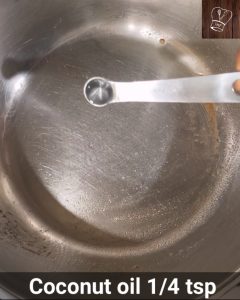 When oil turns slightly hot add cumin seeds and let them splutter
Furthermore add ginger, coriander leaves, spinach, turmeric powder, a pinch of sugar, and required salt; mix well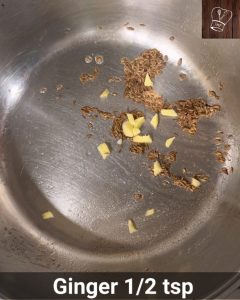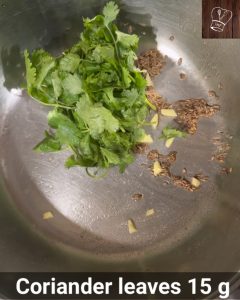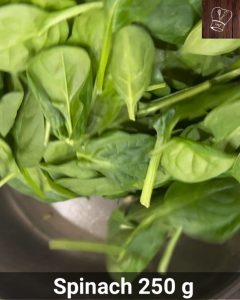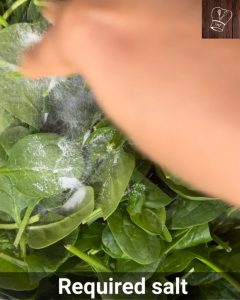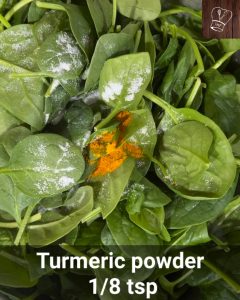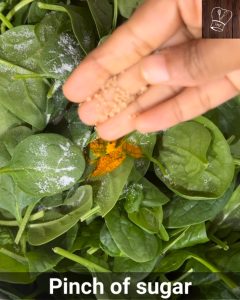 Cook for 2 minutes or till spinach turn wilted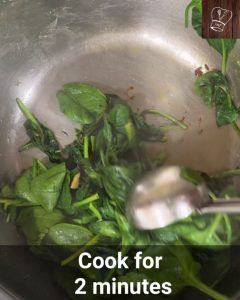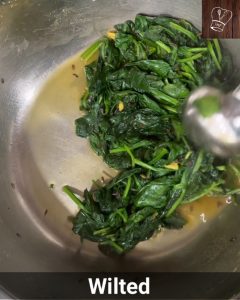 Turn off the stove and cool completely

Coarse pulse the spinach along with water. If you prefer smooth masiyal you can fine grind
Add coarse ground spinach, temper, and mix well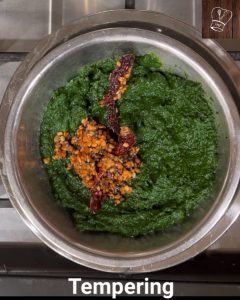 Cook in low flame for 2 minutes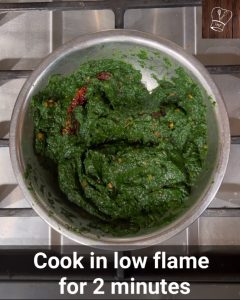 Finally, add asafoetida; mix well and keerai kadayal is ready