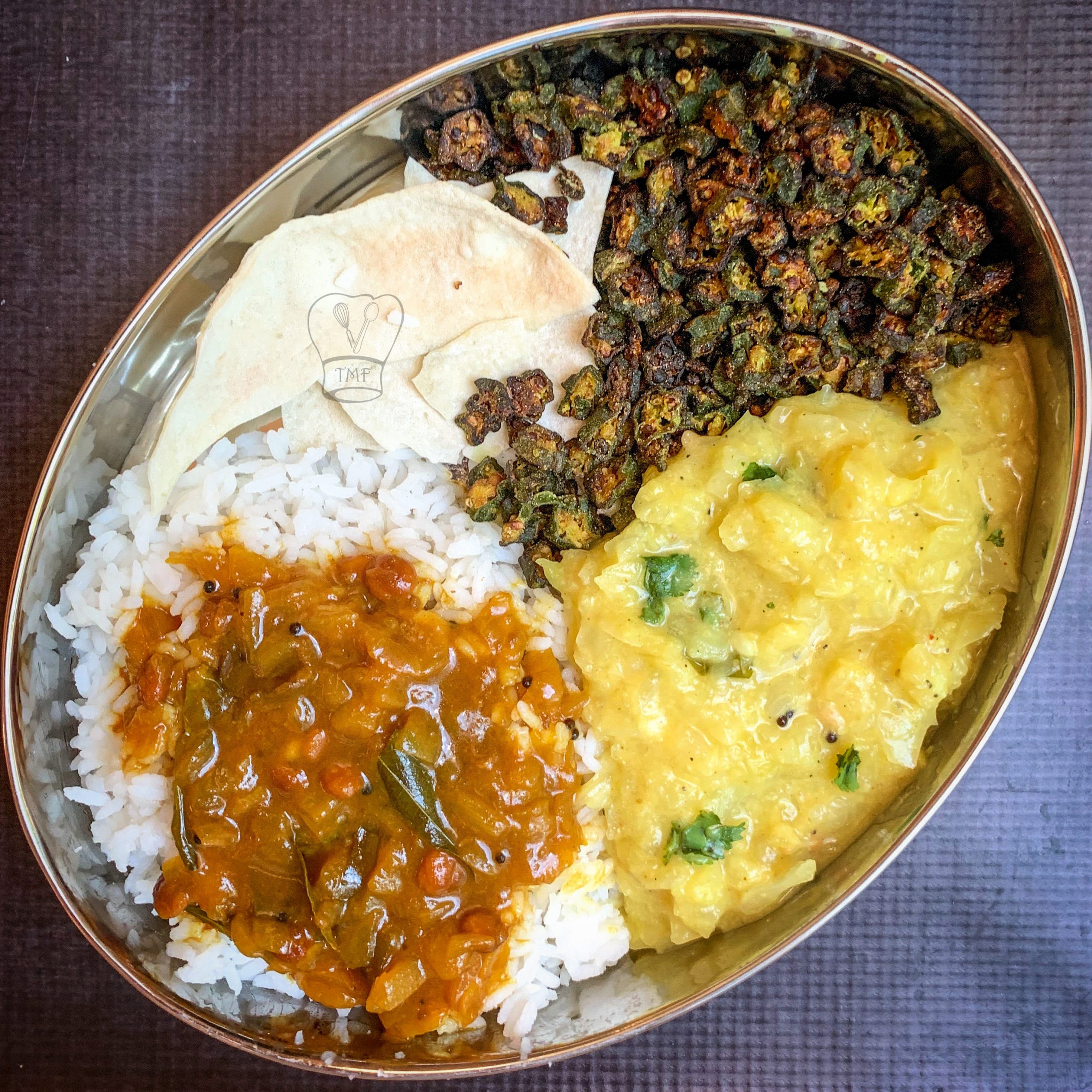 Tasty Vendakkai fry using microwave oven / baked. No goey vendakkai, Perfect textured okra fry.
My hubby loves ladies finger, even If I cook It daily he will be happy. For me more than cooking ladies finger pre work is the one which demands a lot of time - Washing and patting well with a dry cloth or dry in a paper towel for a longtime.
These days with my little one running around my legs I find it difficult to do the steps my mother usually does to avoid mushy ladies finger. As I mentioned in my Bhindi Masala, microwave helps me to skip those steps.
Vendakkai Mor Kuzhambu and vendakkai puli Kuzhambu are other tasty okra based recipes form TMF.
One day when I had microwaved ladies finger, I thought of giving a try with cooking the entire curry in microwave and it worked.
If I have time I will follow the regular method but for the quick version this microwave Vendakkai fry comes super handy.
Couple of other microwave cooking recipes in TMF
How to dry Curry leaves in microwave
microwave Snickerdoodle Mug Cake
| Microwave Palkova |Instant Therattipal | Milk Halwa | Paal Halwa
Biscuit Microwave CakeMicrowave Potato Chips
1-Minute Eggless Microwave Cookies
Ingredients
Chopped Ladies Finger - 2 cups

Sambar powder/ chilli powder – 1 tsp

I used Sambar powder

Coriander Powder - 1/2 tsp

Rice flour - 1/8 tsp

Asofetida - generous pinch

Curd - 1/2 tsp

Salt - to taste

Oil - 1/2 tbsp
Instructions
In a small bowl combine sambar powder, coriander powder, cumin powder, rice flour, asofetida and salt

Cut the washed ladies finger into small pieces and place them in a paper towel /regular towel and dry them

Add the okra and oil to a microwave safe plate; spread well

Microwave them for 3 minutes, take out and add curd; mix well

Microwave for another 3 - 4 minutes till the mushy texture changes

Add the spice powder mix and combine well

Microwave for 6 - 8 minutes or till the bhindi cooks well with spice powders flavors well incorporated. Serve it with rice/roti
Baked Version
Preheat the oven to 375 degree Fahrenheit 

Take a baking tray add parchment paper/aluminum foil

Add dry okra, oil and all the spice powders; mix well

Mix well and add curd; bake for another 12 minutesIf you want it crispy, bake further. Can broil for 1-2 minute for extra crispness
Notes
Cut the okra in same size for even baking
Add spice powder according to your choice
Ingredients:
Chopped Ladies Finger - 2 cups
Sambar powder/ chilli powder – 1/2 teaspoon ( I used Sambar powder)
Coriander Powder - 1/2 tsp
Rice flour - 1/4 tsp
Asofetida - generous pinch
Curd - 1/2 tsp
Salt - to taste
Oil - 1/2 tbsp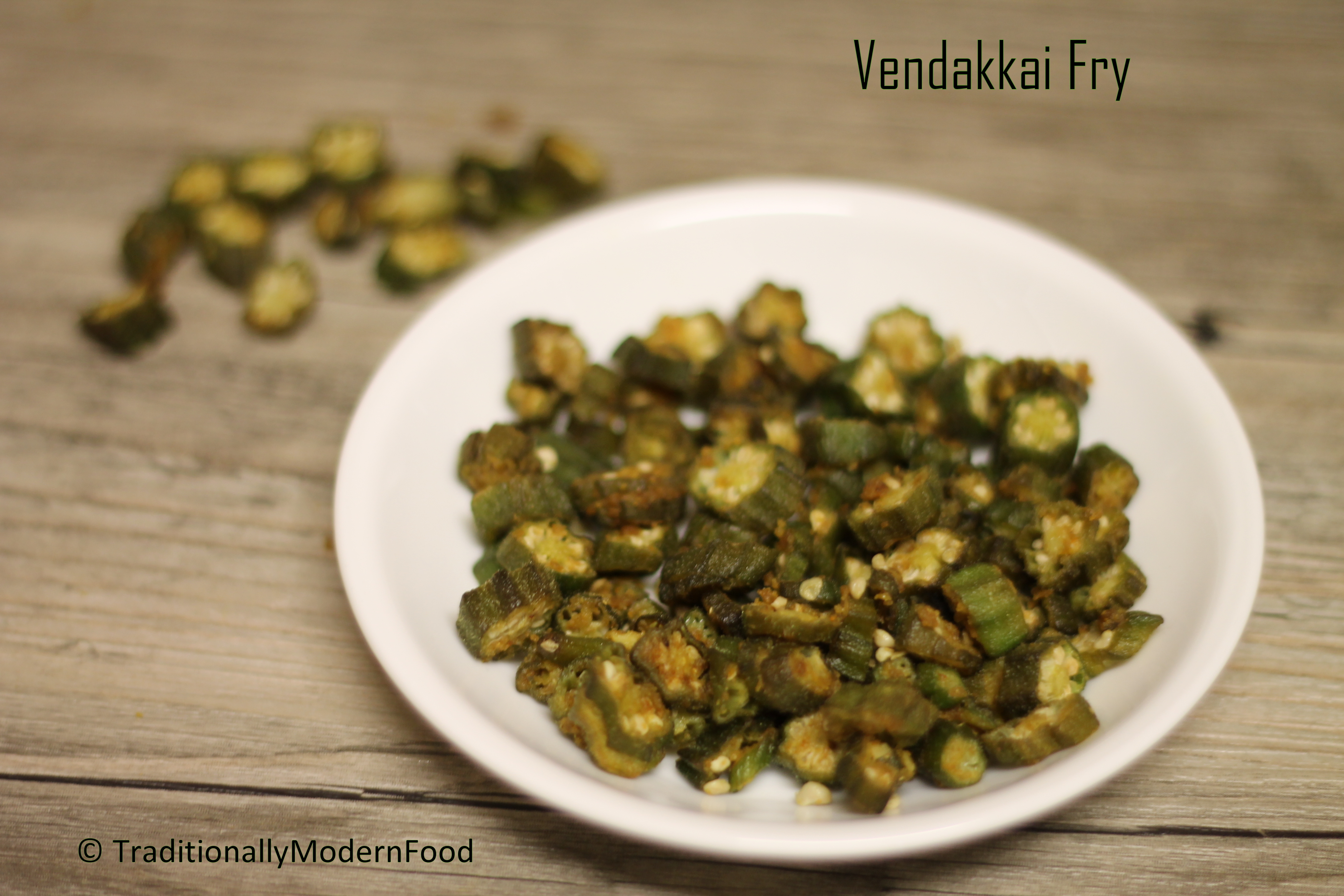 Method:
Microwave method:
In a small bowl combine sambar powder, coriander powder, cumin powder, rice flour, asofetida and salt
Cut the washed ladies finger into small pieces and place them in a paper towel /regular towel and dry them
Add the okra and oil to a microwave safe plate; spread well

Microwave them for 3 minutes, take out and add curd; mix well
Microwave for another 3 - 4 minutes till the mushy texture changes
Add the spice powder mix and combine well

Microwave for 6 - 8 minutes or till the bhindi cooks well with spice powders flavors well incorporated. Serve it with rice/roti
Baked version:

Preheat the oven to 375 degree Fahrenheit
Take a baking tray add parchment paper/aluminum foil
Add dry okra, oil and all the spice powders; mix well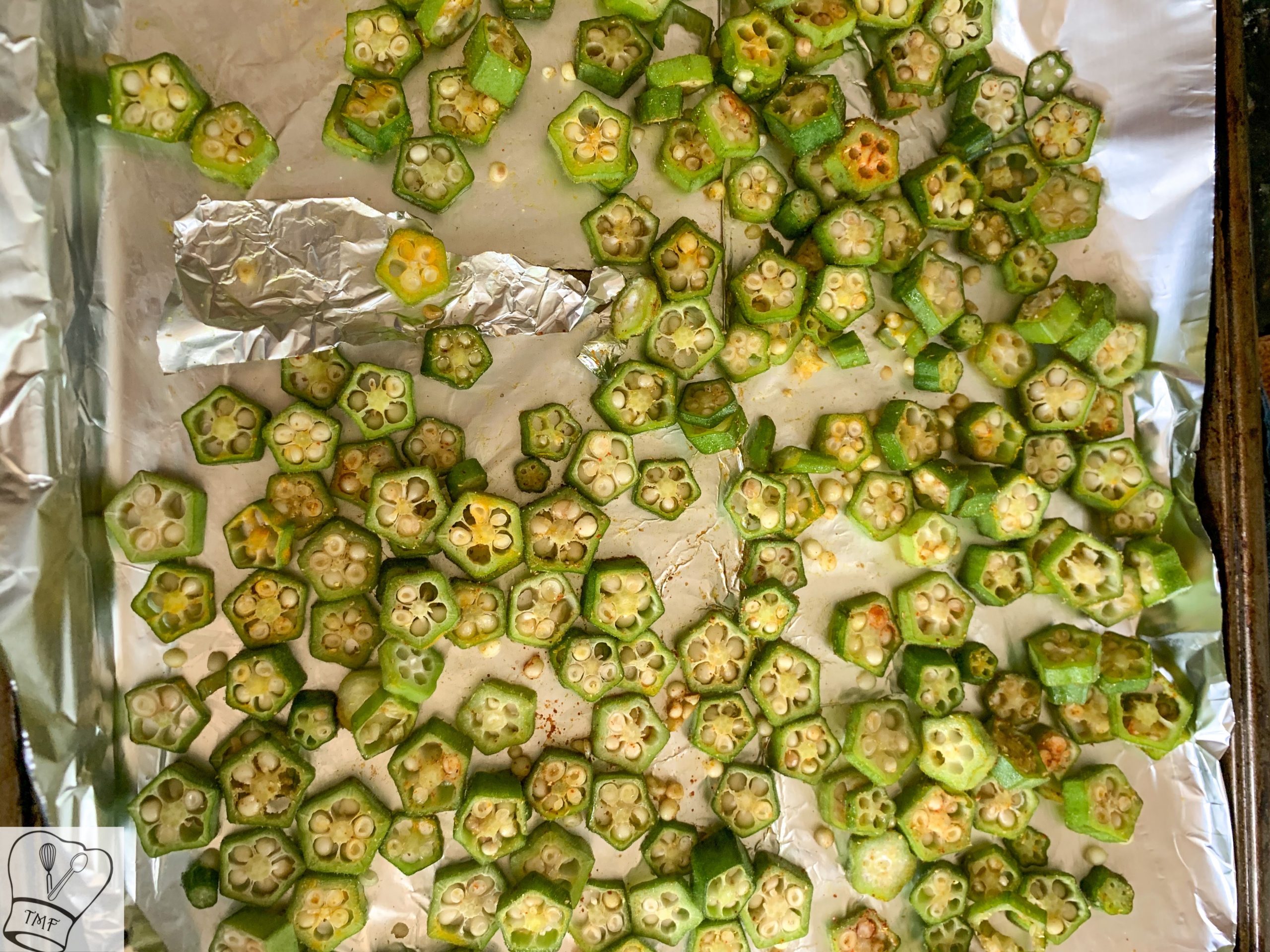 Bake for 15 minutes
Mix well and add curd; bake for another 12 - 15 minutes