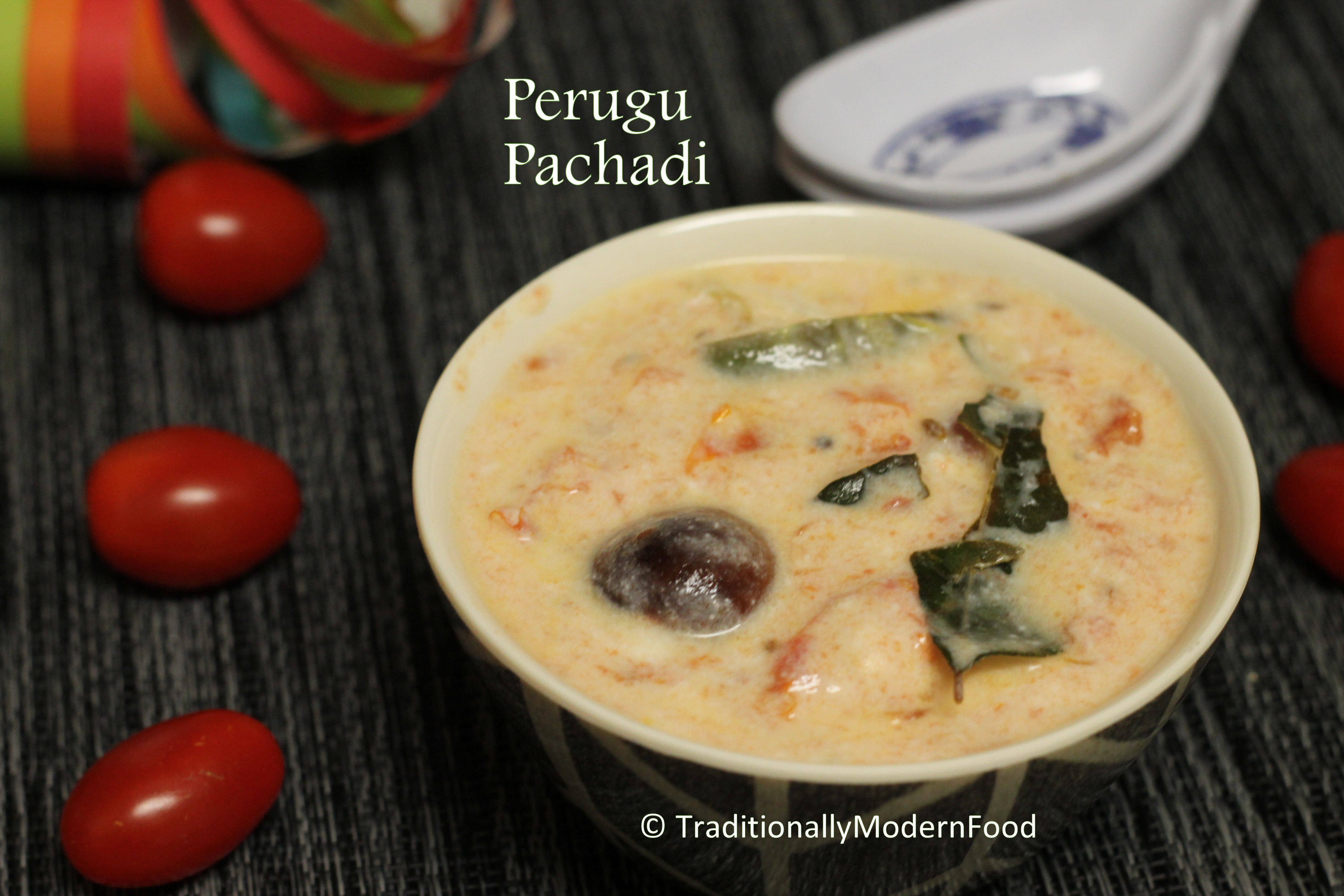 Perugu pachadi is a tasty yogurt based Andhra special dish. Any vegetable can be added for this pachadi. Perugu pachadi tastes yum as a side /or can even be mixed with rice.
I first heard about perugu pachadi from my friend, during our phone conversation. I asked what she cooked for lunch, and she said perugu pachadi, and as I was not familiar with that term I asked her what it is. She explained the preparation, and I told her its tomato raita and I know it. My friend told its different from raita, as sauted tomato gives different taste to it. When we met she cooked this pachadi, eggplant curry and pappu. Ever since that day I started cooking it regularly in home. My hubby calls it "Easy Mor Kuzhambu".
Recently my blog friend Aruna - Aaharam suggested me some other variations for Perugu pachadi with eggplant, coconut, ladies finger. I should try it soon.
If you feel like having Mor Kuzhambu this is one instant version. Perugu pachadi also tastes good as a side for biryani
Ingredients:
Tomatoes - 2, chopped
Curd - 1 cup + 1/3 cup, beaten well
Turmeric Powder - a pinch
salt - as needed
sugar - pinch
To Temper:
Mustard seeds - 1/4 teaspoon
Cumin seeds - 1/4 teaspoon
Curry leaves - few
Green chilli - 2, slit and de-seeded
Dry Red chilli - 1 , de-seeded and teared (optional)
Asofetida - pinch
Oil - 1 teaspoon
Method:
Add oil to the pan, when the oil becomes hot add the items under to temper and let mustard seeds splutter
Add the chopped tomatoes,salt and sugar; cook for 6 - 8 minutes till the tomatoes become slightly mushy and fully cooked. Switch off
Add the cooked tomato mixture to the beaten curd. Add salt; mix well and Serve with rice/roti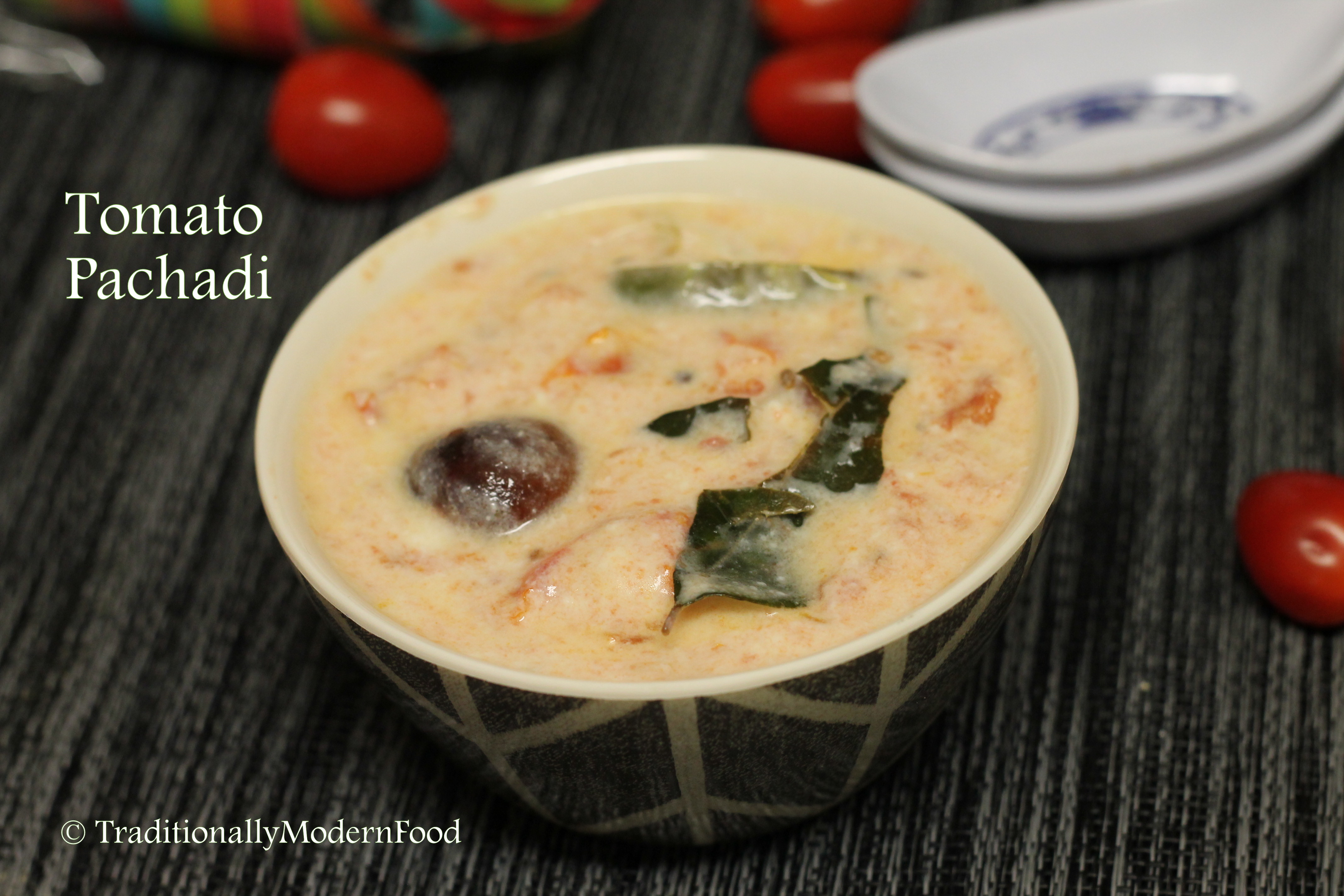 Ingredients
Tomatoes - 2

chopped

Curd - 1 cup + 1/3 cup

beaten well

Turmeric Powder - a pinch

salt - as needed

sugar - pinch

To Temper:

Mustard seeds - 1/4 teaspoon

Cumin seeds - 1/4 teaspoon

Curry leaves - few

Green chilli - 2

slit and de-seeded

Dry Red chilli - 1

de-seeded and teared (optional)

Asofetida - pinch

Oil - 1 teaspoon
Instructions
Add oil to the pan, when the oil becomes hot add the items under to temper and let mustard seeds splutter

Add the chopped tomatoes,salt and sugar; cook for 6 - 8 minutes till the tomatoes become slightly mushy and fully cooked. Switch off

Add the cooked tomato mixture to the beaten curd. Add salt; mix well and Serve with rice/rotis