Paal payasam | Rice Kheer | Milk Payasam | Best Paal payasam with step by step pictures and video. Check out
the paal payasam video recipe and If you like the video pls SUBSCRIBE to my channel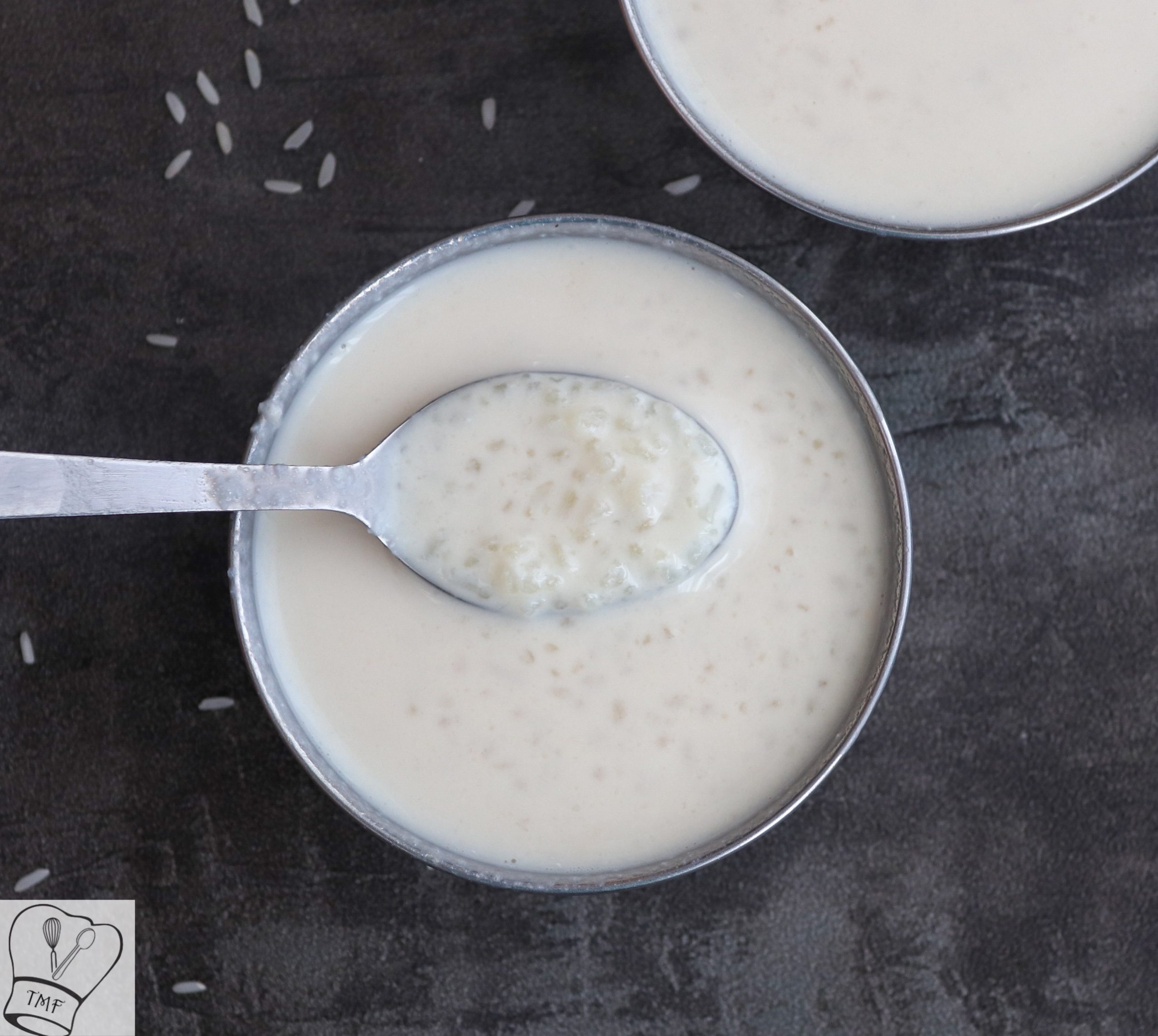 Rich and tasty Paal payasam prepared with Rice and milk. Usual milk payasam takes a long time to cook this delicious rice payasam is cooked with a shortcut but no compromise in taste. Whole fat milk, evaporated milk and condensed milk give yummy flavor to Rice Kheer. I start drooling whenever I think about the rice kheer my mom makes. One of my favorite desserts ever since childhood days. Rice kheer was my first choice for the special delicacy that I get on birthdays when I was a kid. More than me my sister loves Paal payasam. Whenever I cook milk Kheer these days I always wish I could send her a big cup. I have enjoyed milk kheer all through my life but when it comes to cooking it I took a step back after knowing the procedure. When we moved to the U.K. I wanted to cook paal payasam for Diwali, called my Amma for the recipe. It sounded lengthy for me so I ended up doing Semiya payasam. Every time I think about paal payasam the lengthy method scares me.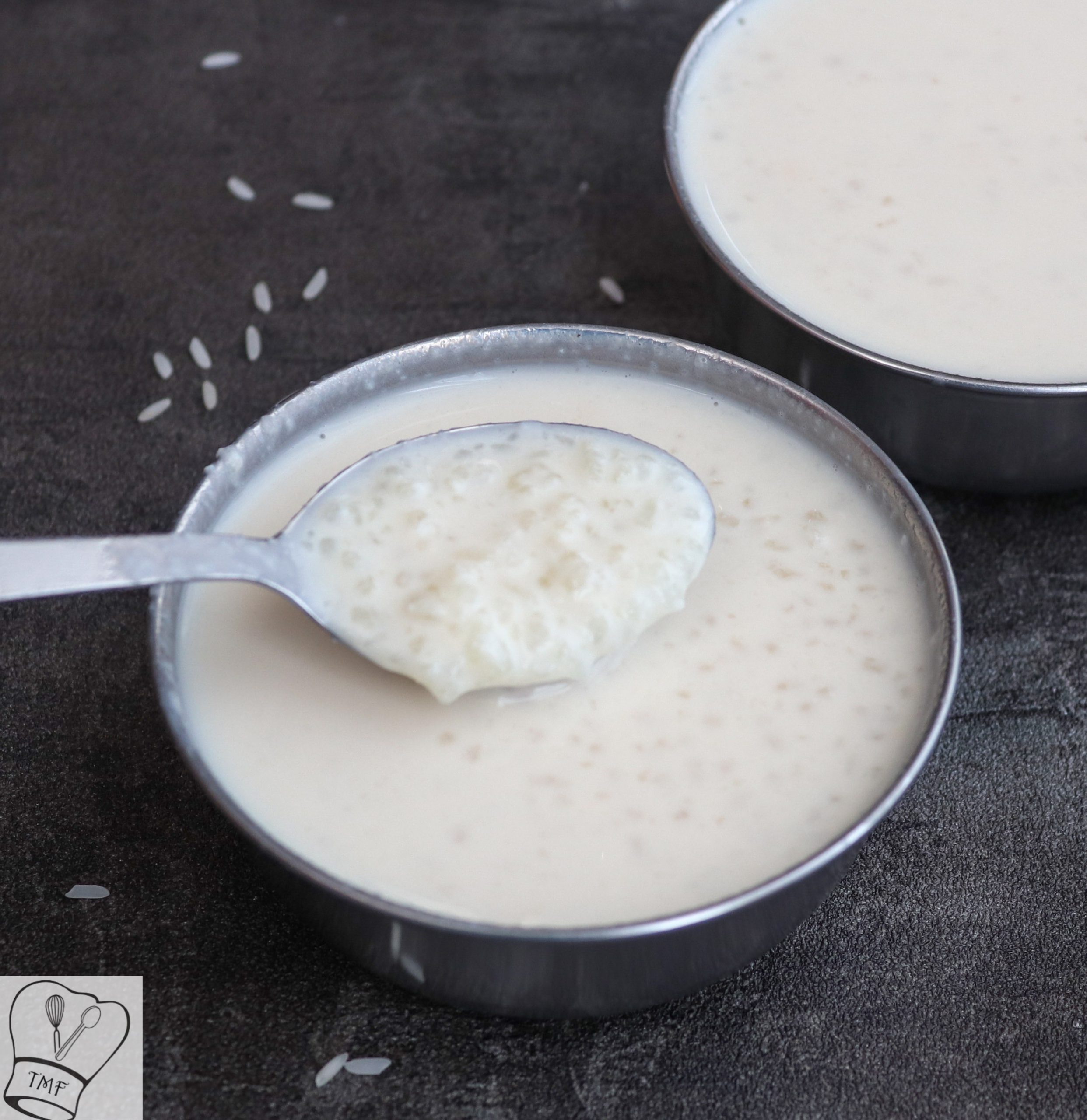 My recent addiction for pressure cooker made me give an attempt with a pressure cooker. I first tried cooking rice payasam in cooker but somehow I felt something was missing. I didn't get the Milk Kheer color. Usually milk is cooked hours together and the color is easily achieved. I was looking for some alternative way for quick paal payasam. I started using evaporated milk a lot in my cooking. While making gravy instead of heavy cream, I add evaporated milk. After using evaporated milk for peas gravy I thought why not use it for payasam. Since we are using evaporated milk and condensed milk you can also call it semi-homemade payasam😊 It worked like a magic. Tres leches cakes taste great with three milk, this is Indian rich tasty take with whole fat milk, condensed milk, and evaporated milk. Sometimes pictures don't justify a dish, I have proved it with my payasam. Payasam tastes super delicious I couldn't succeed to show it with my clicks. Try this rich payasam. Paal payasam occupies a special role in Tamil Brahmin weddings and Kerala sadhya.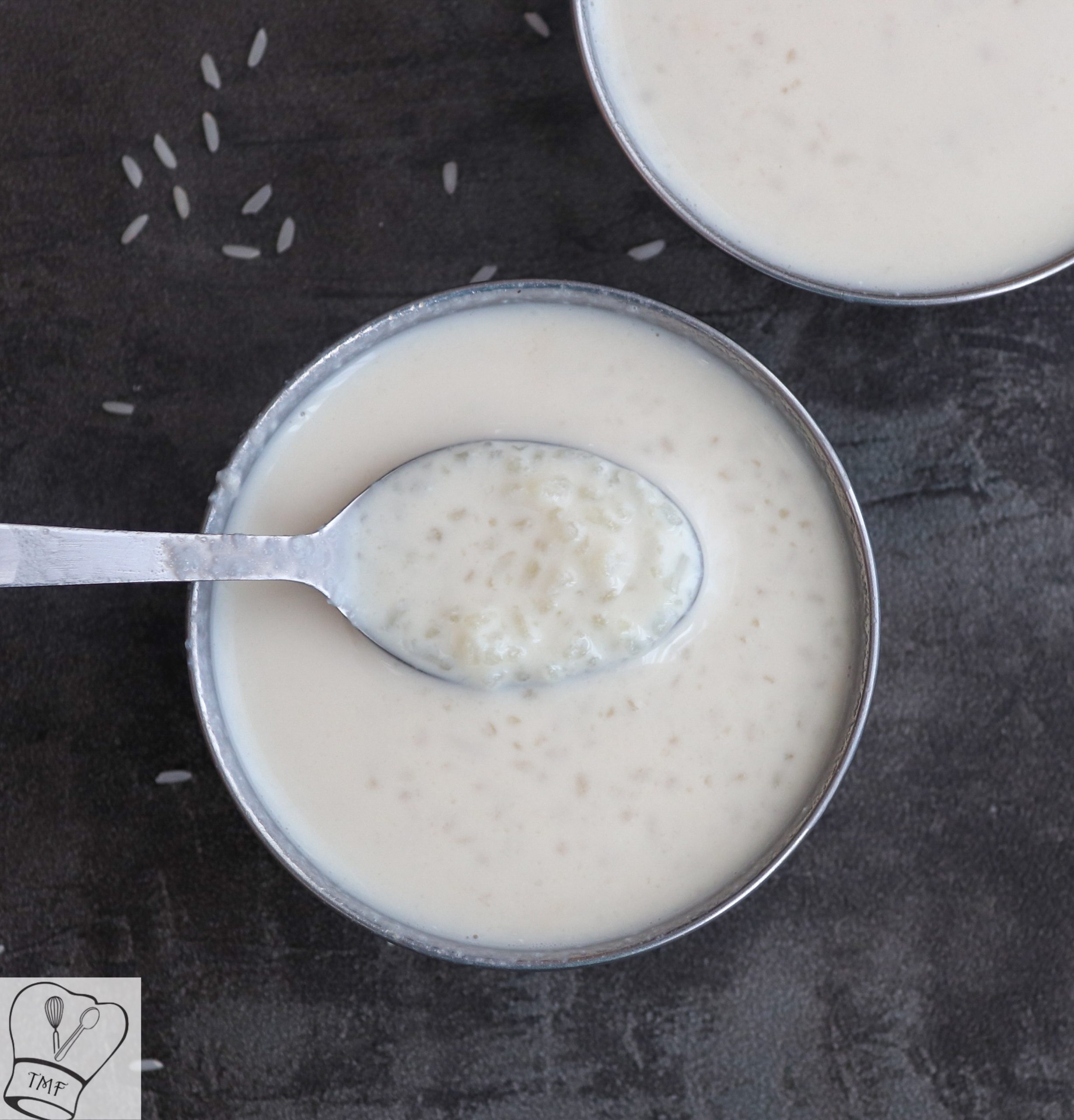 See more Payasam recipes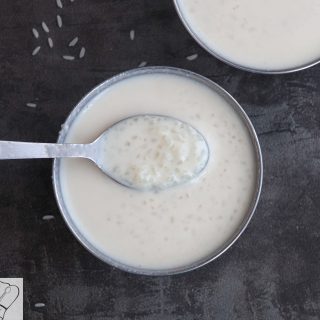 Paal payasam | Rice Kheer | Milk Kheer
Usual milk payasam takes long time to cook this delicious rice payasam can be prepared easily but no compromise in taste. Whole fat milk, evaporated milk and condensed milk gives yummy flavour to Rice Kheer.
Print
Pin
Comment
Ingredients
Raw Rice - 1/4 cup

Whole Milk – 4 + 1/2 cup

Sugar - 1/2 cup + 2tbsp

adjust according to your sweetness

Condensed Milk - 3 tbsp

Evaporated milk - 1 can

Ghee - 1 tsp

Salt - pinch
Instructions
Wash rice well and drain the water

Add ghee/butter to the pan, sauté rice, and in medium flame for a min. Let the rice turns dry, No need to cook till it changes colors.  Let it cool down

In a mixer pulse the rice 2 or 3 times to make  a coarse mixture  (just break the rice)

In a cooker, separator add the rice, 1 cup of milk. Close with the lid and pressure cook and cook for 3 - 4 whistles

Once the pressure is realized check if the rice is done

Add the remaining boiled milk to the cooked rice and mix well. Make sure the mixture is lump-free

Turn on the stove and cook for 20 minutes in medium heat; stirring in between

Add evaporated milk and mix well. Cook for 5 minutes

Add condensed milk and continue cooking for another 10 minutes

Add sugar and cook for 3 minutes

Finally, add salt and mix well; switch off. If desired garnish with roasted Cashew/roasted almonds/ pistachio and serve warm or cold
Video
Notes
You can use Basmati Rice instead of Raw Rice
Saffron can be used for extra flavor
Condensed milk makes Milk Kheer thicker over time so adjust the consistency accordingly
Paal payasam can be cooked directly in the pan but it takes a longer time
Paal payasam can also be cooked in the instant pot. Saute the rice in saute mode and cook milk and rice for 18 minutes at a high temperature. continue the remaining process in saute mode
Heavy cream can be added for richness
Adjust the milk according to the consistency you desire
Pulsing the rice gives a nice texture to the payasam. Avoid making the rice into powder 
Cardamom powder can be added for extra flavor
If desired add nuts of your choice for extra flavor
Depending on the rice, milk quantity may vary slightly. If you think Payasam is turning thick add 1/2 - 1 cup milk extra.
Ingredients:
Raw Rice - 1/4 cup Whole Milk – 4 + 1/2 cup Sugar - 1/2 cup + 2tbsp (adjust according to your sweetness) Condensed Milk - 3 tbsp Evaporated milk - 1 can Ghee - 1 tsp Salt - pinch
How to make Paal Payasam with step by step pictures
:
Wash rice well and drain the water
Add ghee/butter to the pan, sauté rice, and in medium flame for a min. Let the rice turns dry, No need to cook till it changes colors. Let it cool down
In a mixer pulse the rice 2 or 3 times to make a coarse mixture (just break the rice)
In a cooker, separator add the rice, 1 cup of milk. Close with the lid and pressure cook and cook for 3 - 4 whistles

Once the pressure is realized check if the rice is done
Add the remaining boiled milk to the cooked rice and mix well. Make sure the mixture is lump-free
Turn on the stove and cook for 20 minutes in medium heat; stirring in between
Add evaporated milk and mix well. Cook for 5 minutes
Add condensed milk and continue cooking for another 10 minutes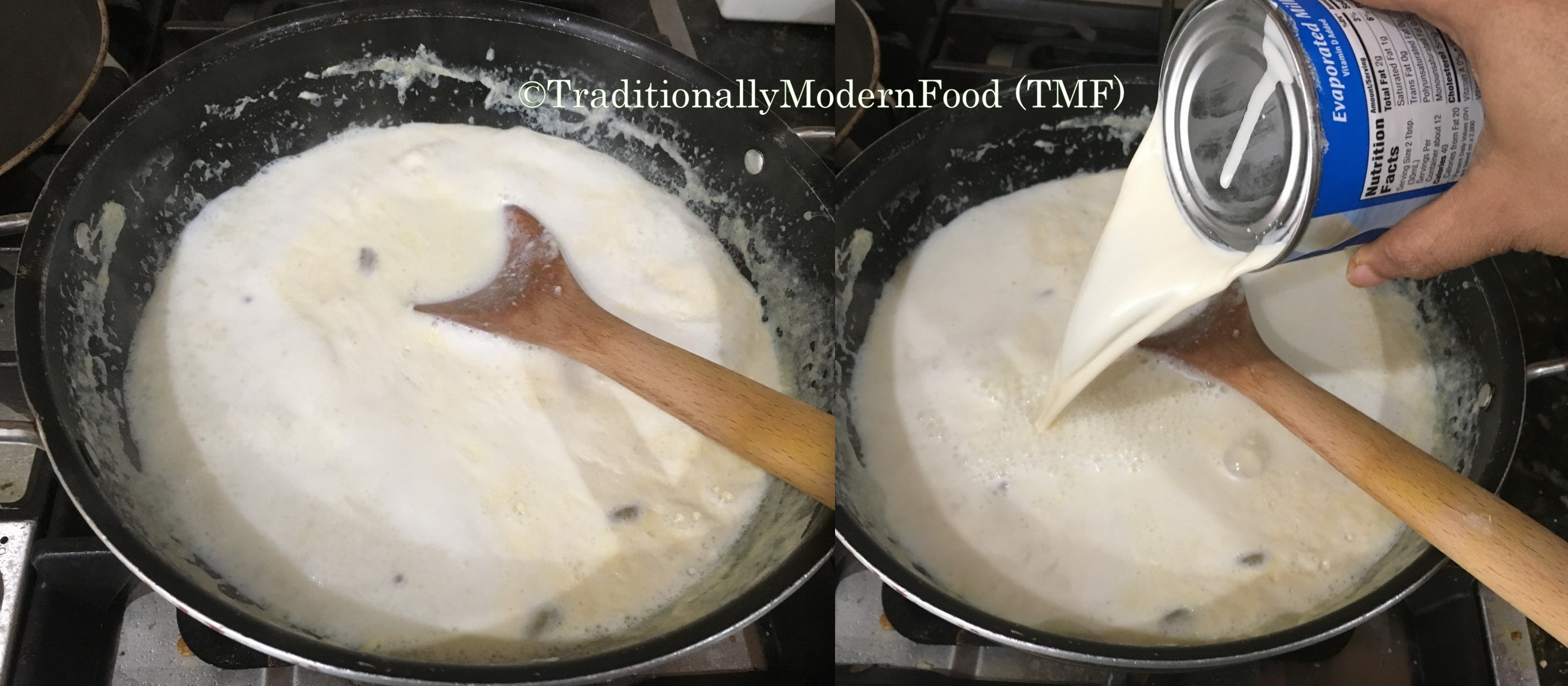 Add sugar and cook for 3 minutes
Finally, add salt and mix well; switch off. If desired garnish with roasted Cashew/roasted almonds/ pistachio and serve warm or cold