Rasakalan | Rasakaalan | onam sadya | guruvayur Rasakalan | Palakkad special Rasa kalan temple style | coconut palakkad kuzhambu | thenga Kerala dish | temple style rasakalan with step-by-step pictures and video recipe. Check out the Rasakalan recipe and if you like the video pls SUBSCRIBE to my channel.
Rasakalan
Rasakalan is a delectable South Indian curry that hails from the state of Kerala. It is a traditional dish that holds a special place in Kerala's rich culinary heritage. Rasakalan is a unique combination of yogurt, coconut, and assorted vegetables, cooked together to create a creamy and flavorsome curry.
MOR KUZHAMBU RECIPE
I love curd-based recipes and have posted many yogurt-based recipes in TMF. When it comes to Mor kuzhambu variety, I usually prepare a version with ground coconut-like Vendakkai mor kuzhambu, mambazha mor kuzhambu, paruppu Urundai Kuzhambu, thenga aracha Kuzhambu. instant mor Kuzhambu without coconut.
Why the name "rasa kalan"
The word "rasakalan" can be broken down into two parts: "rasa" means juice or essence, and "kalan" refers to a curry made with yogurt and coconut
:https://youtube.com/playlist?list=PL3zYDDQHDMStAA4y3sISuQIYxaDBHtHbx
Vegetable for temple style rasakaalan
Rasakalan traditionally incorporates a variety of vegetables, typically chosen for their flavors, textures, and ability to complement the creamy yogurt and coconut gravy. I have used an ash gourd. You can also use yellow pumpkin, raw plantain, carrot drumstick, yam, etc.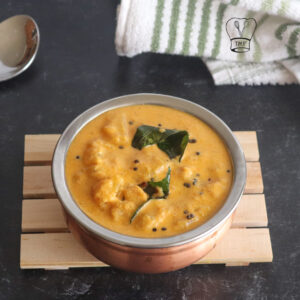 Guruvayur Rasa kalan
guruvayur temple-style rasakalan is a variation of the traditional Rasakalan curry that is specifically associated with Guruvayur, a town in the Thrissur district of Kerala, India. Guruvayur is famous for its ancient Krishna temple, and this unique version of Rasakalan is often served as an offering or prasad to Lord Krishna during religious ceremonies and festivals.
WILL MOR KULAMBU CURDLE IF I BOIL?
Since we grind the curd, it won't curdle. If add curd directly, it might curdle.
WHAT TASTES BEST WITH MORU CURRY?
Yes, Mor kachiyathu tastes best with rasam varieties, potato fry /seppankizhangu fry/ Paruppu usili is our family favorite combo.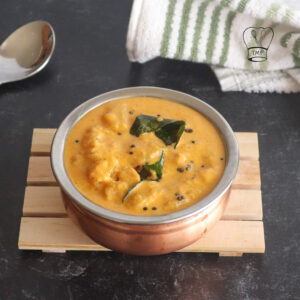 Ingredients:
250 grams of white pumpkin
1 cup Thin tamarind water
1/2 teaspoon Turmeric Powder
Requires salt
To grind
1/2 cup Thick Curd
1/8 teaspoon rice
1/2 teaspoon Fenugreek seeds
1/4 teaspoon pepper
4 Dried Red Chilli
1 green chilli
1/4 teaspoon cumin seeds
75 grams Coconut
1/4 teaspoon coconut oil
To temper
1 tablespoon Coconut oil
1/2 teaspoon Mustard Seeds
1/8 teaspoon Fenugreek seeds
Curry Leaves few
how to make rasakalan with step-by-step pictures
First, extract thin tamarind water and keep ready
Add coconut oil and roast the rice, fenugreek seeds, pepper, and red chilies till it becomes golden brown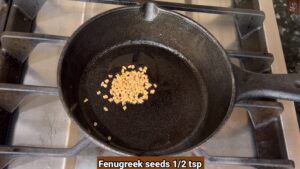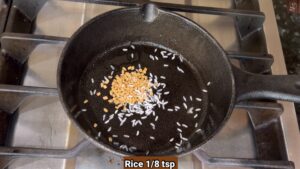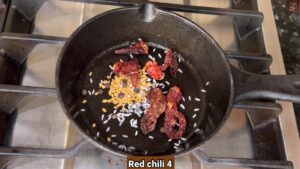 Furthermore, add cumin seeds; mix well and turn off the stove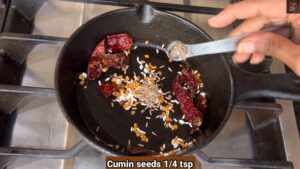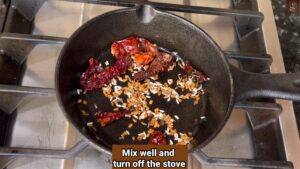 it comes to room temperature, adds coconut and grind well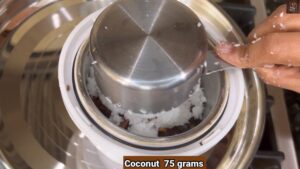 Furthermore, add curd and grind again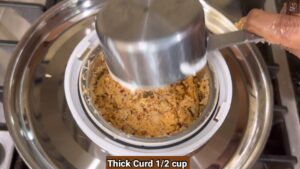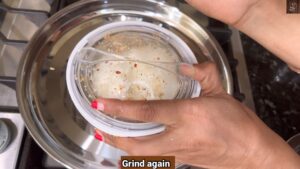 Add green chilli and grind again; keep aside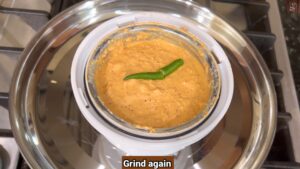 Boil tamarind water, turmeric powder, and the required salt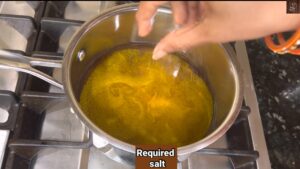 Furthermore, add pumpkin; cover and cook for 10 minutes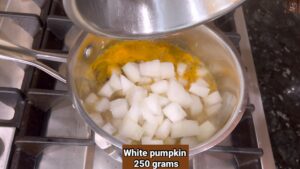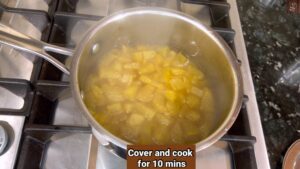 Add ground mixture, water, and jaggery; mix well and boil for 4 minutes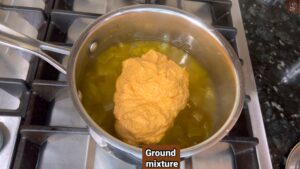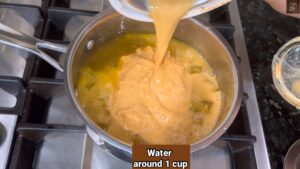 In a tadka pan, add coconut oil and heat
Add mustard seeds, fenugreek seeds, and curry leaves; splutter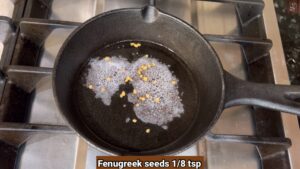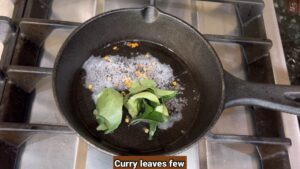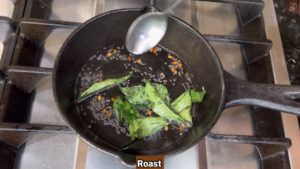 Transfer to the kuzhambu; mix well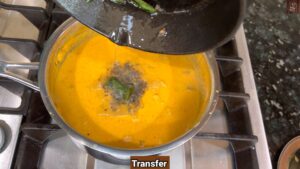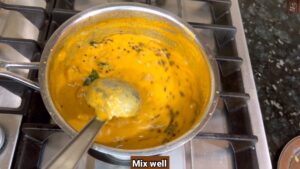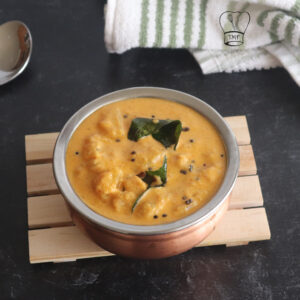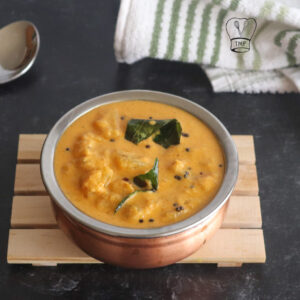 Ingredients
250

grams

of white pumpkin

1

cup

Thin tamarind water

1/2

teaspoon

Turmeric Powder

Requires salt
To grind
1/2

cup

Thick Curd

1/8

teaspoon

rice

1/2

teaspoon

Fenugreek seeds

1/4

teaspoon

pepper

4

Dried Red Chilli

1

green chilli

1/4

teaspoon

cumin seeds

75

grams

Coconut

1/4

teaspoon

coconut oil
To temper
1

tablespoon

Coconut oil

1/2

teaspoon

Mustard Seeds

1/8

teaspoon

Fenugreek seeds

Curry Leaves few
Instructions
First, extract thin tamarind water and keep ready

Add coconut oil and roast the rice, fenugreek seeds, pepper, and red chilies till it becomes golden brown

Furthermore, add cumin seeds; mix well and turn off the stove

it comes to room temperature, adds coconut and grind well

Furthermore, add curd and grind again

Add green chilli and grind again; keep aside

Boil tamarind water, turmeric powder, and the required salt

Furthermore, add pumpkin; cover and cook for 10 minutes

Add ground mixture, water, and jaggery; mix well and boil for 4 minutes

In a tadka pan, add coconut oil and heat

Add mustard seeds, fenugreek seeds, and curry leaves; splutter

Transfer to the kuzhambu; mix well
Video