Sabudana Khichdi | kichadi | Sabudana Khichdi recipe | how yo make perfect non-sticky Sabudana Khichdi | Sabudane ki Khichdi | sago Khichdi | sabakki Khichdi javvarisi upma | faraal fasting recipe| sabudana upma | best Sabudana Khichdi | vrat food | upas special | sago Khichdi | tapioca pearl pilaf |authentic sabudana khichdi for fasting | authentic Gujarati style | sabudanyachi khichdi | vegan Sabudana | vrat ki sabudana Khichdi | Navaratri special recipe| easy vegan sabudana batata khichdi | non-sticky sabudana Khichdi | tasty fluffy sabudana Khichdi | Indian street food |healthy sabudana khichdi | sago pearl pilaf | nonsticky sabudana khichdi | Maharashtrian Sabudana Khichdi | Sabudane ki Khichdi | sago Khichdi | sabakki Khichdi | javvarisi recipe | Sabudana khichri | Sabudanyachi Khichadi – Popular Fasting Recipe from Maharashtra step-by-step pictures, and video recipes. Check out the Sabudana Khichdi recipe and if you like the video pls SUBSCRIBE to my channel.
Sabudana Khichdi Recipe is one of the most popular fasting recipes in India. Easy to make tasty Sago Khichdi is perfect for breakfast/ evening snacks as well. Maharashtrian Style Sabudanyachi Khichadi recipe with lots of peanuts. A foolproof recipe with detailed tips and tricks to make soft, non-sticky, and delicious sabudana khichdi
Sabudana Khichdi - Indian street food
Sago khichdi is a popular item from north Indian tiffin varieties/popular street food. It is widely prepared in Maharashtra, Madhya Pradesh, Indore, Gujarat, and Rajasthan. The South Indian version of Javvarisi upma totally differs in preparation. The Sago khichdi I am sharing is inspired by Maharashtrian Sago khichdi. It can be prepared with minimal ingredients and super easy to make. Right from soaking Tapoico pearl this recipe I share covers the complete tips and tricks to get Non-Sticky Sabudanyachi Khichadi
Vrat Sago Khichdi
Tapioca Pearls is called Javvarisi /Maravalli Kizhangu in Tamil, Kappa in Kerala, sabudana/ sago in Hindi. It is a vegan, gluten-free ingredient. High in carbs makes it a perfect fasting-friendly recipe. Combined with potatoes and groundnuts makes it filling and keeps you energized throughout the day
Why should I wash the Tapico in a colander?
For Non-Sticky Sago Khichdi, it is very important to wash them well 3-4 times in colander as it helps to drain the starch water well. Always wash till the water turns clear as it helps for nonstick Sago khichdi.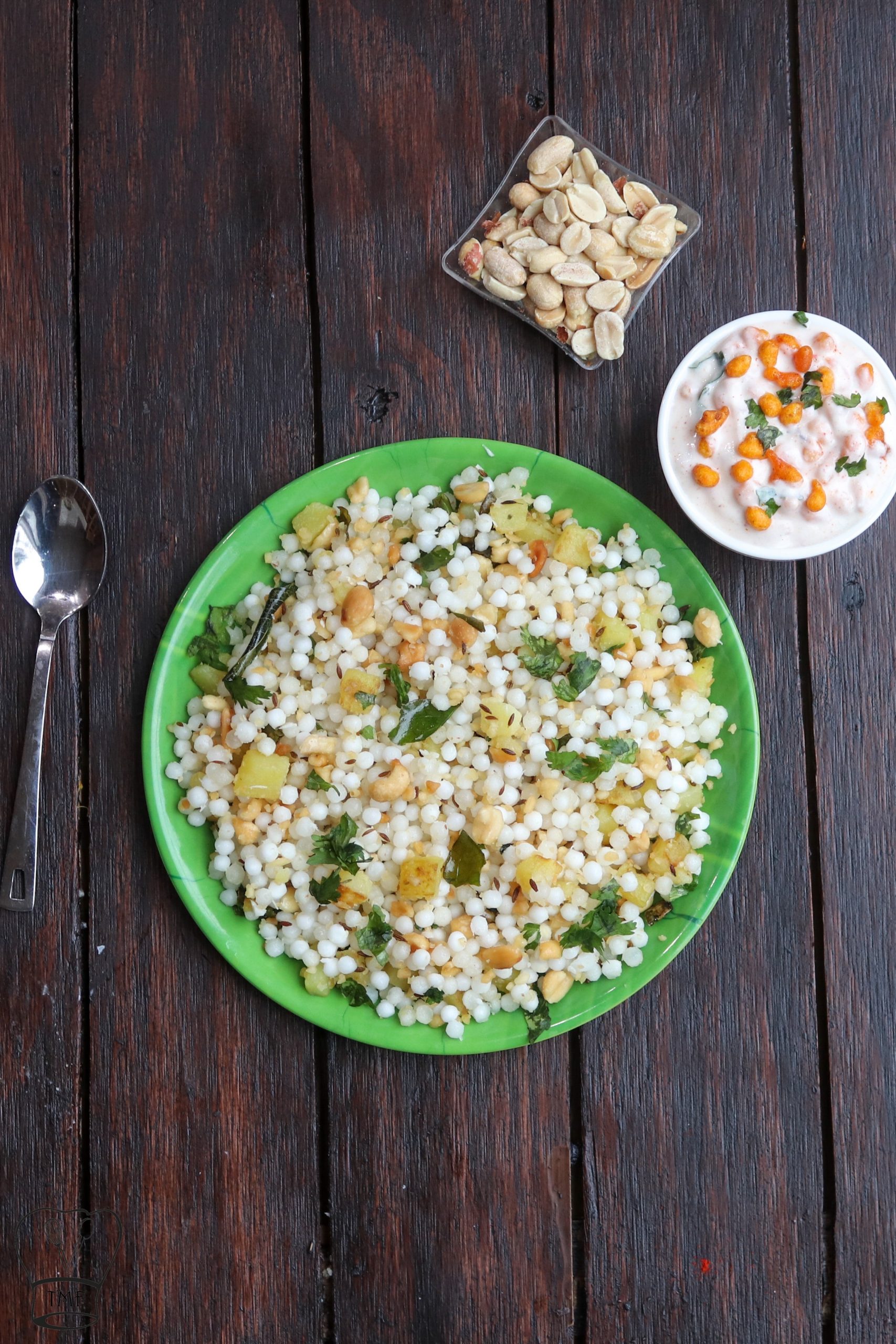 How long should I soak Javvarisi?
I generally soak sabudana with the same amount of water. After the sabudana is well soaked I drain the excess water and prepare Khichdi. Depending on your sabudana water might slightly vary always make sure the water level is half-inch above the sabudana. Always soak tapioca for at least 6 hours. If you are planning Khichdi for breakfast, soak overnight for fluffy pearls.
How do you know the sabudana has soaked well
?
Well-soaked Tapico pearl looks soft. If you press the sago pearl between your thumb and index finger, it should be soft and you could be able to press the pearl.
What if I forgot to soak sabudana?
If you are running late soak Javvarisi in hot water till they turn soft. If the sago didn't turn soft and water turned cold. drain and add hot water one more time till they turn soft. Best nonsticky soft Sago khichdi requires a minimum of 6 hours of soaking in cold water but hot water soaking is a great alternative for last-minute planning.

Can I skip microwaving the potatoes?
Yes, you can roast potatoes directly on the pan but faster cooking and make it toddler friendly I generally prefer to cook potatoes fork tender first then prepare khichdi. Always make sure you drain the water well for nonstick khichdi.
Should I coarse pulse roasted peanut?
It is optional but it gives nice flavor and texture to the Sabudana Khichri. Never ground the peanuts as it might turn into a paste. Always pulse the roasted peanuts
Can I skip coconut?
Yes coconut is optional but it adds a nice flavor to the Sabudana khichdi
What is the best combo for sabudana khichdi?
Sago khichdi tastes yum even without any side dish. In our home we like pairing sabudana khichdi with boondi raita or masala raita.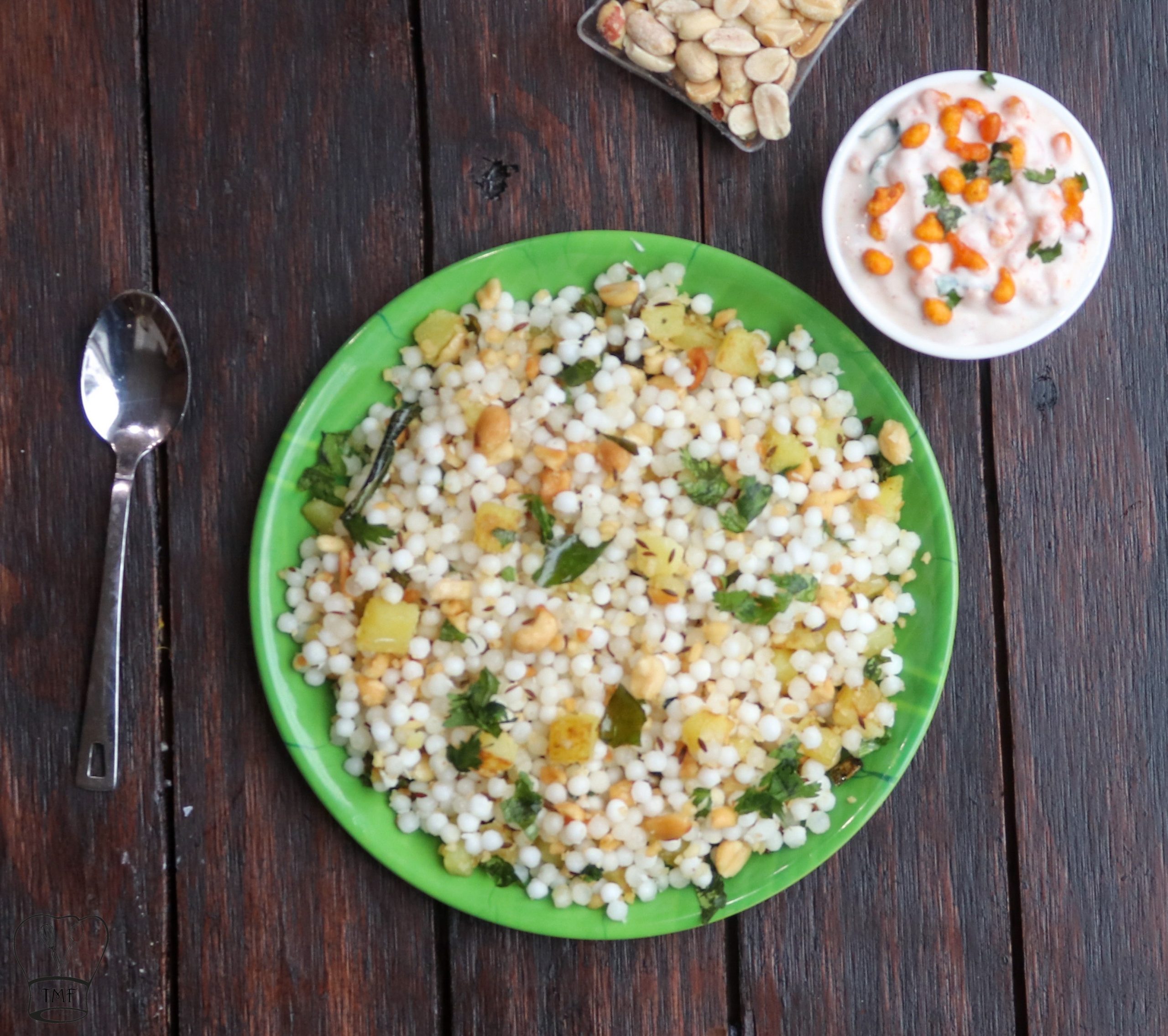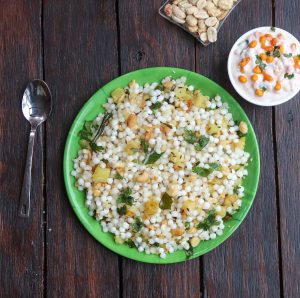 Ingredients
1

+ 1/2 cup sabudana

3/4

cup

roasted peanuts

peeled and diced

1

Potato

1

teaspoon

sugar

Salt

1

+ 1/2 cup Water
To temper:
1

tablespoon

peanut oil

3

green chilli

Few Curry leaves

1

teaspoon

cumin seeds
To garnish:
Few coriander leaves

2

tablespoon

coconut
Instructions
Place the sabudana in a colander and wash the sabudana 3 to 4 times till the water changes clear (without any starch)

Transfer the sabudana to a wide container and add 1 + 1/2 cup of cold water, close the lid and keep it undisturbed for at least 6 hours

After 6 hours press the sabudana and make sure it is well soaked (soft)

Transfer the sabudana to a colander and drain the water completely

Place the diced potatoes in a microwave-safe bowl and add enough water to immerse and sprinkle a little salt

Microwave for 5 minutes or till the potatoes are fork-tender

Strain the potatoes in a separate colander and run tap water

Let potatoes remain in the colander till all the water is completely drained

Pulse the peanuts

In a wide pan add peanut oil

When oil is hot, add green Chilli, curry leaves, and cumin seeds; let them splutter

Add potatoes and little salt and cook for 5 minutes or till the potatoes starts turning slightly brown

Lower the flame and add sabudana, salt, sugar, and peanut; mix gently

Turn down the flame to the lowest setting and cover the lid and cook for 5 minutes

Avoid sauteeing frequently

Turn off the stove and sprinkle coconut and coriander leaves, give a good mix

Squeeze lemon juice before serving
Notes
Always wash the sabudana well till the water turns clear (starch-free)
Soak the sabudana well for at least 6 hours till they turn soft press
If you forgot to soak, you can soak in hot water for few hours but best sabudana khichdi is with cold water soaking
I have pulsed roasted peanuts but it is optional
Preferably add lemon juice before serving
Always cook khichdi in low flame and avoid sauteeing frequently
Ingredients:
1 + 1/2 cup sabudana
3/4 cup roasted peanuts, peeled and diced
1 Potato
1 teaspoon sugar
Salt
1 + 1/2 cup Water
To temper:
1 tablespoon peanut oil
3 green chilli
Few Curry leaves
1 teaspoon cumin seeds
To garnish:
Few coriander leaves
2 tablespoon coconut
Before serving:
Lemon juice as needed
How to make Sabudana kichadi with step by step pictures
Place the sabudana in a colander and wash the sabudana 3 to 4 times till the water changes clear (without any starch)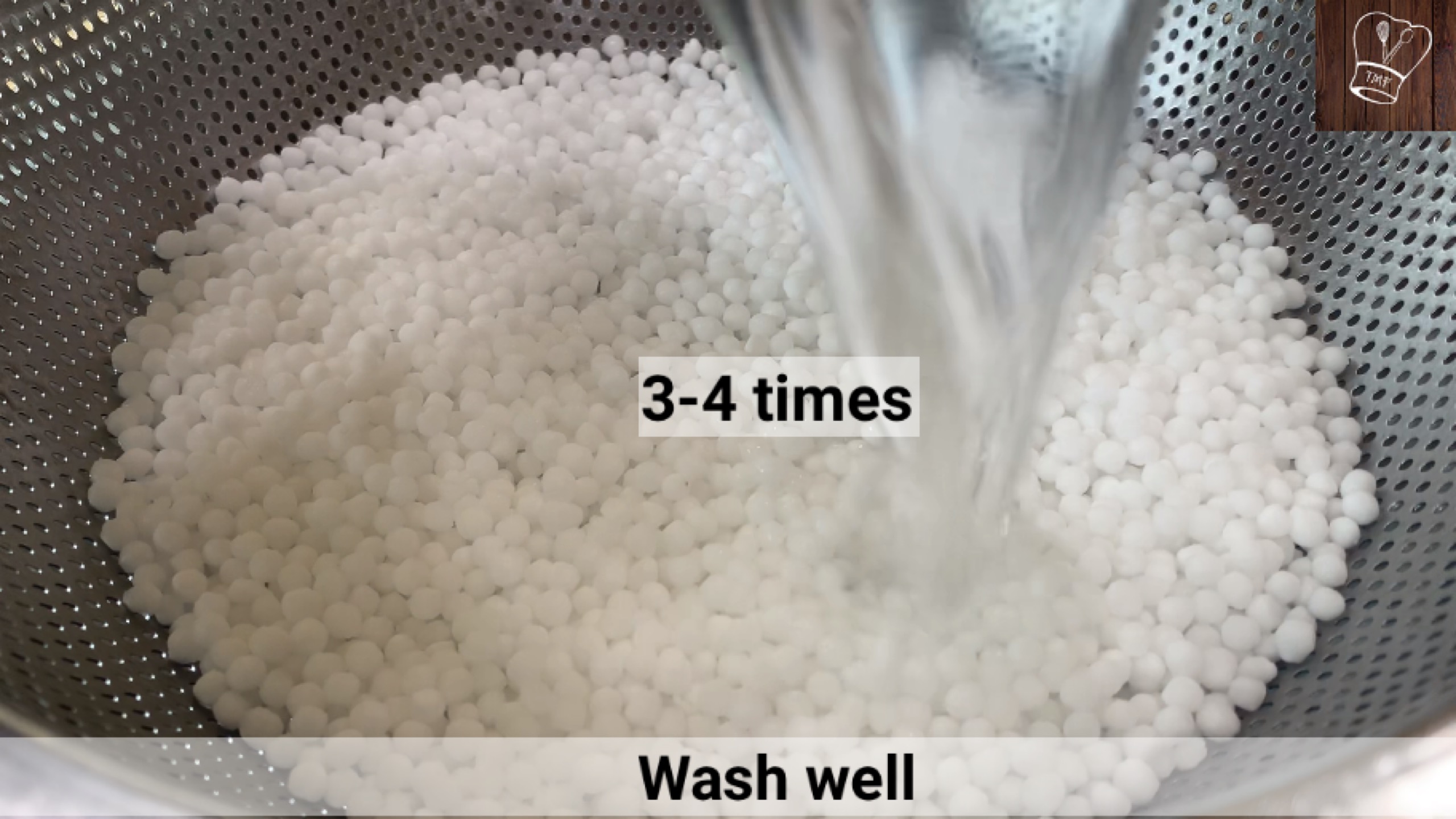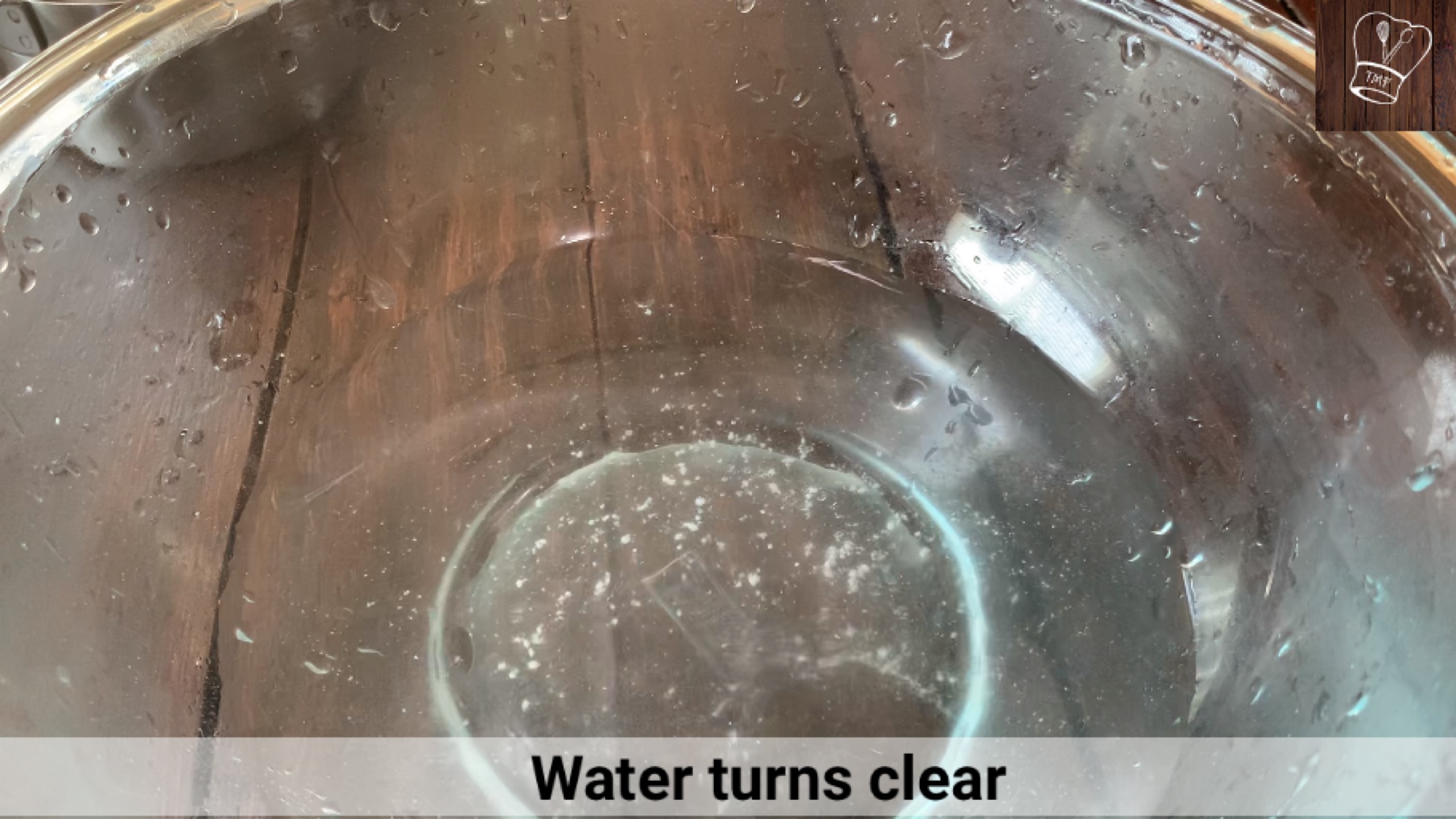 Transfer

the sabudana to a wide container and add 1 + 1/2 cup of cold water, close the lid and keep it undisturbed for at least 6 hours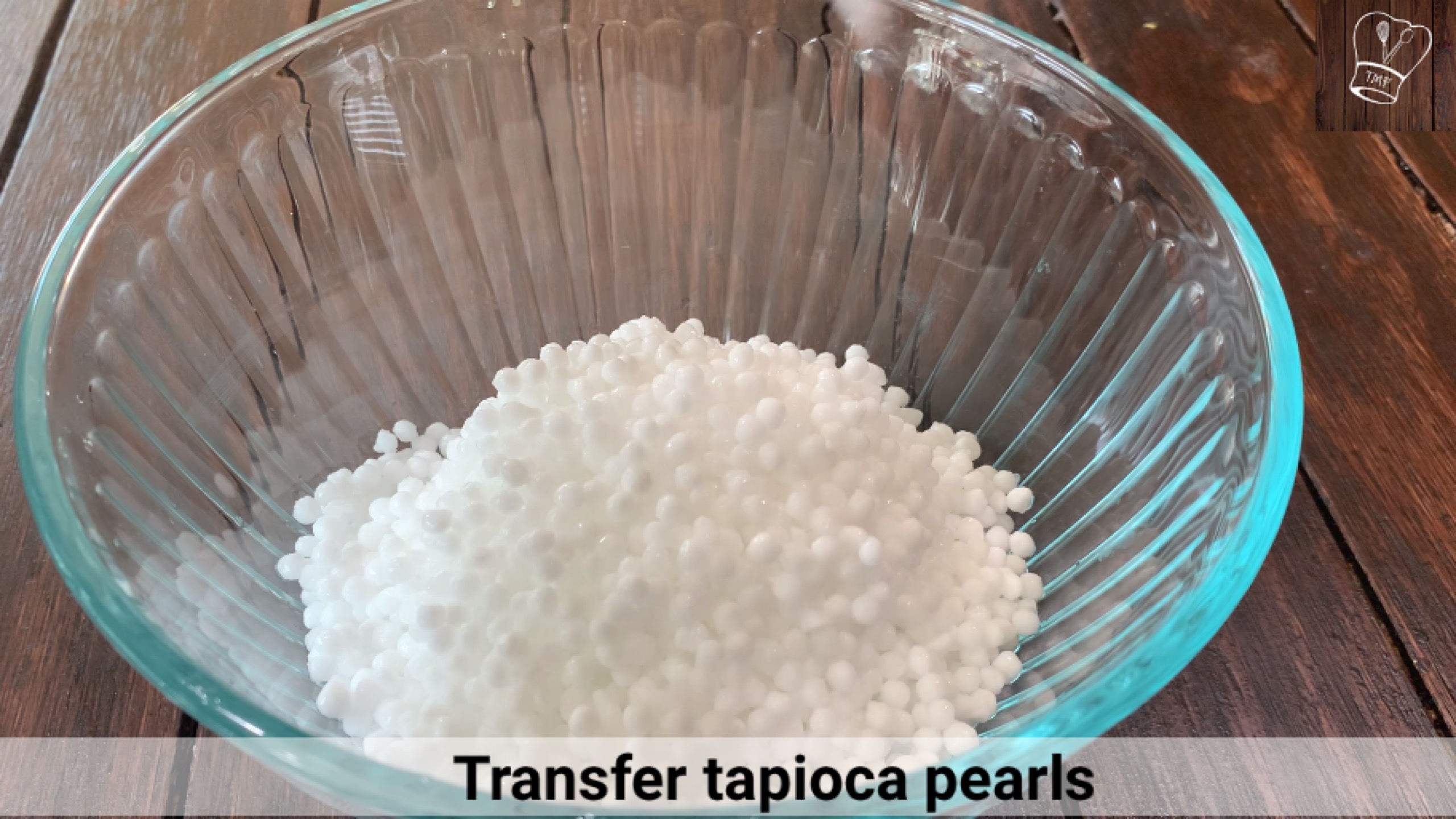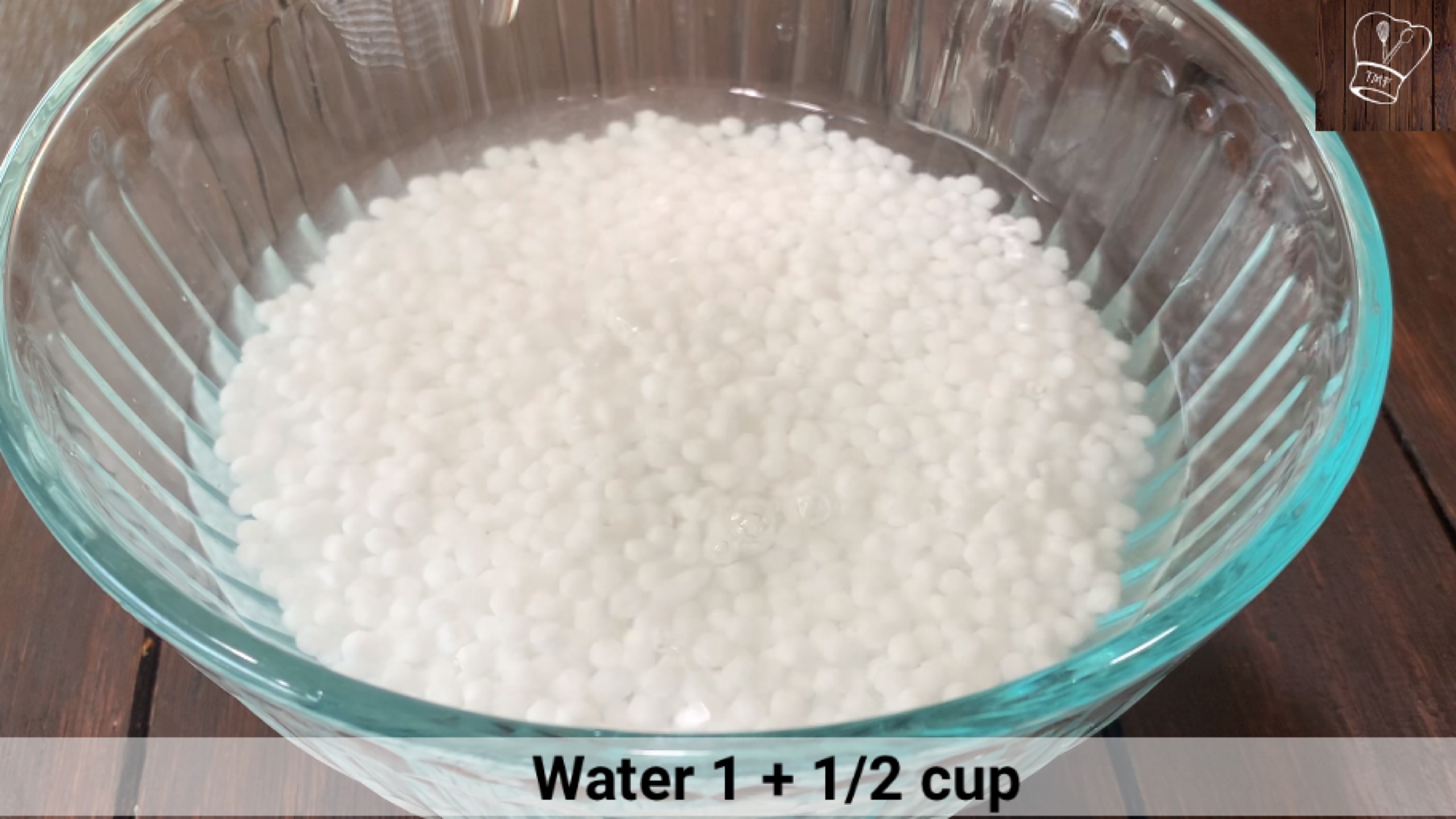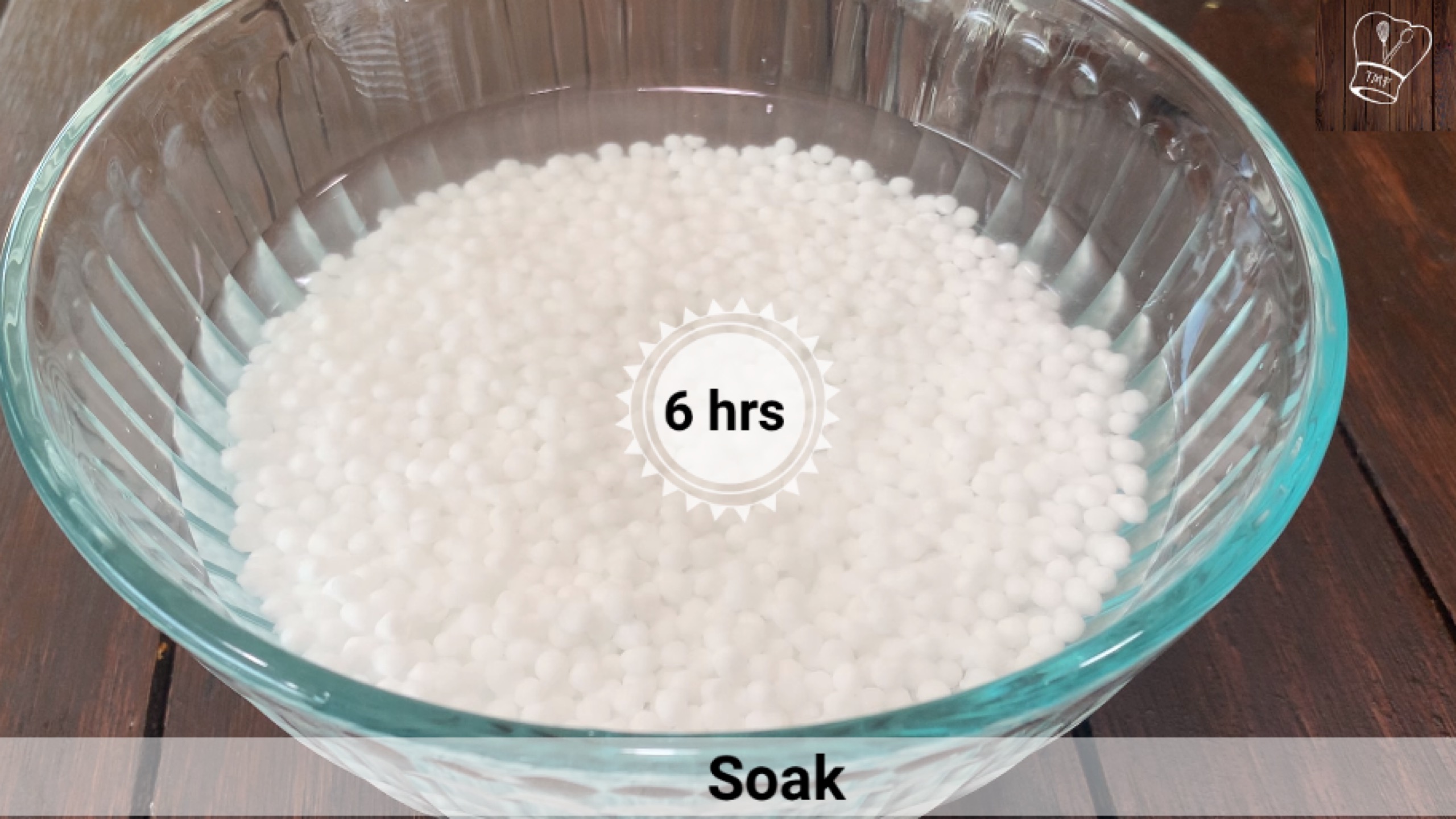 After 6 hours press the sabudana and make sure it is well soaked (soft)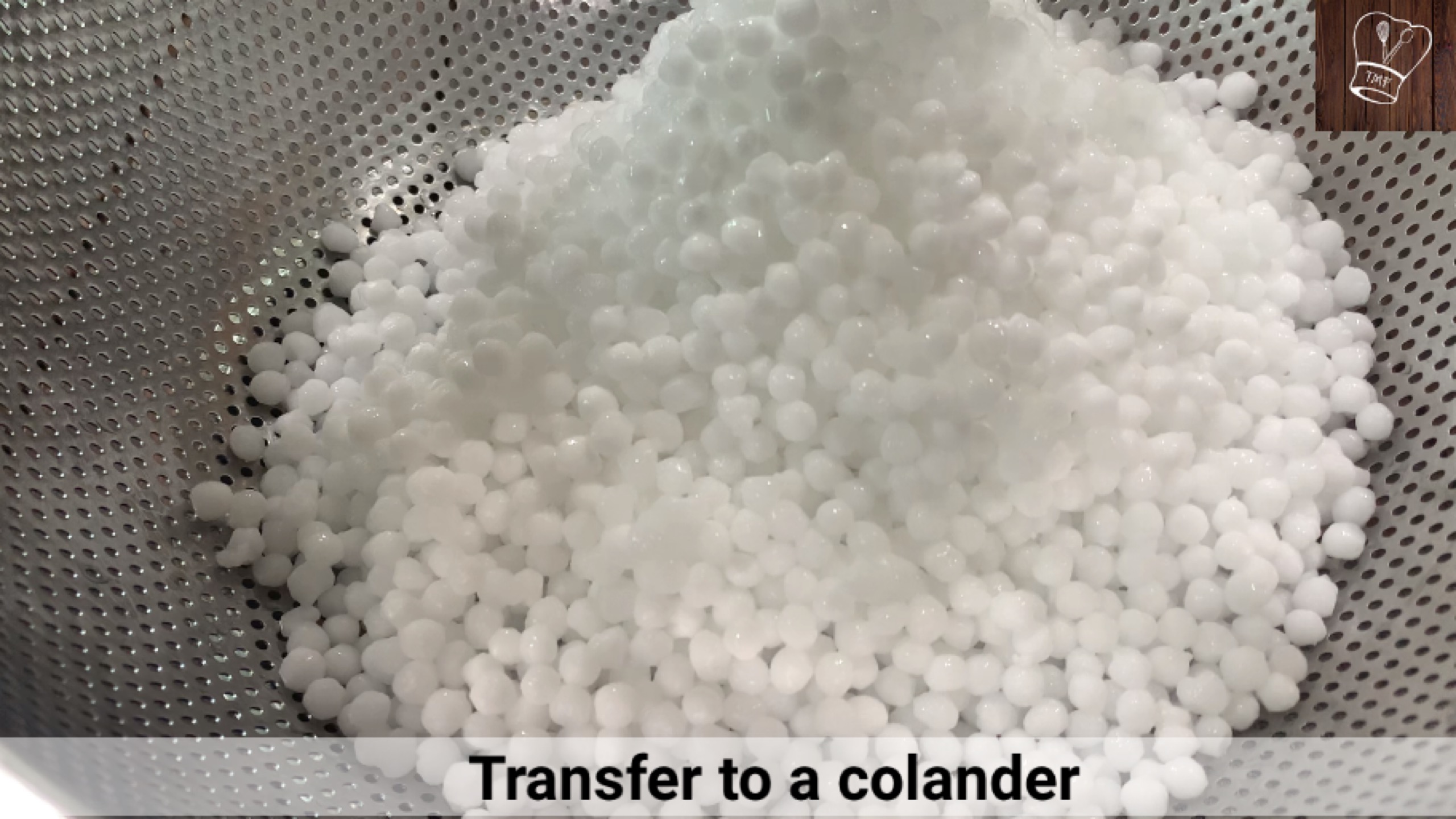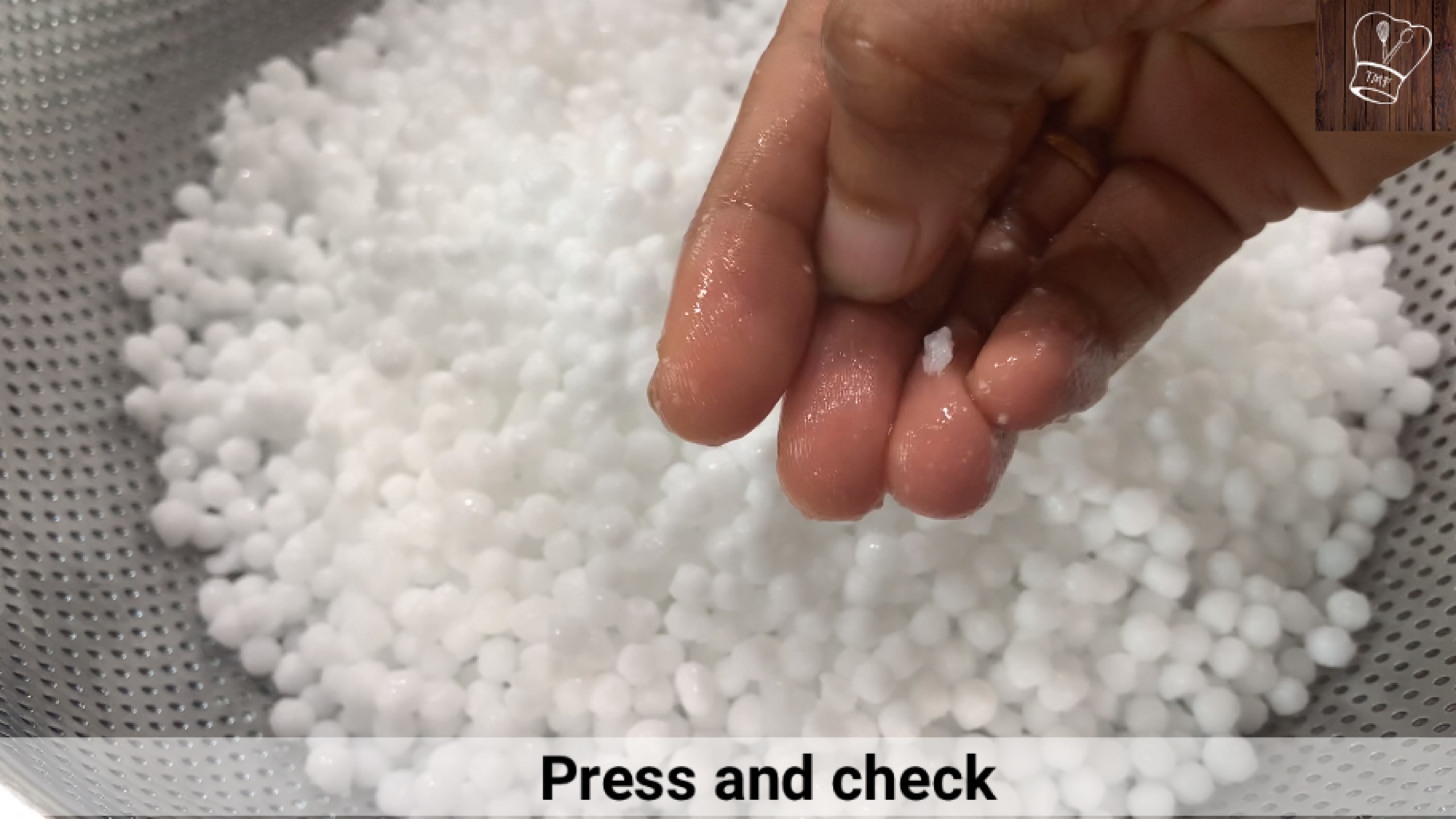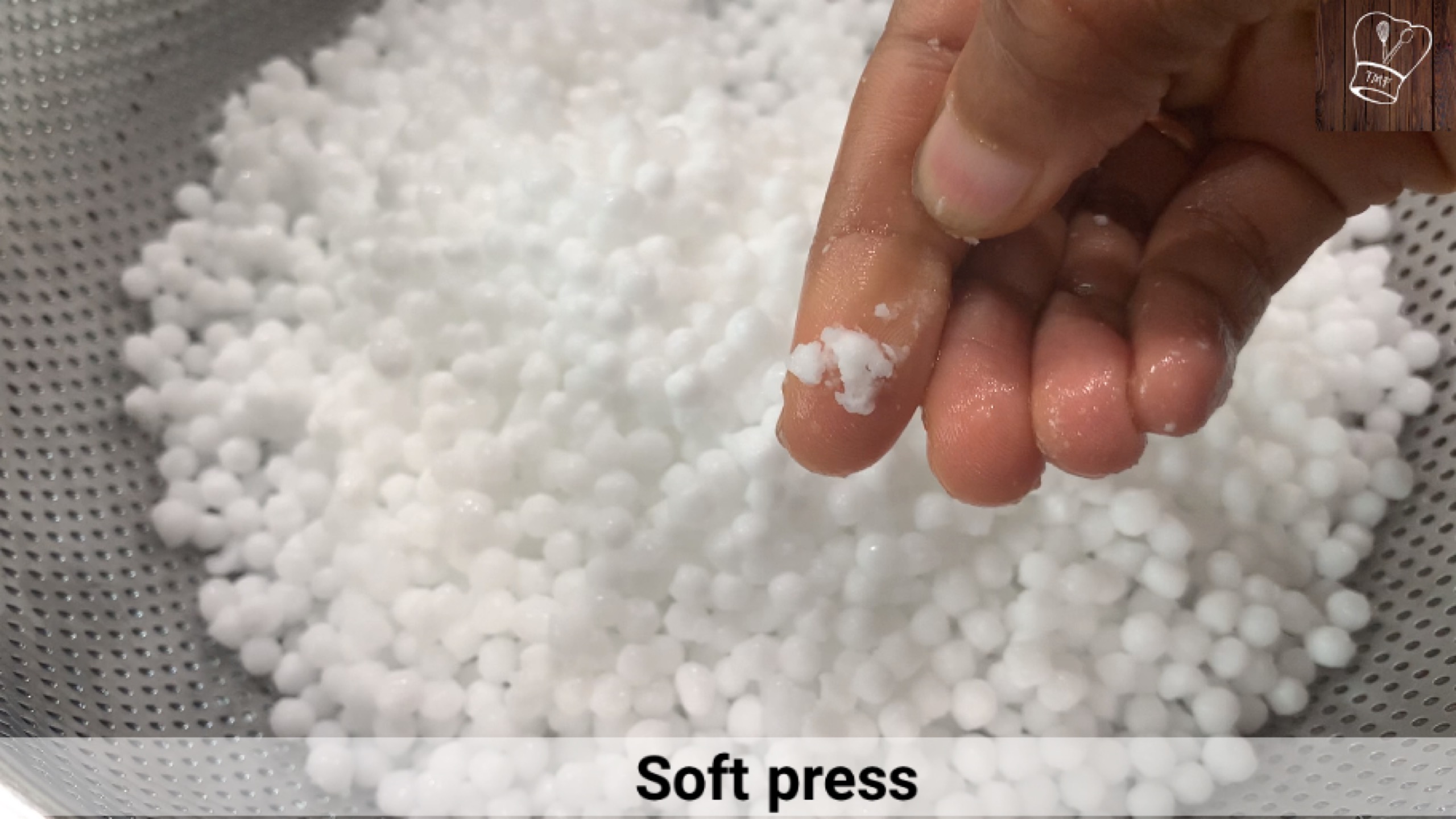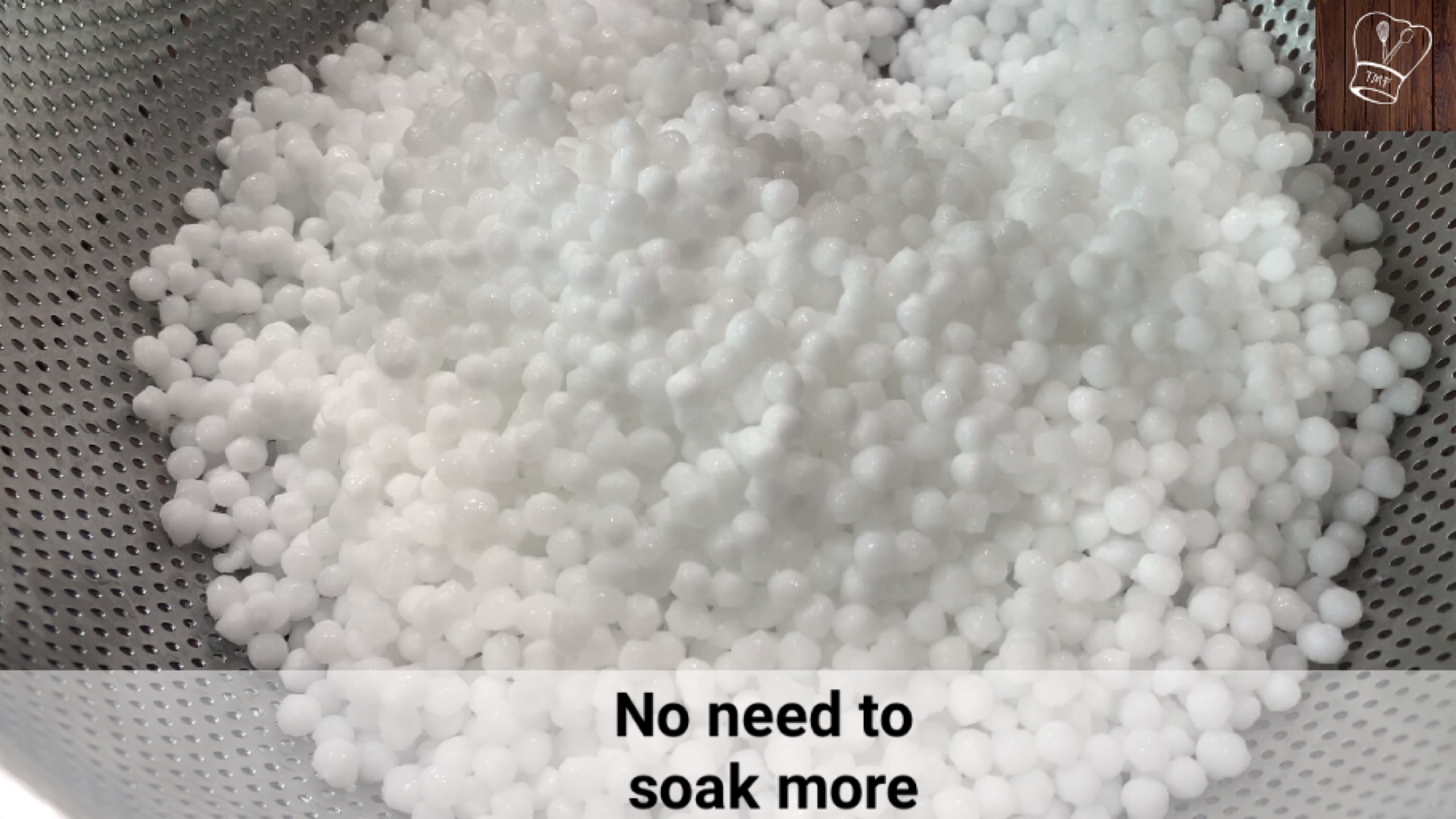 Transfer the sabudana to a colander and drain

the water completely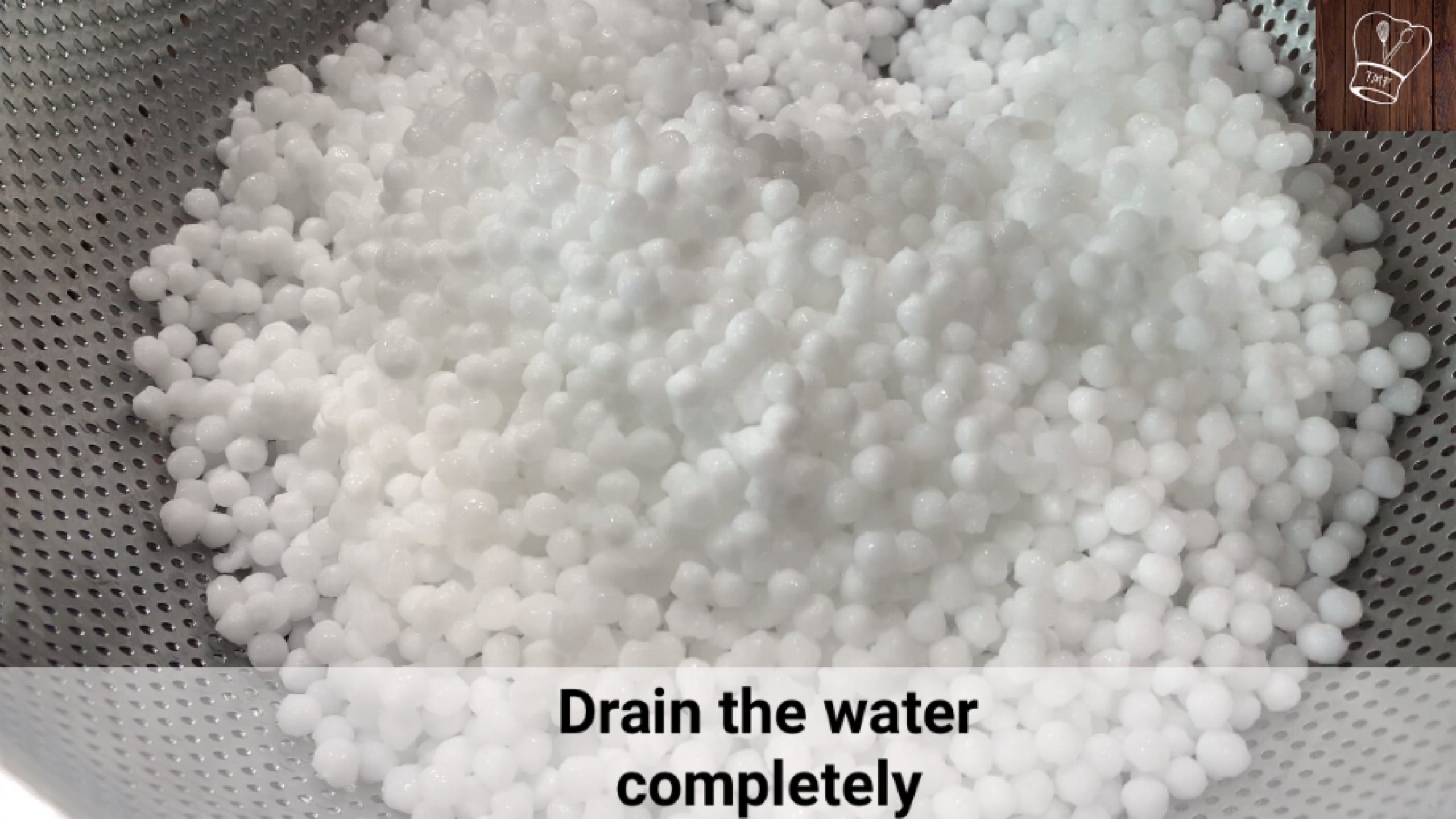 Place the diced potatoes in a microwave-safe bowl and add enough water to immerse and sprinkle a little salt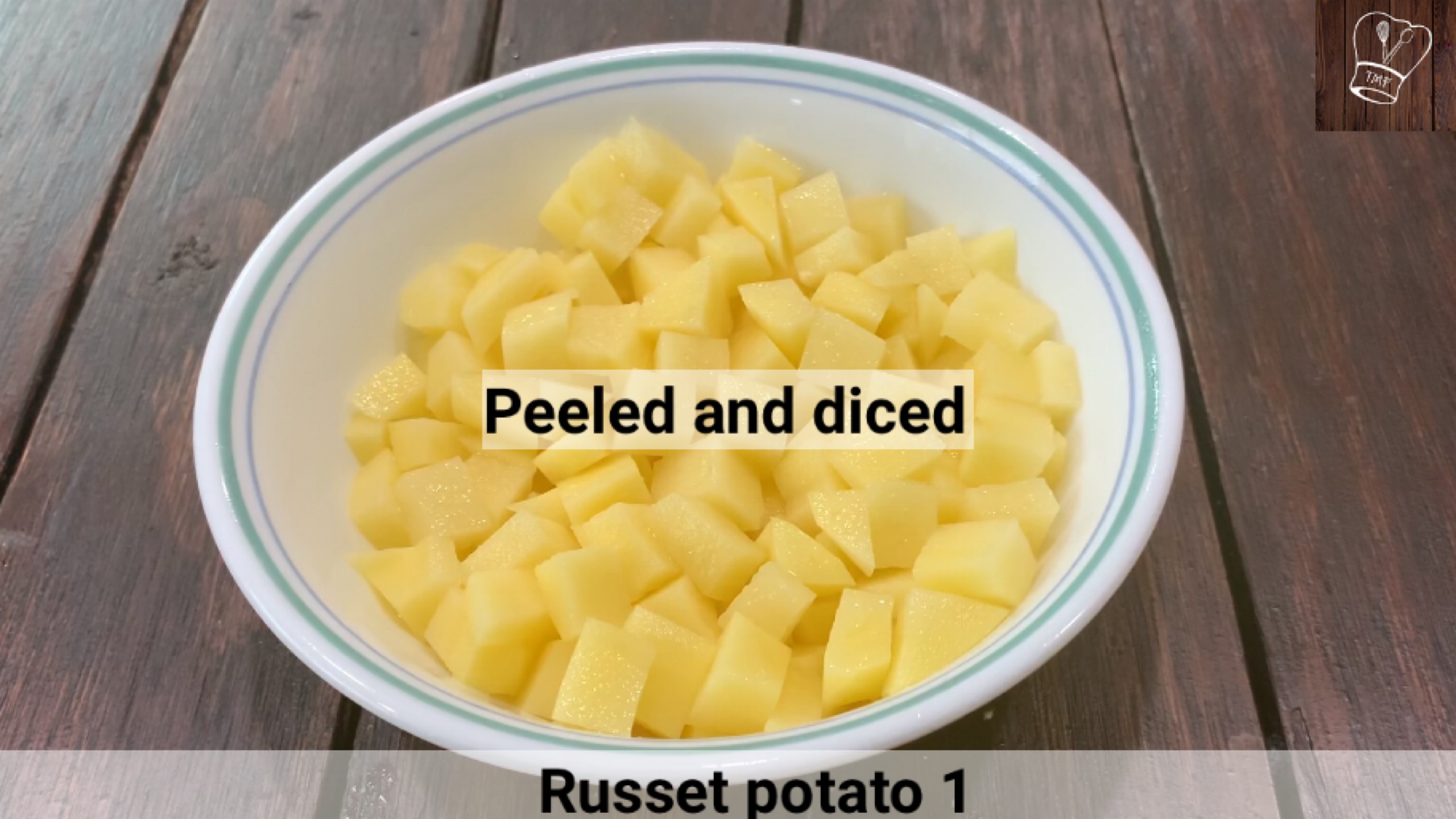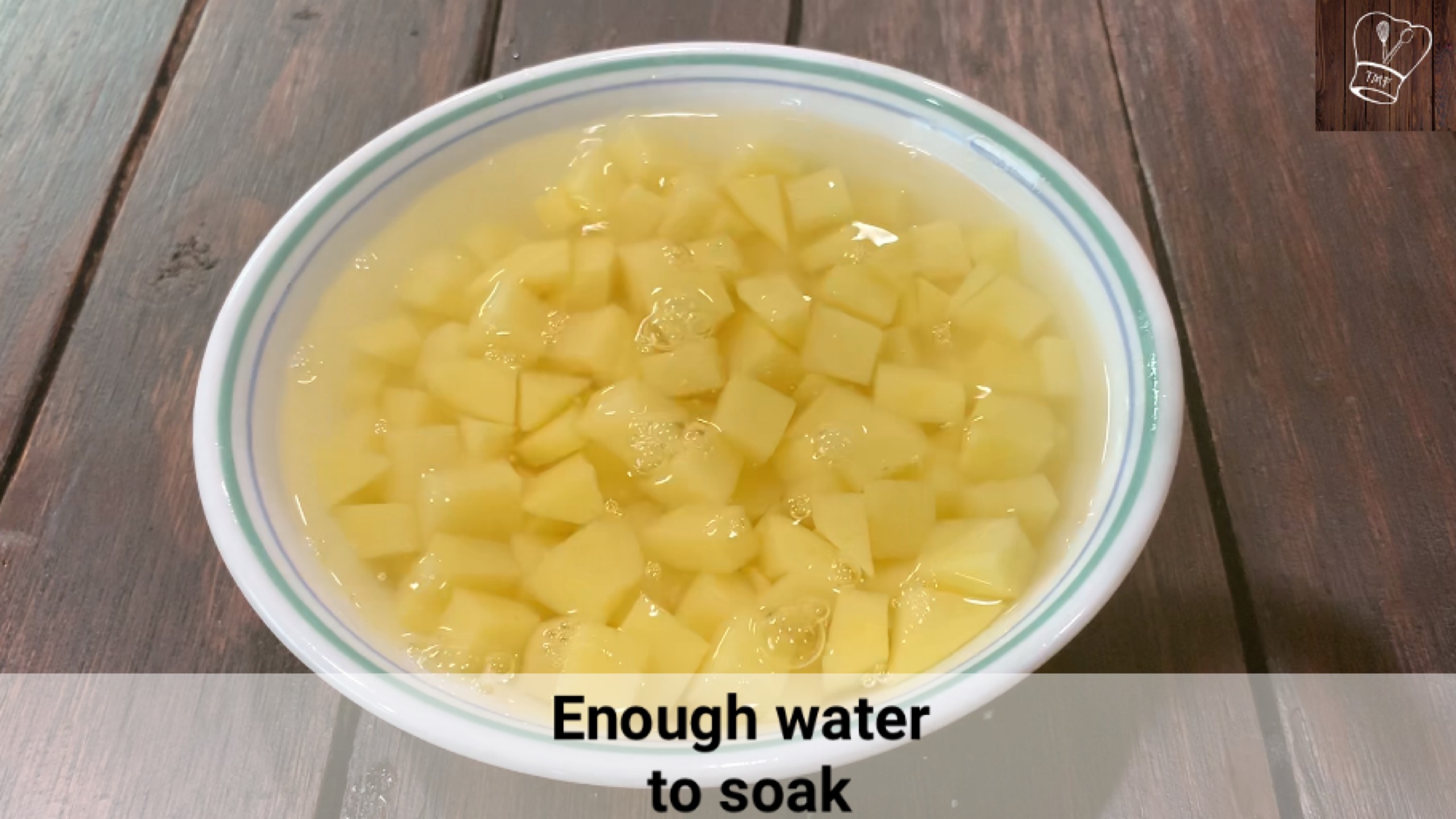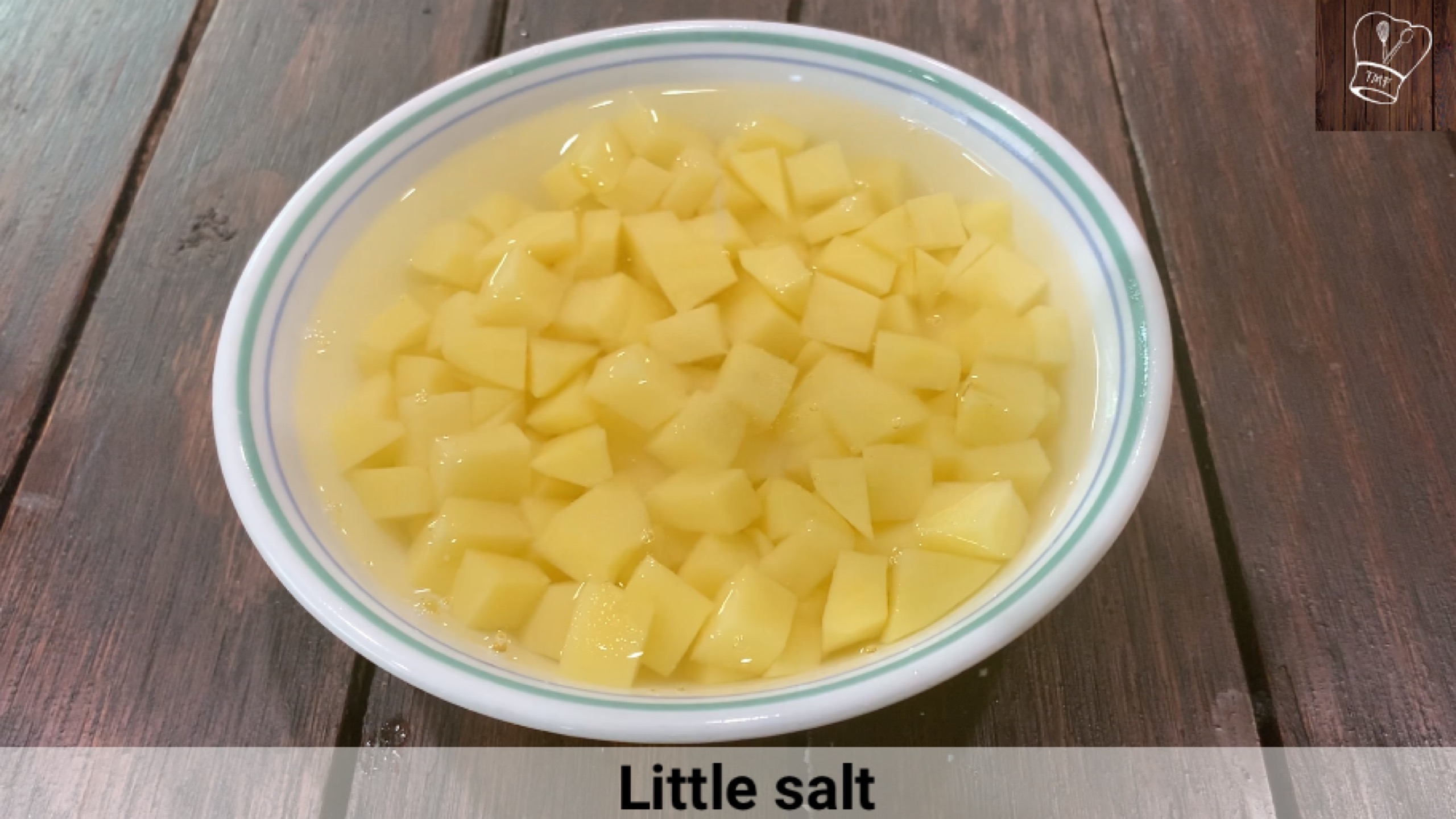 Microwave for 5 minutes or till the potatoes are fork-tender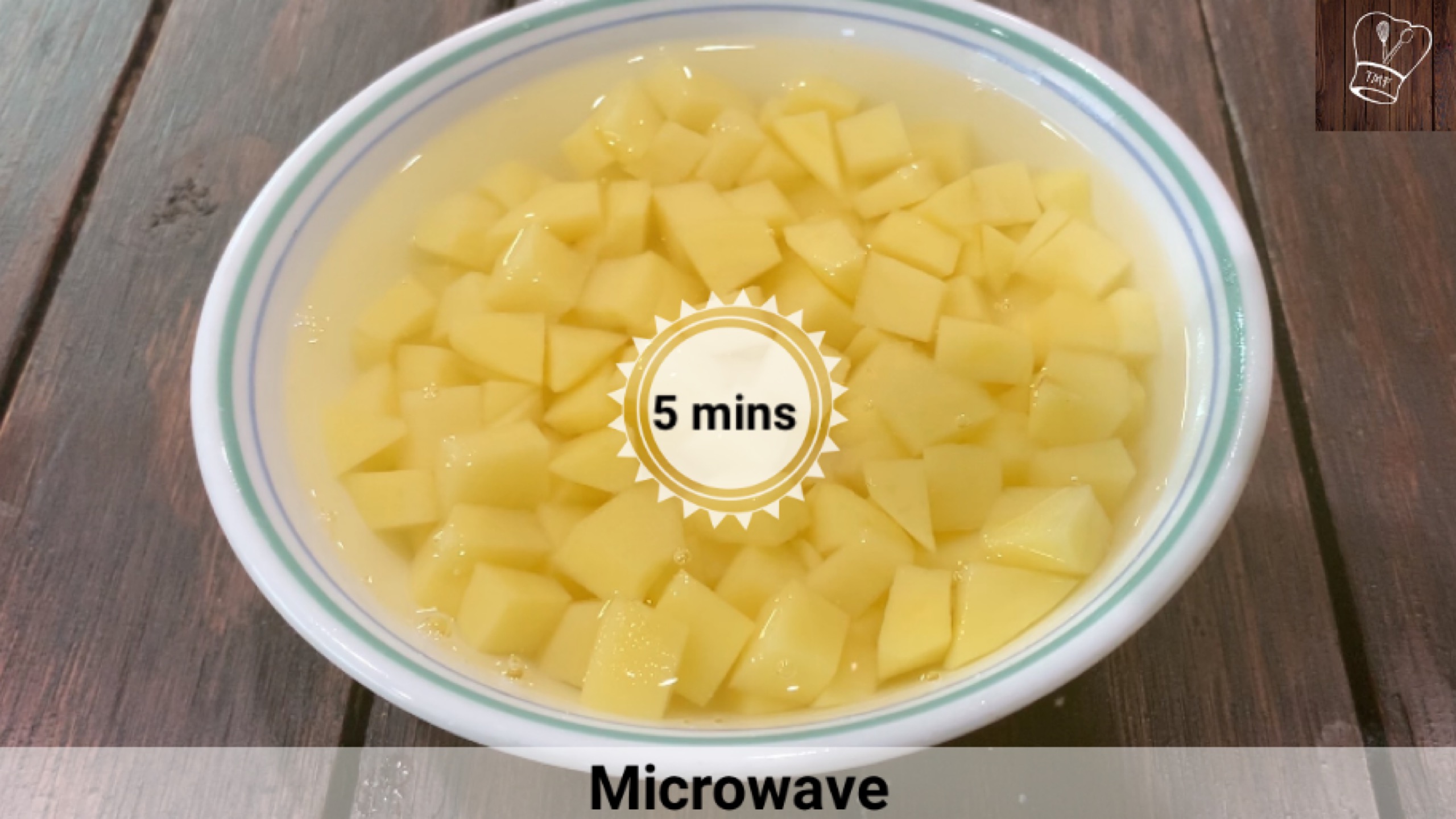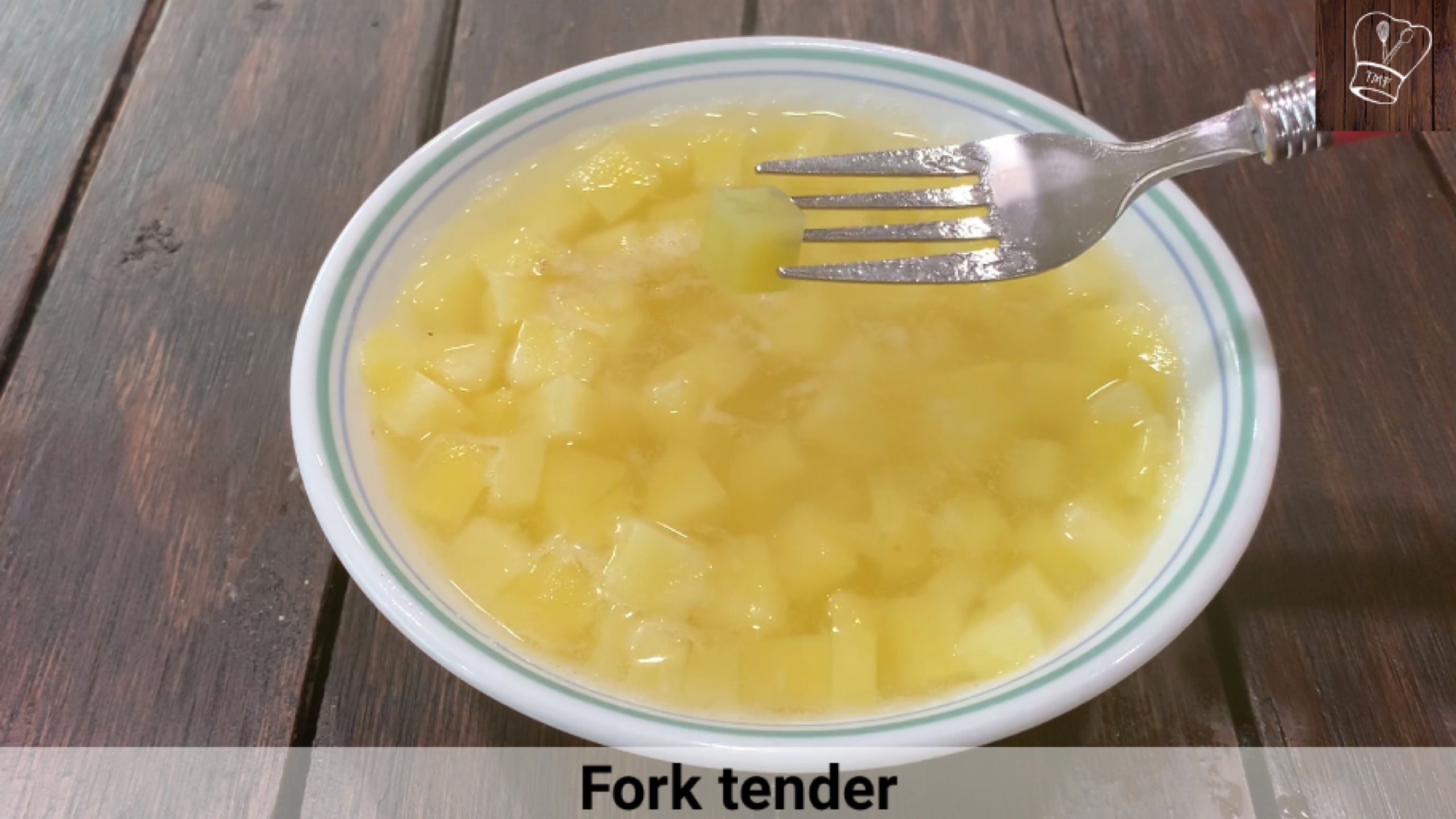 Strain the potatoes in a separate colander and run tap water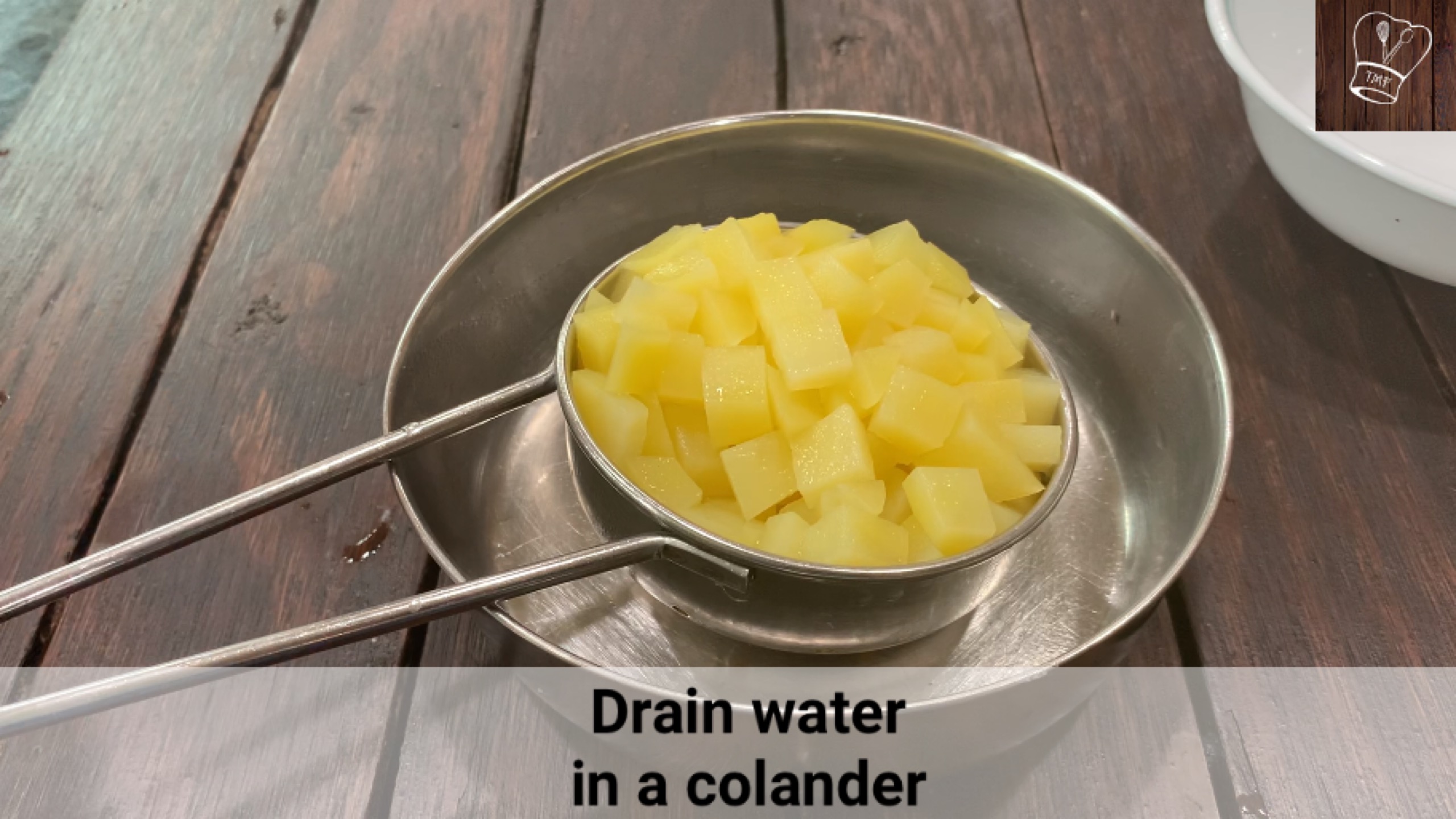 Let potatoes remain in the colander till all the water is completely drained

Pulse the peanuts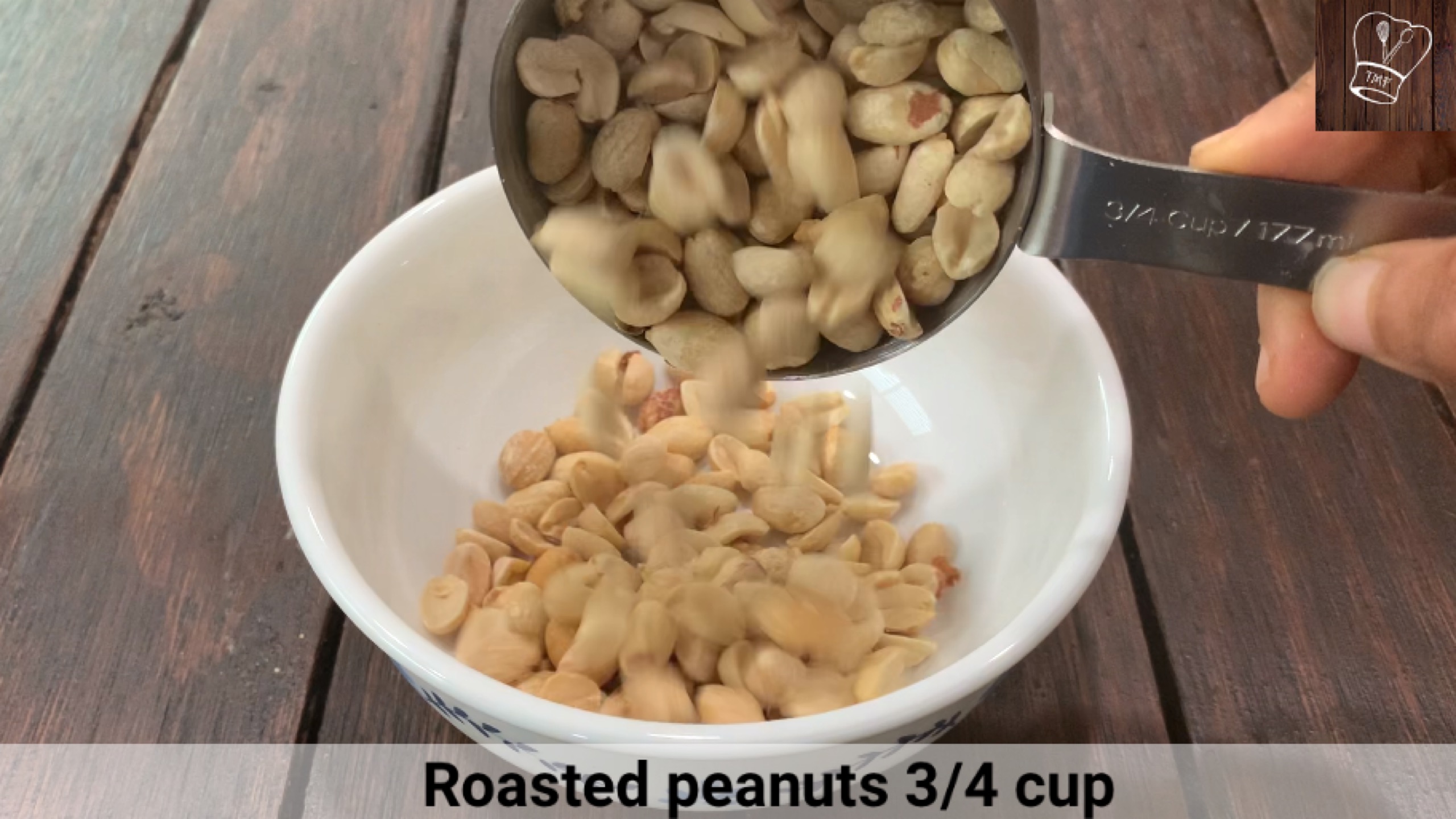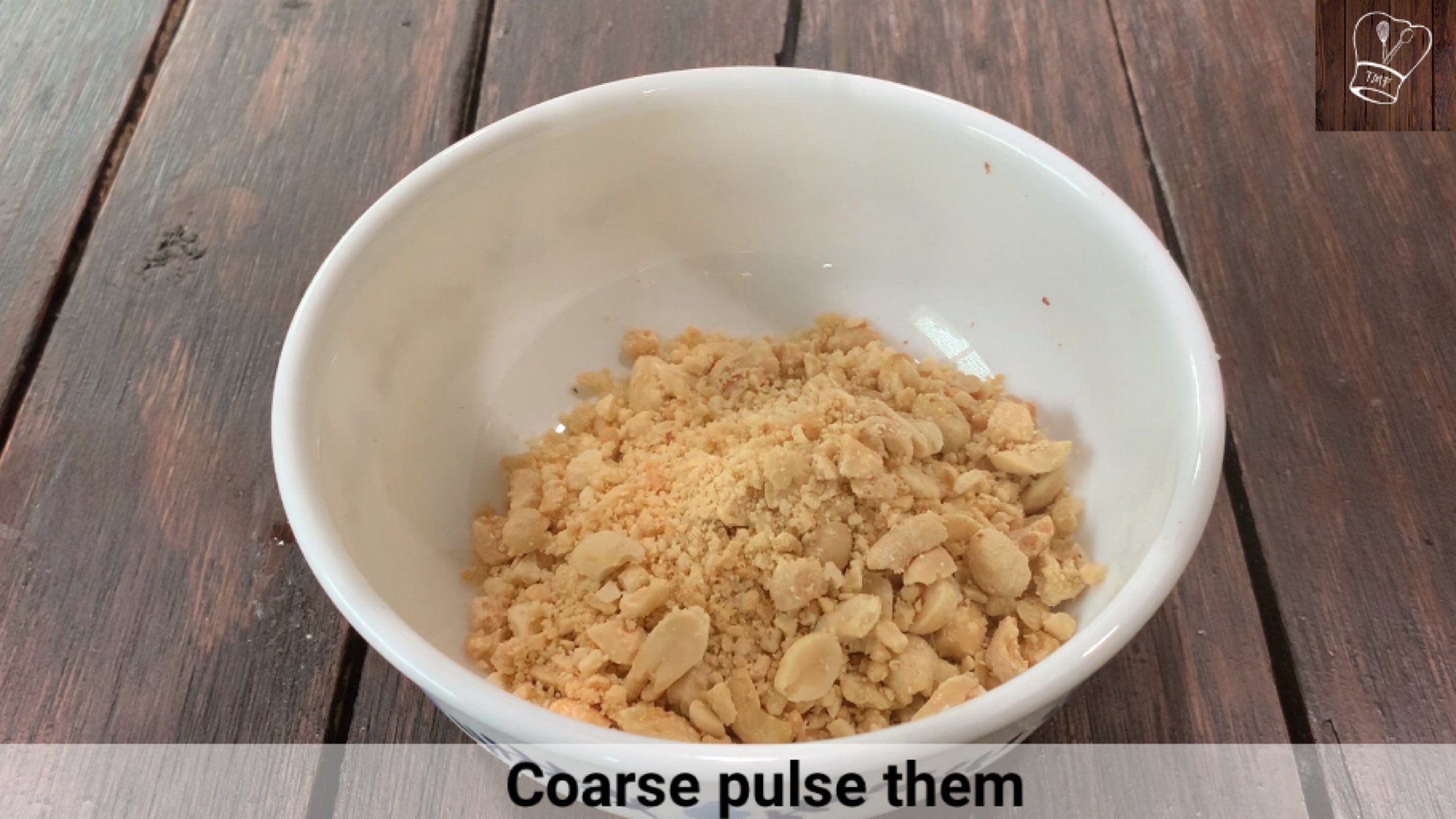 In a wide pan add peanut oil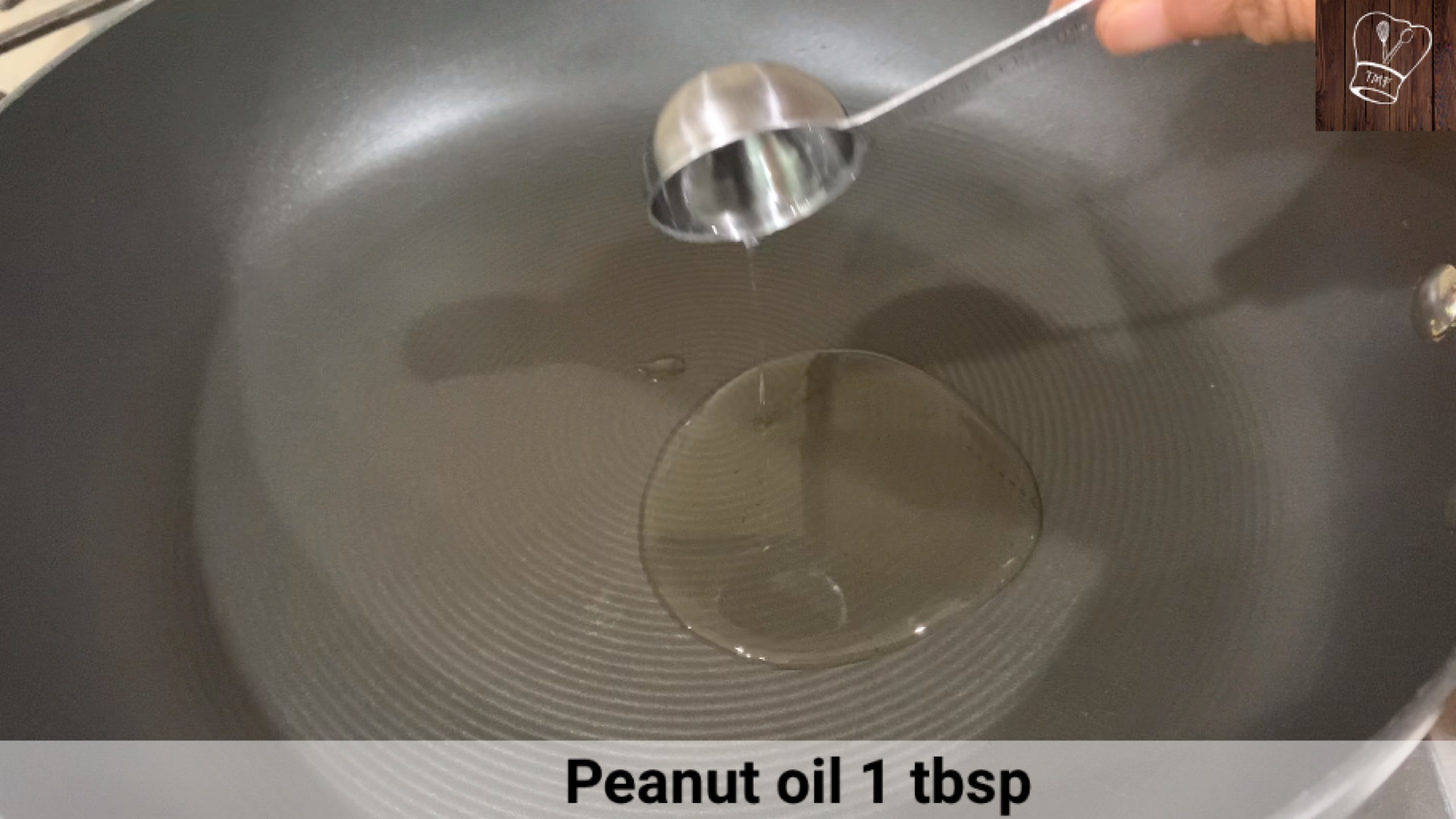 When oil is hot, add green Chilli, curry leaves, and cumin seeds; let them splutter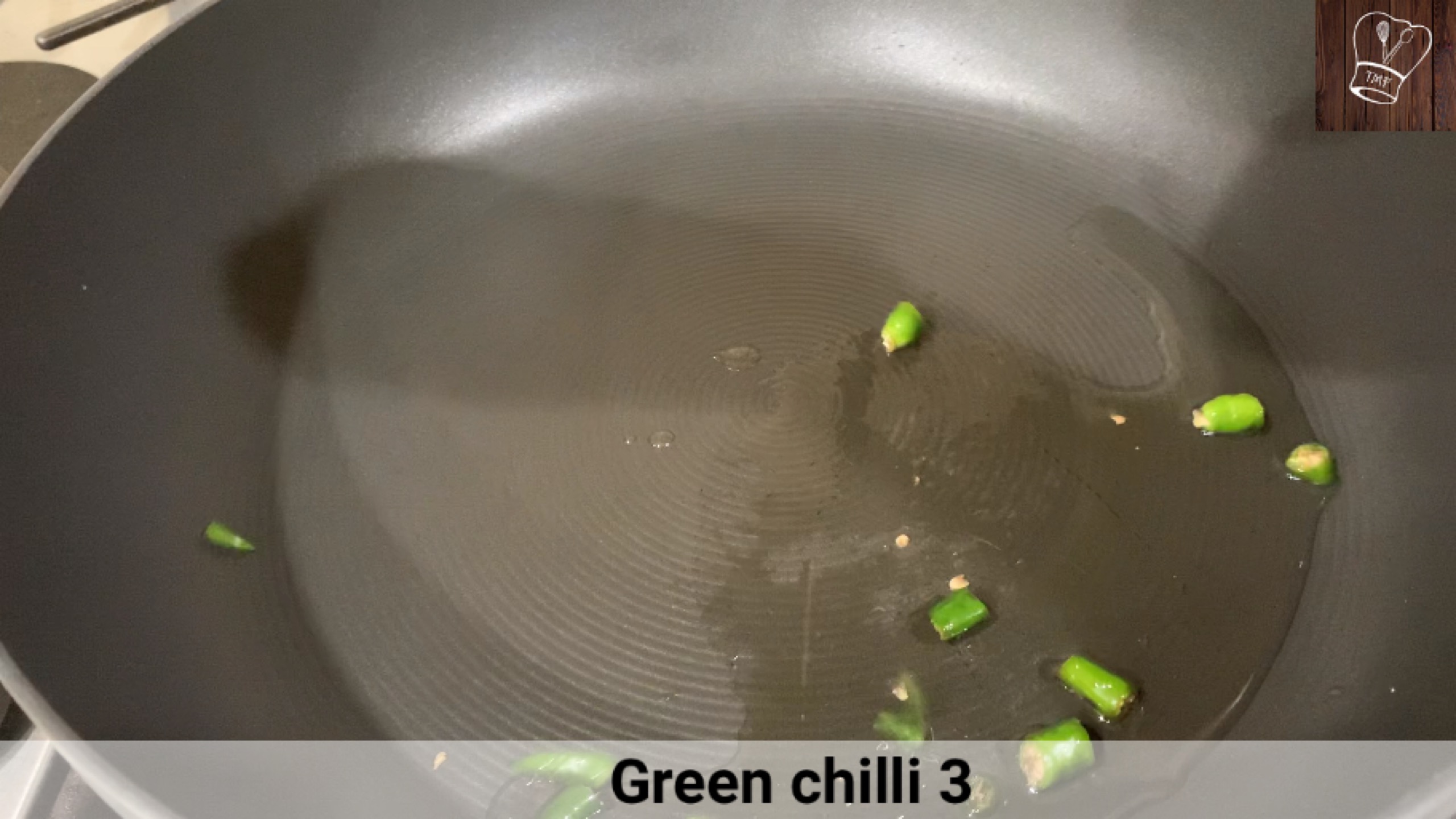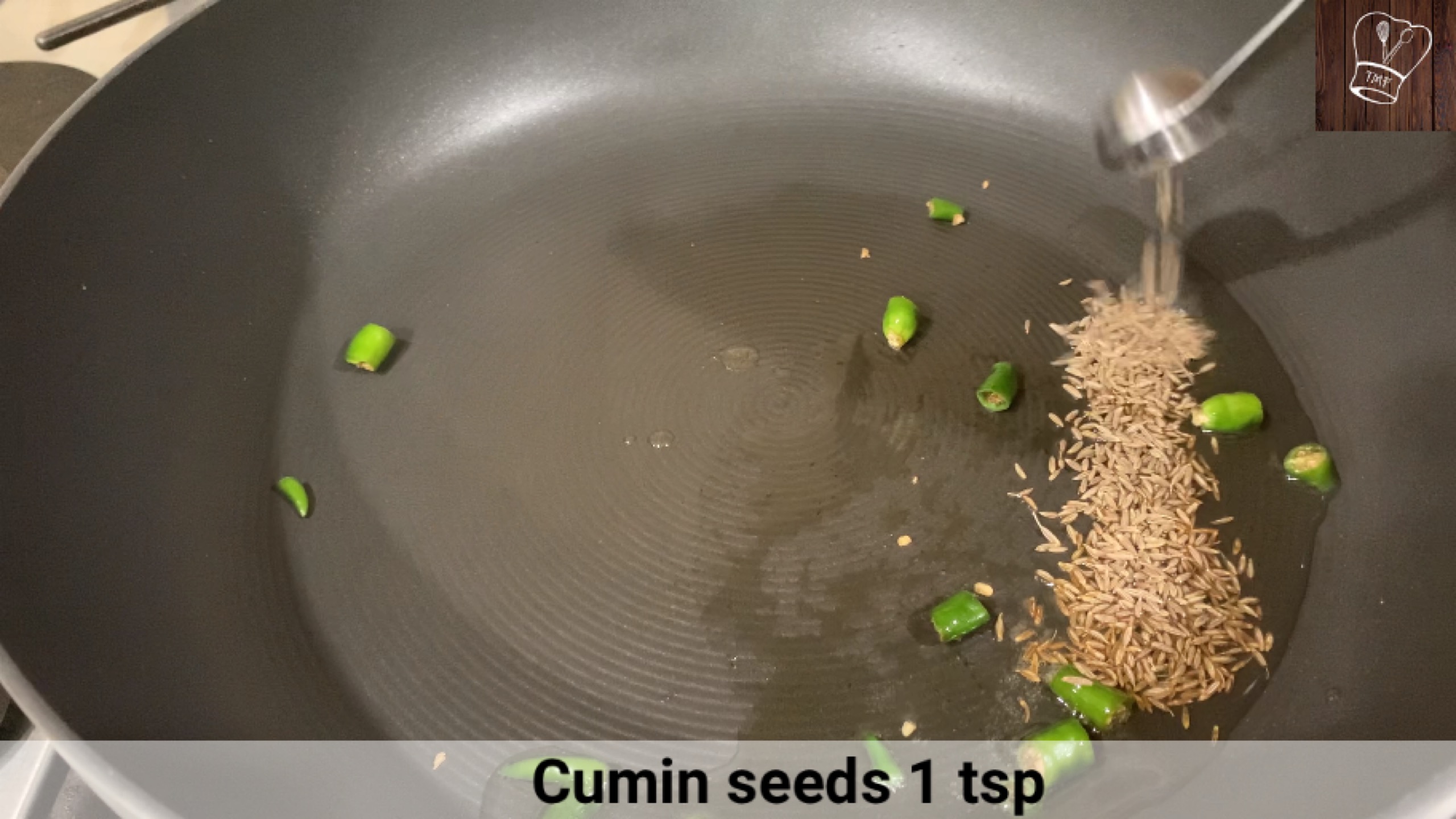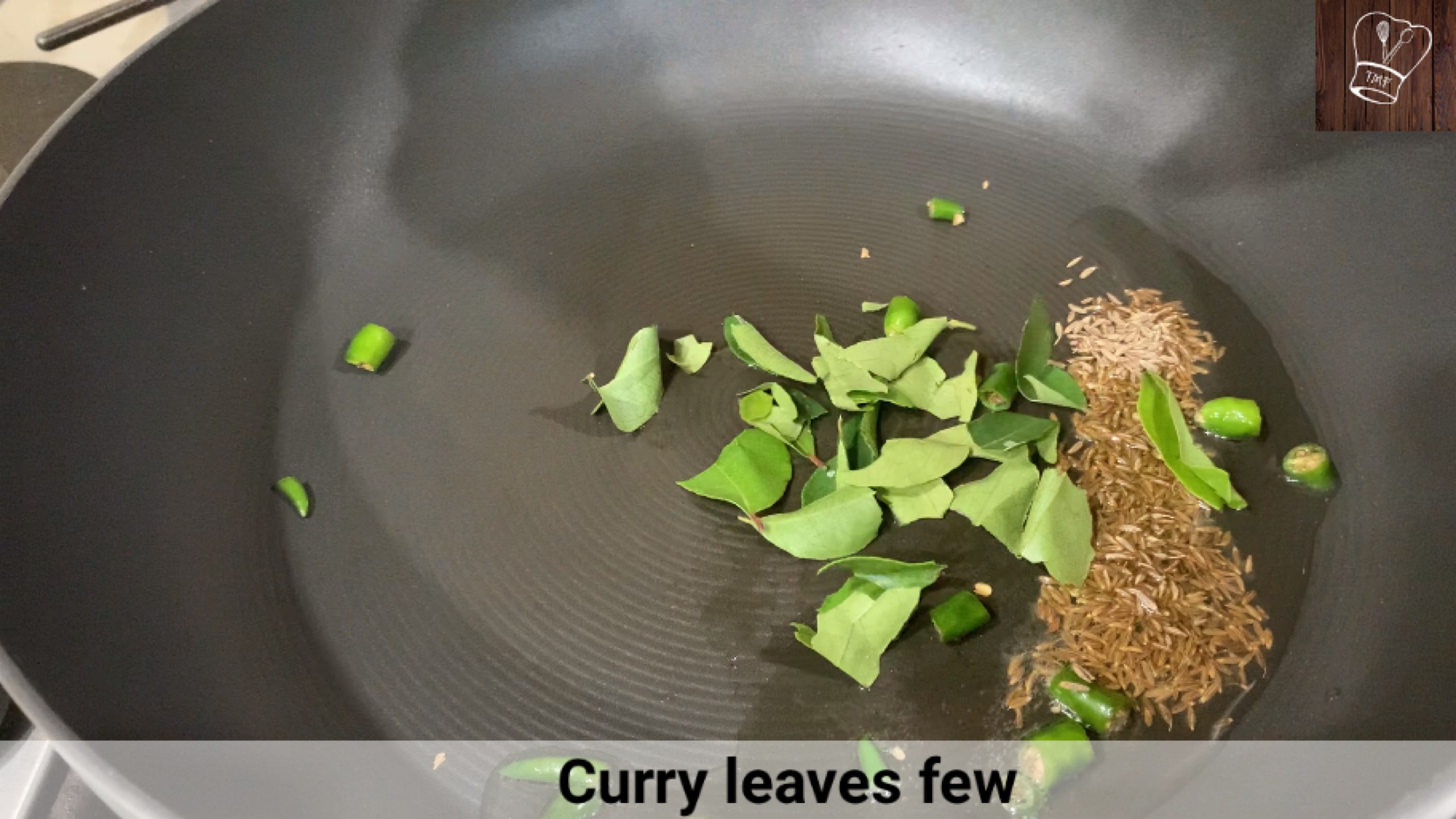 Add potatoes and little salt and cook for 5 minutes or till the potatoes starts turning slightly brown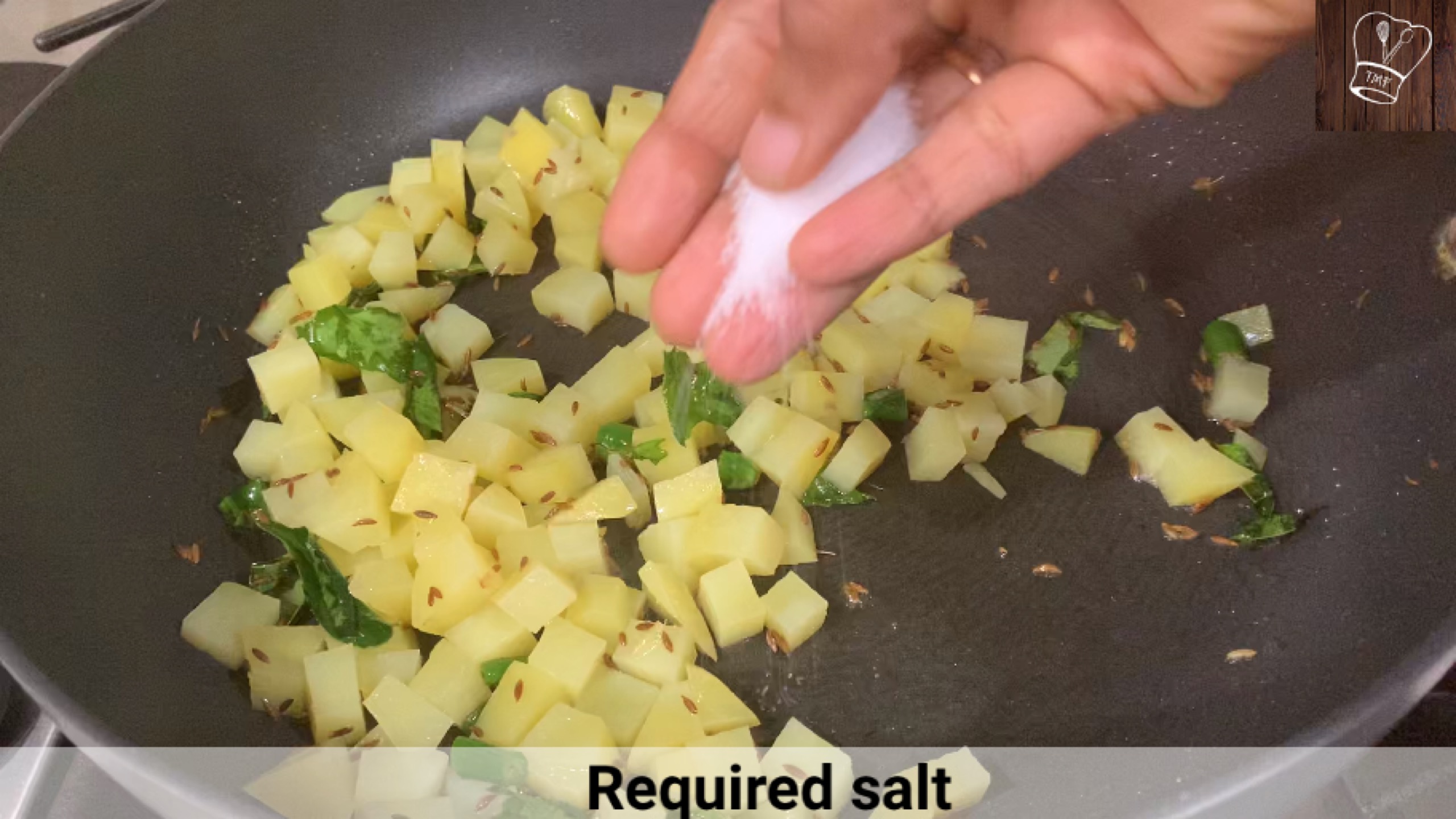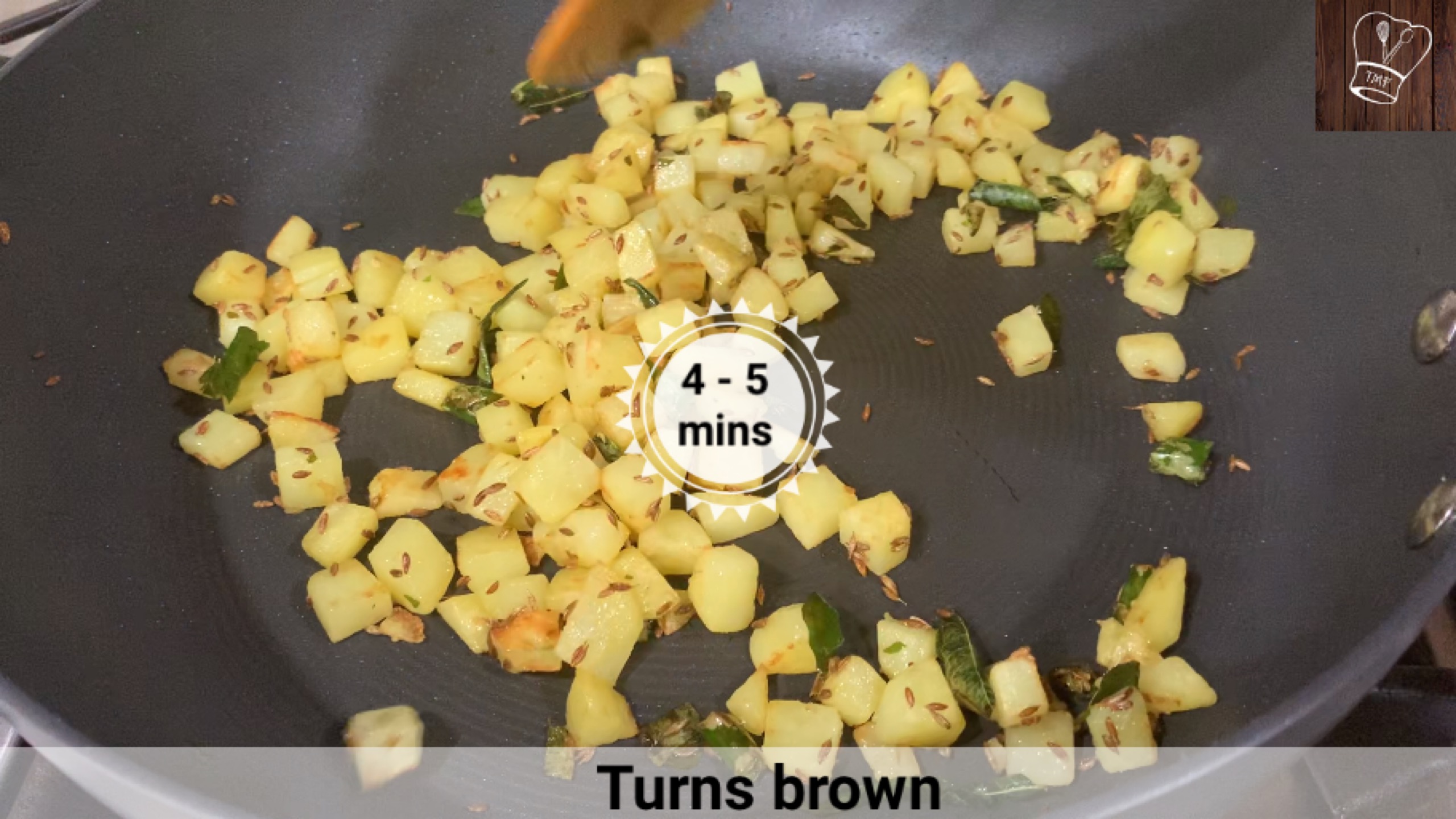 Lower the flame and add sabudana, salt, sugar, and peanut; mix gently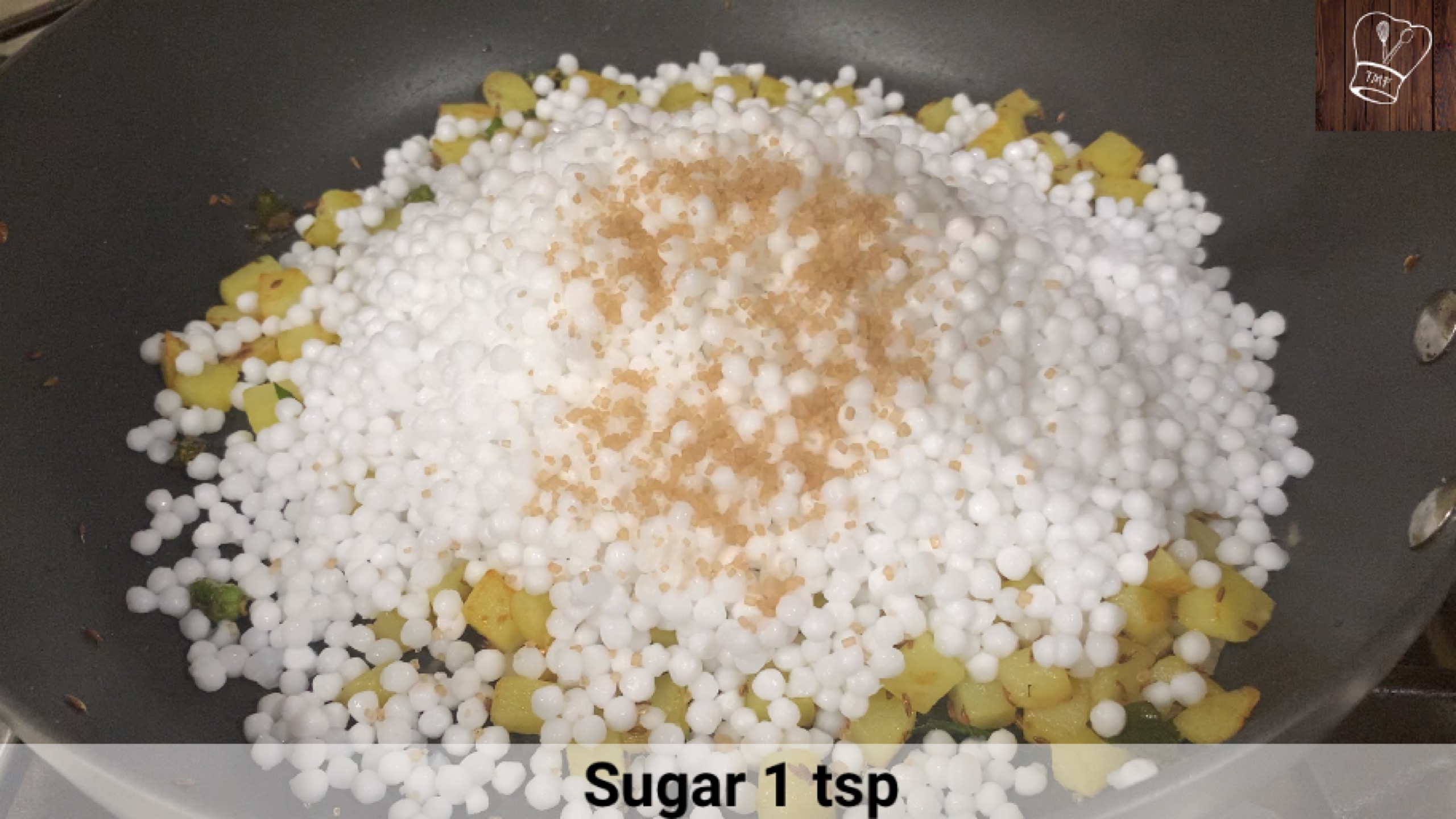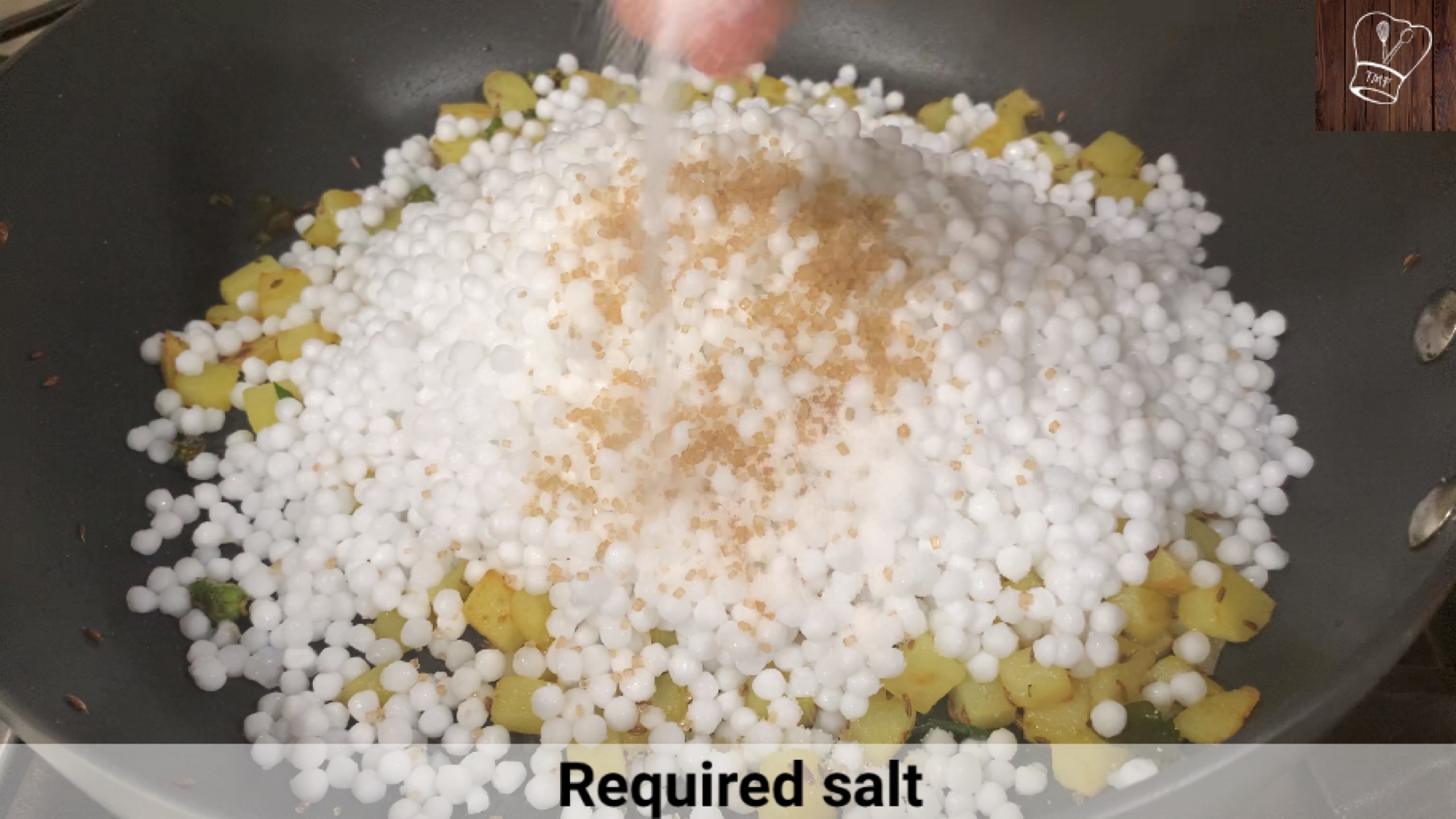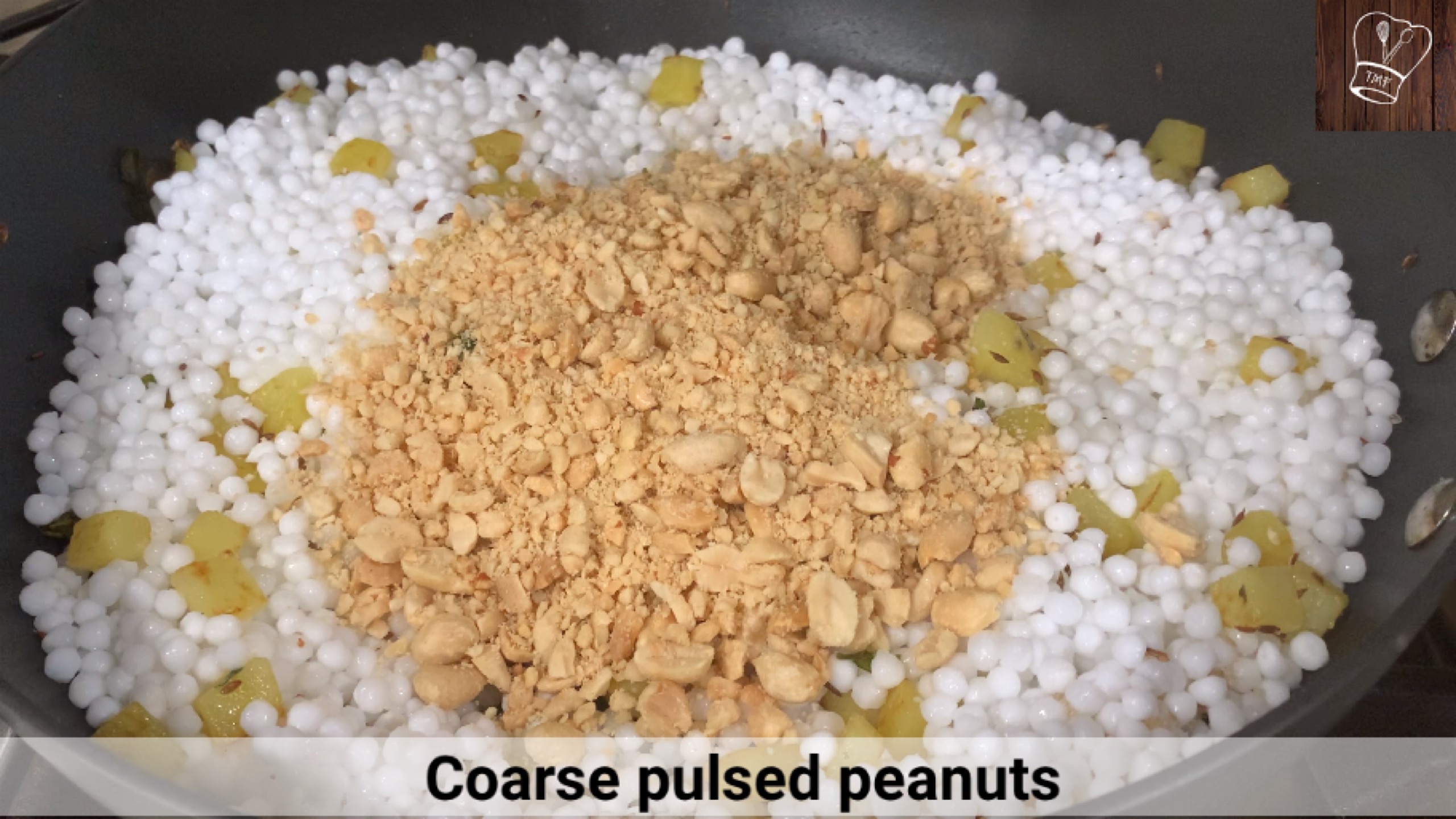 Turn down the flame to the lowest setting and cover the lid and cook for 5 minutes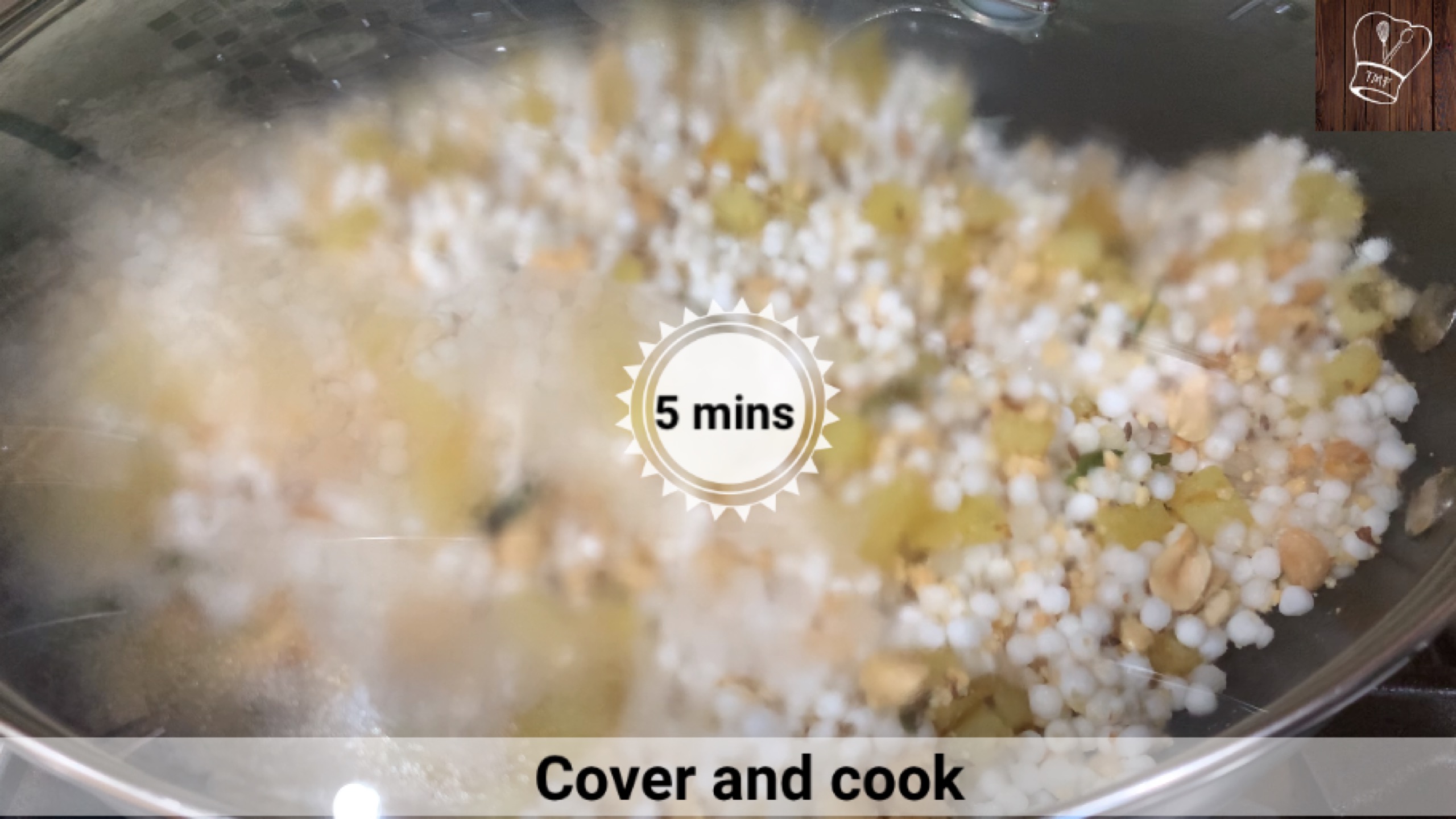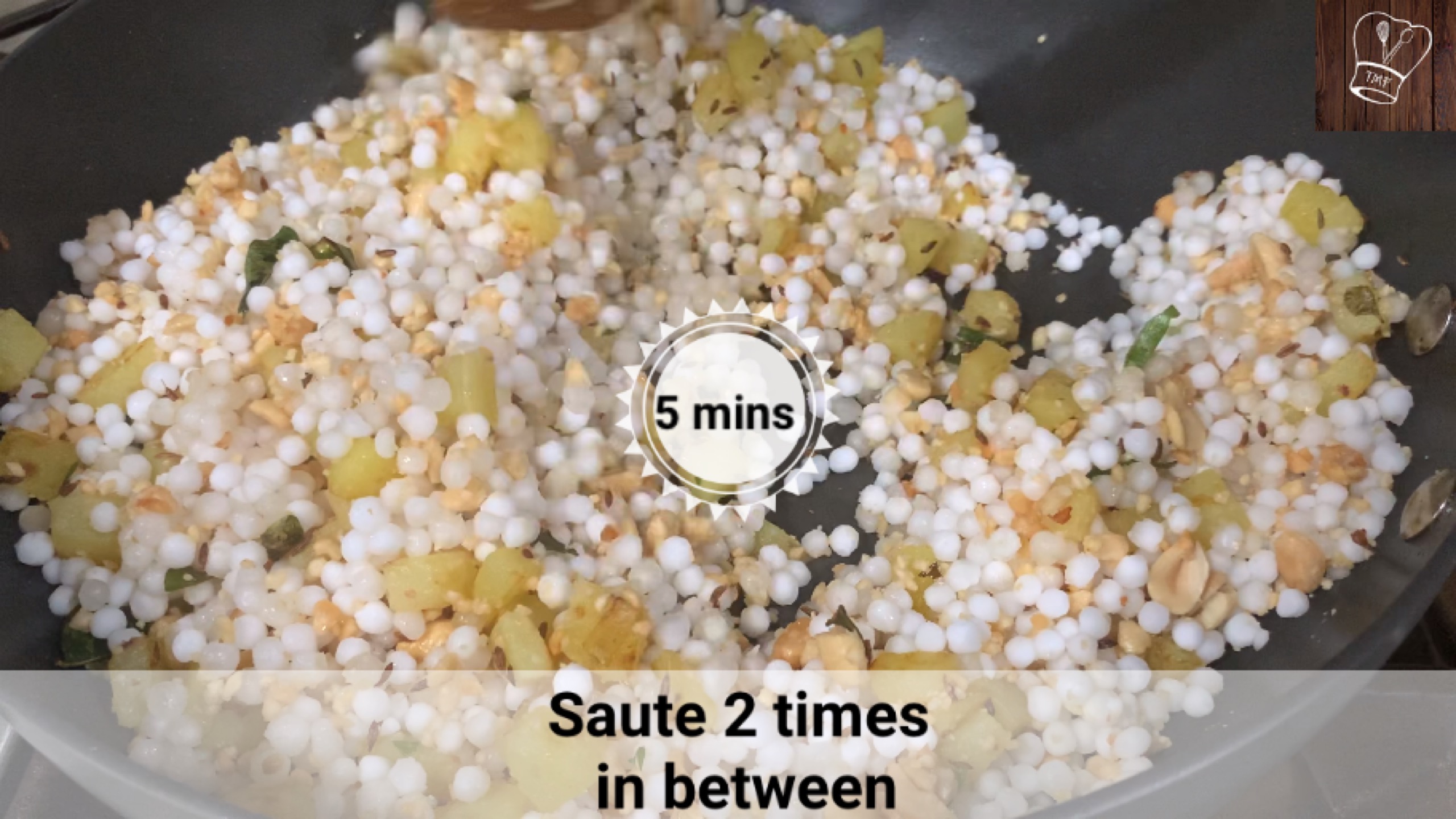 Avoid sauteeing frequently
Turn off the stove and sprinkle coconut and coriander leaves, give a good mix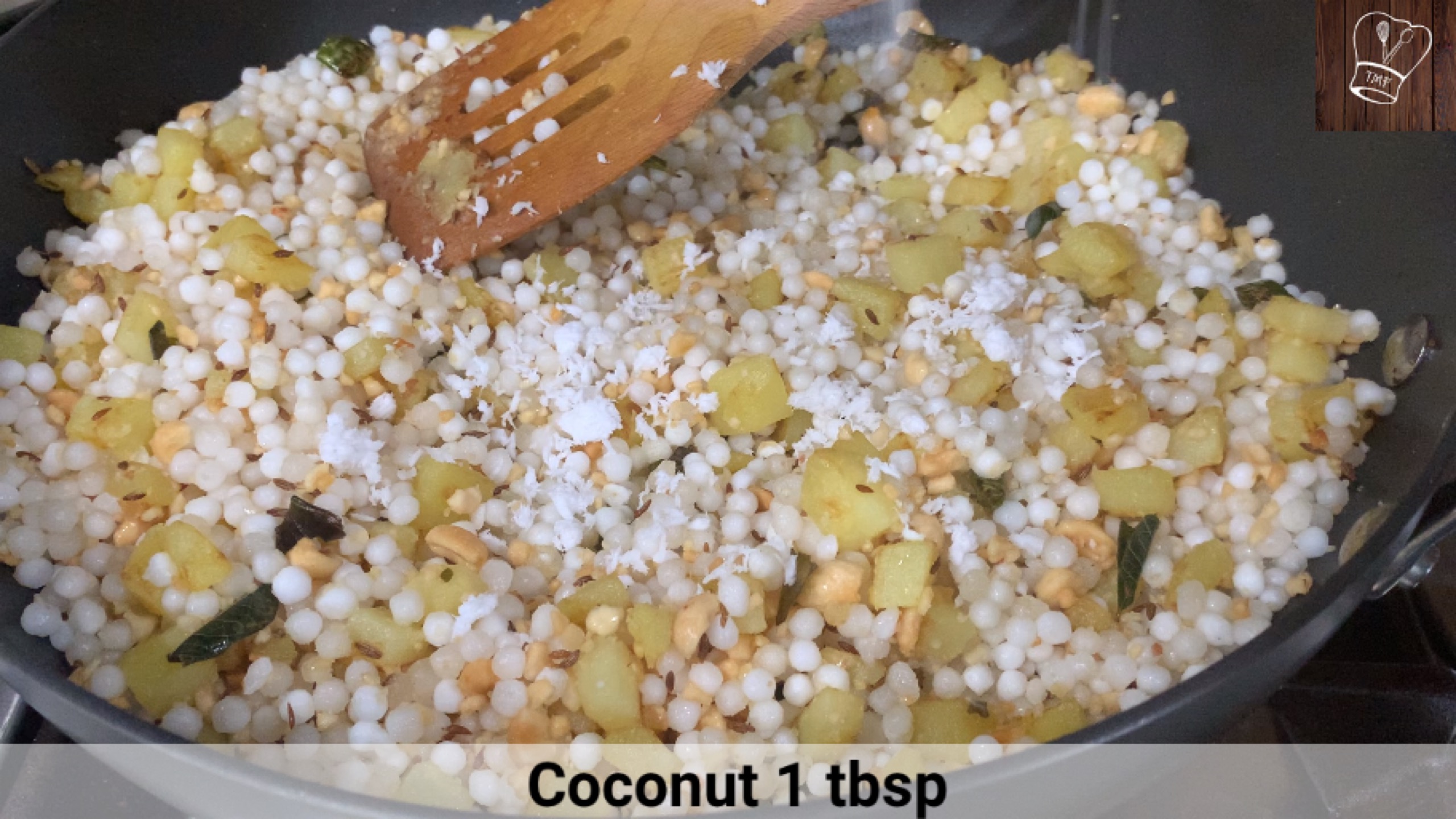 Squeeze lemon juice before serving