Strawberry crumble bar | strawberry oats crumb bar | strawberry squares | almond flour bars | almond flour recipes step-by-step pictures, and video recipes. Check out the Strawberry crumble bar recipe and if you like the video pls SUBSCRIBE to my channel.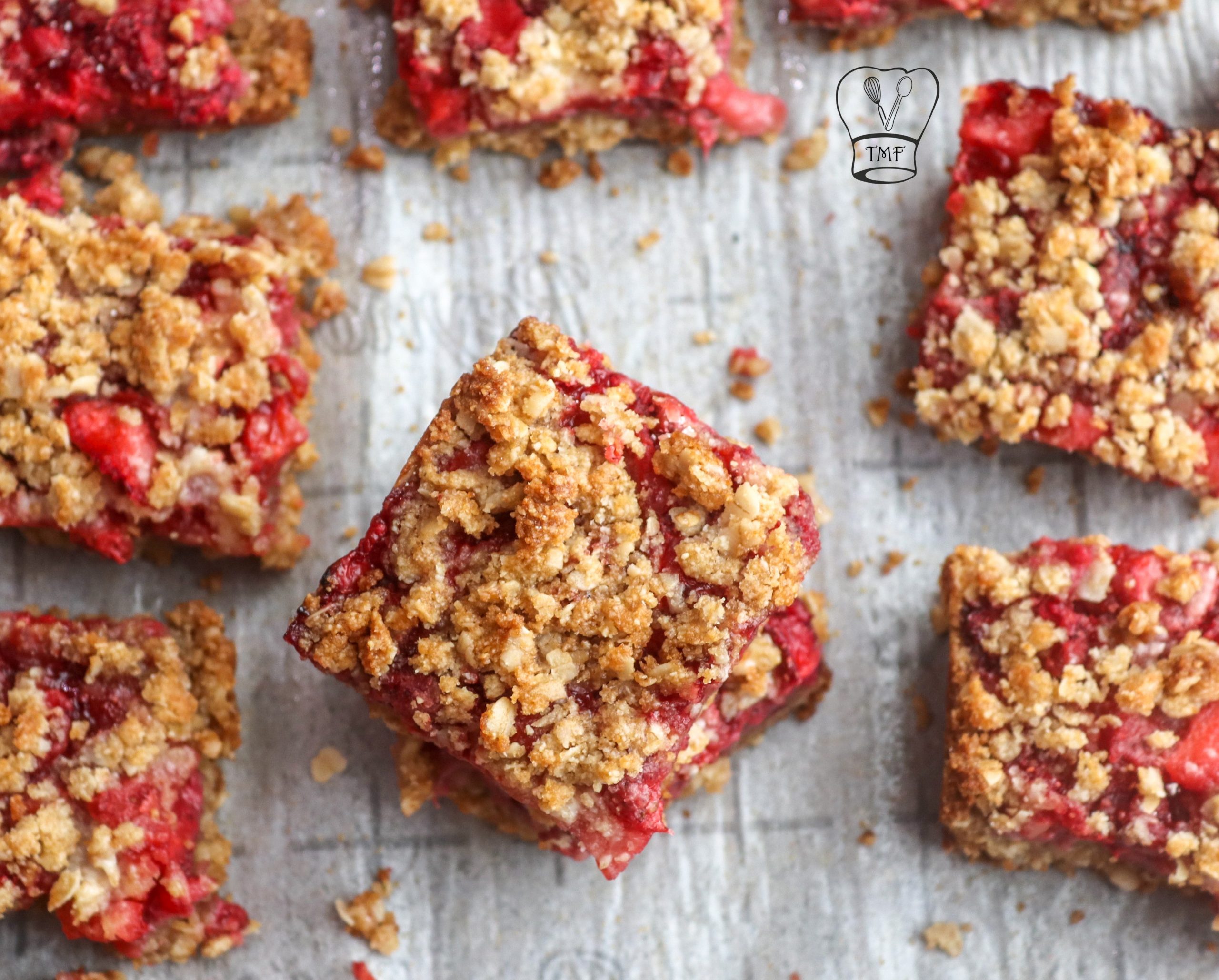 Strawberry crumble bar | strawberry oats crumb bar | strawberry squares is a quick, tasty instant bar that is crispy on the outside and soft on the inside. no eggs, no all-purpose flour, no whisk/ electric mixer.
Why should I dry strawberry well before making bar
After washing the strawberry always dry them well, as additional moisture might make the bar soggy.
Can I make vegan strawberry crumble bar?
Yes, replace butter with coconut oil for vegan strawberry crumb bars. You can also use vegan butter instead of regular butter.
Can I reduce sugar?
Yes, I made it as a dessert bar if you are planning for breakfast strawberry bars reduce the sugar according to your taste. I have used brown sugar but you can use any sugar of your choice.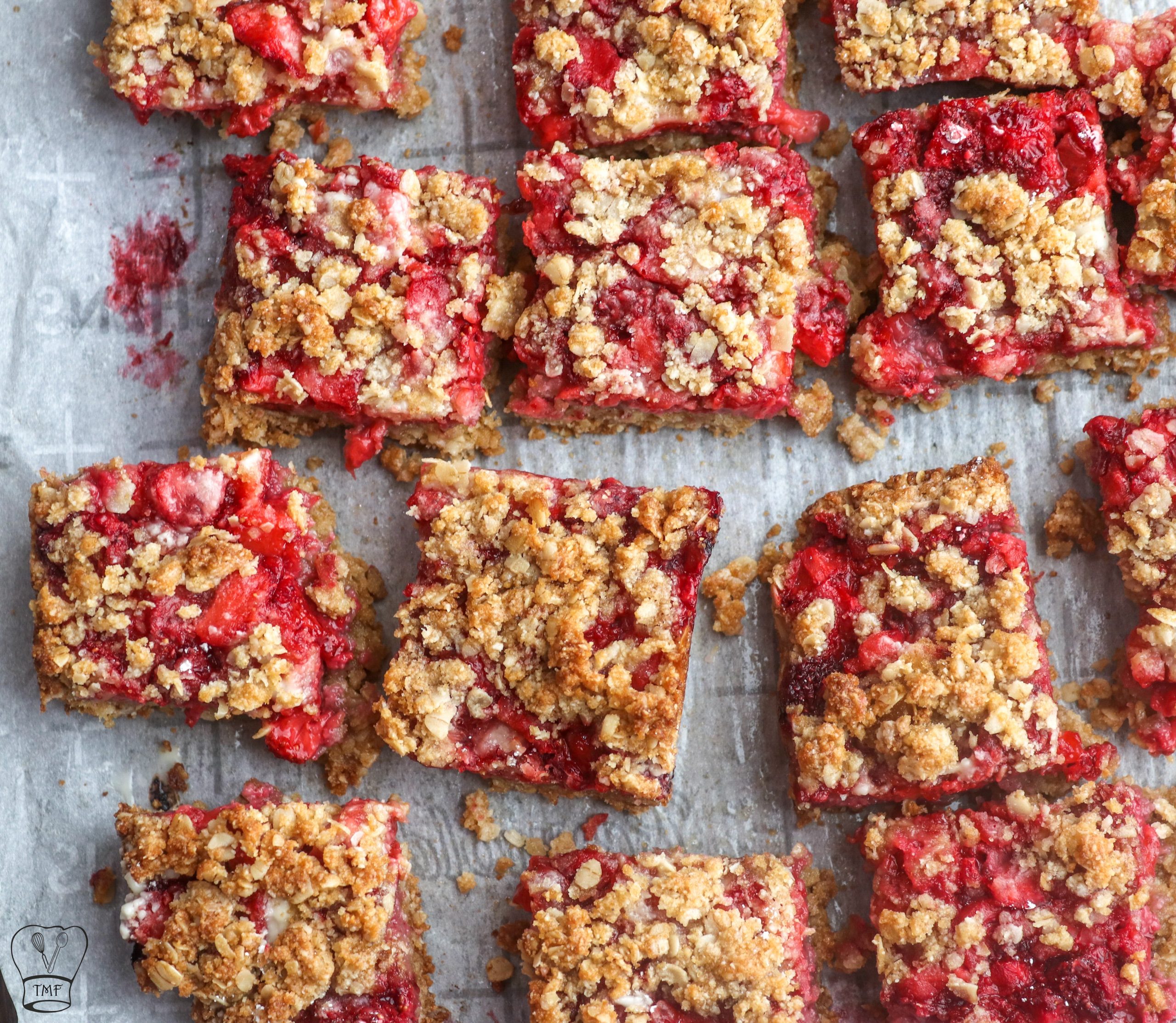 Can I skip corn flour?
No, as strawberry bake juiciness from strawberry might make the bars soggy so to make delicious don't crumble bar with crispy around the edge we need corn flour. If you are using freshly picked strawberry use 1 teaspoon corn flour extra. After baking, if you see races of cornflour, add little ghee on top of it and make for an additional minute
What is the shelf life of strawberry bars?
I would recommend refrigerating to maintain the freshness. It stats good for 3 days in the fridge.
Can I cut the bar immediately after baking?
No, after baking let them cool at room temperature. Grease a knife with little ghee and cut them into squares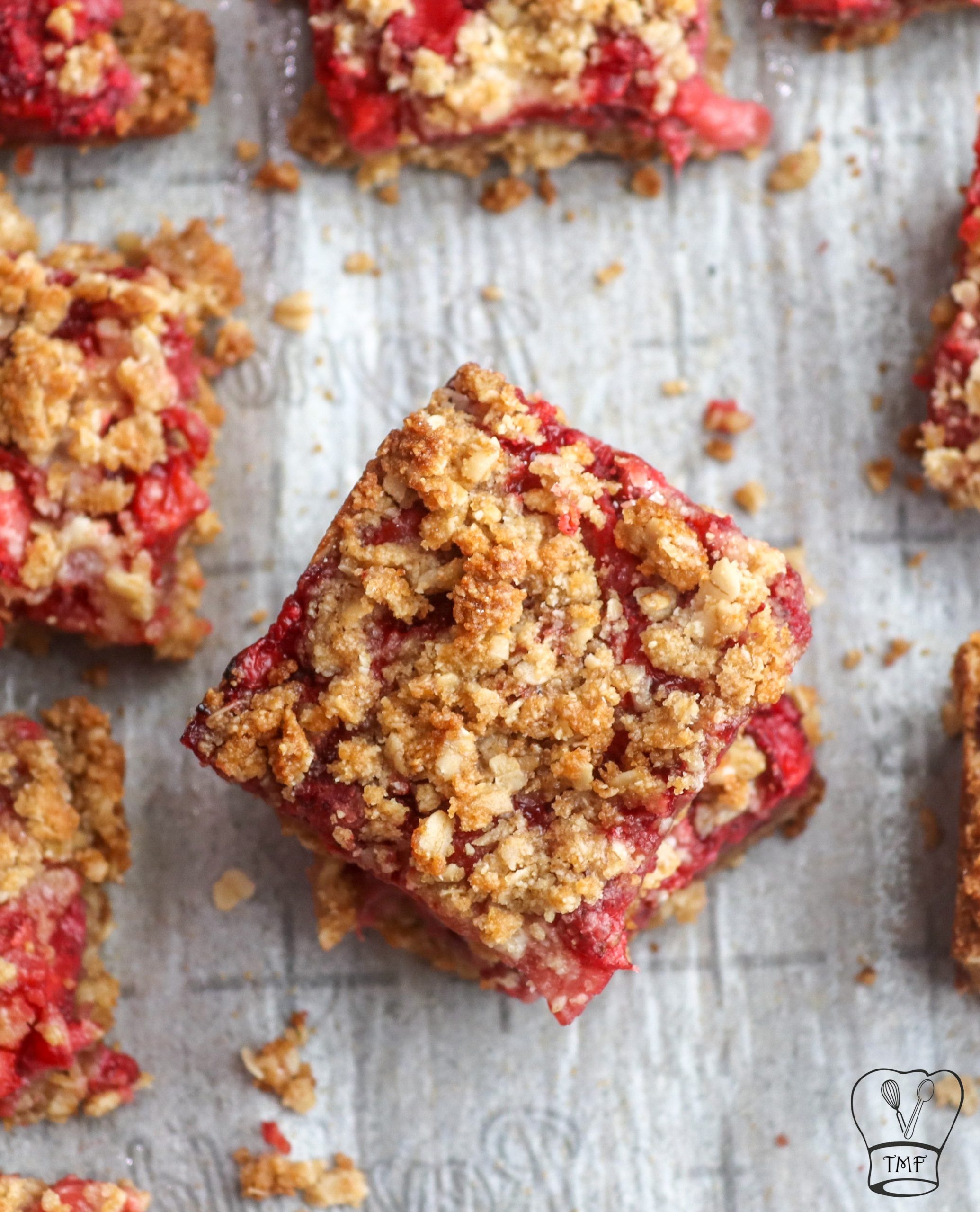 Strawberry based recipes in TMF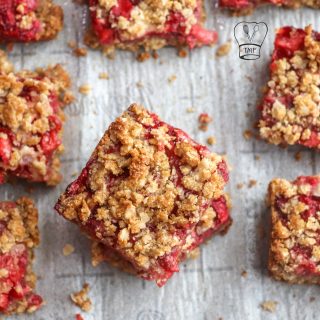 Ingredients
Base
1/2

cup

melted butter/ ghee

1

cup

quick oats

1

cup

almond flour

tightly pressed

1/4

teaspoon

baking soda

1/8

teaspoon

Salt

1/4

teaspoon

vanilla extract

1/2

cup

brown sugar tightly pressed
Top layer
1

tablespoon

cornflour

1

+ 1/2 cup strawberry

chopped

1

tablespoon

brown sugar
Instructions
After washing strawberries spread them on a kitchen towel  and let the moisture evaporates

Preheat the oven to 375 degrees Fahrenheit

Line 8*8 baking tray with parchment paper and grease with ghee/ cooking spray

Melt butter /ghee

Add oats, almond flour, baking soda, vanilla extract, salt, and brown sugar, mix well

Save 1/4 cup of the mixture and add remaining to the baking tray

Gently press it

Spread and add a strawberry on the top

Furthermore sprinkle brown sugar, cornflour all over the strawberry

Finally, sprinkle the saved 1/4 cup of mixture on the top and bake for 20-25 minutes

Cool the bar and cut them into squares. Refrigerator for longer shelf life
Video
Notes
Always dry the strawberry completely then prepare bar
adjust the sugar according to your sweetness
I have used vanilla extract but you can use any flavoring of your choice
You can use coconut flour instead of almond flour
For vegan version use melted coconut oil
Ingredients:
Base
1/2 cup melted butter/ ghee
1 cup quick oats
1 cup almond flour, tightly pressed
1/4 teaspoon baking soda
1/8 teaspoon Salt
1/4 teaspoon vanilla extract
1/2 cup brown sugar tightly pressed
Top layer
1 tablespoon cornflour
1 + 1/2 cup strawberry, chopped
1 tablespoon brown sugar
How to make strawberry crumble with step by step pictures
After washing strawberries spread them on a kitchen towel and let the moisture evaporates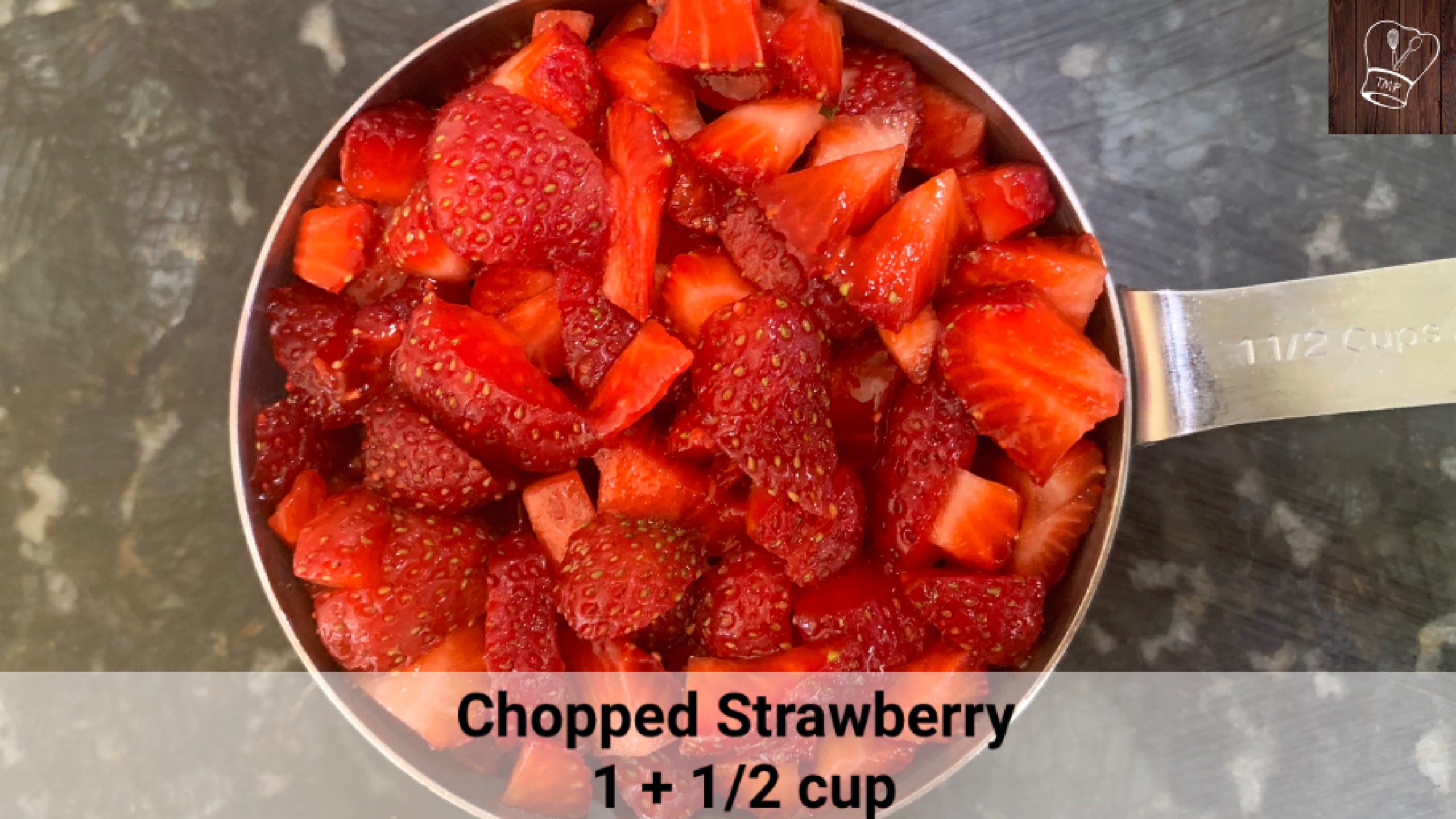 Preheat the oven to 375 degrees Fahrenheit

Line 8*8 baking tray with parchment paper and grease with ghee/ cooking spray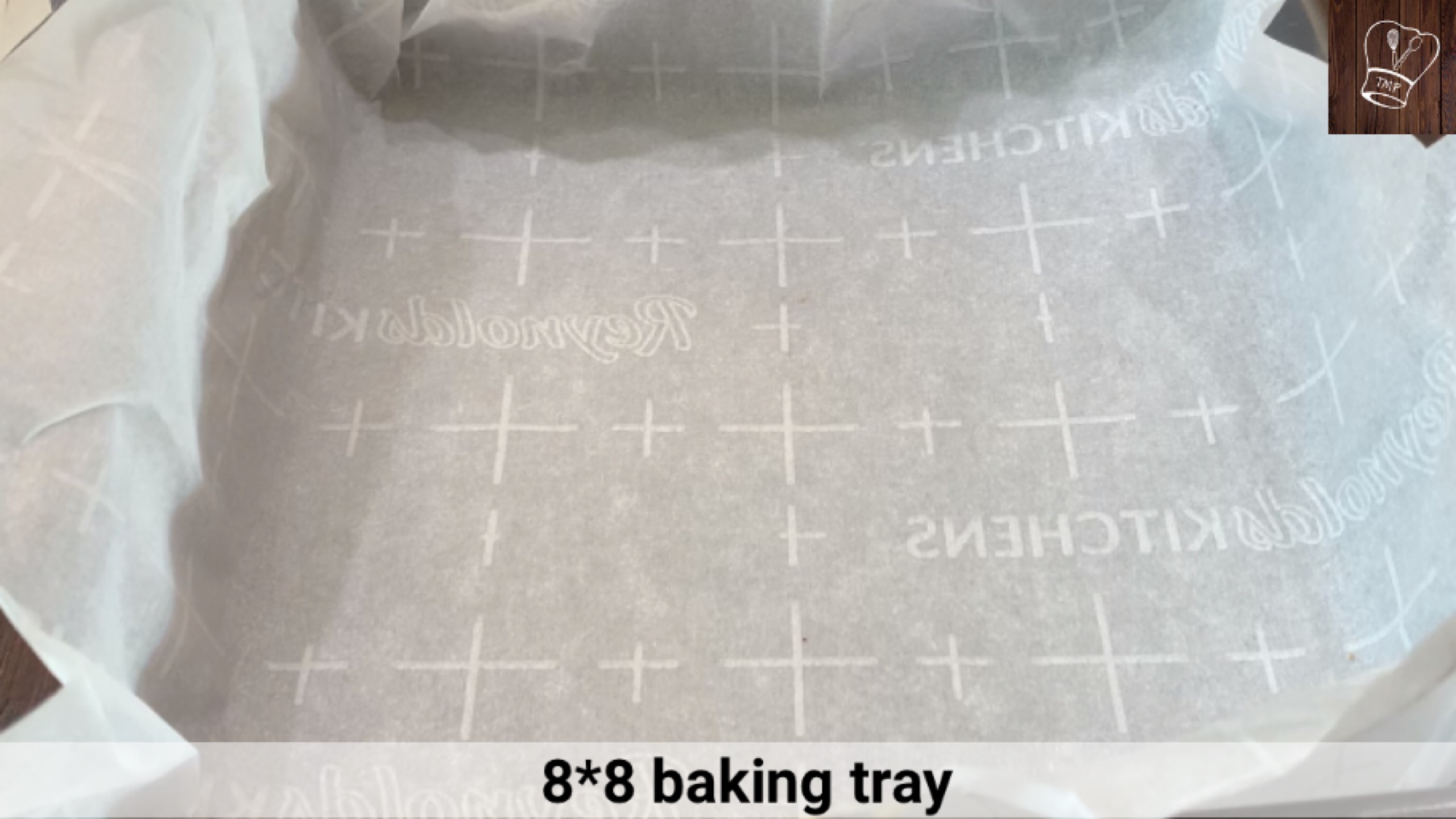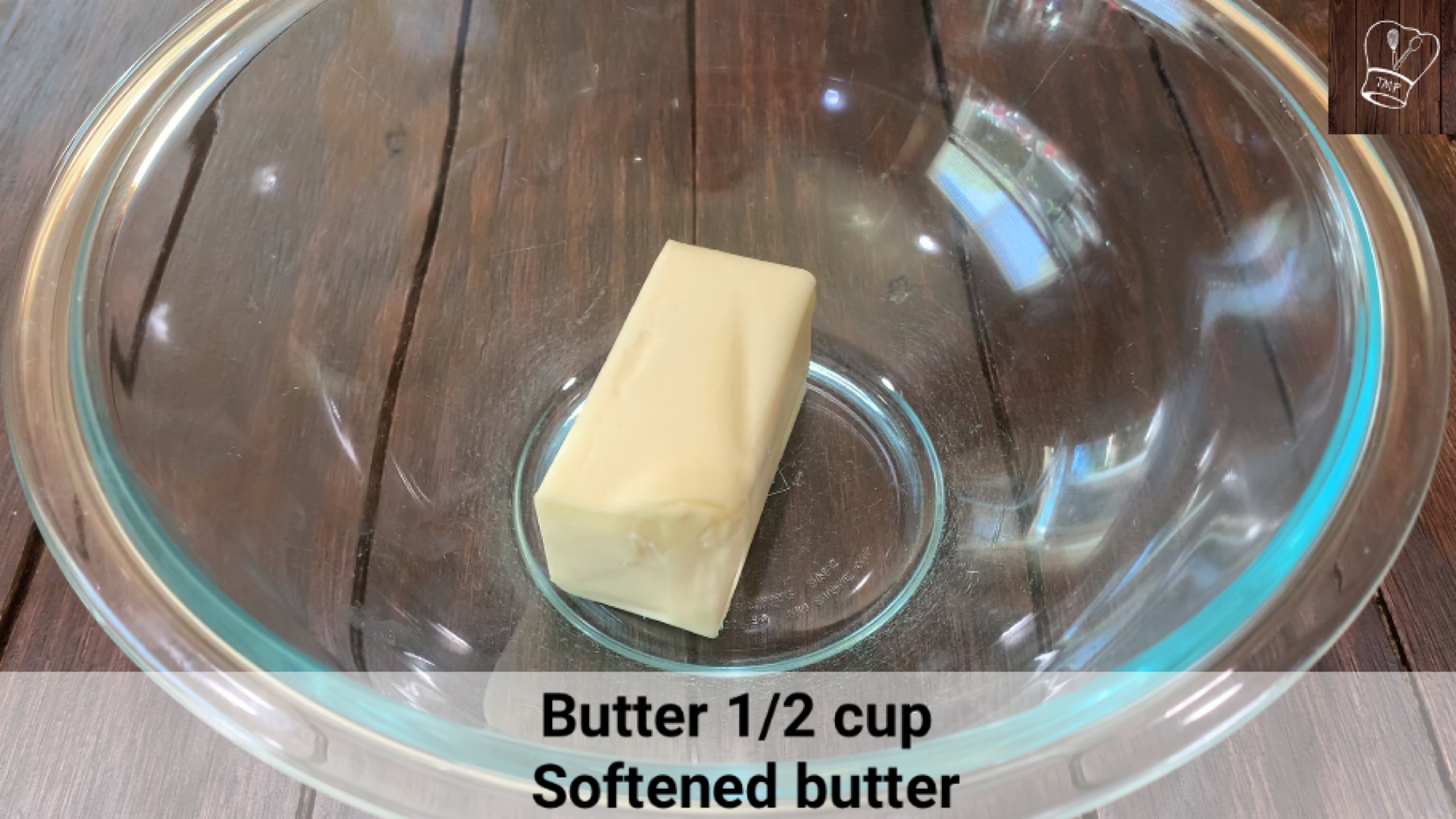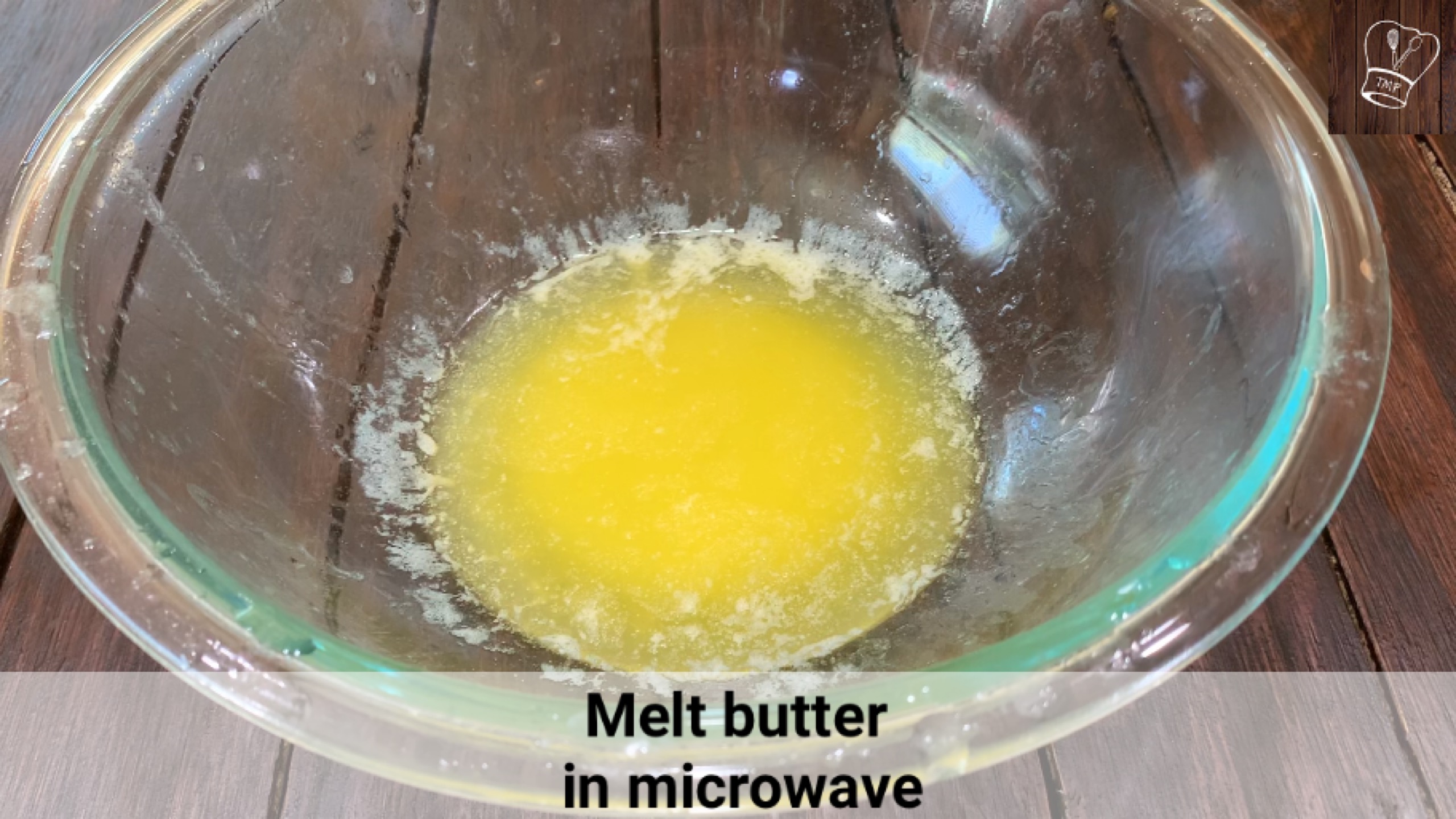 Add oats, almond flour, baking soda, vanilla extract, salt, and brown sugar, mix well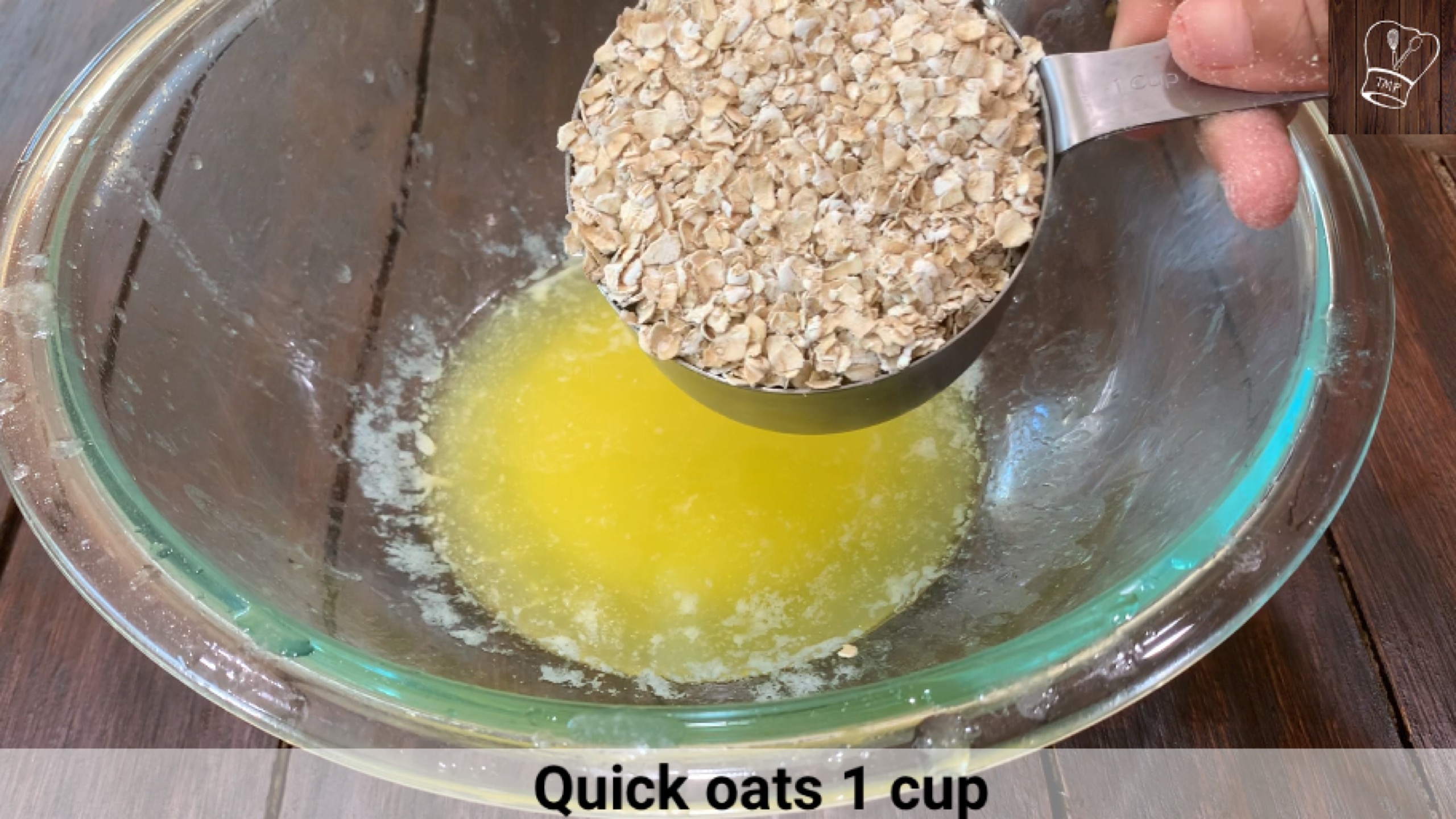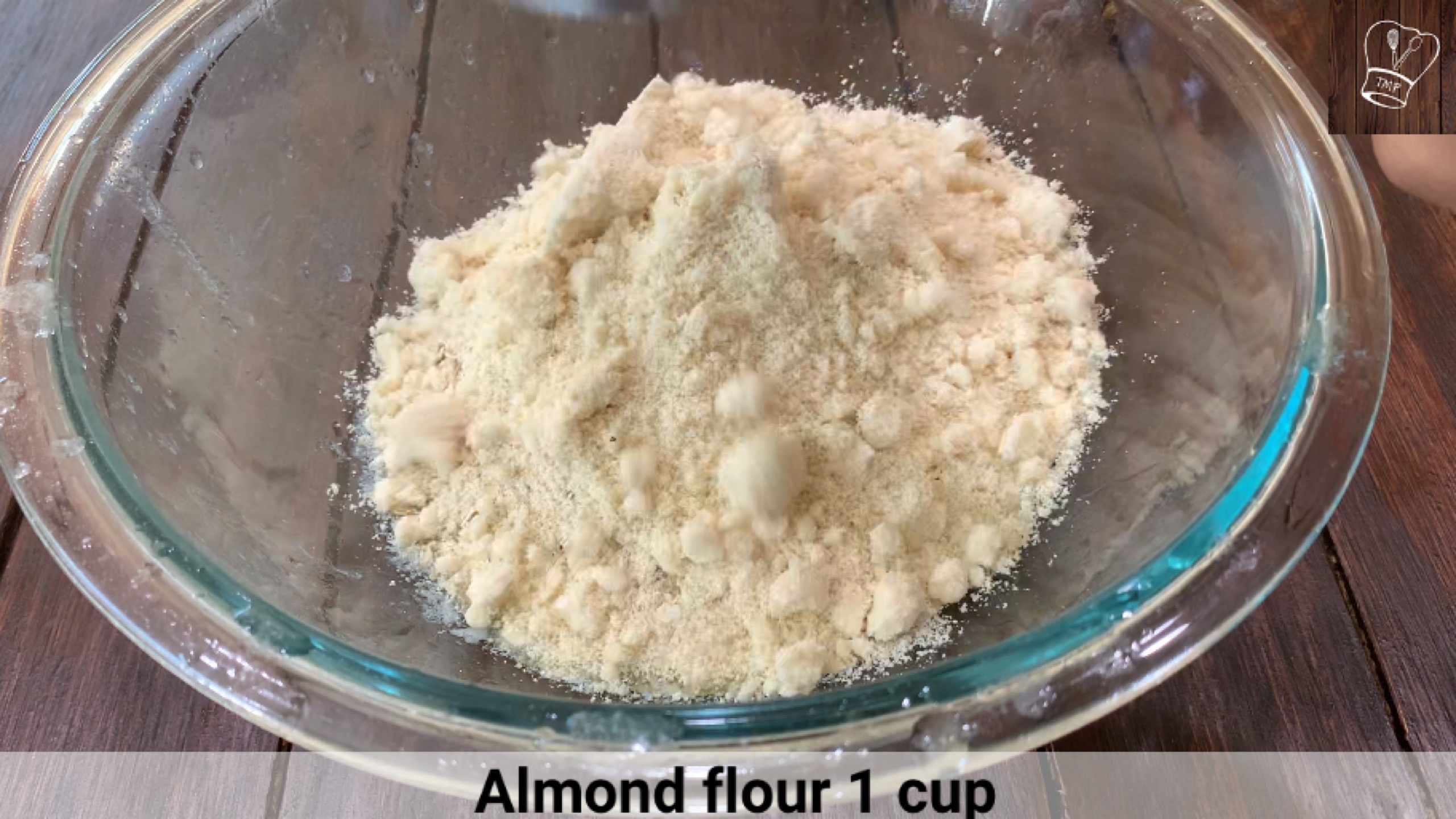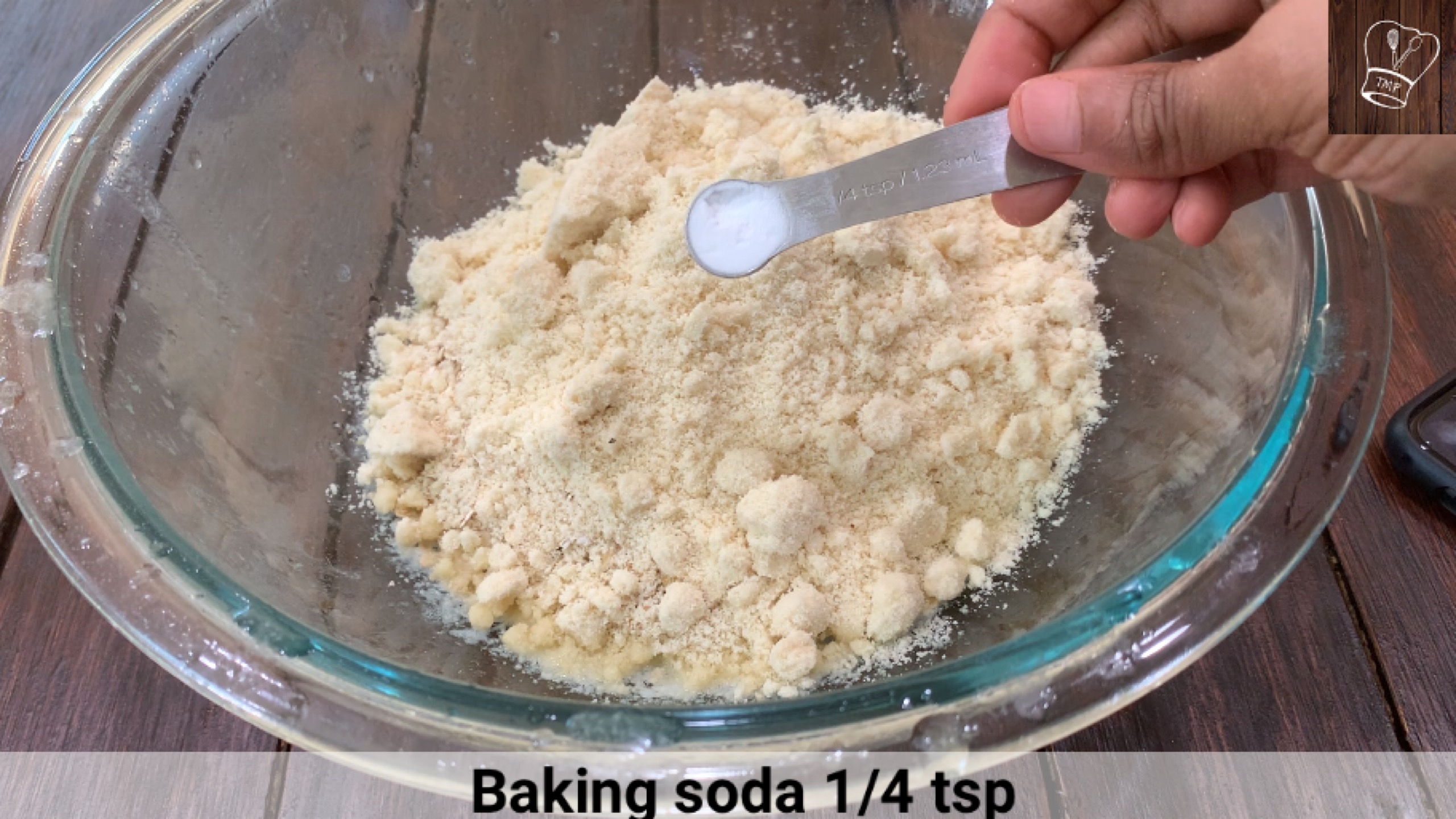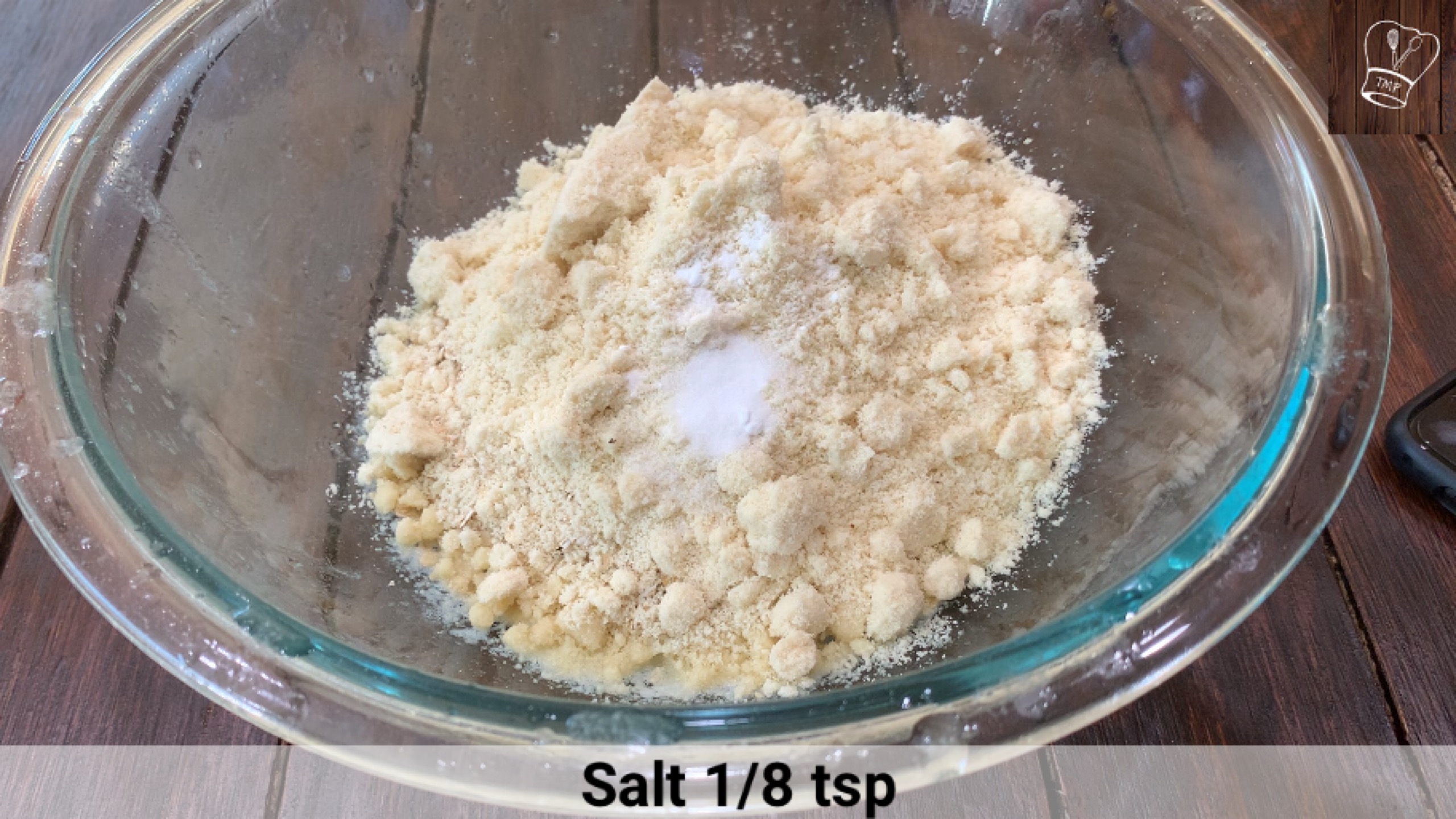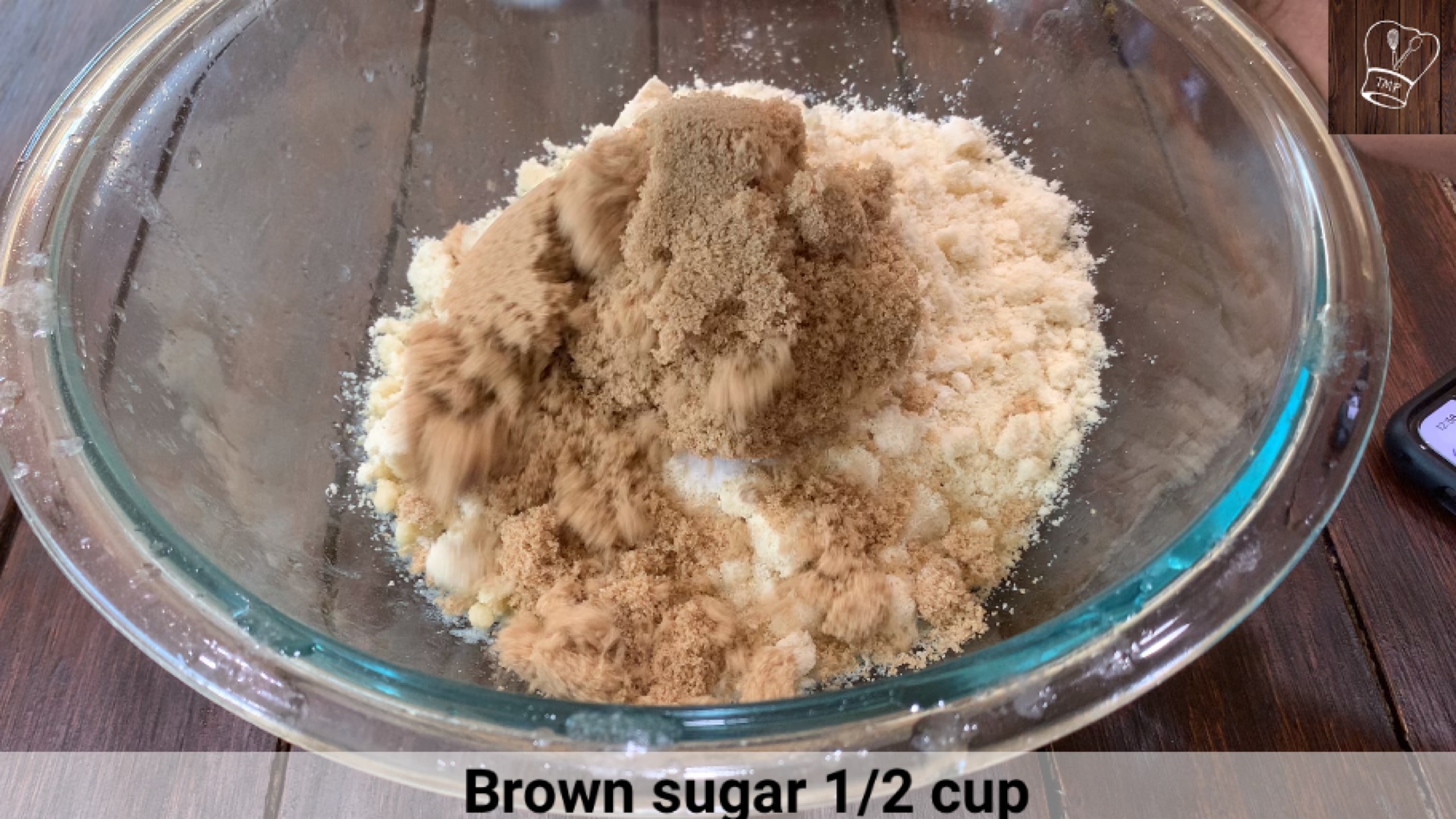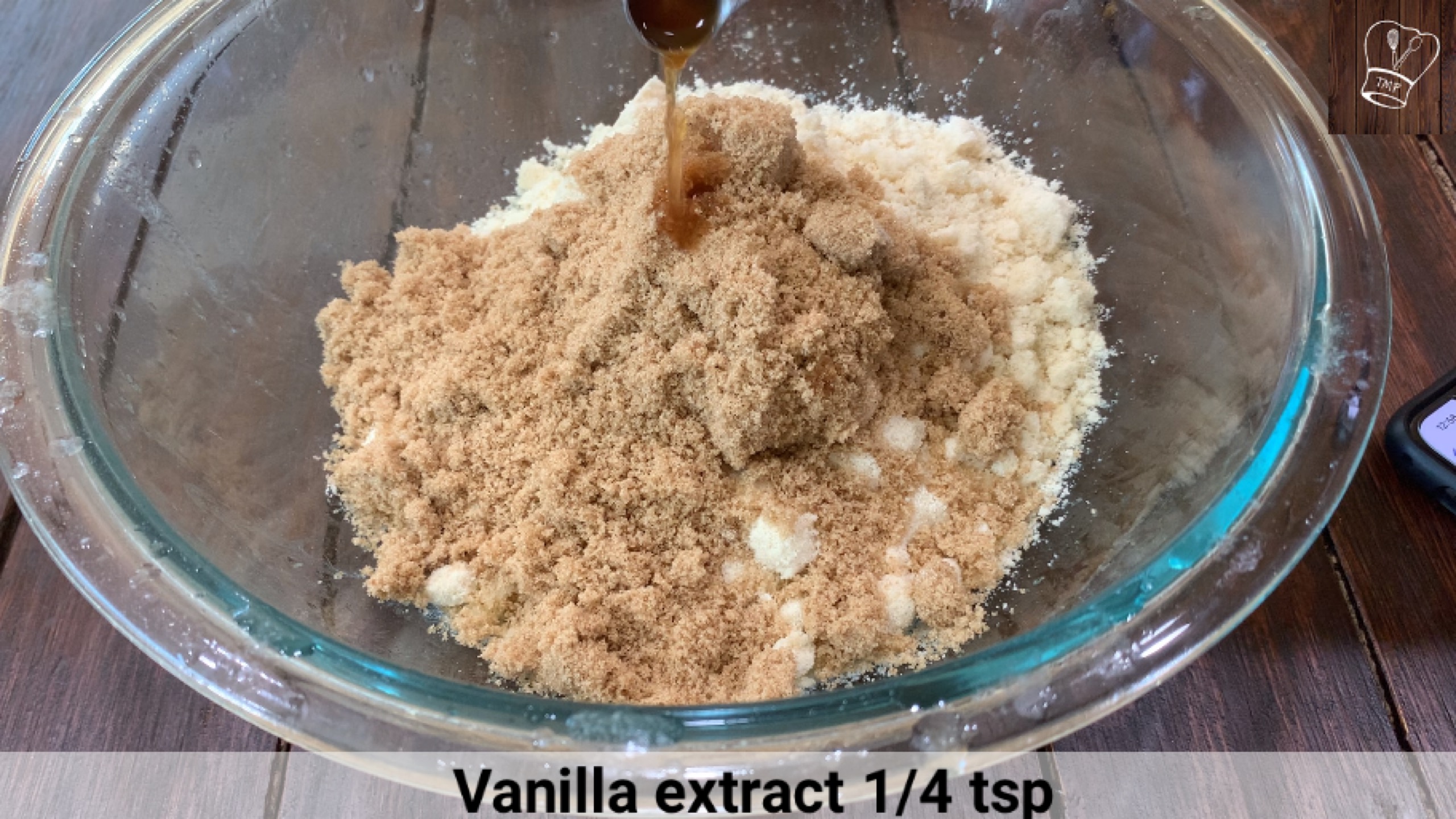 Save 1/4 cup of the mixture and add remaining to the baking tray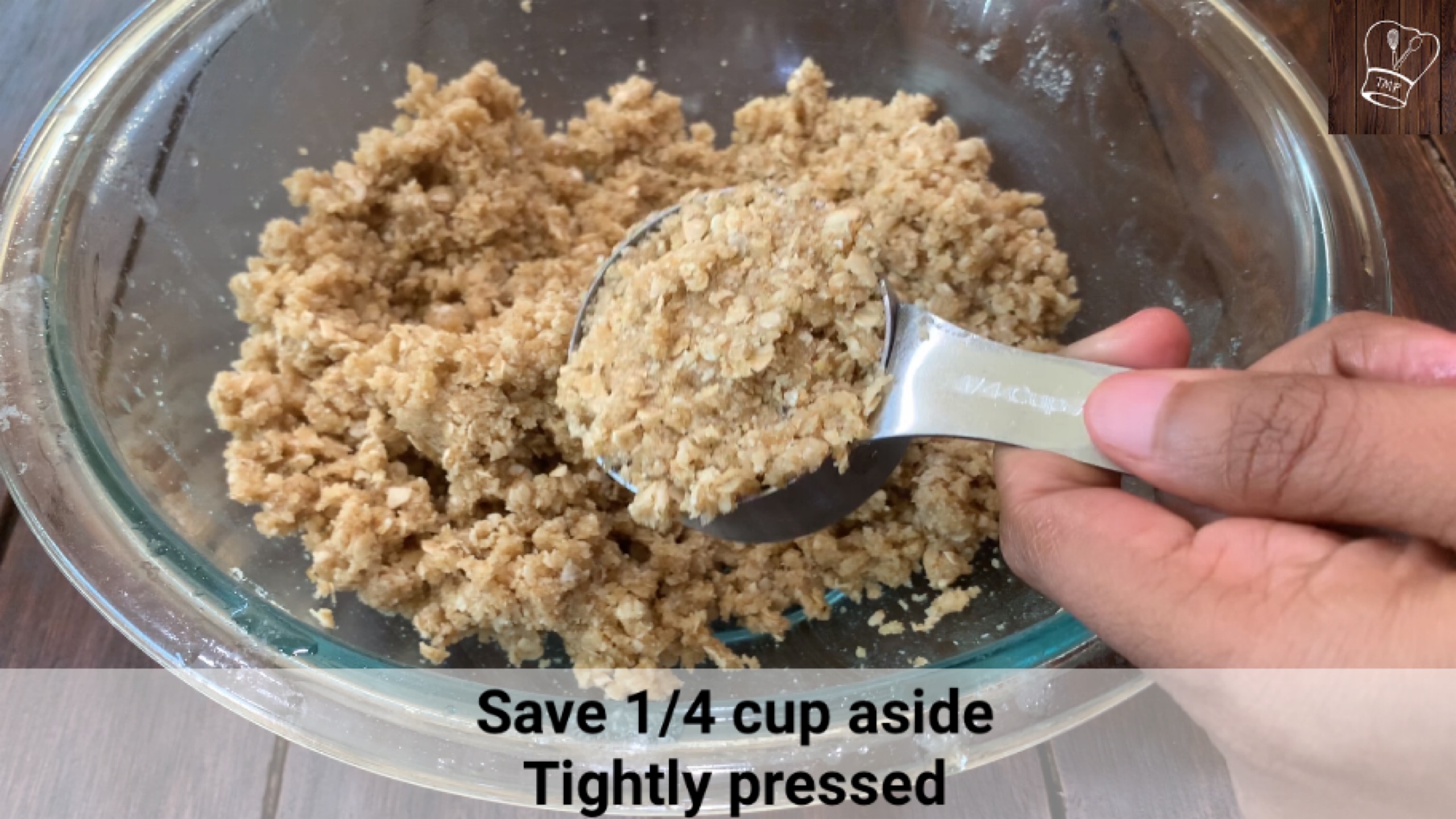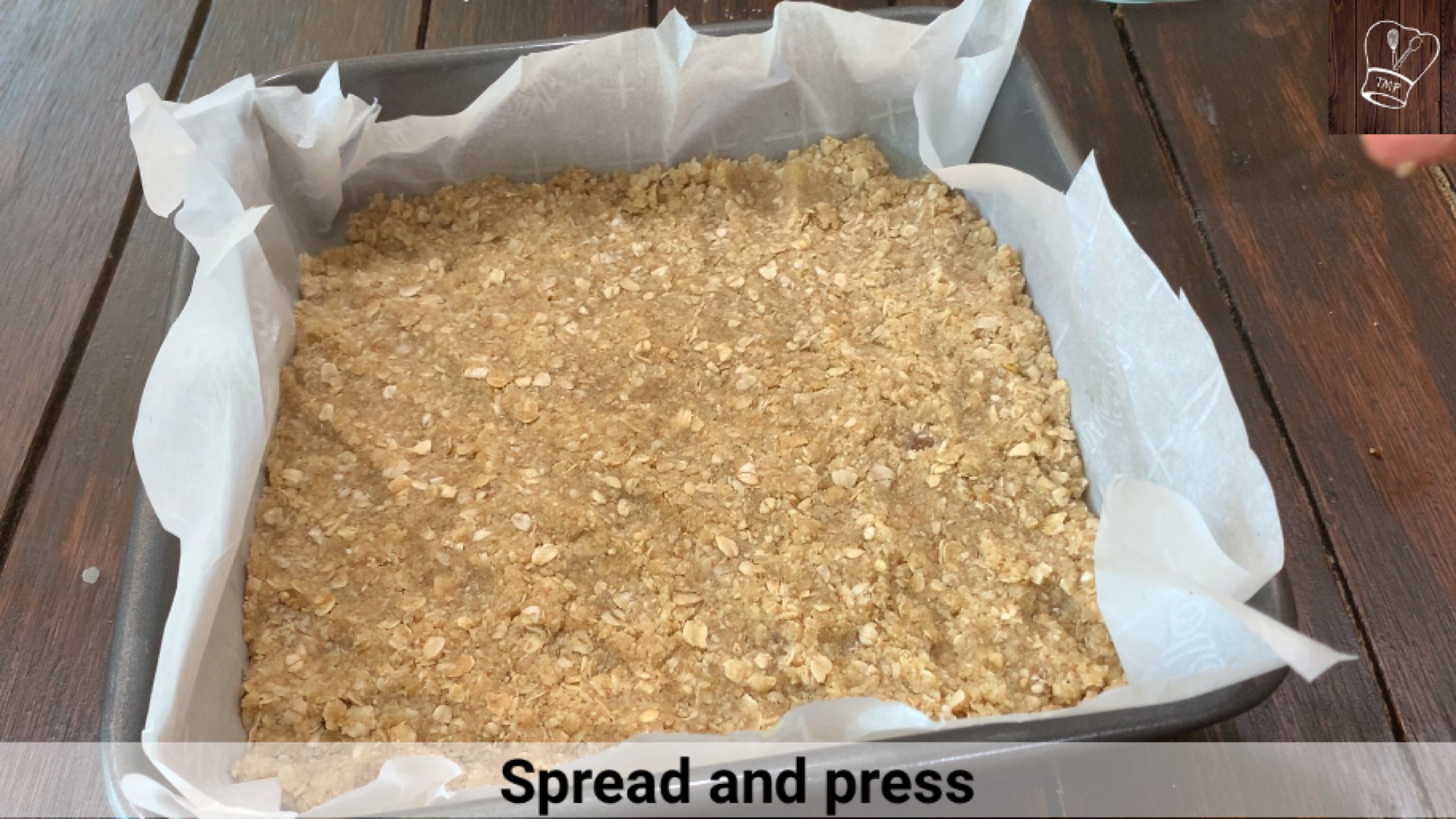 Spread and add a strawberry on the top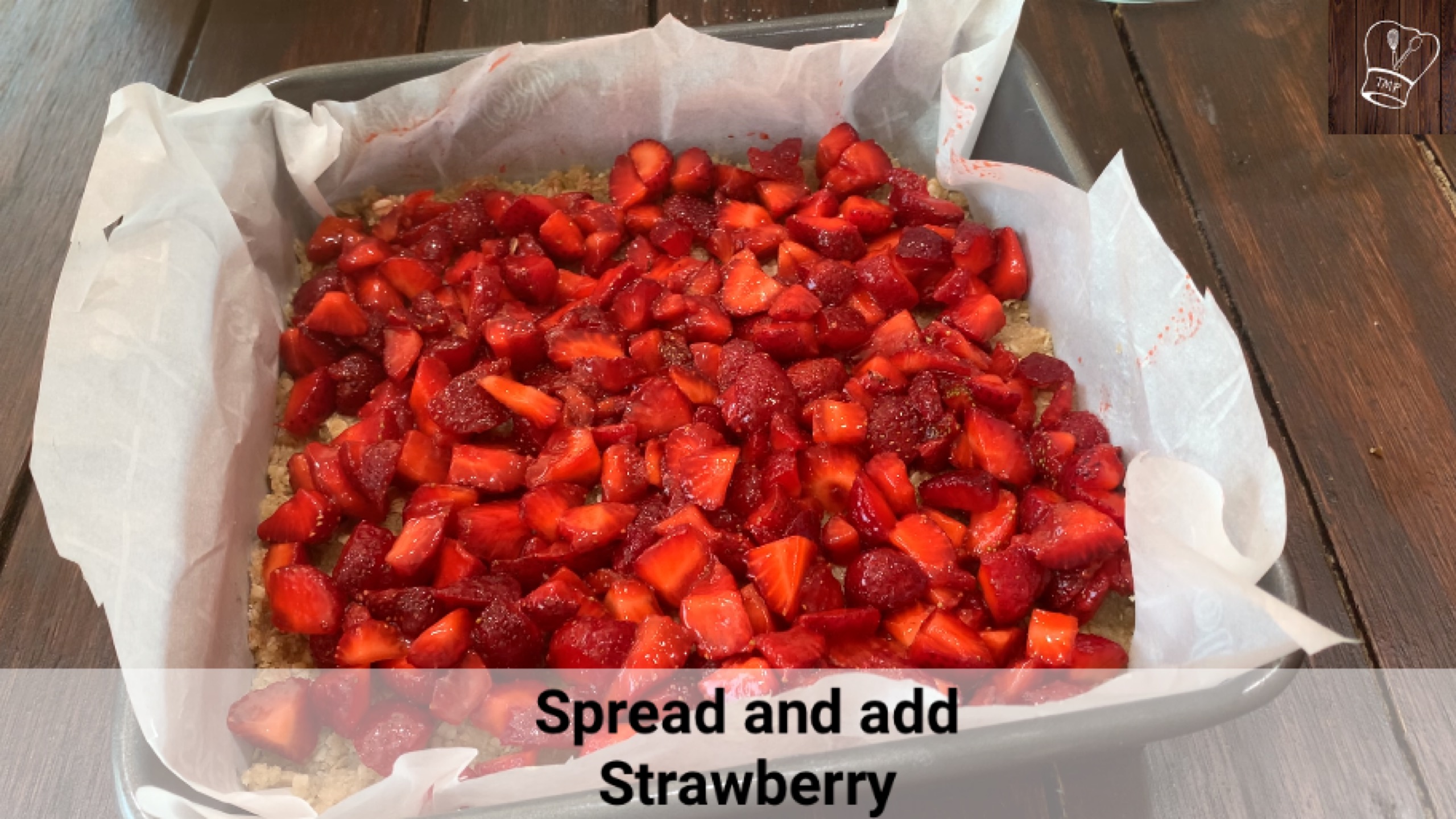 Furthermore sprinkle brown sugar, cornflour all over the strawberry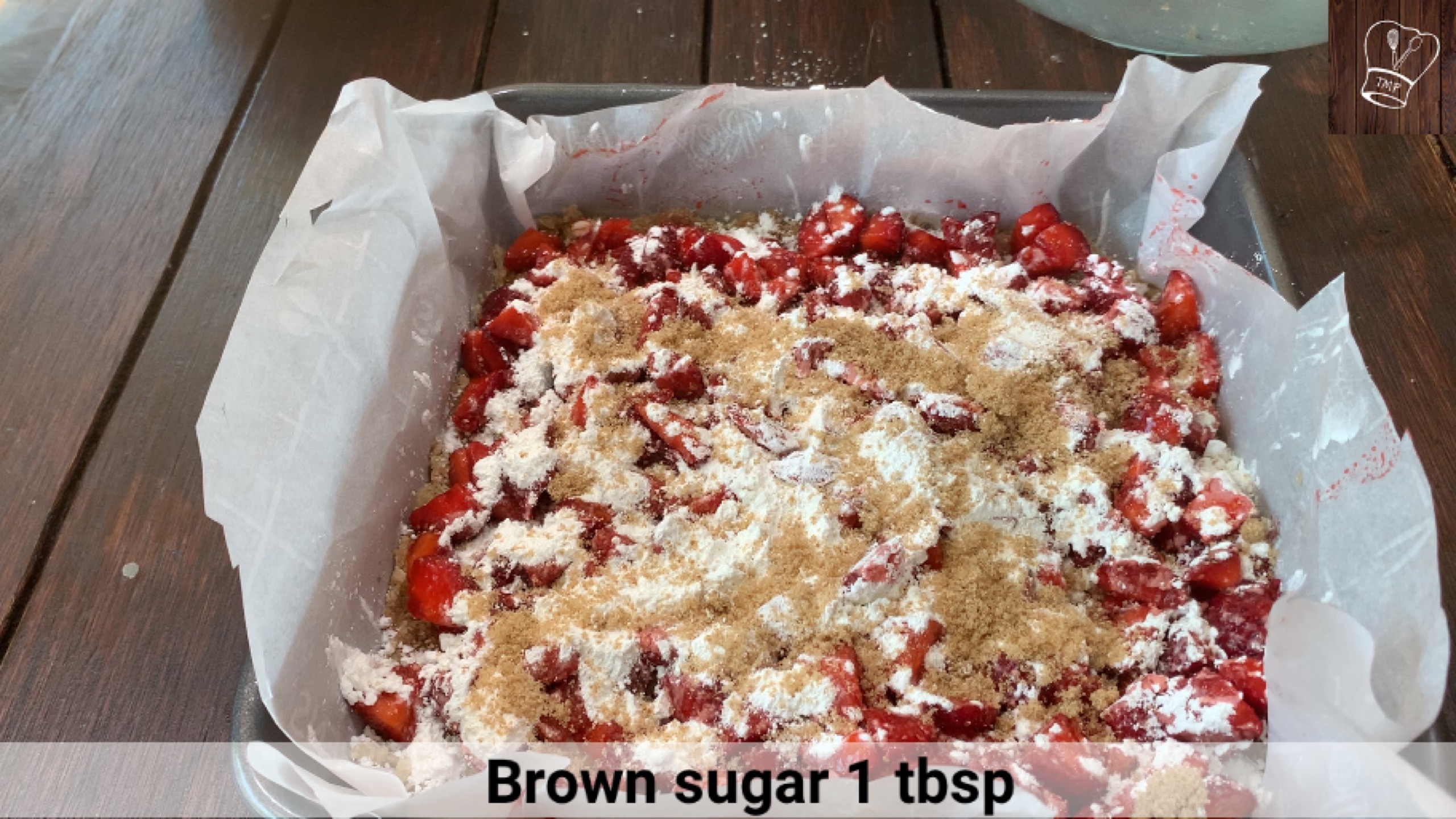 Finally, sprinkle the saved 1/4 cup of mixture on the top and bake for 20-25 minutes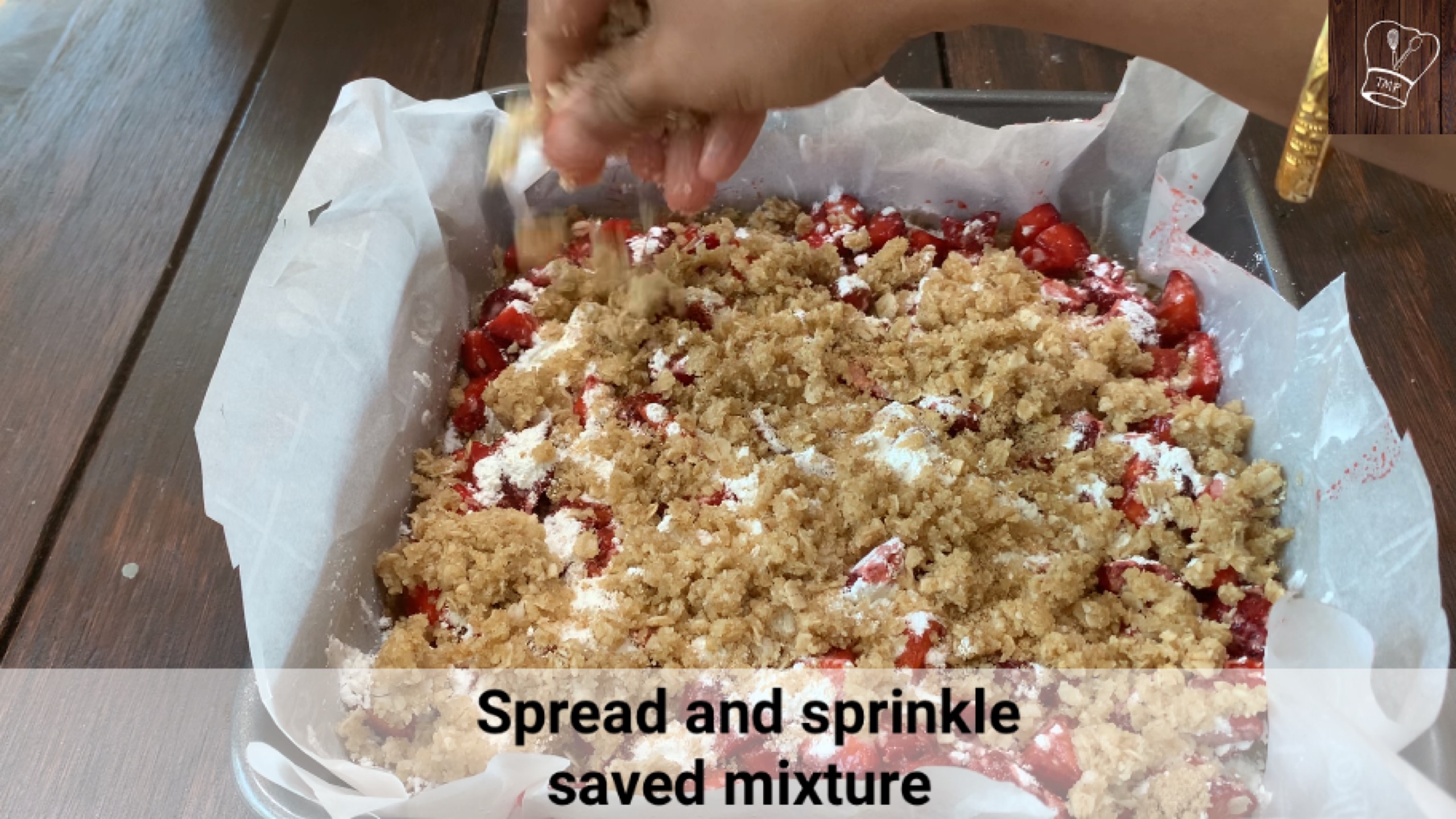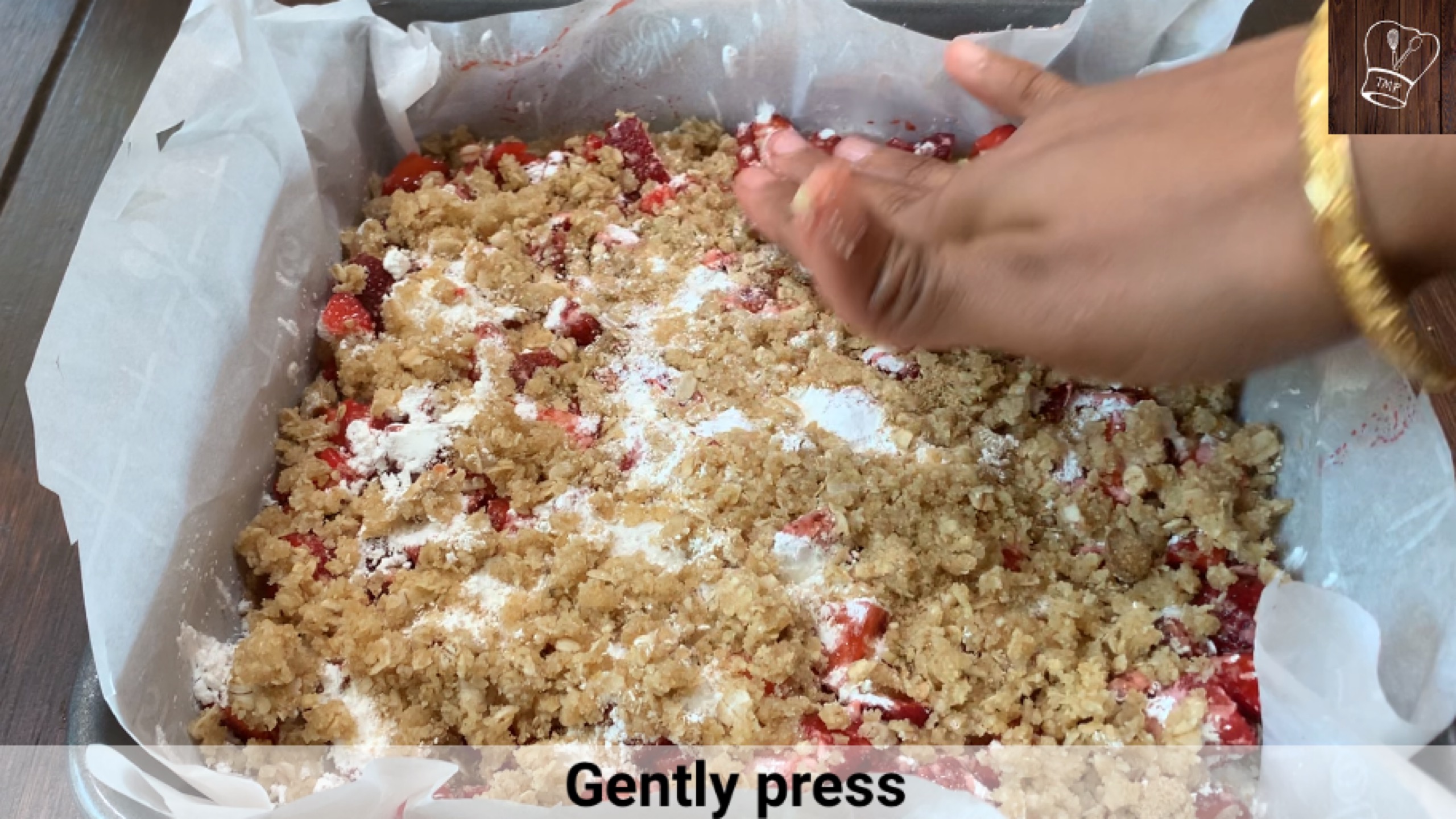 Cool the bar and cut them into squares. Refrigerator for longer shelf life