Ven Pongal | Ghee Pongal | Khara Pongal | Spicy Pongal | Ven Pongal recipe | South Indian kichadi /Khichdi with step-by-step pictures and video recipe. Check out the Pongal video recipe and If you like the video pls SUBSCRIBE to my channel. Also, check out the Ghee Pongal chutney combo recipe

Ven Pongal | Ghee Pongal | Khara Pongal in a pressure cooker and Instant pot instructions. Pongal is a popular south Indian tiffin variety prepared with rice & moong dal. We prepare Pongal in a sweet and savory version. Ven Pongal and chakkarai Pongal are often offered to God as naivedhyam/ prasadam. In our home, we make Ven Pongal during the Thai Pongal festival, during Navratri, Varalakshmi Pooja, etc.
Ven Pongal is one of my favorite tiffins as it is easy to cook. For our phase of life many days we feel like wrapping up the kitchen soon. One-pot meals like Pongal are such a boon. Soak everything together, a few whistles, and Pongal is ready. Just spend a few extra minutes extra for thalippu(tadka) and cook everything together, protein-rich filling meal is ready. Green Moong bean kichadi is yet another family's favorite dish.

Ven Pongal with lots of ghee makes me lazy and I will do nothing but sit on the couch and watch some random television channel. After I started cooking, we prefer to have Pongal as a weekend brunch. Once in a blue moon, I pair Ven Pongal with Sakkarai Pongal and vadai.
Ven Pongal using a Pressure cooker and Instant pot?
Pongal can be easily prepared in a pressure cooker and an instant pot. For instant pot cooking, use rice mode and cook Pongal and follow the rest of the procedure.
Can I use green chilli for Pongal?
Traditionally in our home, Ven Pongal is prepared with pepper spice. You can also add red chili or green chilli while tempering
Checkout other Pongal varieties in TMF,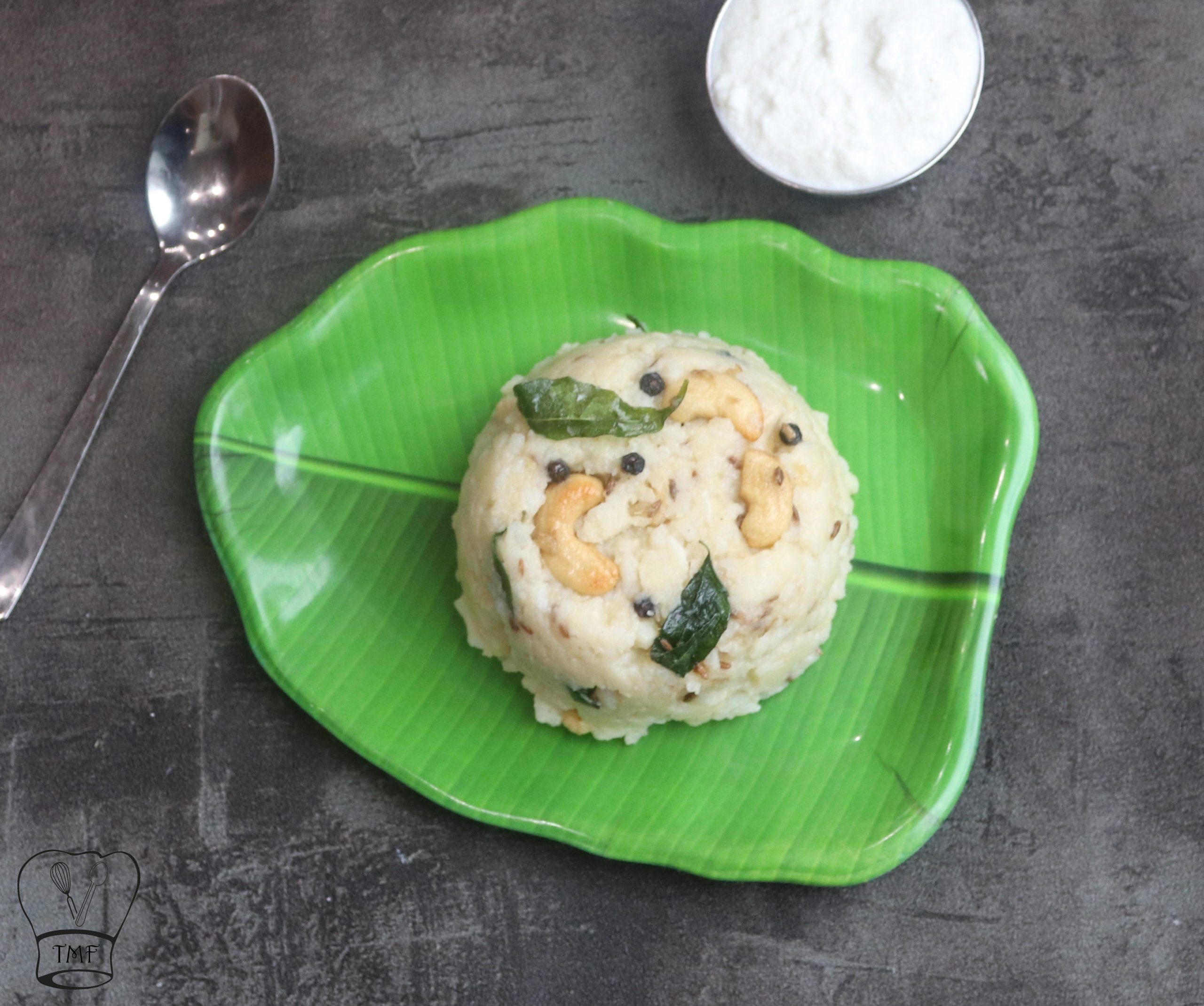 Pongal recipes | bhogi recipes | kannum Pongal recipes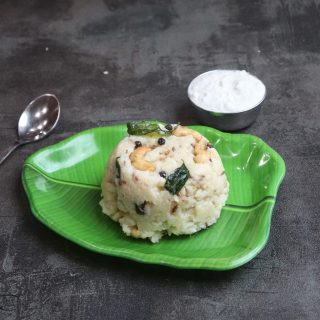 Ven Pongal (Manjal Pongal) / Ghee Pongal
Manjal Pongal is generally prepared day (evening) before Varalakshmi Pooja and offered to God. It's nothing but Ven pongal with a touch of Turmeric powder (Manjal/yellow).
Print
Pin
Comment
Ingredients
Rice - 1/4 cup

Split yellow moong dal - 2 tbsp

Ghee - 1 tsp

Water - 2 cups + 1/4 cup

Salt - as needed

Ghee - 2 tbsp

Cumin seeds - 1 tsp

Peppercorns - 1 tsp

Adjust according to your spice level

Fresh curry leaves - few

Cashew nuts - as needed

Ginger - 1/2 tsp

peeled and grated
Instructions
Wash rice and moong dal well; soak them in hot water (I soaked in hot water for 30 minutes) and set it aside

Add ghee to the pressure cooker, sauté rice and moong dal for 1 min in low flame

Furthermore add 1 cup + 1/4 cup of water and mix well; turn on the stove in medium flame and cook

Mix well and let it boil. After the water turns frothy boil mix well and make sure rice/ dal are not stick to the cooker

Pressure cook for 4-5 whistles, turn down the flame to low and keep for 15 seconds and turn off the stove

In a small tadka pan add ghee and let it turn warm

Add cashew and sauté for 30 seconds

Furthermore add pepper, curry leaves, cumin seeds and let them splutter

Finally add ginger and mix well; turn off the stove and transfer the tadka into a small cup

After the pressure release naturally mash the Pongal well with a ladle

Add 1 cup of warm water and mix well

Cook the Pongal on medium heat

Add required salt, ghee and cook the Pongal 2-3 minutes or until the Pongal comes together. Pongal thickens overtime so turn off the stove before it turns too thick
manjal pongal
Add a generous pinch of turmeric powder while cooking Pongal and follow the rest of the procedure
Video
Notes
 I have cooked rice and Dal directly in the cooker. If you are using a separator reduce the water accordingly 
I have used some masoori rice. If you are using raw rice use less water
To cook Pongal in instant pot use rice mode
Adjust the water according to the consistency you desire your p 
Adjust ghee according to your desire
Pongal thickens overtime. Always turn off when the pongal comes together it will  come to scoopable  consistency after sometime 
If you are serving the Pongal for kids use pepper- cumin powder and ginger powder. Instead of whole pepper, cumin seeds and ginger
Ingredient:
Rice - 1/4 cup
Split yellow moong dal - 2 tbsp
Ghee - 1 tsp
Water - 2 cups + 1/4 cup
Salt - as needed
To temper:
Ghee - 2 tbsp
Cumin seeds - 1 tsp
Peppercorns - 1 teaspoon (Adjust according to your spice level)
Fresh curry leaves - few
Cashew nuts - as needed
Ginger - 1/2 tsp, peeled and grated

How to make Ven Pongal with step by step pictures:
Wash rice and moong dal well; soak them in hot water (I soaked in hot water for 30 minutes) and set them aside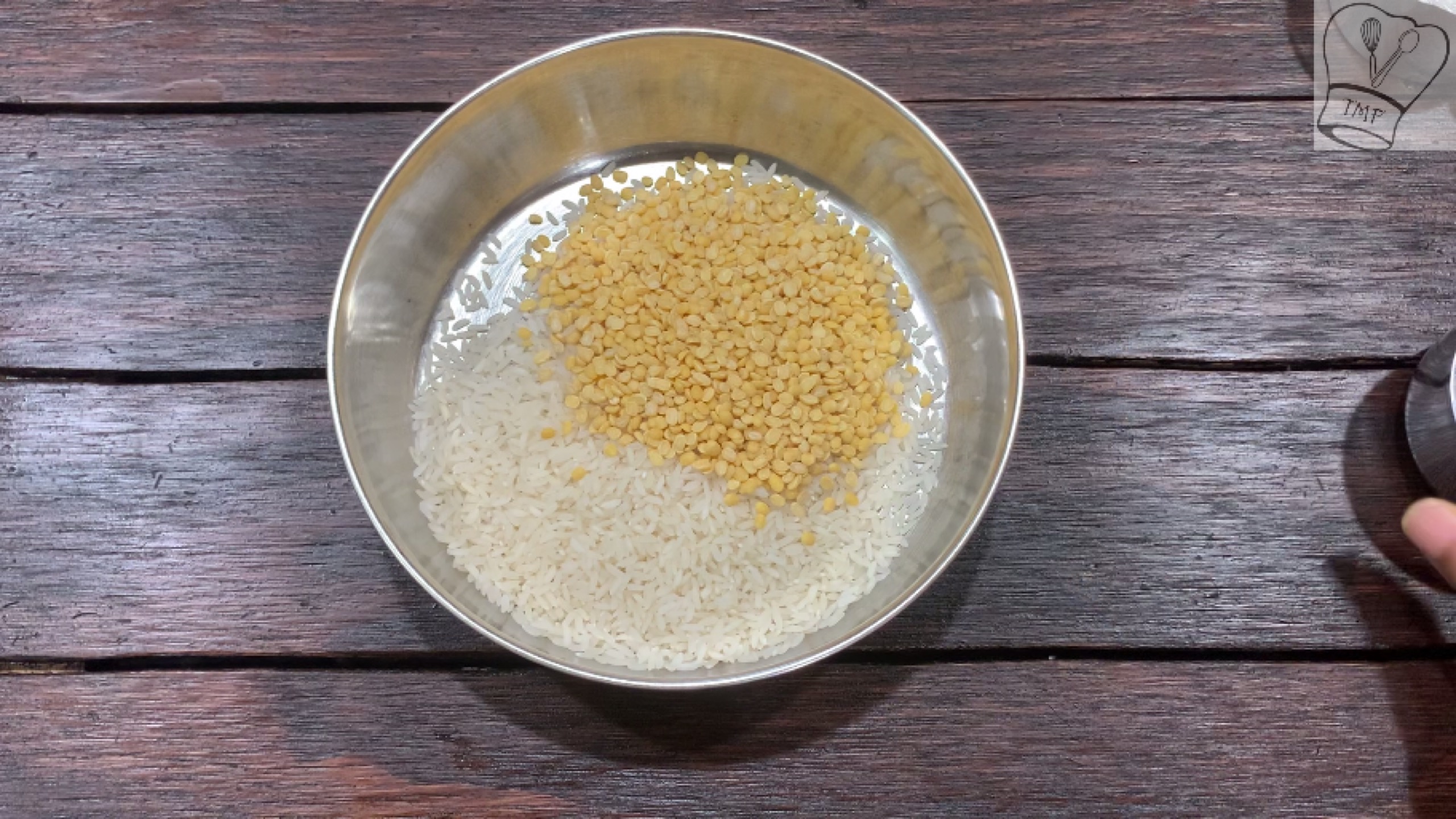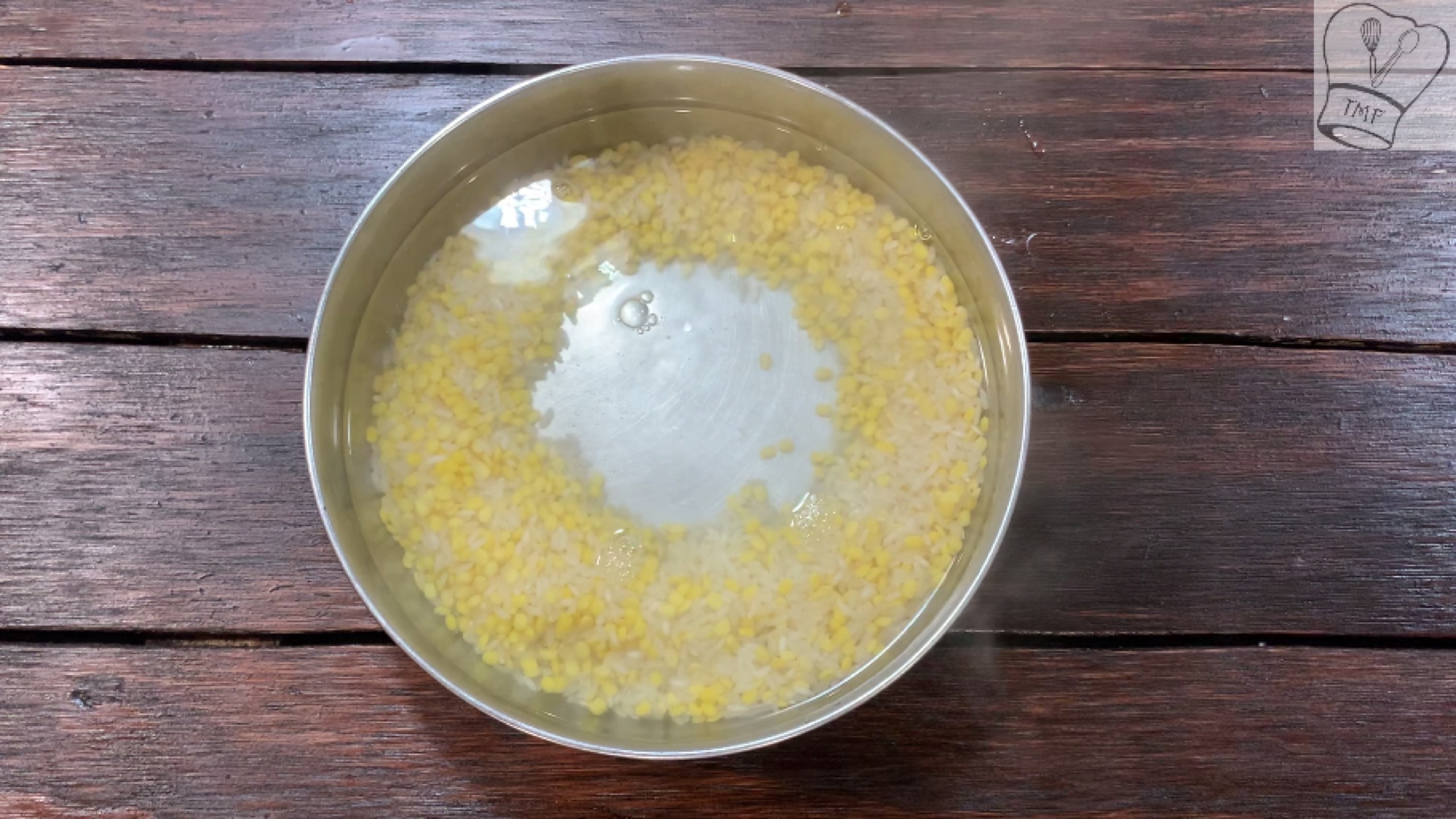 Add ghee to the pressure cooker, sauté rice and moong dal for 1 min in low flame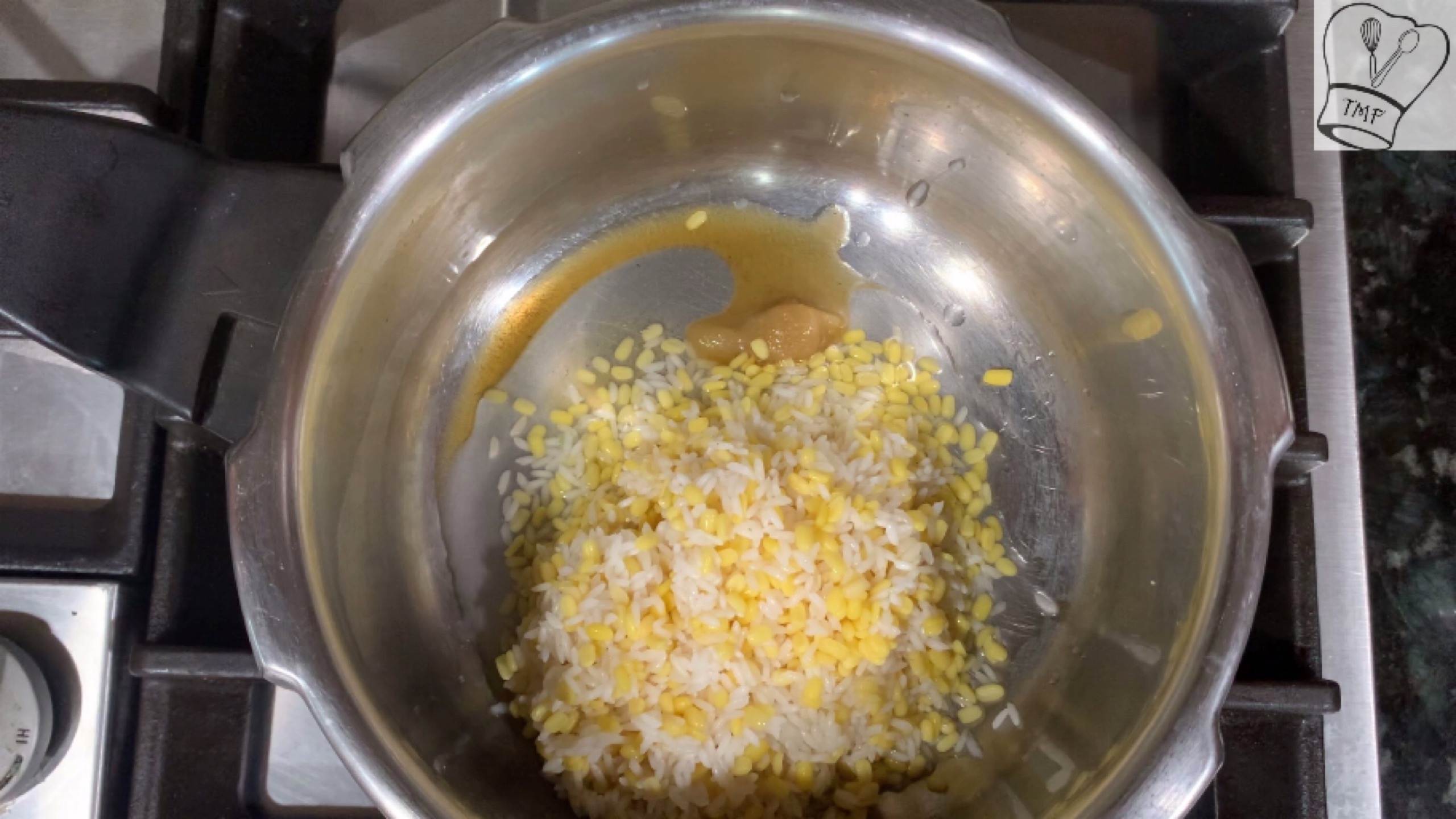 Furthermore, add 1 cup + 1/4 cup of water and mix well; turn on the stove on medium flame and cook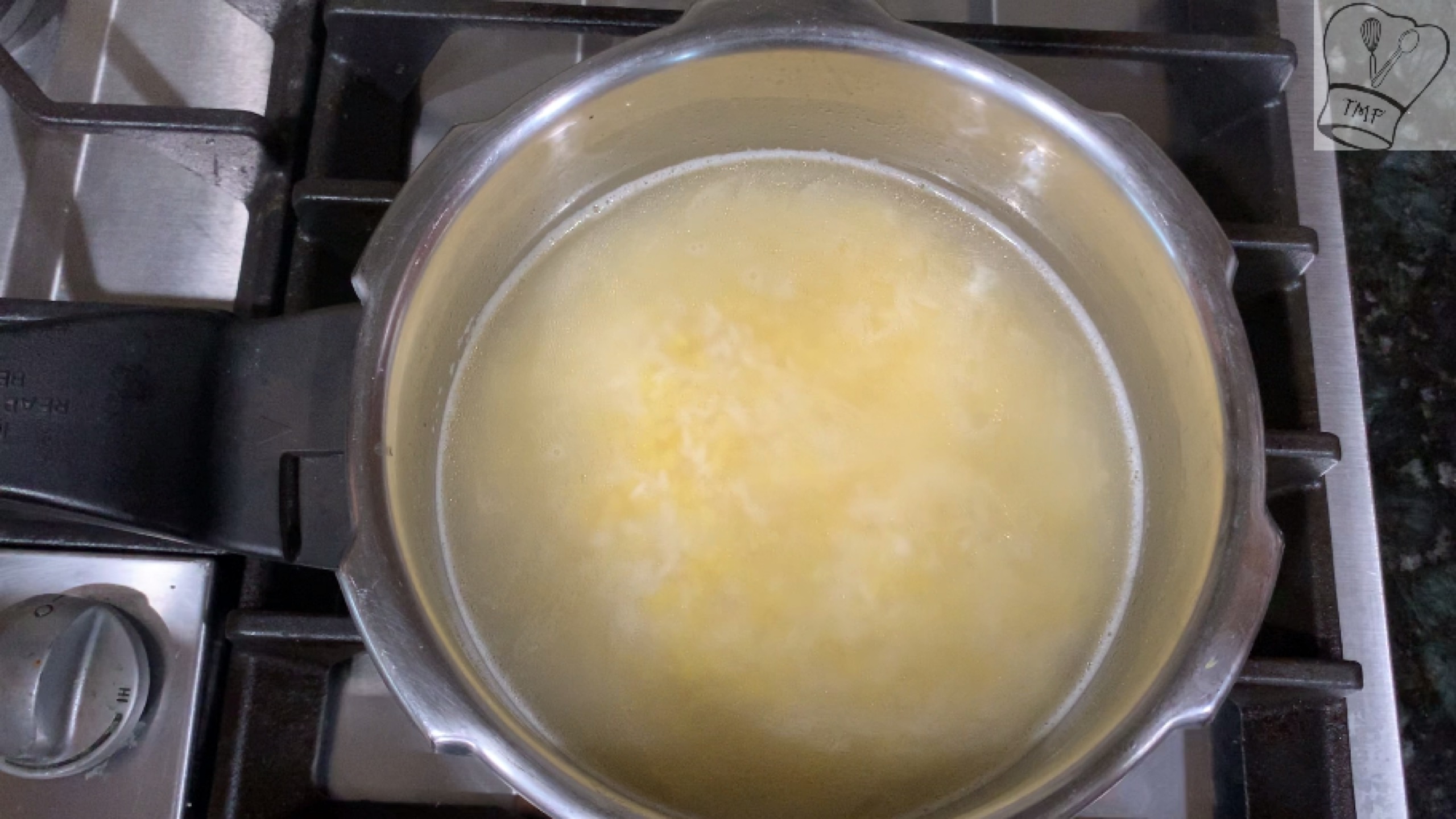 Mix well and let it boil. After the water turns frothy boil mix well and makes sure rice/ dal is not stick to the cooker
Pressure cook for 4-5 whistles, turn down the flame to low and keep for 15 seconds and turn off the stove
In a small tadka pan add 1 tablespoon of ghee and let it turn warm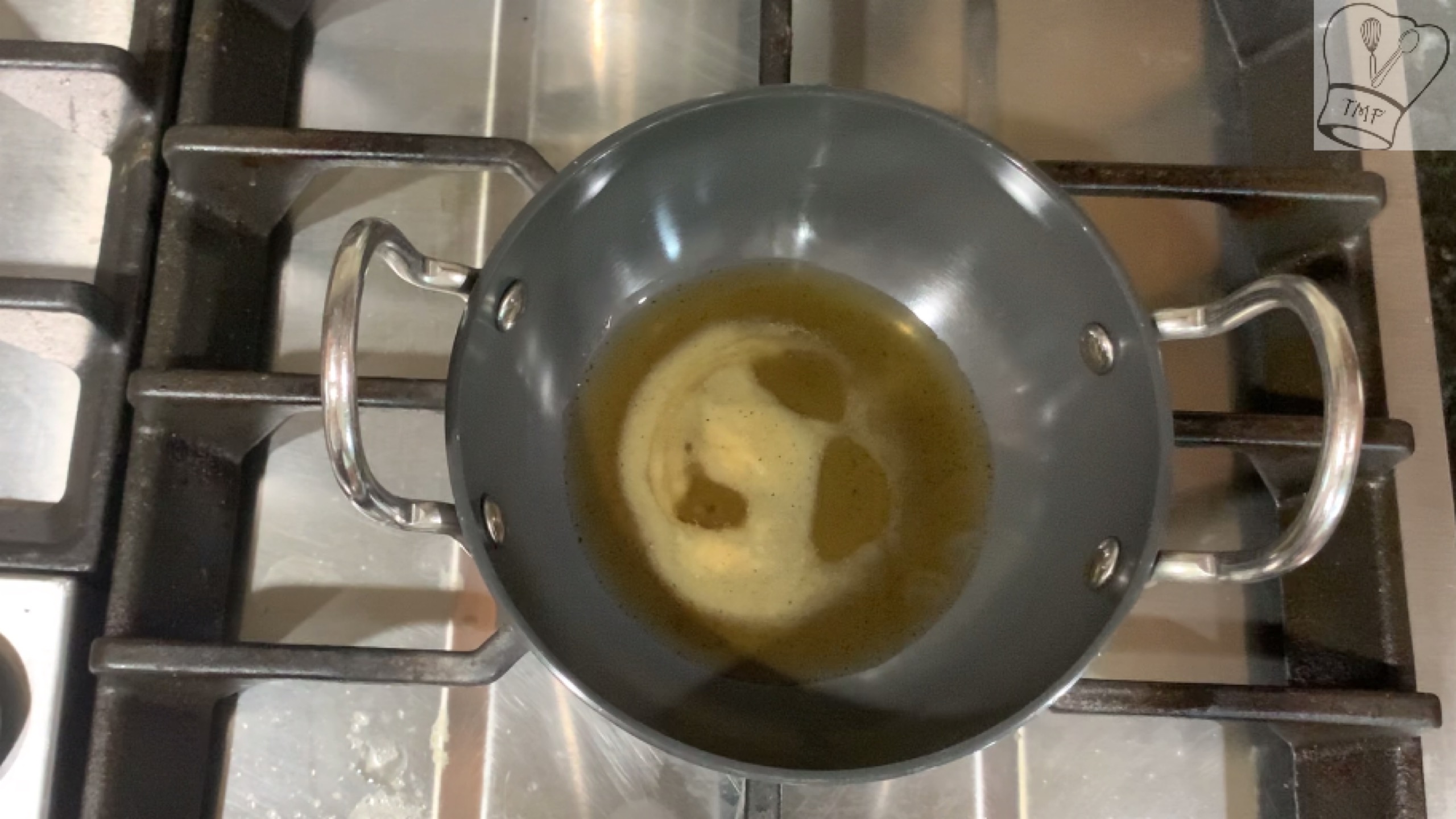 Add cashew and sauté for 30 seconds
Furthermore add pepper, curry leaves, cumin seeds and let them splutter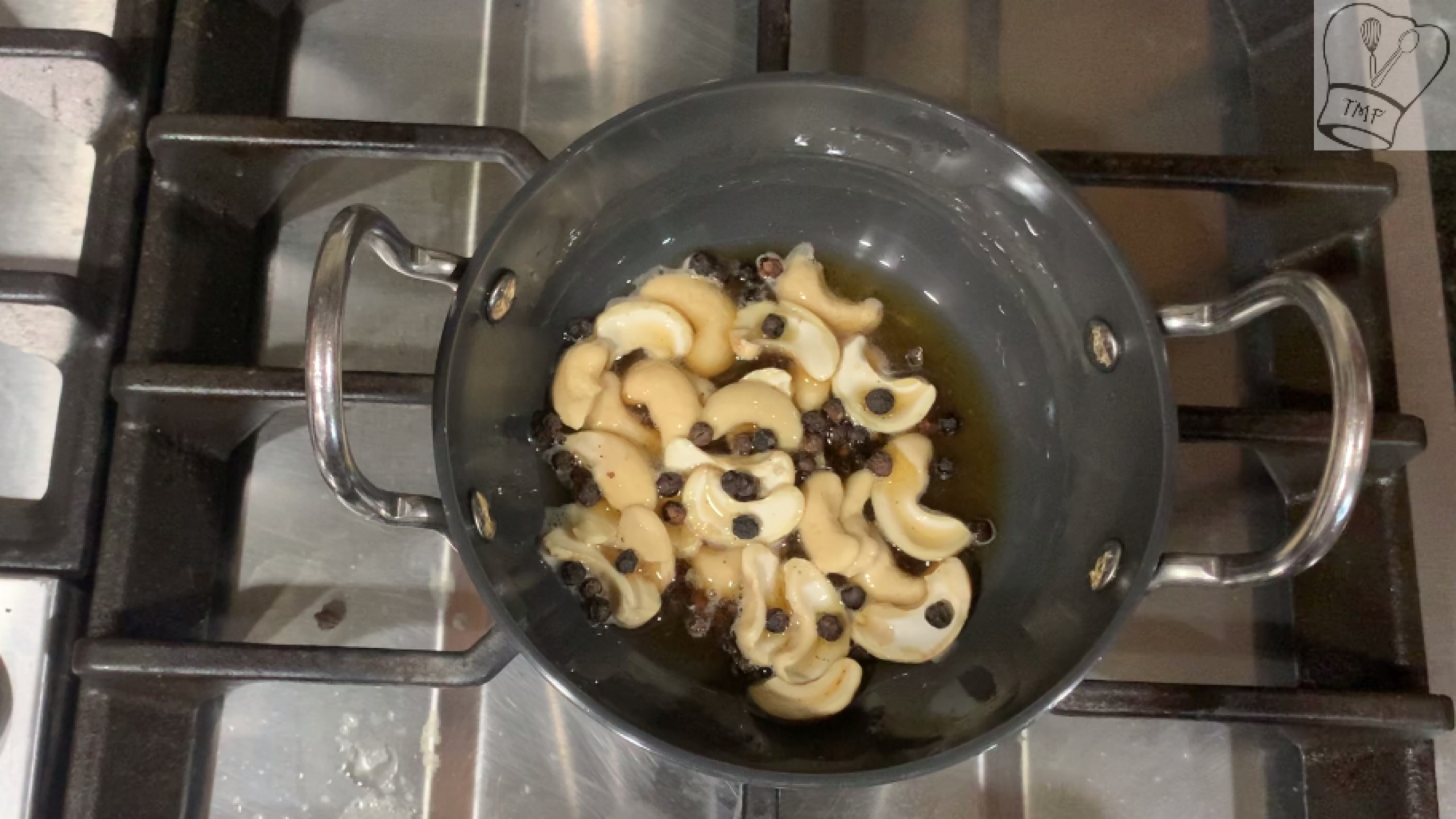 Finally, add ginger and mix well; turn off the stove and transfer the tadka into a small cup
After the pressure release naturally mash the Pongal well with a ladle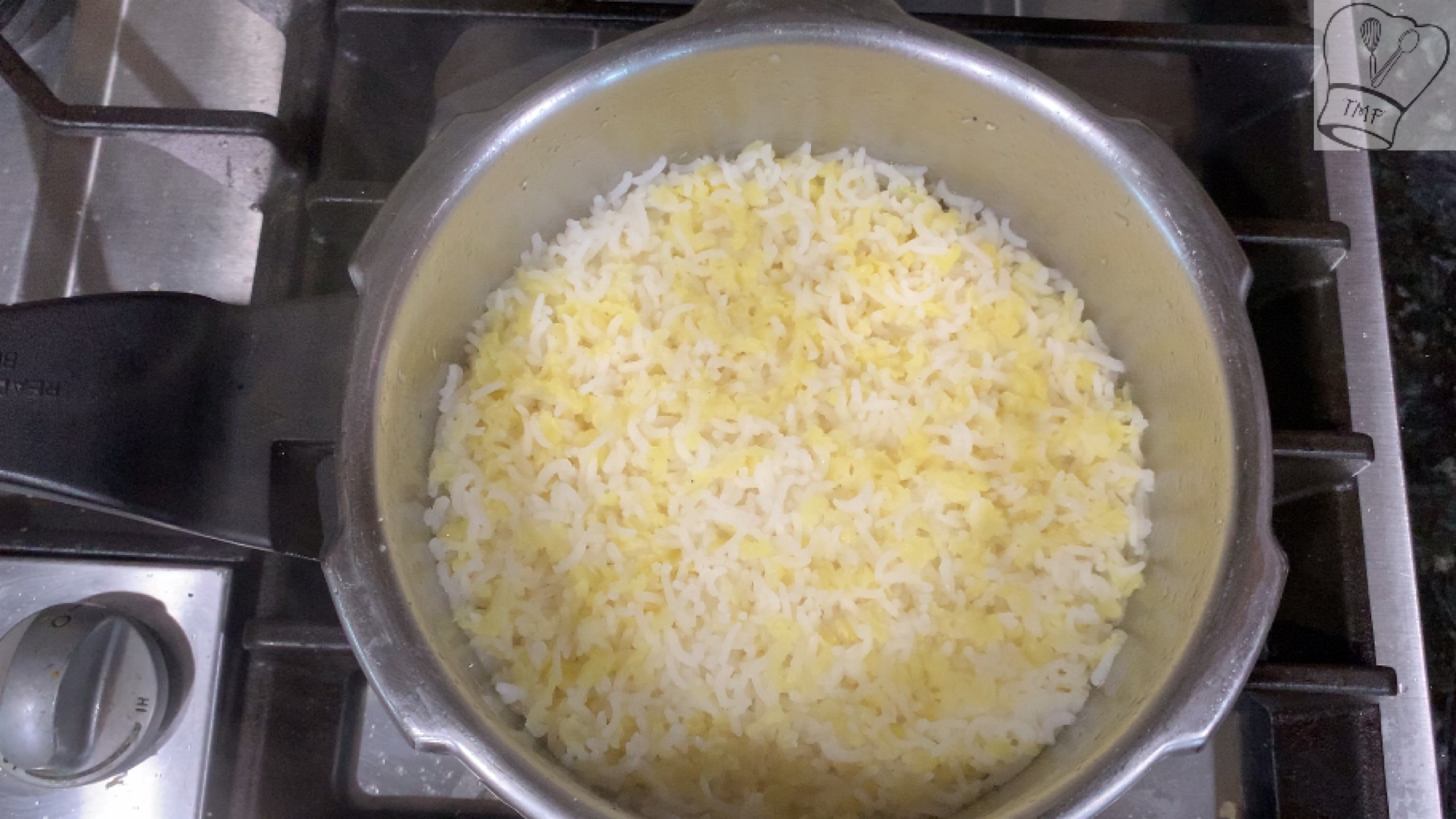 Add 1 cup of warm water and salt; mix well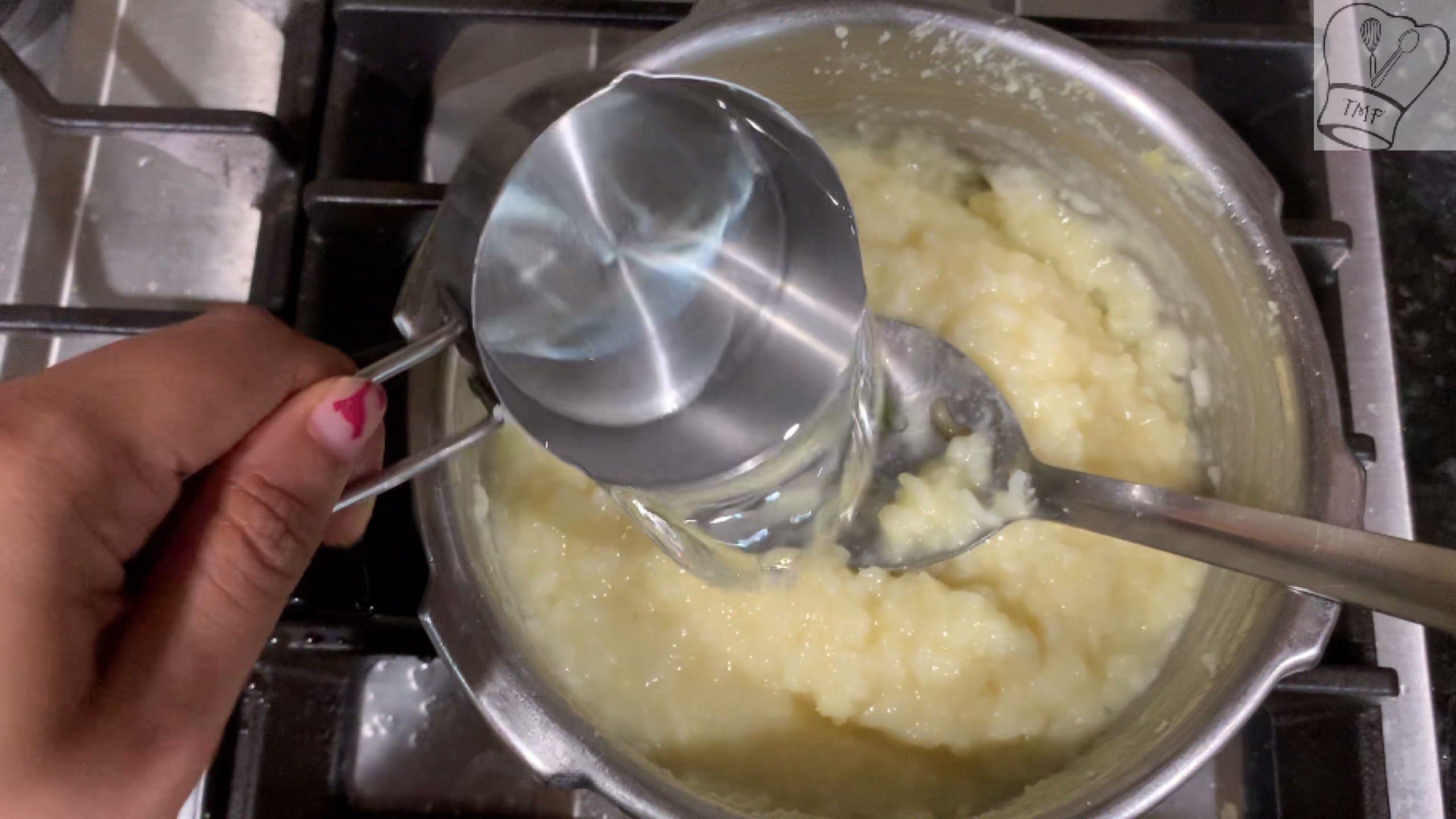 Cook the Pongal on medium heat
Add 1 tablespoon of ghee and cook the Pongal 2-3 minutes or until the Pongal comes together. Pongal thickens overtime so turn off the stove before it turns too thick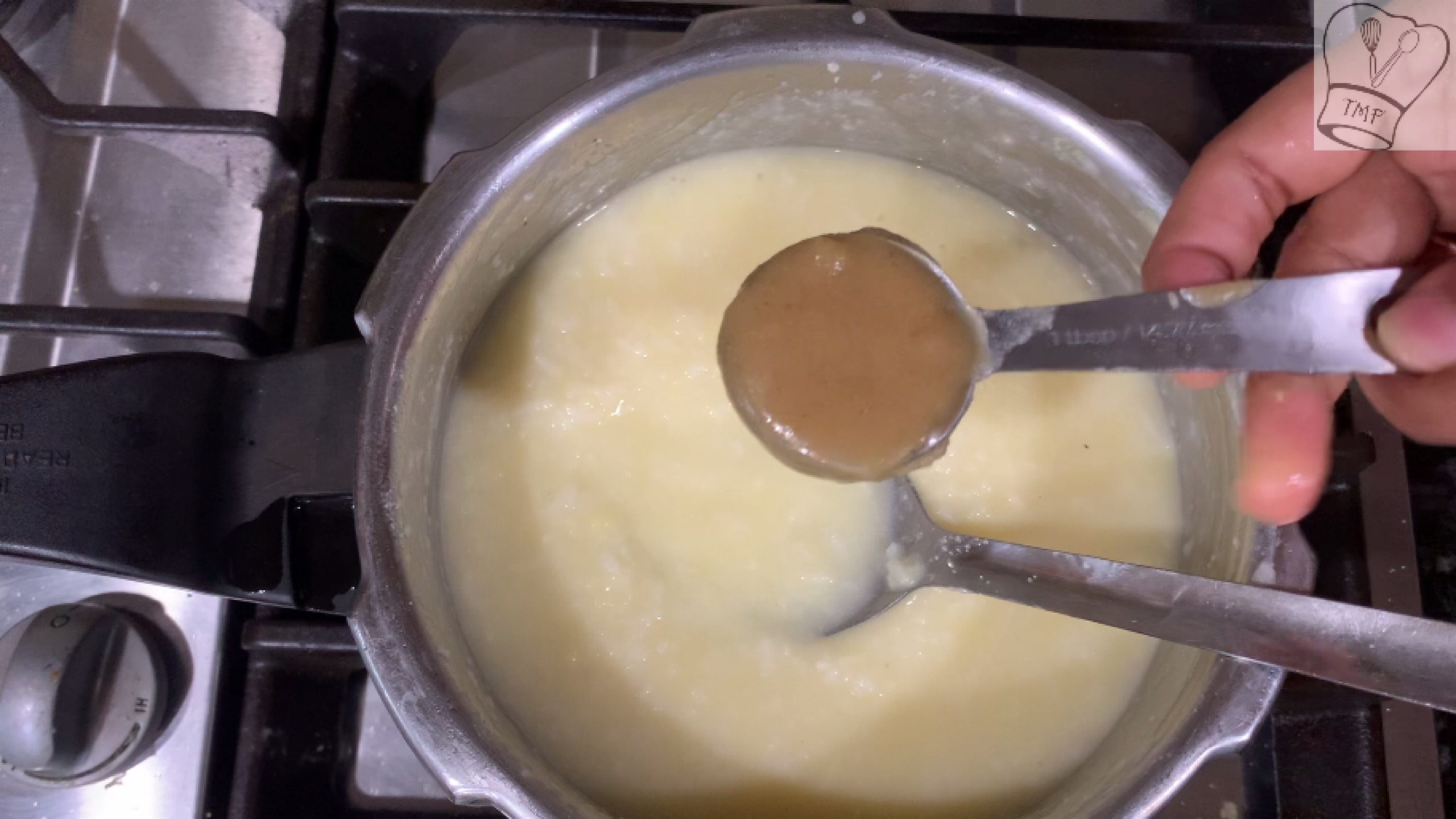 Varalakshmi pooja Manjal Pongal
Add a generous pinch of turmeric powder while cooking Pongal and follow the rest of the procedure