Dosai thokku podi, coconut dosa, thokku, podi, Indian tiffin combo, South Indian tiffin combo, tiffin combo, breakfast combo, Indian breakfast combo ideas, tasty breakfast combo, Indian tiffin variety, south Indian breakfast combo with step-by-step pictures, and video recipe. Check out Kalikanji dosa, thokku, and idli podi videos and subscribe to Traditionallymodernfood YouTube. Check out the Indian tiffin combo and Indian lunch combo for everyday combo cooking ideas.

Dosai thokku podi – tiffin combo
Preparation for tiffin combo
Soak rice for at least 3 hours
Chop tomatoes and grind them along with the required ingredients for thokku
Pressure cook tomato thokku
If you are using frozen coconut, thaw them
After the rice is well soaked ground them with little water and salt
Take a little batter and prepare koozh, add it to the battle and mix well
Boil thokku for few minutes to get desired consistency. Cool the thokku completely and refrigerate
For soft coconut dosa
Adjust the water to dosai batter consistency and prepare dosai immediately. Serve hot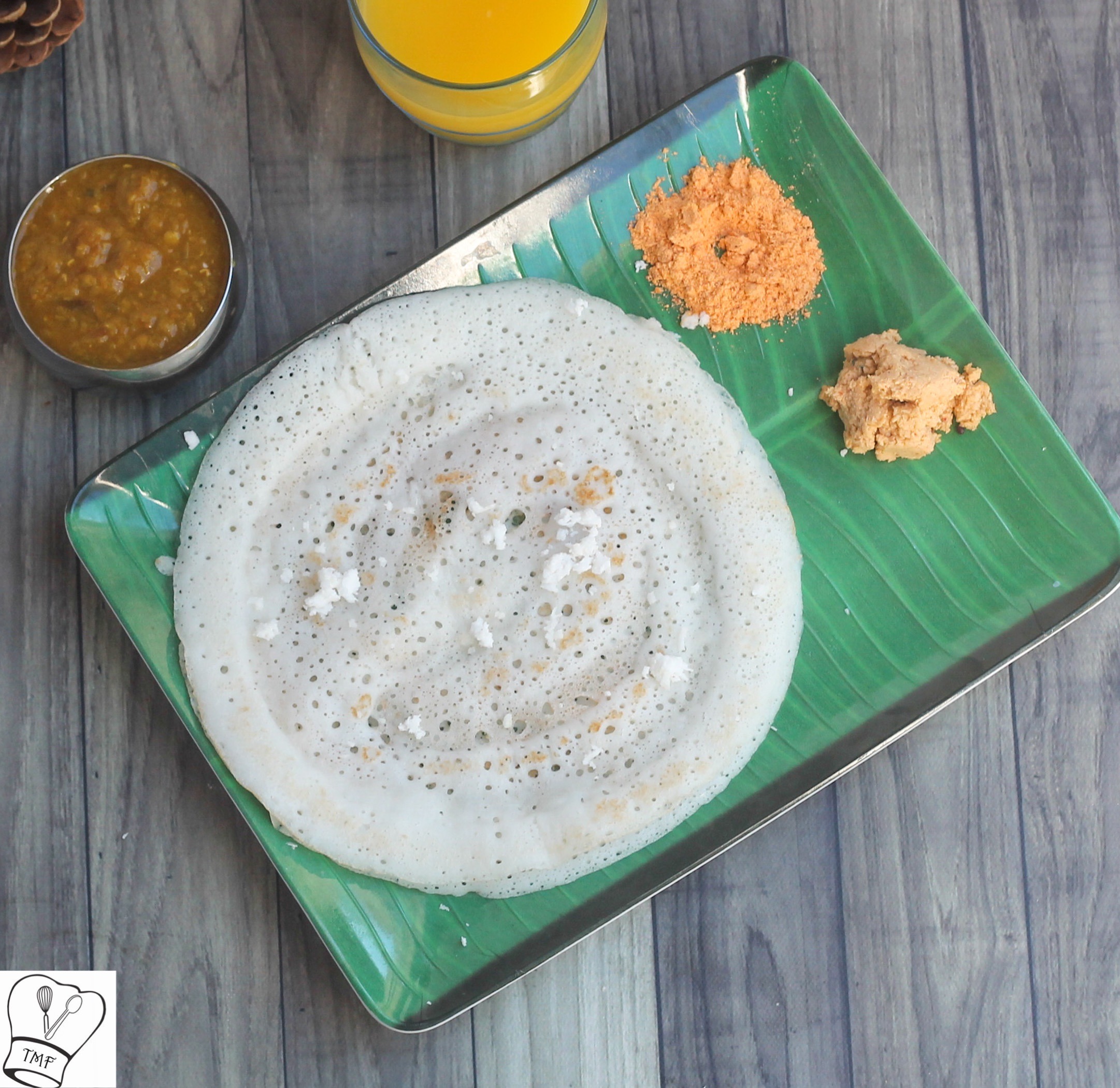 For crispy lacy dosa
Ferment the batter overnight
The next day add water and adjust the batter into runny (neer dosa/ rava dosai) consistency
Prepare the batter with coconut oil and serve hot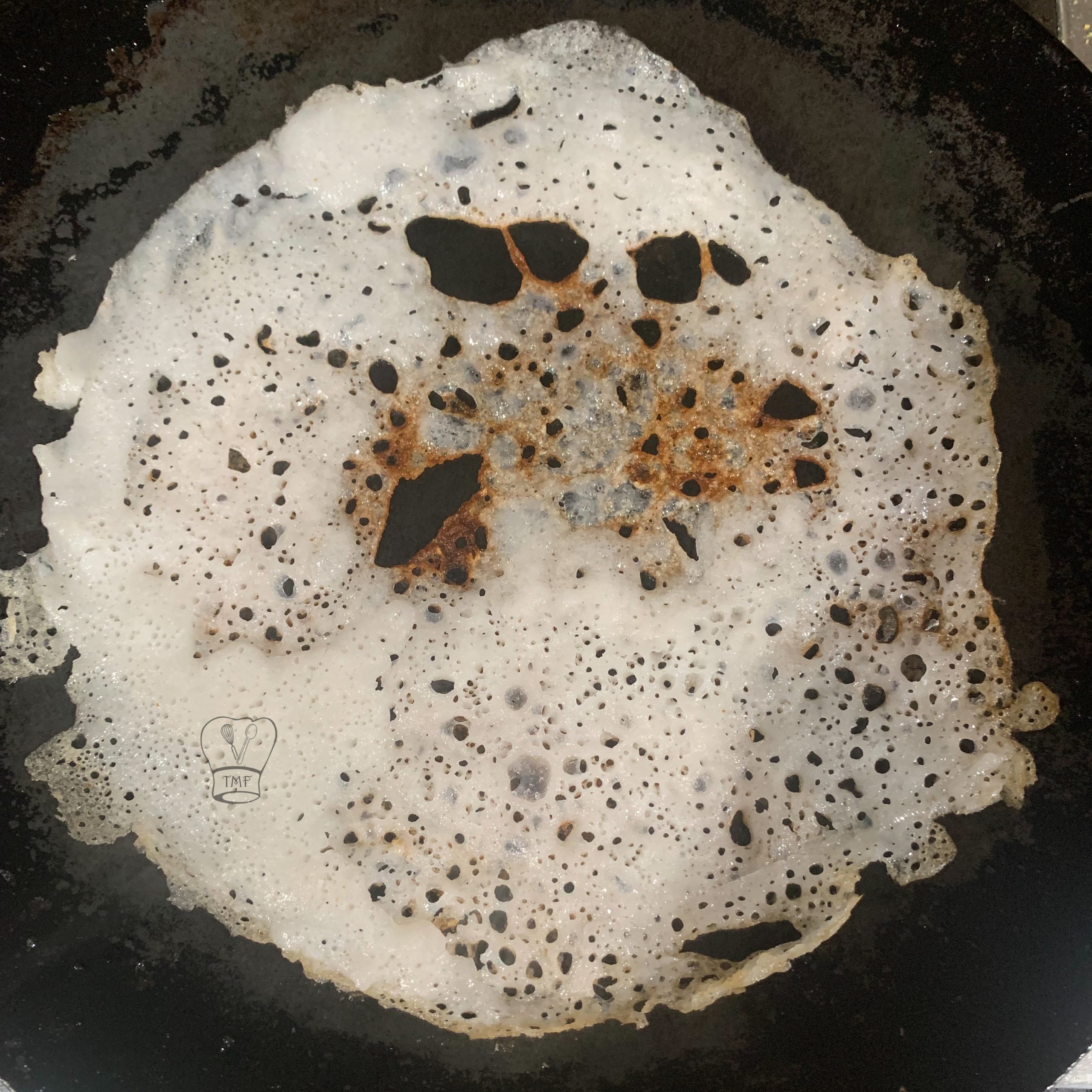 For the detailed recipe of each dish with ingredients and procedure, pls Click on each image
kali kanji dosa | coconut dosai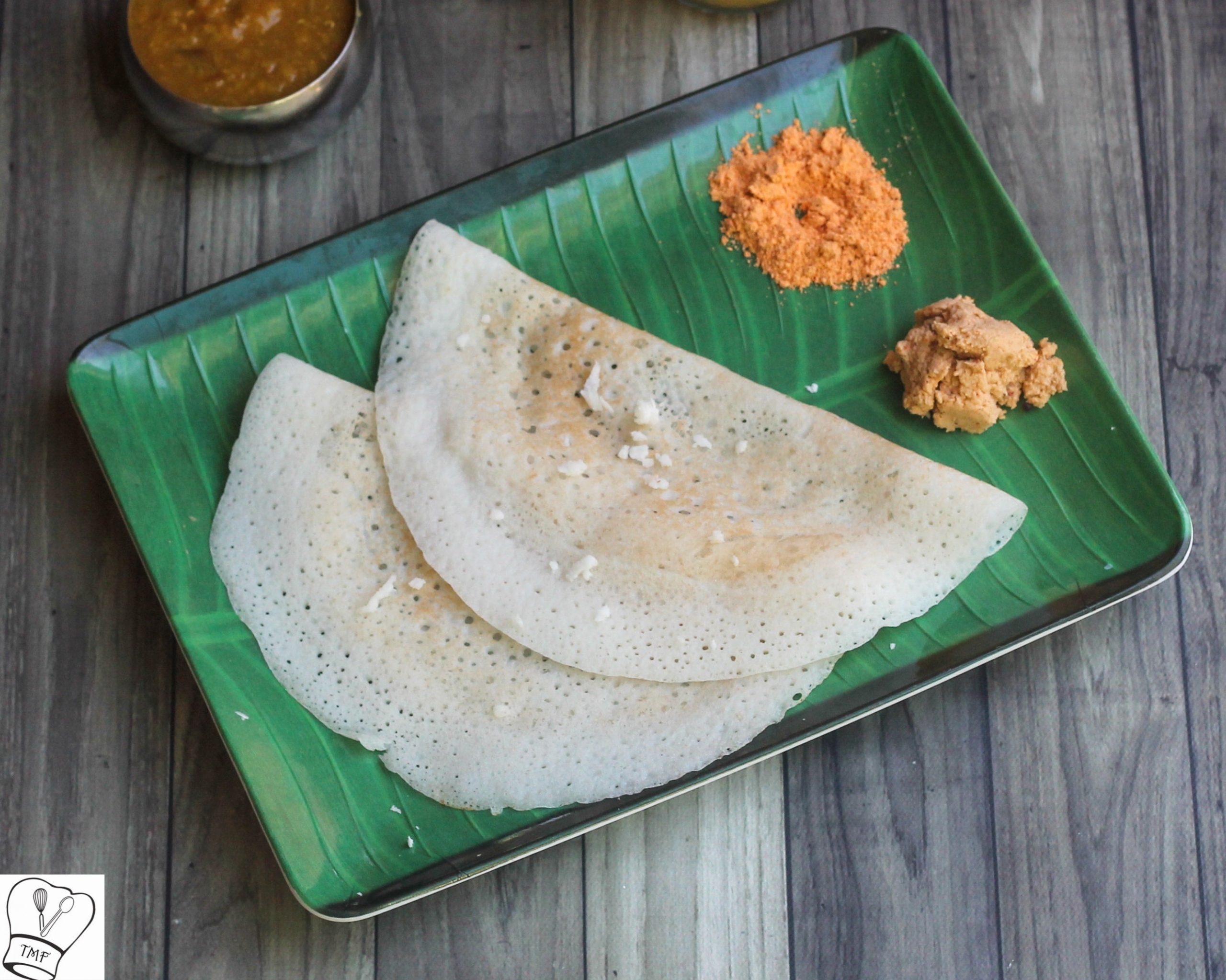 Checkout other tiffin recipes and coconut-based recipes in TMF
Tomato thokku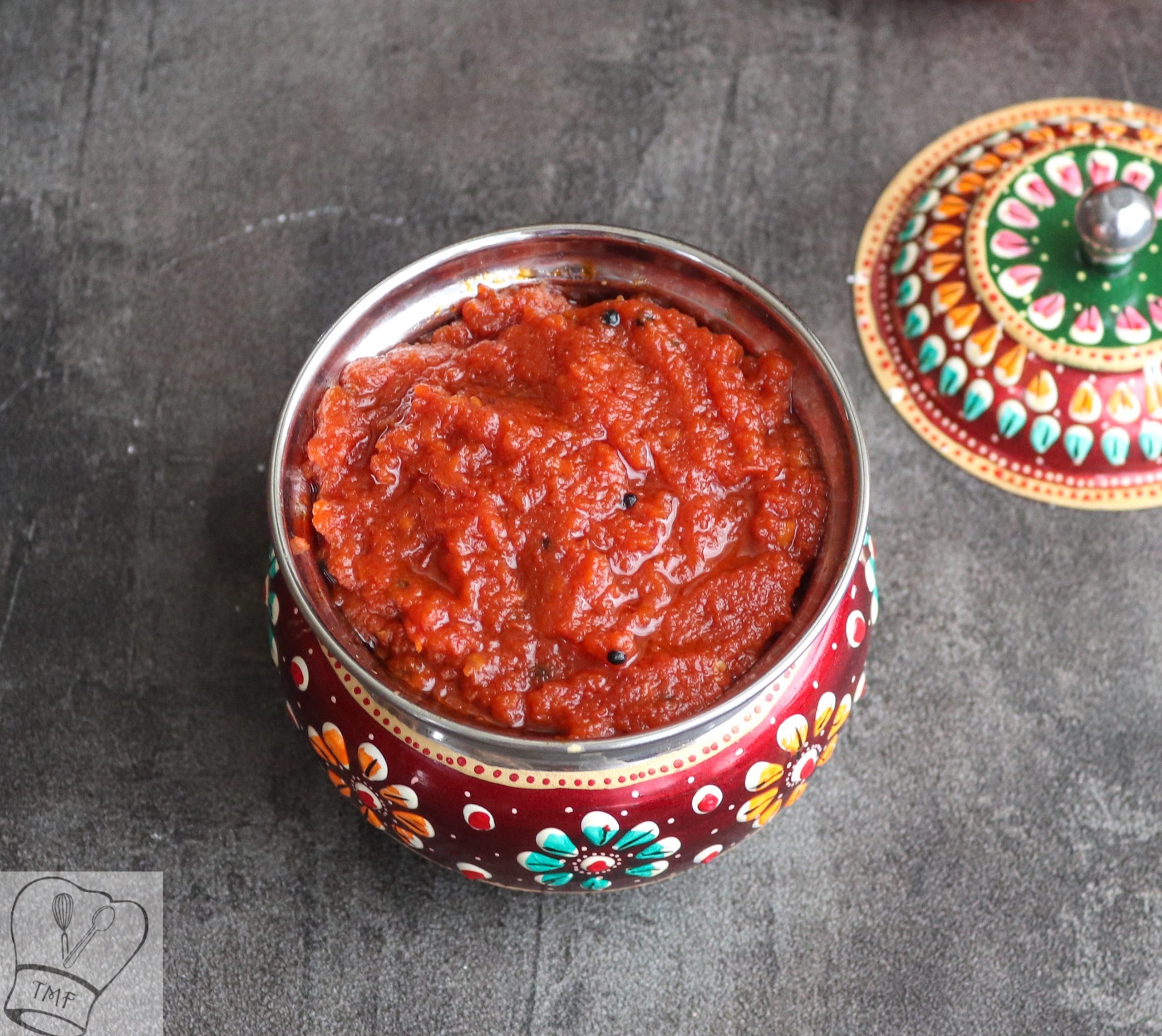 Coconut dosai also goes well with ginger chutney, tomato onion thokku, green chilli thokku, cranberry thokku.
Tamarind based kuzhambu varieties are yet another favorite combo for coconut dosai
Idli podi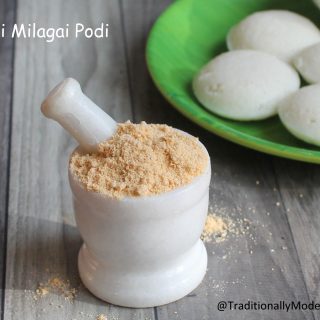 You can also try curry leaves podi and dhaniya podi combo