Mor Rasam | Buttermilk rasam | Sathumudhu recipe | curd rasam | majjige saaru | moru Charu | mor kachiyath | curd based South Indian recipes | Thidir rasam | more ventha saru with step by step pictures and video recipe. Check out the Moru rasam recipe. If you like the video pls SUBSCRIBE to my channel.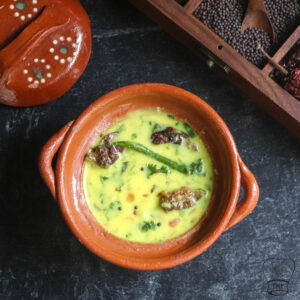 More rasam | Buttermilk rasam is an authentic traditional South Indian rasam recipe popular in Andhra and Karnataka. mor kachiyathu can be prepared within 5 minutes.
Rasam with buttermilk
I love curd-based recipes and have posted many yoghurt-based recipes in TMF. Sour ingredients become the key to rasam variety. Since we are using buttermilk, this rasam recipe is instant without much cooking time.
Can I whisk buttermilk?
Yes, you can whisk buttermilk if you are planning to temper ginger or use ginger powder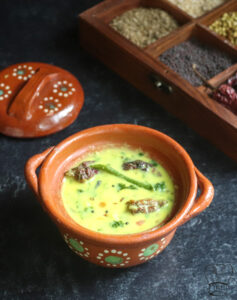 Should I grind and prepare moru rasam?
No, grinding is optional. Alternatively, you can whisk all the ingredients well and prepare moru saaru. I prefer grinding as it is less of an effort
Tips to note while grinding
saves effort and time but avoid over-grinding. Excessive grinding might curdle.
Will rasam with mor curdle if I boil?
After doing the tempering turn off the stove. Cook on low flame for 15 seconds. avoid boiling as mor rasam might curdle
What tastes best with thalicha mor ?
It best with potato fry / seppankizhangu fry/ Paruppu usili is our family favorite combo.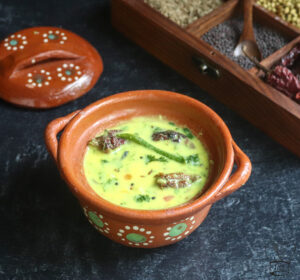 Ingredients
To grind
1/2 cup thick curd
1/4 teaspoon turmeric powder
Required salt
ginger small piece
To temper
1 green chilli
2 mor milagai
1/8 teaspoon omam
1 teaspoon cumin seeds
1/2 teaspoon mustard seeds
1 teaspoon chana dal
Few curry leaves
1 teaspoon urad dal
1/2 tablespoon ghee
1 red chilli
rasam
1 cup water
coriander leaves few
3 small onion
1 garlic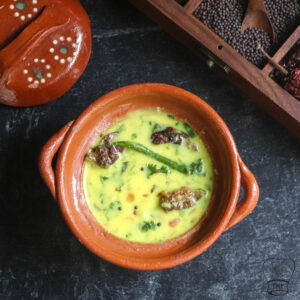 How to make mor rasam with step-by-step pictures
First, In a mixie jar add all the ingredients under "to grind" and ground into a smooth mixture. Avoid over grinding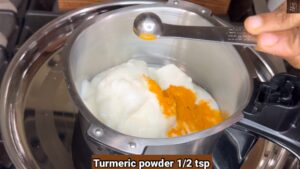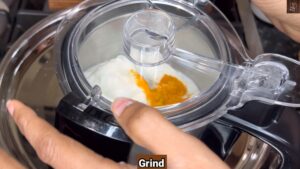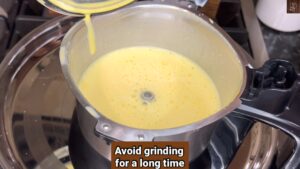 furthermore, add water; mix well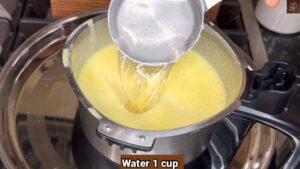 Add ghee to a wide pan and heat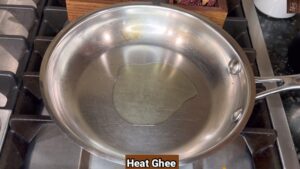 When oil is hot add mor milagai and saute till they turn golden brown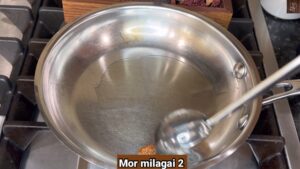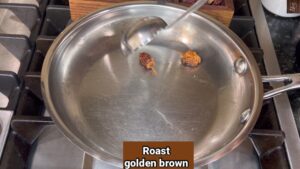 furthermore add mustard seeds, chana dal, urad dal, cumin seeds, fenugreek seeds, green chilli , red chilli , curry leaves and omam; let them splutter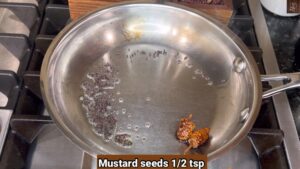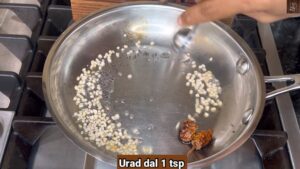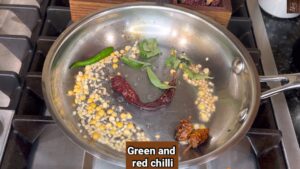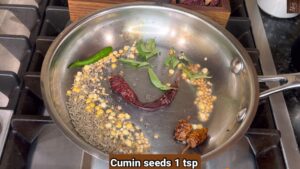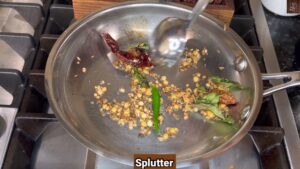 Furthermore, add small onion and garlic; saute till they turn translucent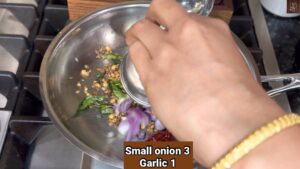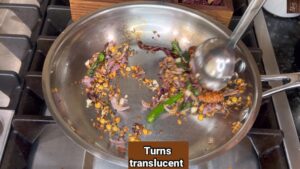 Turn off the stove and rest for a minute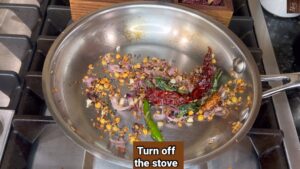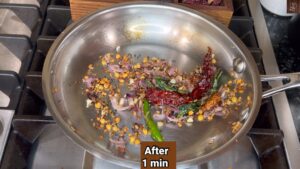 Add buttermilk and cook on low flame for 15 seconds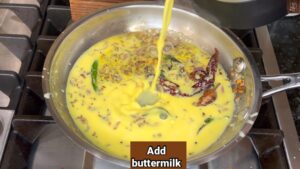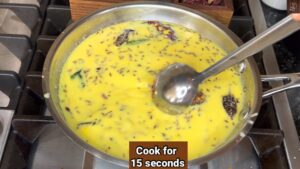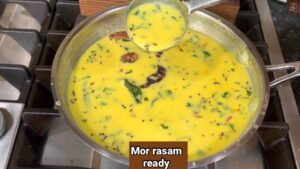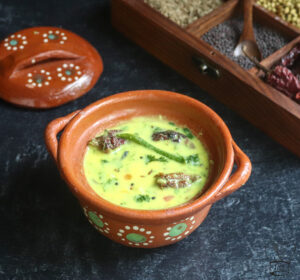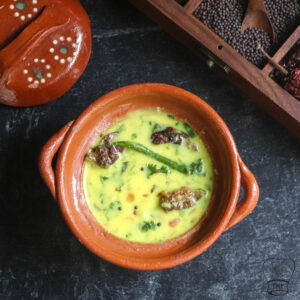 Ingredients
To grind
1/2

cup

thick curd

1/4

teaspoon

turmeric powder

Required salt

ginger small piece
To temper
1

green chilli

2

mor milagai

1/8

teaspoon

omam

1

teaspoon

cumin seeds

1/2

teaspoon

mustard seeds

1

teaspoon

chana dal

Few curry leaves

1

teaspoon

urad dal

1/2

tablespoon

ghee

1

red chilli

rasam

1

cup

water

coriander leaves few

3

small onion

1

garlic
Instructions
First, In a mixie jar add all the ingredients under "to grind" and ground into a smooth mixture. Avoid over grinding

furthermore, add water; mix well

Add ghee to a wide pan and heat

When oil is hot add mor milagai and saute till they turn golden brown

furthermore add mustard seeds, chana dal, urad dal, cumin seeds, fenugreek seeds, green chilli , red chilli , curry leaves and omam; let them splutter

Furthermore, add small onion and garlic; saute till they turn translucent

Turn off the stove and rest for a minute

Add buttermilk and cook on low flame for 15 seconds

turn off and serve
Video