Varalakshmi Vratham | Varamahalakshmi poojai Procedures| Varalakshmi Pooja is performed by south Indian women (Tamil Nadu, Andhra Pradesh, and Karnataka – Correct me if I am wrong). Usually, Pooja is celebrated on a Friday, before the full moon day, in the Tamil Month Aadi/Avani (Sravana). This year we have pooja on August 28th (2015)
(Reader Pranita says, "Maharashtra we do Mahalaxmi puja on each Friday in shrawan month.It's slightly different"
Thinking about Varalakshmi Pooja I remember three things, Yellow thread, Pooja, and prasadam. For my wedding, my parents got me a Varalakshmi Amman mugham (face) and kalasam for me to do Pooja.
Last week my friend called to ask about Varalakshmi Pooja preparations. I told her the things I knew. After talking to her, I thought I should do a post so that it will help my friends, readers, and of course me, by not calling my Mothers ( Mother and Mother-in-law) every time for asking small doubts as I have poor memory.
This is how I do the Pooja (Dear Readers, feel free to share your Pooja experience, I will be happy to update it in my post). Since I am in the US, based on the things I get here my procedure slightly deviates from usual
Thursday
Mix water and turmeric powder in a runny consistency, Apply it over the coconut surface and let it cool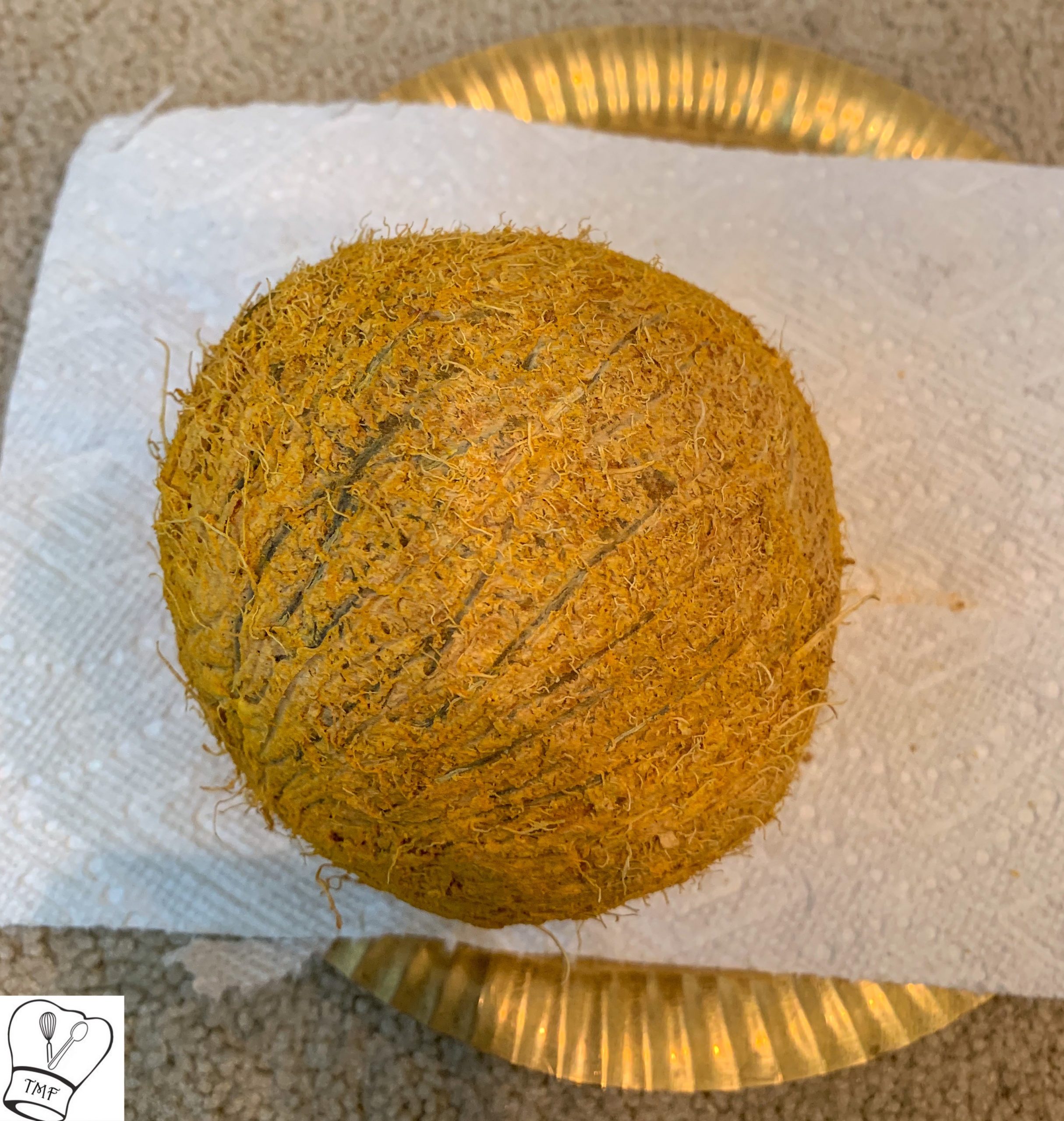 In my Pooja room I put kolam in a small plate (As we have carpet cant put kolam directly)
In a small stool/palagai (wooden planks) place banana leaf/ Blouse bit
Spread little Akshadai (Rice + turmeric powder) over it
Place the Sombhu. Add sandhanam ( Sandhal Powder) and kumkum for Sombhu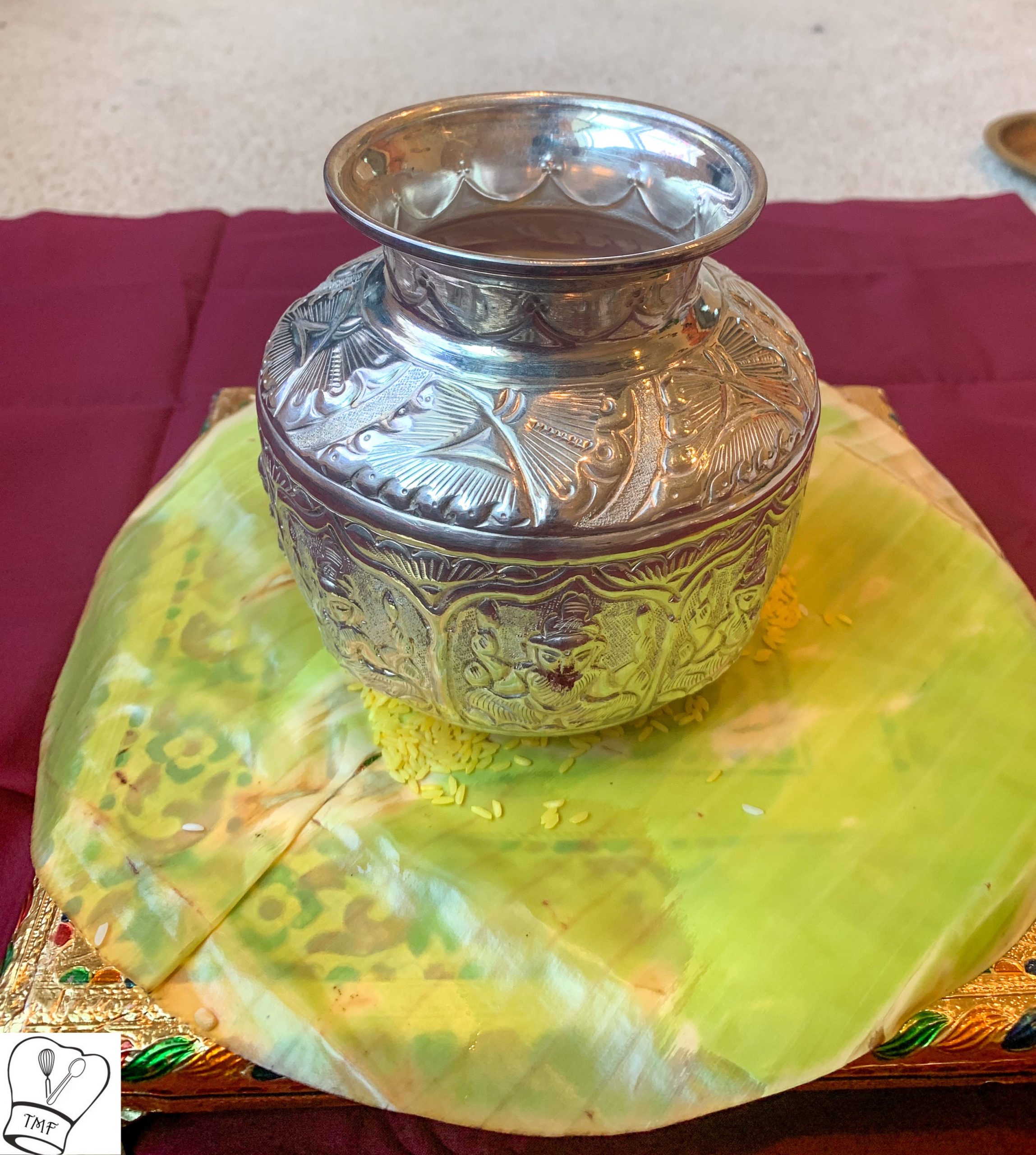 Add rice, moong dal, coin, turmeric, lemon, jaggery and kaathu ola karukamani inside the Sombhu
Keep fresh /artificial mango leaves like lotus petals in the sombhu
Place the coconut over the sombhu ( Make sure the turmeric powder – water is completely dry, to avoid the yellow layer around the sombhu:-)). Kalasam is ready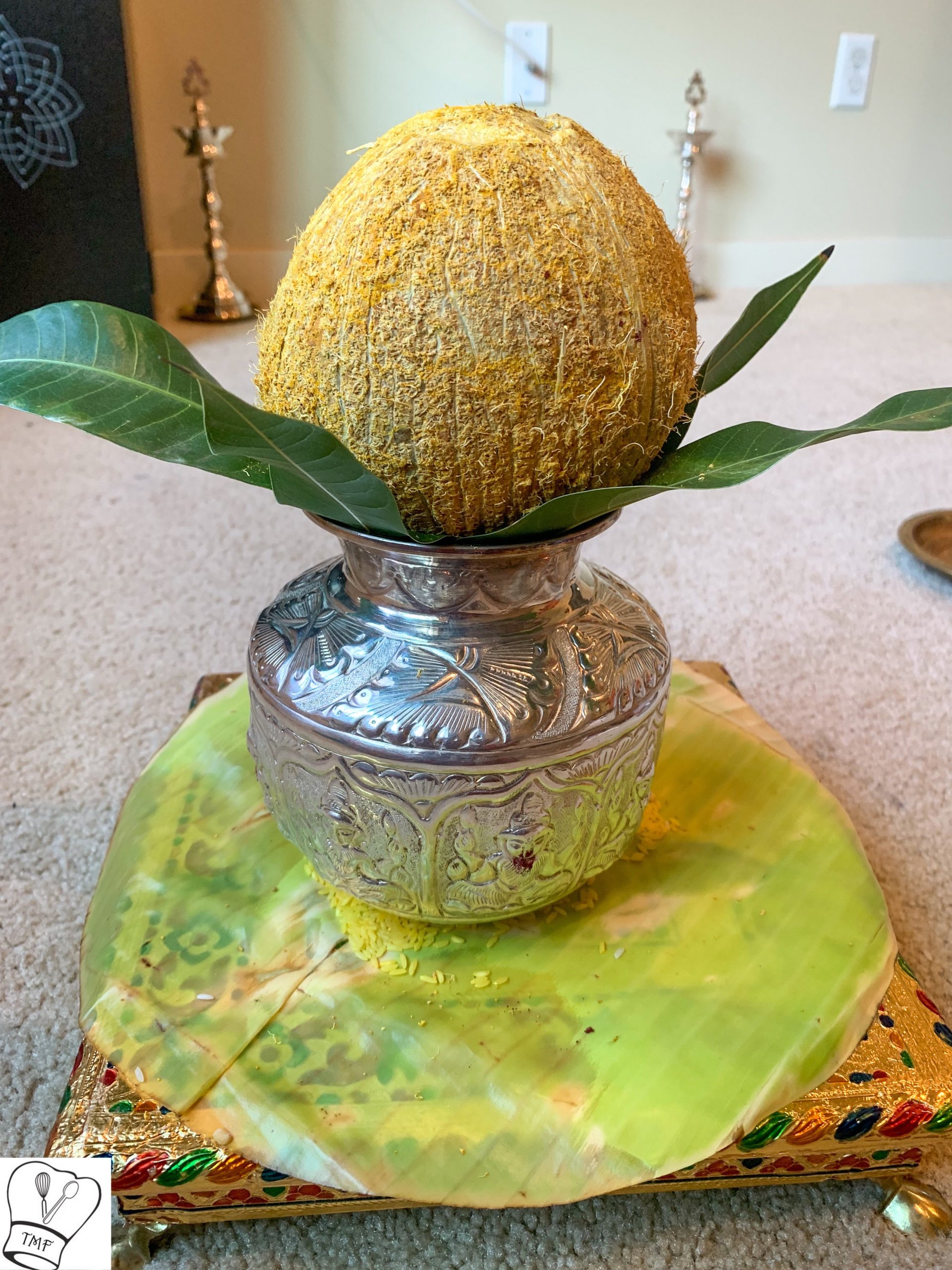 Place the Amman in the Kalasam (fix the Amman stand into the coconut) and tie the back tightly
Friday Morning
They say shouldn't (Preferably) get up in the middle of pooja, so I generally keep all the things ready for Pooja.
Betel leaves
Paaku (Supari)
Fruits
Flowers (which I get here, though Arali is auspicious can't find it here)
Neivadiyam items (Prasadam for Amman)
Nombu Saradu (Holy yellow rope with a small flower tied in each rope)
Akshadai
pooja items
Karpuram
karpura thattu
pancha pathiram
Inviting and Decorating Amman
Gently take the wooden plank / stool in which Amman is there, near the house entrance (Preferably in the east direction, facing inside the home)
Do aarti and naivediyum with some fruits
Invite Amman ( we call Amman Azhaikanum). Gently bring the wooden plank/ stool (with Amman) into Pooja room or the place where you decide to keep the Amman by singing "Varalakshmi Ra Ve Ma Intiki" song (Usually I ask my husband to put this song from YouTube and sing along, as I am not fully familiar with lyrics)
Place the Amman in a mandapam or stool or wooden plank
Decorate Amman (I got Amman pavadai, jeedai, maalai, accessories from India which I generally Use). Use flowers for decoration
Pooja
My Amma got me a book that has the slogans for collection of pooja. I generally read the varalaskmi slogam from that book. Heard from friends that slogam is also available in the internet. I was told to do pooja for Vinayagar first then for Amman and I follow that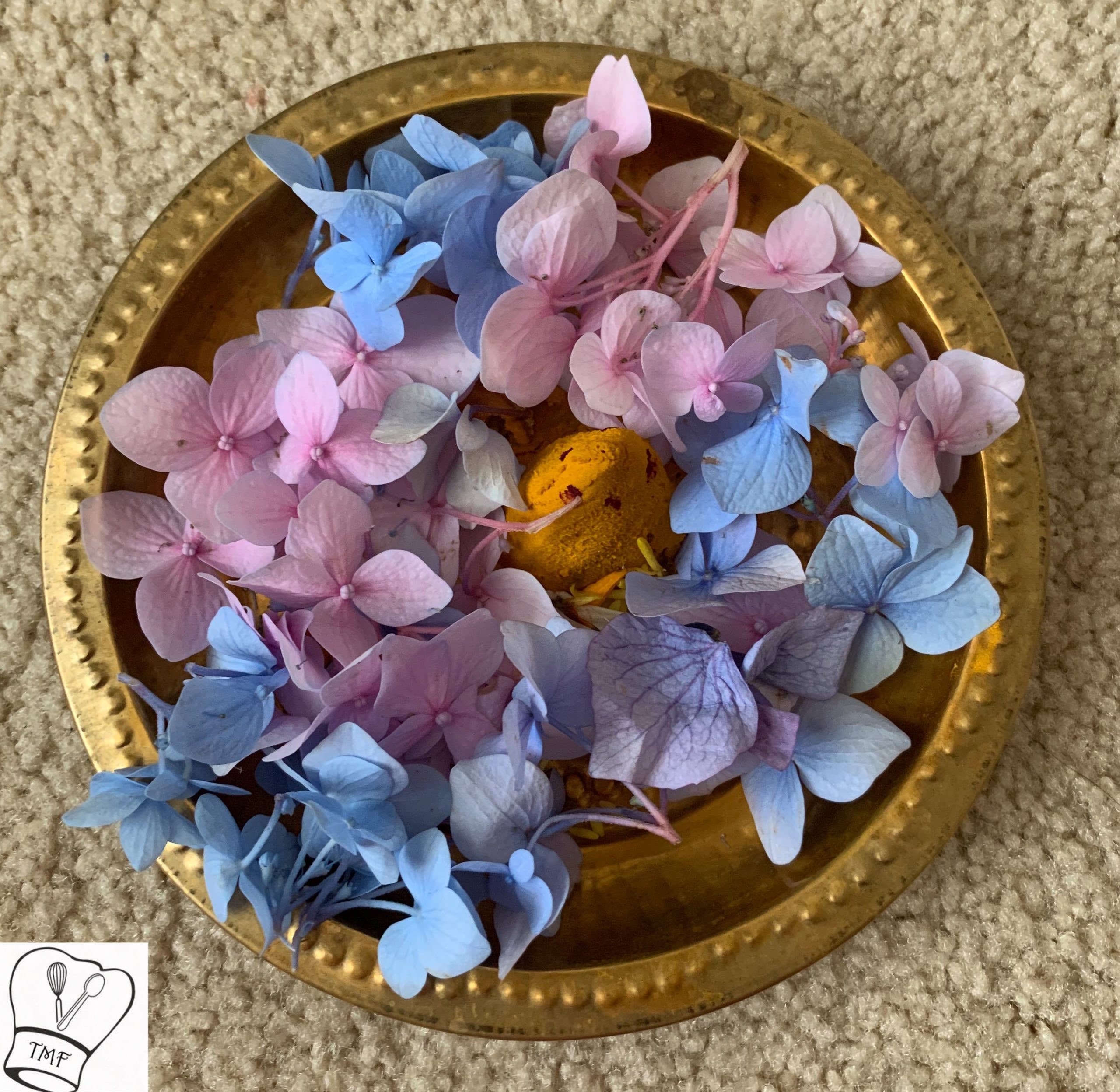 After the pooja, I do neivedhyam and deepaarathanai

Neivedhya Items we prepare for Pooja
uppu Kozhukattai
Ulundhu vadai/ Urad dal vada
Pacha Arisi Idli
White cooked rice
Paruppu
Coconut, broken
Fruits
Tie Yellow Thread
In a plate, take coconut, kumkum, turmeric, betel leaves, paaku, and nombu saradu. Before marriage my Mom use to tie yellow thread in my right hand, now my husband does the honor 🙂
Namaskaram session for God and elders
Enjoy the prasadam
Friday evening
Lamp deepam. invite friends to home and give tamboolam. (In India I have seen guest singing songs in praise of Laskmi and Give channa dal sundal prasadam to the guest)
Friday night
Generally, ladies skip rice for dinner. They have the prasadam item for dinner (Idli, kozhukattai, Appam). Pregnant women and new mom take exception.
Punar Poojai
Fruit Neivedhyam for Amman and chant slogam.
Evening do one round of aarthi, put flowers in Amman's feet. Gently move the kalasam to the east direction (Reader Varsha suggested, Amman is also moved towards the north direction). After sometime place the kalasam with Amman – inside the rice container

Next day take the kalasam from rice container and keep the Amman and sombhu, covered for next year. Coconut is generally used for preparing payasam/ coconut burfi
To know more about the pooja pls Refer https://en.m.wikipedia.org/wiki/Varalakshmi_Vratam
Disclaimer: I have shared the experience based on how we do in our home. Every tradition is different so ignore if something is irrelevant for you
Pls. Follow TMF social media for recipes updates,