Puli inji | inji puli | ginger pickle | tamarind ginger chutney | inji thokku | sour ginger pickle | Thrissur style inji curry | Onam sadya recipe | inji curry | Kerala ginger curry | how to make Kerala inji puli |ginger tamarind pickle curry | South Indian pickle recipe with step-by-step pictures and video recipe. Check out the inji puli recipe and if you like the video pls SUBSCRIBE to my channel.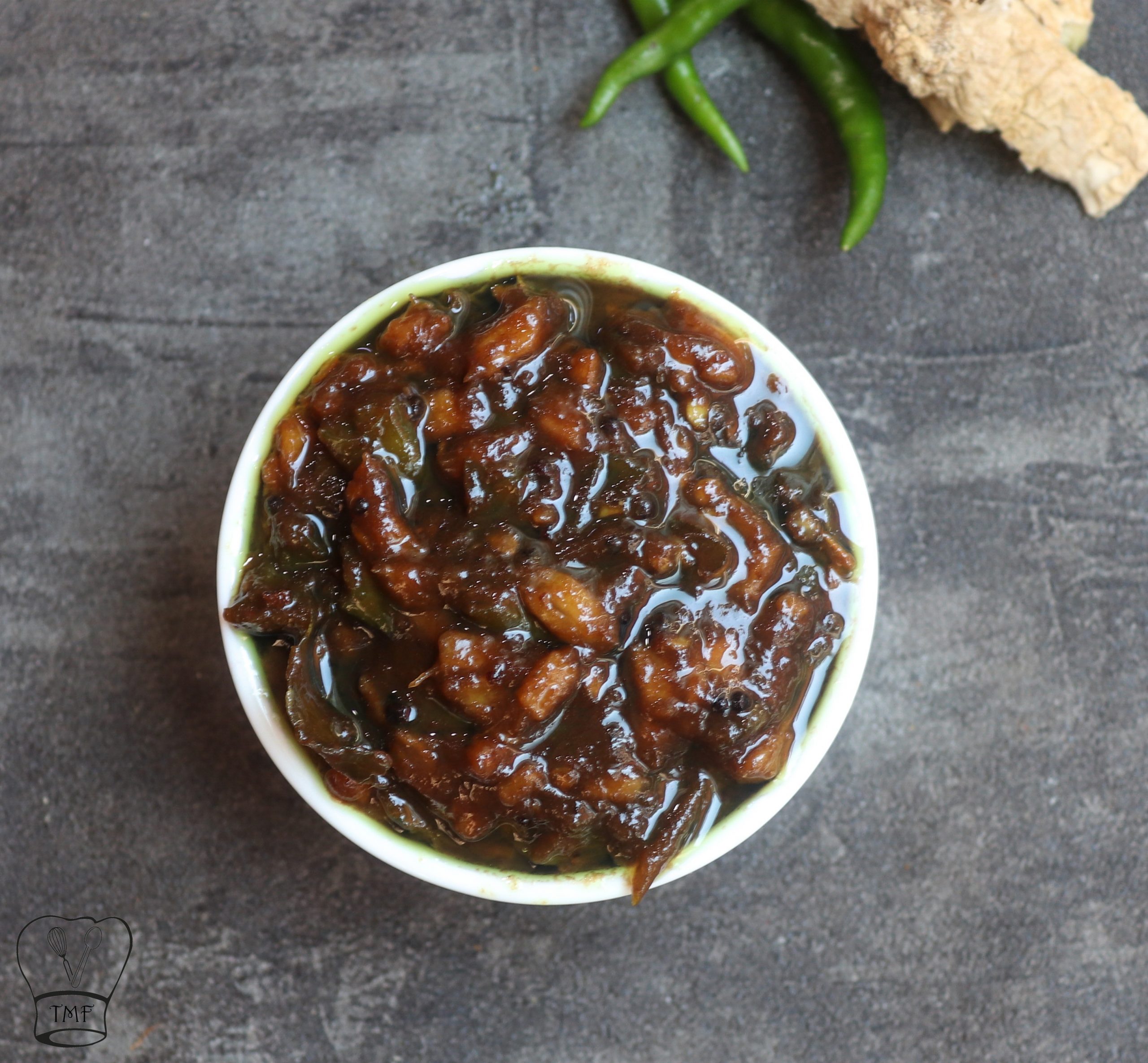 Puli inji | inji puli | ginger pickle | tamarind ginger chutney | inji thokku | sour ginger pickle | inji curry tasty South Indian pickle recipe with green chilli, ginger, and tamarind. Pickle stays good for months.
puli inji

recipe
Puli inji is a traditional pickle | oorugai | urugai recipe popular in Tamil Nadu and Kerala. Goes well with tiffin varieties, Curd rice/curdSemiya. Inji puli can be prepared within 15 minutes. It is also one of the popular items served in Kerala Onam sadya recipes.
What kind of ginger should I use for inji puli?
Inji curry tastes best with fresh and tender ginger. Always avoid fibrous, Ripe, or mature ginger as it can make the chutney taste bitter.
How much green Chilli should I use for inji puli?
I generally add 1:2 green Chilli compared to tamarind. you can adjust the green Chilli according to your spice. You can also add some red Chilli according to your taste but green Chilli tastes best for inji curry,
Which oil should I use for puli inji thokku?
Sesame oil is recommended as it helps the shelf life and gives a nice flavor to the inji milagai Pachadi.
Can I reduce the amount of oil?
For the spicy inji puli thokku it is recommended to add extra oil compared to tomato thokku/ Pulikaichal. If you are not planning to keep the thokku for a longer time and like eating spicy ginger thokku you can reduce the oil quantity by half
can I skip jaggery for the inji puli recipe?
The sweetness from jaggery balances out the pungent flavor of ginger, spiciness of green Chilli. I would highly recommend the specified quality for the best taste. Palm sugar or coconut sugar or brown sugar or unrefined cane sugar or regular sugar can also be used instead of jaggery
Ginger for winter
During monsoon and winter, it is good to consume puli inji as it keeps the body warm.
What is a fenugreek powder substitute?
if you don't have fenugreek powder you can dry roast fenugreek and powder; add it to the inji curry. Alternatively, you can also use fenugreek while tempering. Avoid cooking the pickle for a long time after adding fenugreek powder
Other pachadi recipes in TMF
Tamarind based recipes in TMF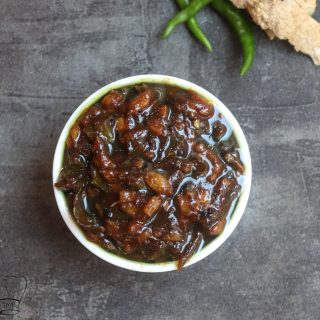 Ingredients
1/4

cup

Sesame oil

1/2

teaspoon

mustard seeds

Curry leaves few

Asafoetida generous portion

1/2

cup

ginger

finely chopped

1/4

cup

green chilli

Required salt

1/4

cup

tamarind paste

Generous pinch Turmeric powder

1

cup

water

1/4

jaggery

1/8

teaspoon

fenugreek powder
Instructions
In a wide heavy-bottomed pan heat oil on the low- medium flame when oil is hot add mustard seeds and let them splutter

Furthermore add ginger, green chilli curry leaves, and asafoetida and saute for 3 mins

Add tamarind paste and give a good mix

Add 1 cup of water, turmeric powder, and salt and cook for 10 minutes mix well in between

Add jaggery and cook for 3 minutes

Finally, add fenugreek seeds powder and turn off the stove, give a good mix
Video
Notes
Always use fresh and tender ginger. Avoid ginger with fiber
Adjust green chilli according to your spice
Use same oil for best flavor and shelf life
Jaggery enhances the flavor adjust according to your taste but don't skip
If you are soaking tamarind, avoid thin extract
Always add jaggery after tamarind raw smell goes off
use fresh and tender ginger. Avoid ginger with fiber
Adjust green chilli according to your spice
Use same oil for best flavor and shelf life
Jaggery enhances the flavor adjust according to your taste but don't skip
Ingredients
1/4 cup sesame oil
1/2 teaspoon mustard seeds
Curry leaves few
Asafoetida generous portion
1/2 cup ginger, finely chopped
1/4 cup green chilli
Required salt
1/4 cup
tamarind paste
Generous pinch Turmeric powder
1 cup water
1/4 jaggery
1/8 teaspoon fenugreek seed powder
How to puli milagai thokku with step by step pictures
In a wide heavy-bottomed pan heat oil on the low- medium flame when oil is hot add mustard seeds and let them splutter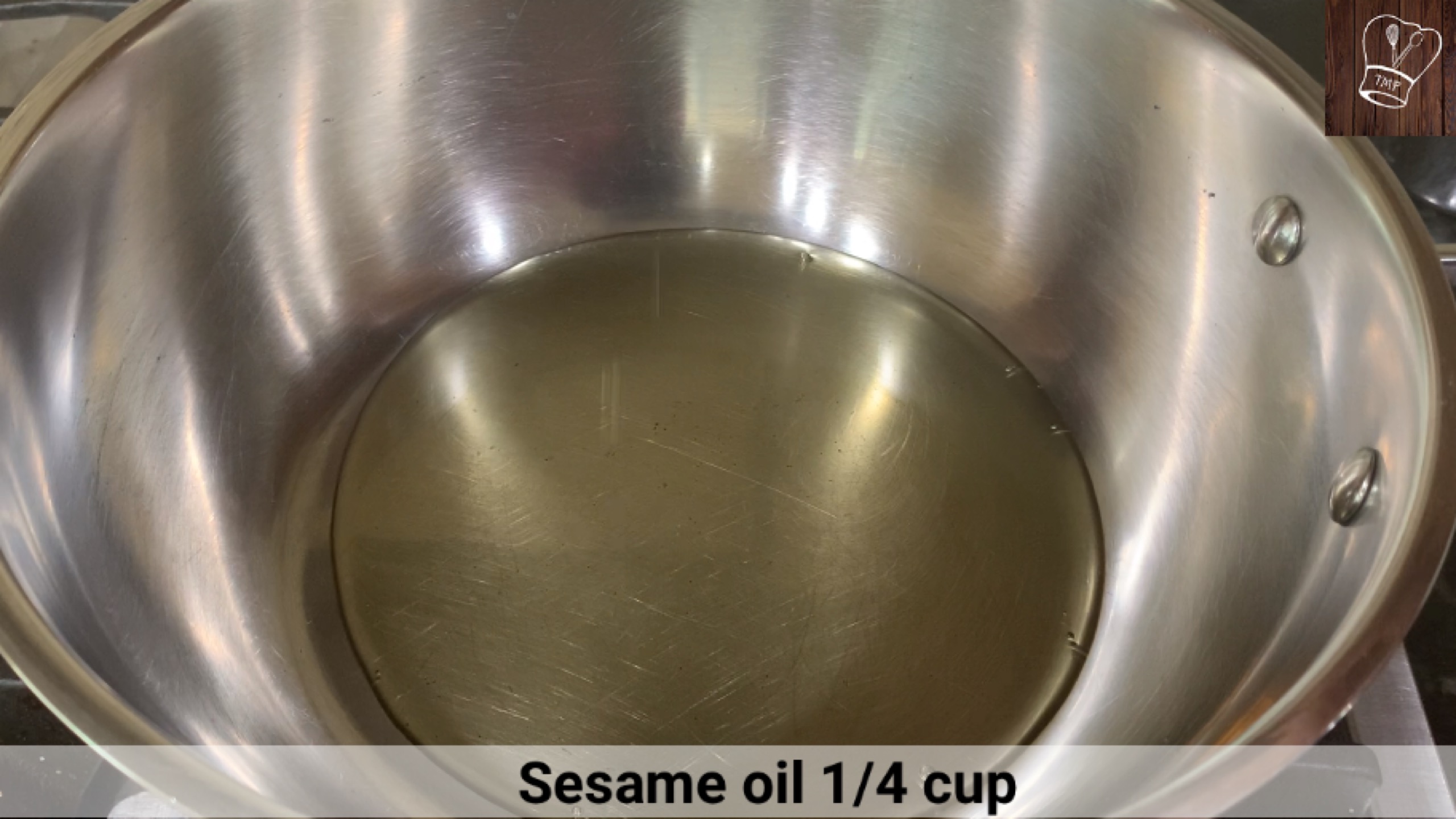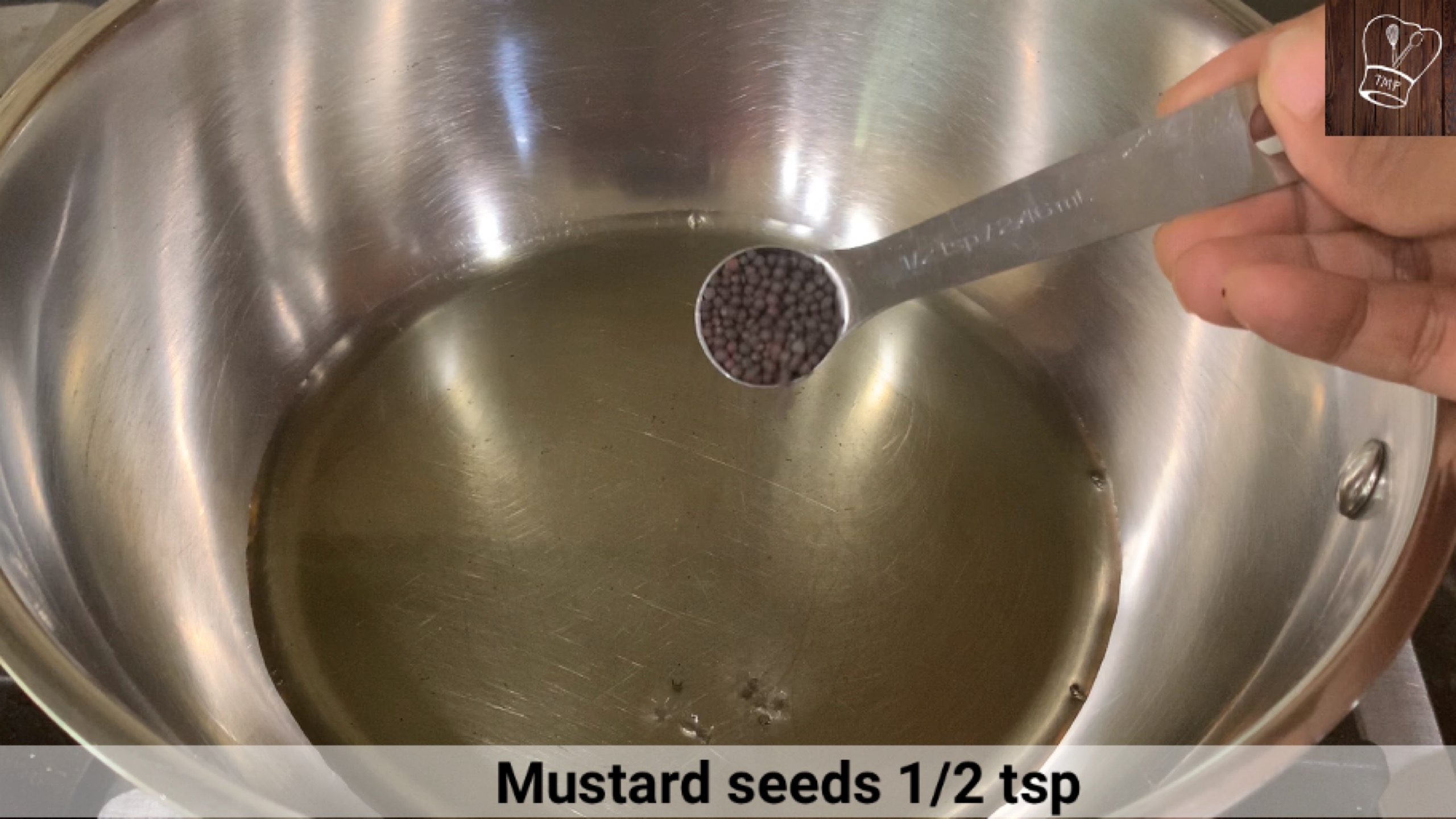 Furthermore add ginger, green chilli curry leaves, and asafoetida and saute for 3 mins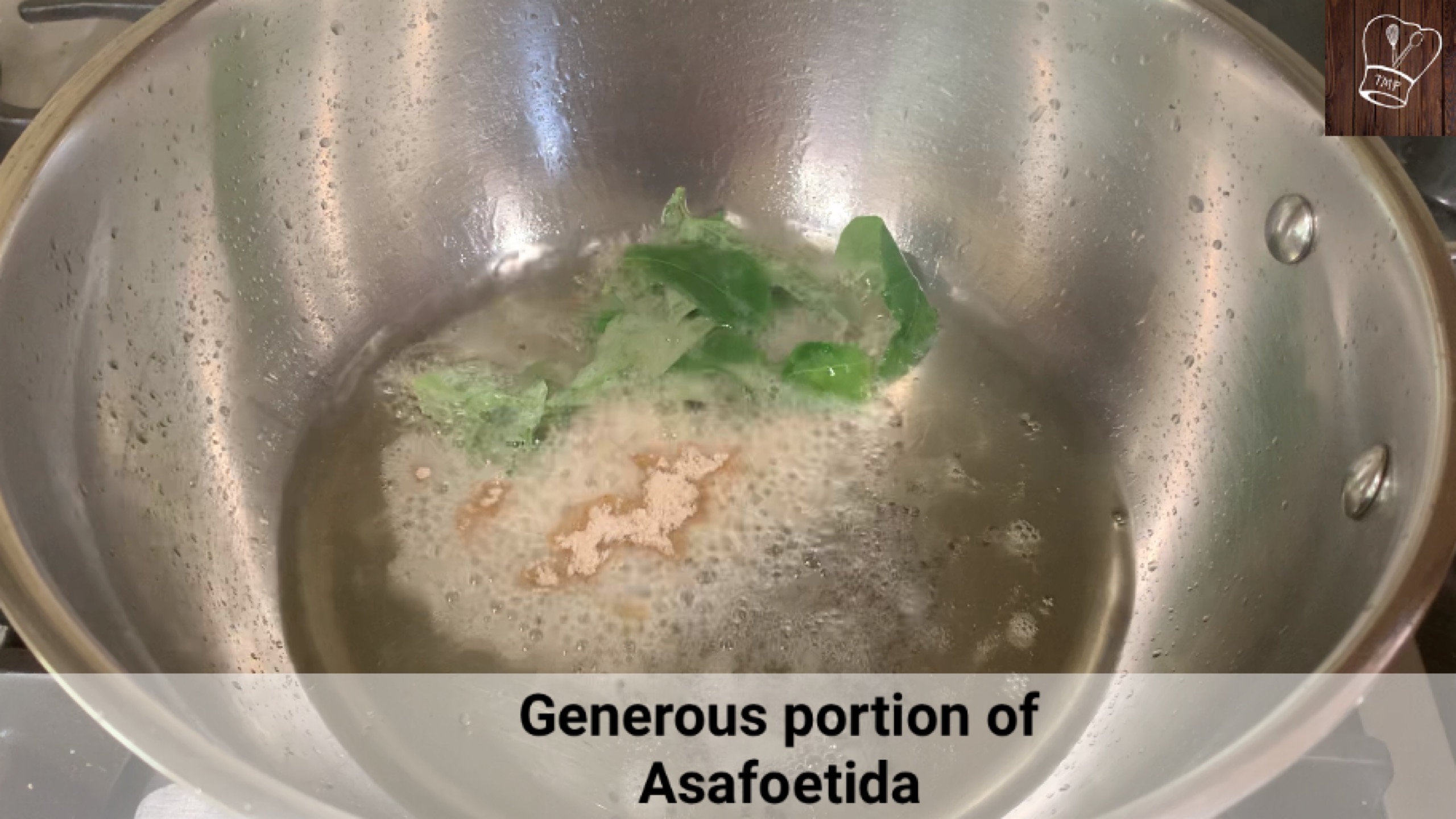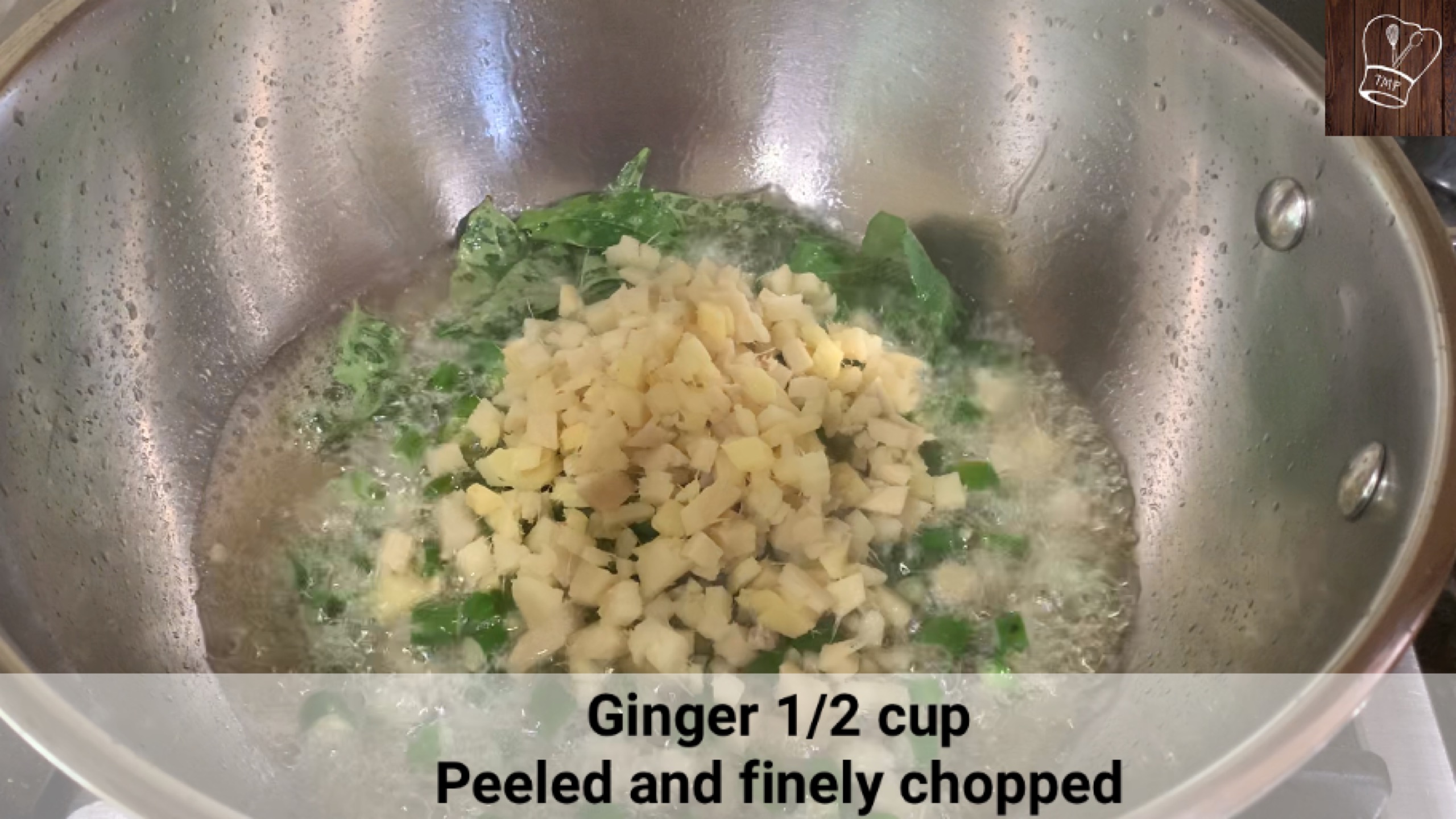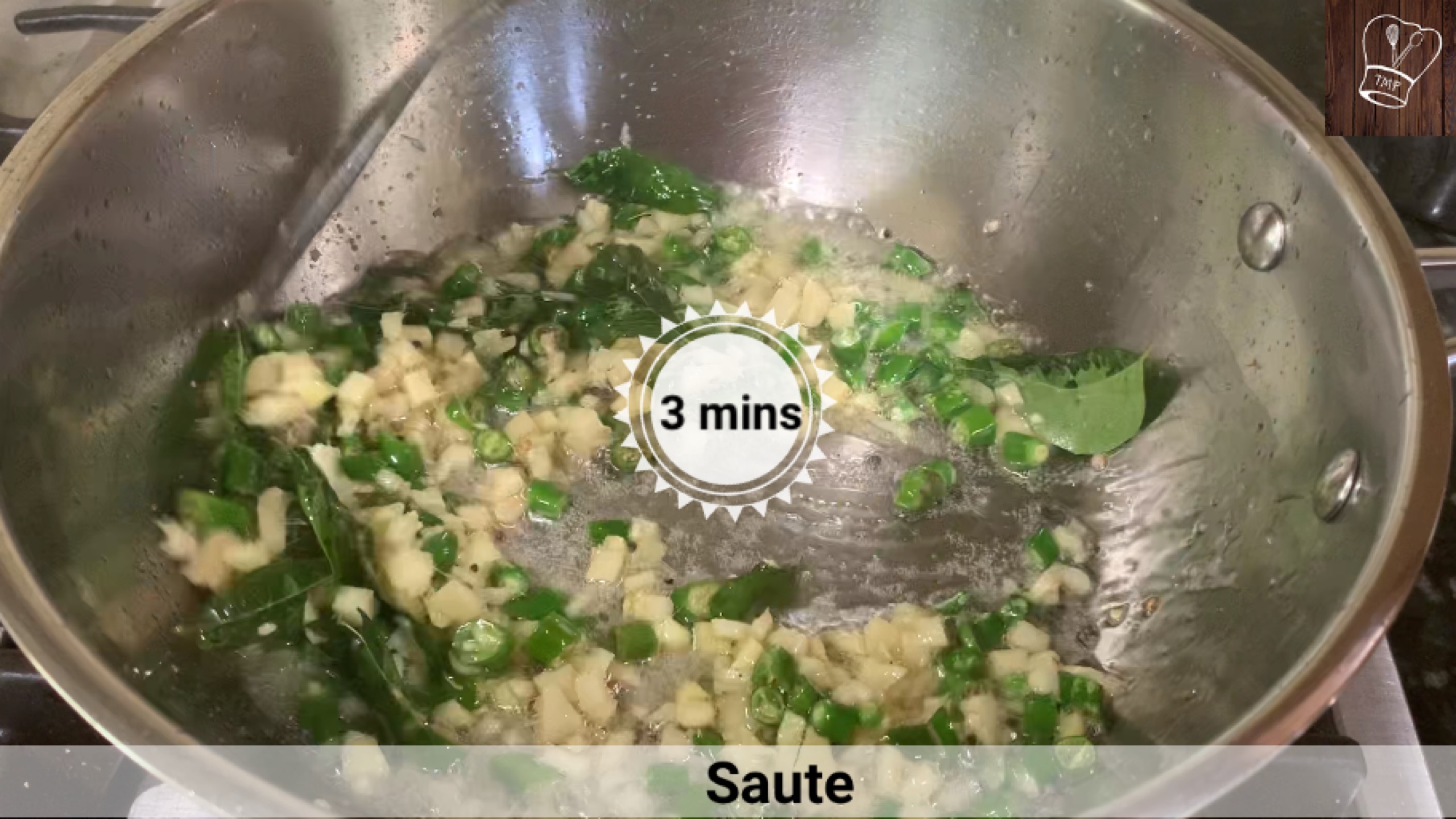 Add tamarind paste and give a good mix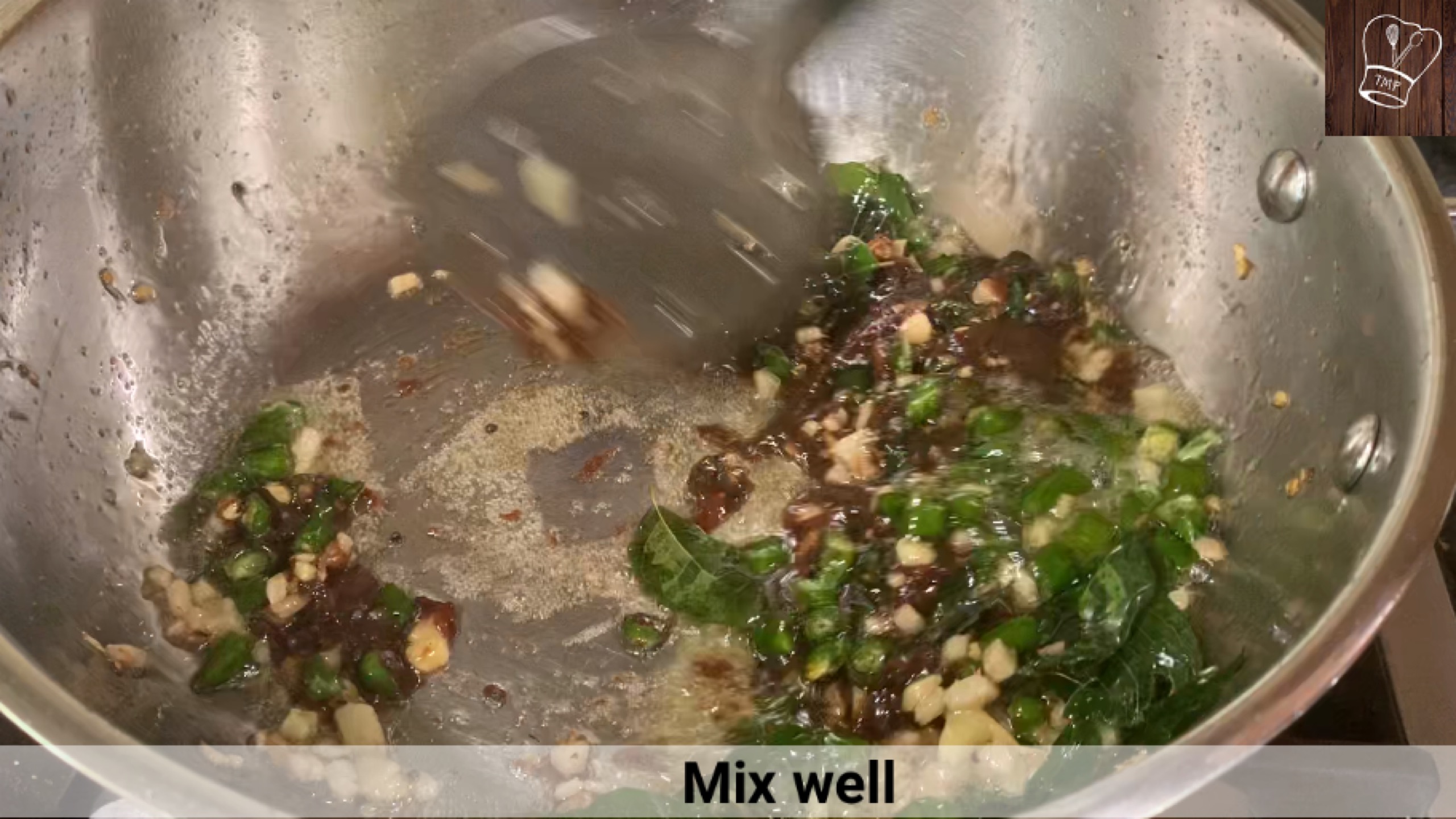 Add 1 cup of water, turmeric powder, and salt and cook for 10 minutes mix well in between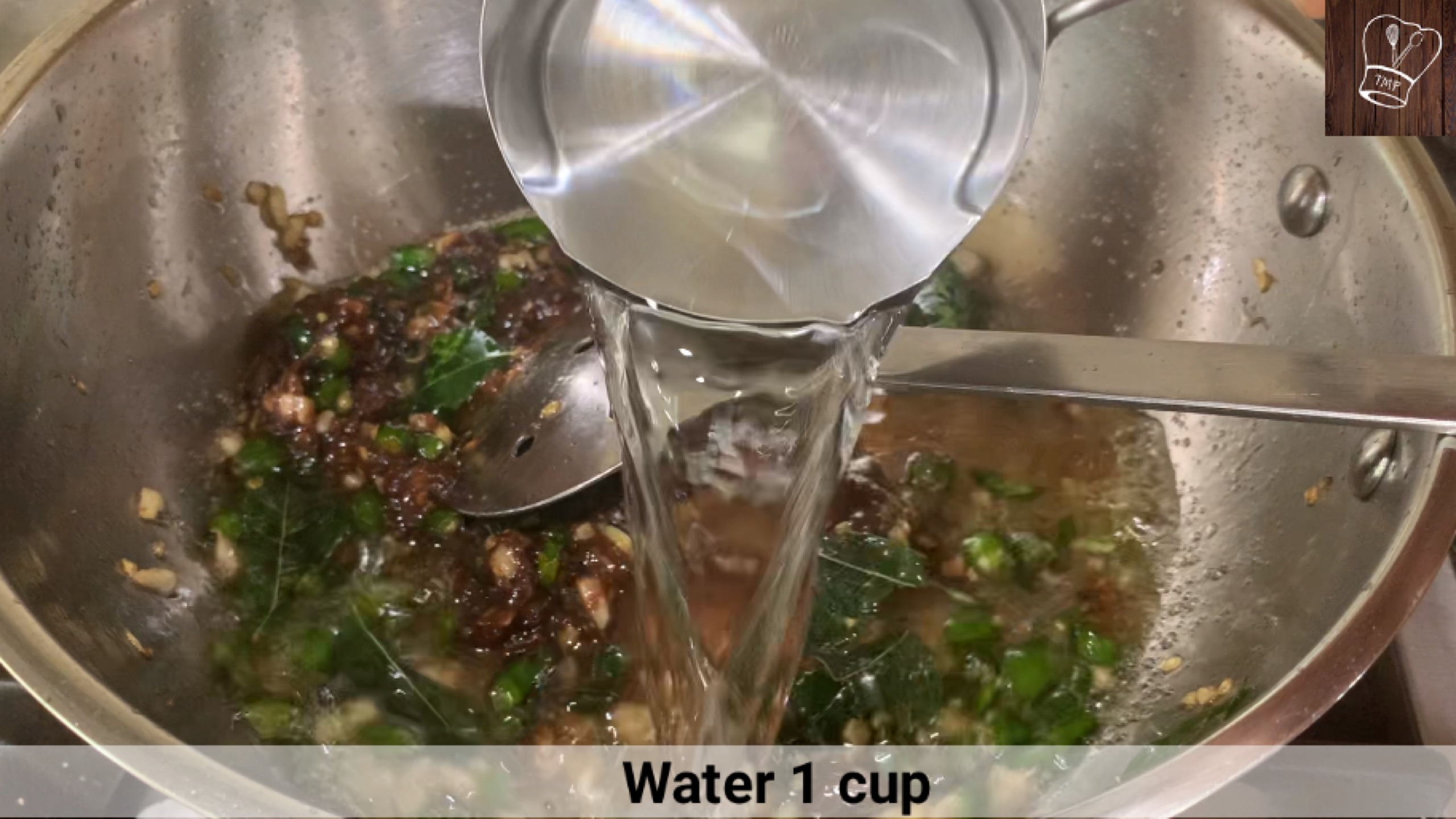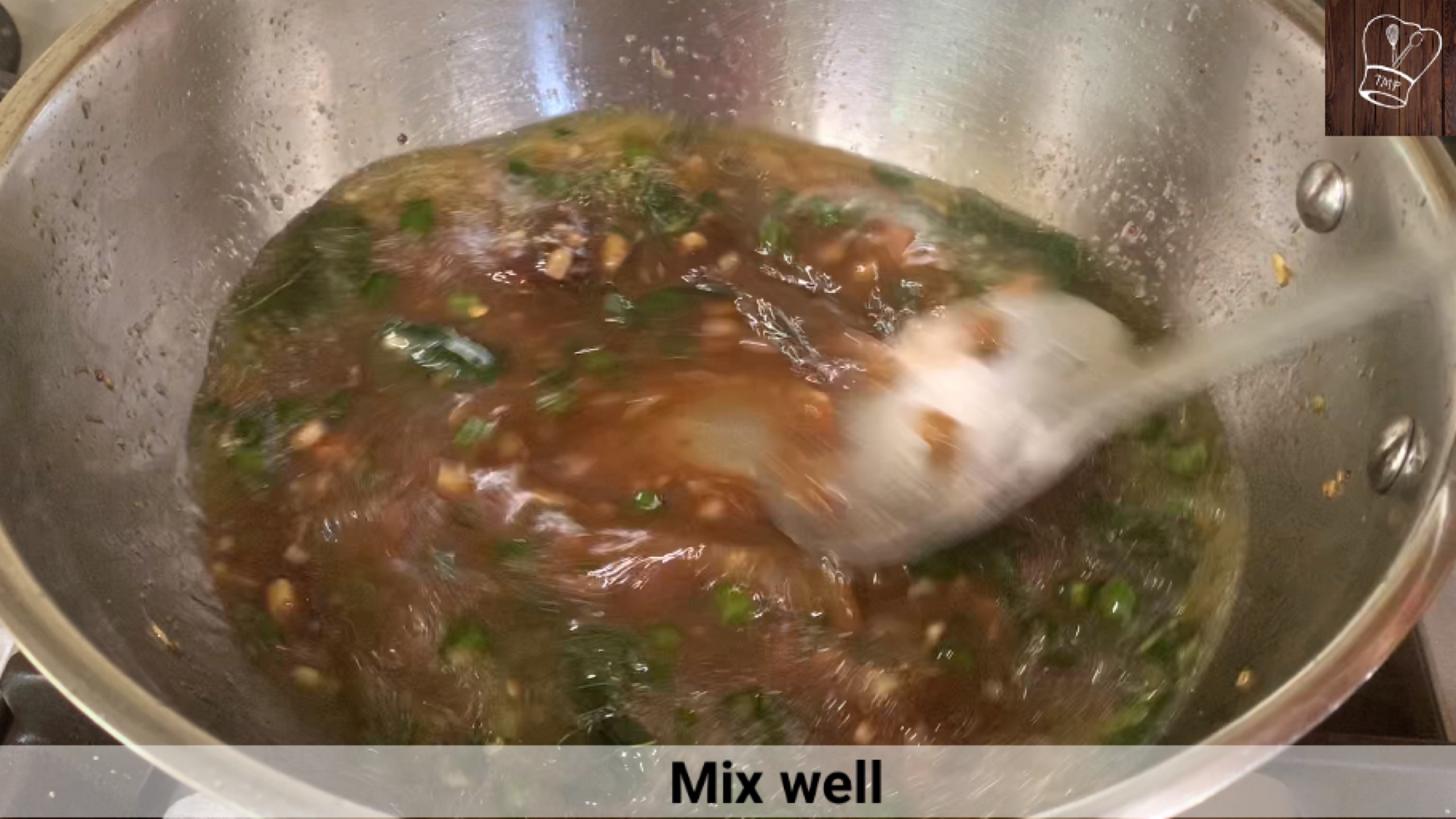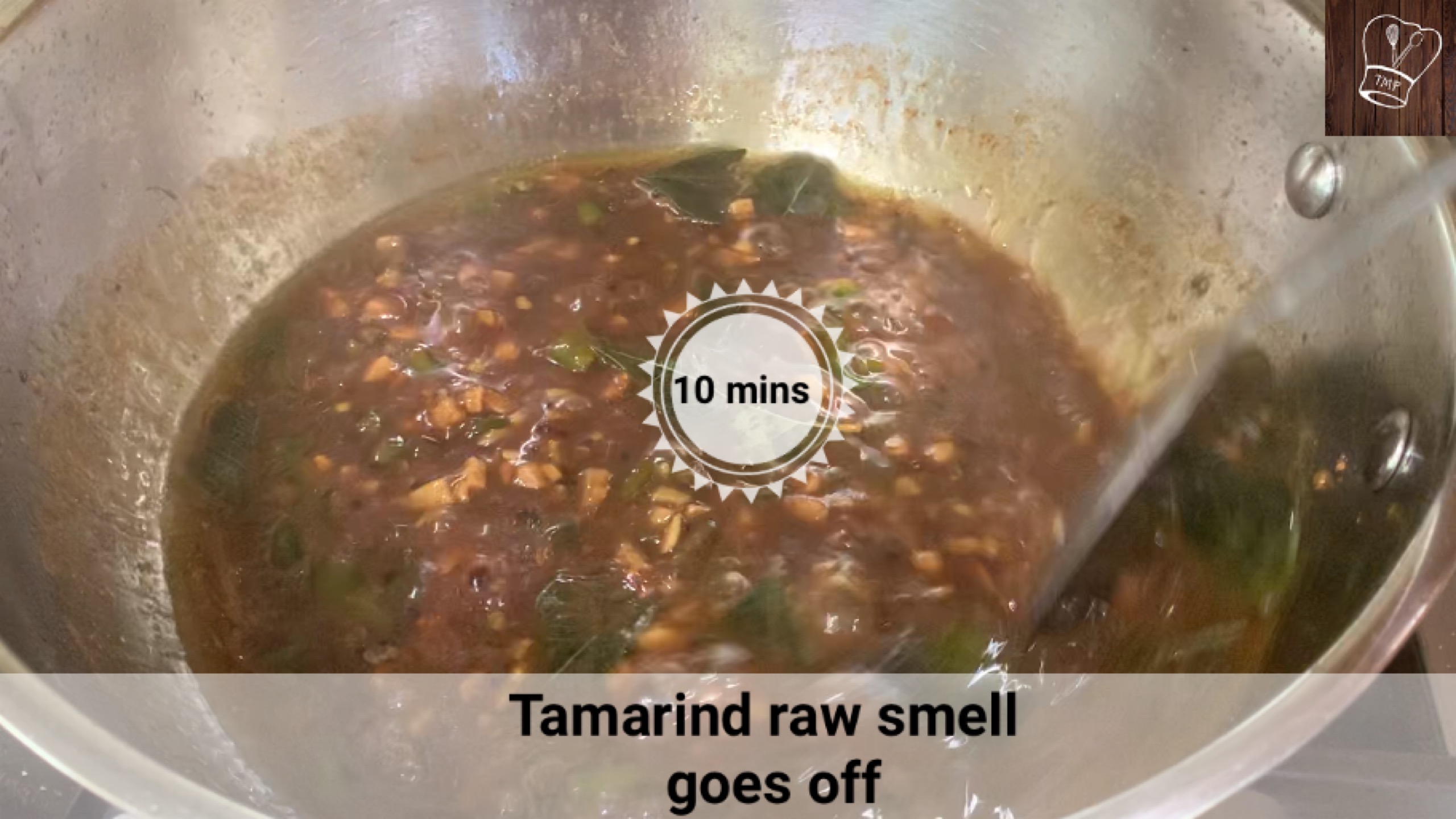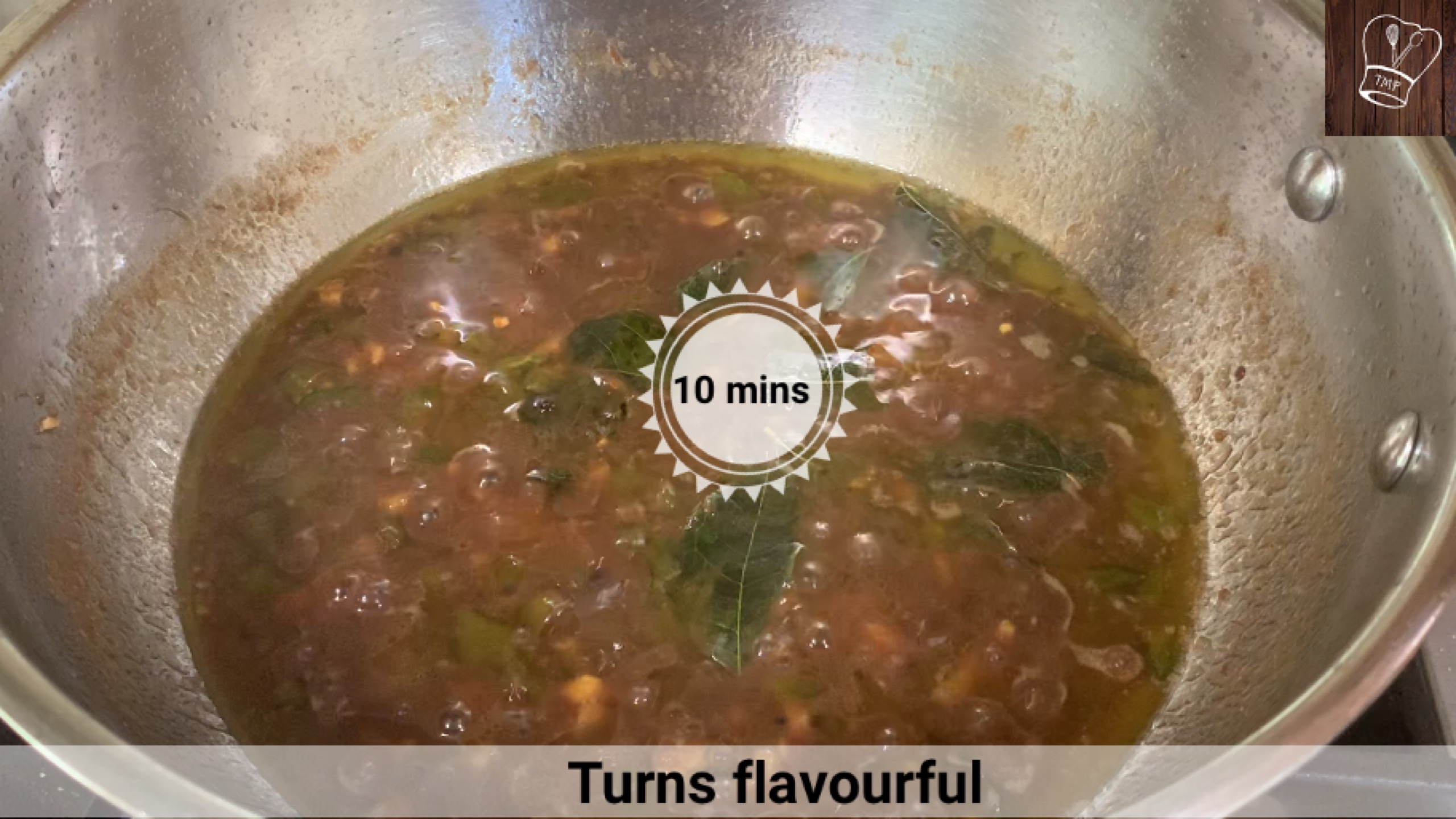 Add jaggery and cook for 3 minutes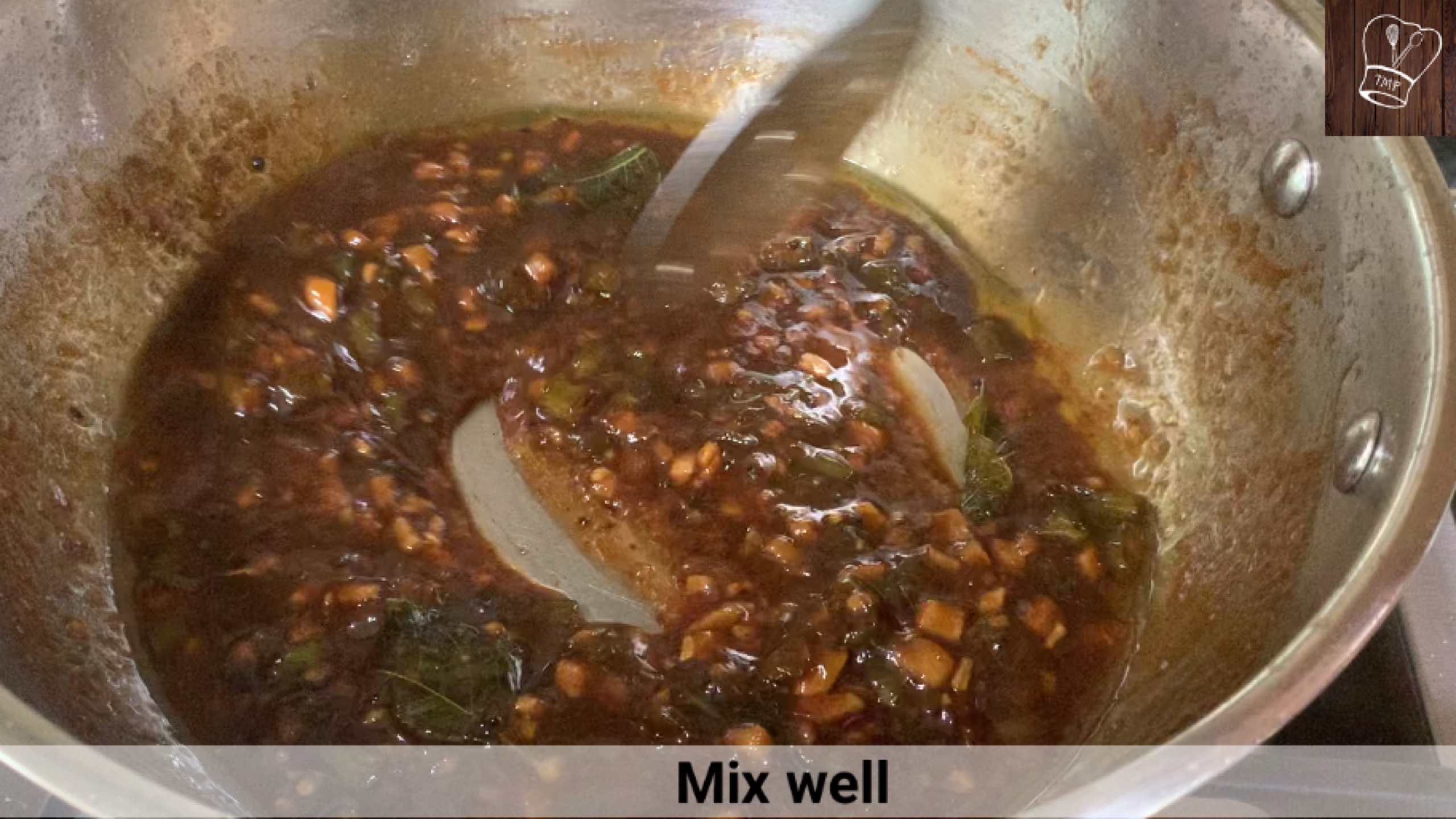 Finally, add fenugreek seeds powder and turn off the stove, give a good mix