Spinach raita | keerai pachadi |palak raita | spinach yogurt dip | keerai thayir pachadi | raita for biryani | how to make palak raita | spinach yogurt sauce | easy raita recipe | pachadi variety | keerai mor kootu | mor keerai | palak tambli | spinach in spicy yogurt | how to make best ever raita recipe, with step-by-step pictures and video recipe. Check out the palak raita and if you like the video pls SUBSCRIBE to my channel. Also check other pachadi recipes in TMF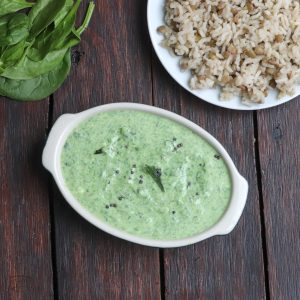 Keerai Thayir pachadi
Spinach raita is a quick accompaniment to rice varieties and paratha varieties. flavorful spinach yogurt dip also tastes good with chips. 5 minutes of palak pachadi is a perfect way to finish leftover spinach
WHAT IS SPECIAL ABOUT spinach raitha RECIPE?
Raita is super simple, easy to make. Mild spice dip is a tasty way to make kids eat spinach, With minimal pantry ingredients and curd, raita can be prepared within 5 minutes. Best Indian Restaurant style easy simple raita recipe. You can adjust the consistency according to your preferences by adding extra water.
WHAT KIND OF CURD SHOULD I USE FOR THE keera pachadi RECIPE?
Always use fresh thick creamy curd. I have used homemade curd, but you can also use sour cream or non-flavored Greek yogurt for raita. Use thick, well-set curd or yogurt. If you have a watery curd, set aside the whey for buttermilk and separate the thick curd and use it for raita
CAN I USE SOUR CURD?
If the curd is slightly sour, skip. Mild sour curd is fine, but if the curd is sour use milk instead of water. Avoid extremely sour curd.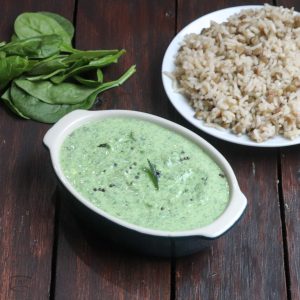 SHOULD I WHISK THE CURD?
Yes, it is very important to whisk the curd well, make sure the curd is lump-free. If whey separates or curd is lumpy, it will affect the raita texture
CAN I USE ROOM TEMPERATURE CURD?
For the best flavor, I would recommend using chill curd for spinach raita. For dinner party always mix and refrigerate till you serve
WILL RAITA TASTES SPICY?
I have used 1 green chilli and it was not spicy. If you prefer spicy raita adjust chilli accordingly
CAN I SKIP BLACK SALT?
Black Salt | Kaala Namak gives a nice tangy flavor to the raita so I used it. If you don't have it handy use extra regular salt and increase chaat masala
Can I skip sugar?
Sugar is optional but a pinch of sugar retains green and gives a nice flavor to raita
Can I fine grind spinach?
Yes, you can grind according to your preferred texture. If you are fine grinding, add little water and grind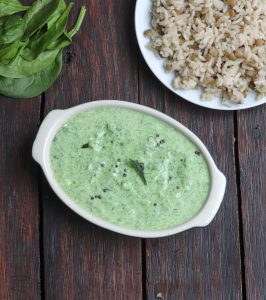 Other pachadi recipes in TMF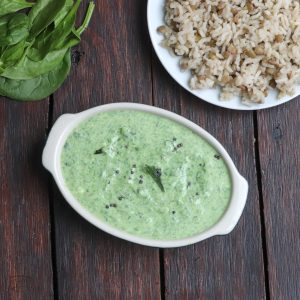 Ingredients
To temper:
1

teaspoon

ghee

1/2

teaspoon

mustard Seeds

Few curry leaves
To saute:
1/2

teaspoon

cumin seeds

100

grams

spinach

10

grams

coriander leaves

1/4

teaspoon

ginger powder

generous pinch of Chaat masala

1

green chilli adjust according to your taste

generous pinch of Black salt

Pinch

of Turmeric powder

Required Salt

Pinch

of Sugar
Spinach dip
1

cup

thick curd

2 - 3

tablespoon

water adjust according to your preference
Instructions
Add ghee to a pan and turn on the stove on medium flame

When ghee turns hot add mustard seeds and splutter

Furthermore, add curry leaves and roast; turn off the stove and transfer the tempering to the small vessel

Turn on the stove and add cumin seeds and let them splutter

Add spinach and coriander leaves; turn down to low flame

Furthermore add turmeric powder, green chilli, sugar, salt, and saute for 2-3 minutes until you see wilted spinach

Add black salt, chaat masala and ginger powder; mix well and turn off the stove

cool the spinach and coarse grind

Take thick curd to a wide vessel and whisk well until you use smooth lump free curd

Add water according to your desired consistency

Furthermore, add the coarse ground spinach and mix well

Finally, add the tempering and mix well

Refrigerate until you serve
Video
Notes
You can add extra water and fine grind spinach
Adjust the water according to your desired Raita texture
You can use any variety of greens and prepare raita I didn't have fresh ginger hence used ginger powder. You can use a small piece of ginger instead of ginger powder
Coriander leaves are optional but it gives a nice flavor to the keerai raita
You can add little coconut for extra flavor If you cook spinach with salt, you need not add additional water to cook
Other Spinach based recipes
Ingredients
To temper:
1 teaspoon ghee
1/2 teaspoon mustard Seeds
Few curry leaves
To saute:
1/2 teaspoon cumin seeds
100 grams spinach
10 grams coriander leaves
1/4 teaspoon ginger powder
generous pinch of Chaat masala
1 green chilli adjust according to your taste
generous pinch of Black salt
Pinch of Turmeric powder
Required Salt
Pinch of Sugar
Spinach dip
1 cup thick curd
2 - 3 tablespoon water adjust according to your preference
How to make spinach raitha with step by step pictures
Add ghee to a pan and turn on the stove on medium flame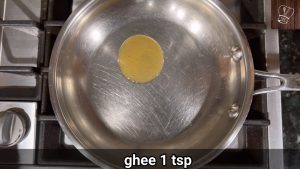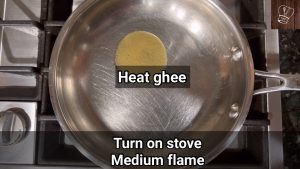 When ghee turns hot add mustard seeds and splutter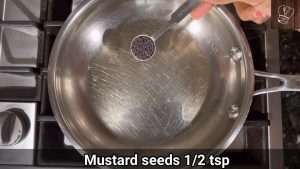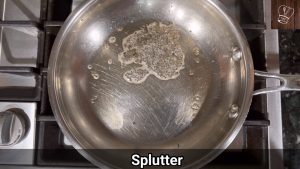 Furthermore, add curry leaves and roast; turn off the stove and transfer the tempering to the small vessel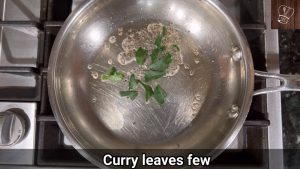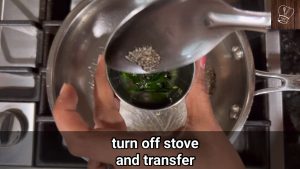 Turn on the stove and add cumin seeds and let them splutter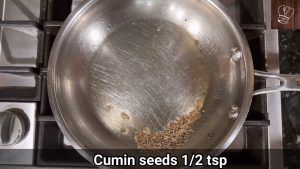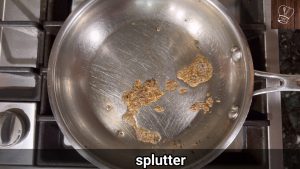 Add spinach and coriander leaves; turn down to low flame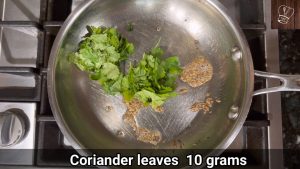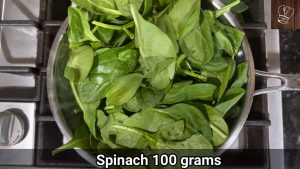 Furthermore add turmeric powder, green chilli, sugar, salt, and saute for 2-3 minutes until you see wilted spinach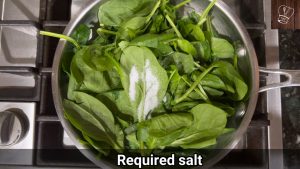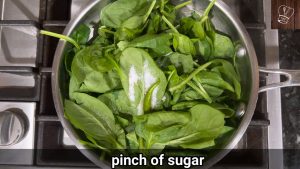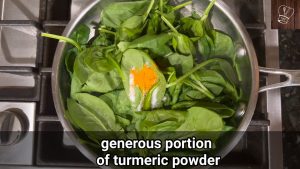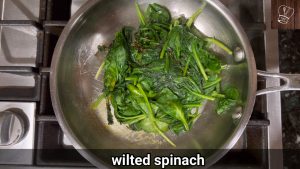 Add black salt, chaat masala and ginger powder; mix well and turn off the stove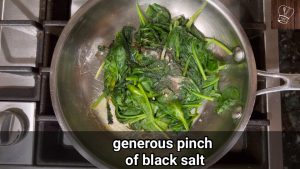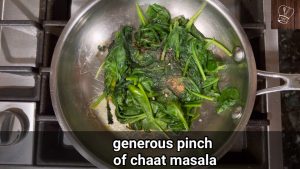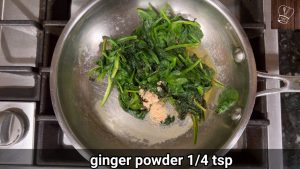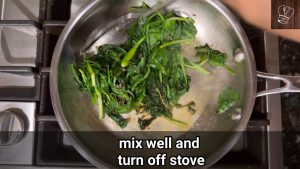 cool the spinach and coarse grind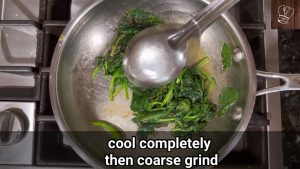 Take thick curd to a wide vessel and whisk well until you use smooth lump free curd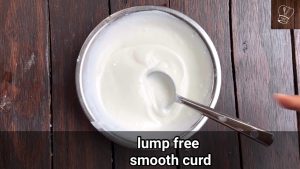 Add water according to your desired consistency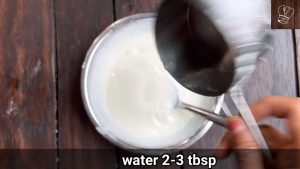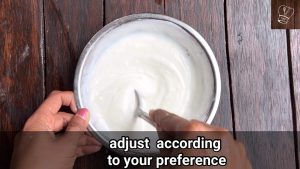 Furthermore, add the coarse ground spinach and mix well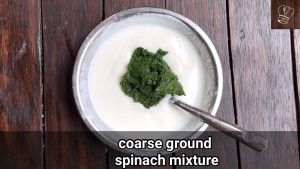 Finally, add the tempering and mix well
Refrigerate until you serve