Sumangali Prarthanai, mangali pondugal, Tamil brahmin elai sapadu, Tamil brahmin thali, festive lunch spread, srardham samayal menu, thevasam menu samaradhanai menu, brahmin tradition lunch, Tamil brahmin sapadu, Tamil Nadu marriage traditional event, grand thali food, wedding lunch menu, no onion no garlic lunch, south Lunch combo TMF, South Indian lunch combo, elaborate weekend lunch, lunch thali ideas, south Indian lunch meal ideas TMF, south Indian special occasion lunch, Kathu kuthu lunch, weekend Tamil lunch combo, south Indian food meal planning, everyday south Indian meals, Andhra lunch, easy lunch Tamil Nadu special, weekday Indian meal ideas. Subscribe to Traditionallymodernfood YouTube. Check out the Indian tiffin combo and Indian lunch combo for everyday combo cooking ideas.

Sumangali prarthanai
The term "Sumangali" is given to Married women living with her husband and "Prarthanai" is prayer. Sumangali Prarthanai is a traditional ritual performed in South Indian Brahmin (Tamil brahmin) homes before auspicious ceremonious occasions like a marriage, upanayanam - sacred thread ceremony, shashtipoorthi,sadhabishegam, etc. some families even do before seemandham or grahapravsesham too. Even without any occasions, some families do pondugal to pray ancestors.
Why Mangali pondugal
Special poojai are performed for women by women. The tradition behind performing the Mangali pondugal poojai is to seek blessings from the family ladies who passed away as sumangalis. Every family has its traditional way of performing the poojai and sumanangali prarthanai food.
Auspicious time for sumangali prarthanai
Sumangali prarthanai is not performed on Tuesdays and Saturdays. Also, it is not performed during Tamil months such as Margazhi. Day of sumangali prarthani should not be Ashtami, Navami, pradamai, amavasai and pournami, Raghu kalam, and emagandam. Muhurtha naal ( day) is fixed for the pooja.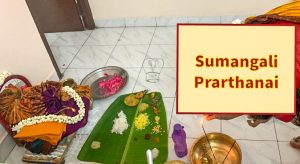 Number of Pondugal
The total number of pondugal ilai (banana leaf) - Swamy ilai + married ladies+ Kanya ponnu (a girl who didn't attain puberty) must be odd. Typically total count will be 5/7/9. If the host's daughter(s) is/ are married they are a must for pondugal. Daughter-in-law comes under the host category so they cant be pondugal. Other podungal will be typically hosting family and friends ladies.
Who cant be podungal?
The only brahmin married lady living with her husband can be pondugal. Sumangali should not have periods on that day. Also, no one from pondugal's family should have passed away within one year (Varushaptigam is not done)

Day before function
First, we finalize the pondugal list. The day before Sumangali Prarthana poojai someone from the host family visits all the pondugal and gives turmeric, sesame oil, and shikakai to the ladies who are invited for pondugal. As traditionally pondugal take oil bath (use oil and shikakai we give) and apply turmeric powder while taking bath. Pondugal washes and dry 9 yards saree and wear it for the poojai.
Arrangements before inviting pondugal
Host buy one 9 yards saree for Swamy. It is typically given to the host's married daughter. If the host doesn't have a daughter saree is given to elderly women. On the day of mangali pondugal host take a hair bath and wash the Swamy saree and dry. Place two kuthu vilakku and light. Put two kolam and keep palagai on top. Also, put kolam on two palagai. Behind one palagai We keep a mirror and keep Santhanam kumkum. Place saree tied up, blouse bit on palagai. Keep gold chain and garland for saree. Place Kanya ponnu thambulam and dress on other palagai. Keep water in sombu next to it and keep Swamy ilai in front

Swamy ilai
banana leaf | swami ilai is kept in front of the palagai. Some families keep two banana leaves.
Who will eat in Swamy ilai?
After all the pondugal finish their meal host eats in the swamy ilai. If the host has daughter-in-law(s) they share the swamy illai food.
Sumangali prarthana meal
No onion no garlic elaborate meals are prepared for the pondugal. Person cooking should take hair bath before cooking and shouldn't eat anything while cooking.
Serve illai and then invite pondugal
Host wash and dry swami ilai and all the podungal banana leaves. Serve food in swamy ilai first then to all pondugal ilai. After first serving host steps out to invite pondugal home. Further serving is done while eating
Inviting pondugal
All the pondugal (married ladies + Kanya ponnu) are invited inside the home at the same time. Host wash pondugal legs then give turmeric kumkum and flower to all pondugal. According to our family, the traditional host holds a pondugal hand and pronounces an ancestor sumangali name, and invites home. Do the same for all the pondugal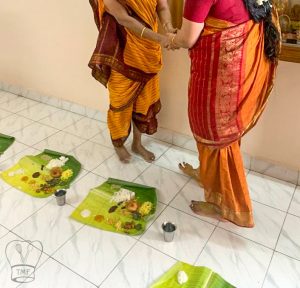 neivedhyam
The host will do neivedhyam and show karpooram to the swamy ilai and all the people from the host's family will pray and put flowers on the swamy ilai and do namaskarams to that.
No food before mangali pondugal sapadu. All the pondugal can only drink liquid diet
After sumangali prarthanai food
After the meal, the host offer neer mor, panagam, a mix of sukku (dry ginger) podi and jaggery to all pondugal. then host give thambulam to all the pondugal (vethalai, pakku, kumkum, rupee, manjal, marudhani, coconut, mirror, comb, saree, or some gift in a tray). Swamy 9 yards saree is given to host's daughter or other elderly pondugal. They wear a 9-yard saree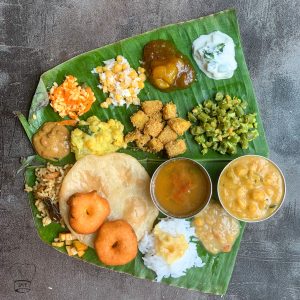 Sumangali Prarthanai | mangali pondugal food
Firstly, chop and keep all vegetables ready
Cook rice
If you are using frozen coconut thaw them
Soak
chana dal for sweet kosumali
urad dal for vadai
Chana dal and moong dal for payasam
Moong dal for carrot kosumalli
toor dal for pitlai and rasam
chickpea for pitlai
toor dal and chana dal for kootu
To Saute
Chana dal, red chilli, coriander seeds, and urad dal till they turn golden brown for Vazhakai poriyal
Coriander seeds, chana dal, red chilli, fenugreek seeds, coconut for pitlai
Chana dal, red chilli, and coriander seeds for thani kootu
Grind
Pulse sugar candy, coconut, and cardamom powder
Coconut for payasam
Coconut and green chilli for Cucumber pachadi
Urad dal with little cold water for vadai
Cooked dal, jaggery, and coconut for paruppu poli
grind sauteed ingredient with little water for pitlai
coconut, cumin seeds, green chilli with little water for kootu
grind sauteed ingredients, little water for thani kootu
coconut and little water for thani kootu
coarse grind Vazhakkai poriyal sauteed ingredients
Pressure cook
Toor dal and chickpea for pitlai
bitter gourd, turmeric powder, and salt for pitlai
Chana dal with turmeric powder for sweet kosumali
Raw mango, turmeric powder, salt, and water for mango pachadi
Moong dal and chana dal with turmeric powder for payasam
toor dal for rasam and paruppu
Beans with little water, oil, and salt
Potatoes with turmeric powder and water
Tempering
Mustard seed in ghee for Cucumber pachadi and Mango pachadi
Cashews and raisins in ghee for Payasam
Mustard seeds, fenugreek seeds, and cumin seeds in ghee for Rasam
Urad dal, mustard seeds, and red chili in coconut oil for Beans poriyal
Mustard seeds, green chilli in ghee for carrot kosumalli
urad dal, mustard seeds, and red chilli in coconut oil for kootu
Mustard seeds in sesame oil for Instant mango pickle
chana dal, mustard seeds, curry leaves in coconut oil for thani kootu
For a detailed recipe link with ingredients and instructions pls. Click on the image
Cook Kalyana sapadu
Mango pachadi
Prepare jaggery water and filter
Boil cooked mango, jaggery water, chili powder, and cardamom powder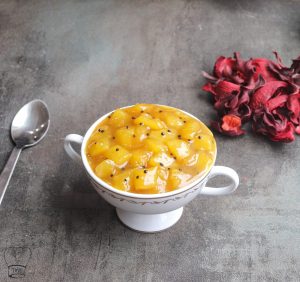 Checkout other pachadi recipes in TMF
Cucumber pachadi
Add chopped cucumber, ground coconut, salt, curd to a vessel and mix well
Finally add tempering and mix well
Sweet kosumalli
After the dal is cool, mix cooked dal, pulsed ingredients, and serve immediately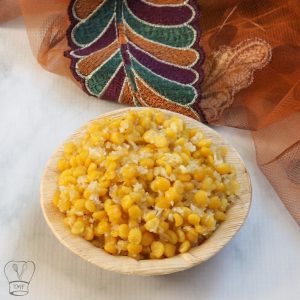 Carrot kosumalli
Take grated carrot, soaked dal, salt, tempering, and lemon juice, mix well
Paruppu Payasam
Prepare jaggery water and filter
Boil cooked dal, jaggery water, ground coconut, cardamom powder, salt, and sugar
Finally, add sauteed cashews and raisins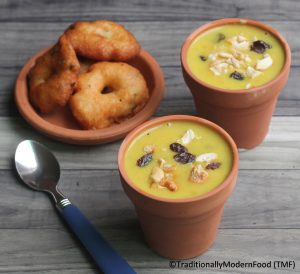 Checkout other payasam recipes in TMF
Sooji Appam
Knead the poori dough and set it aside for half an hour
Prepare Kesari and let it cool completely
After Kesari is cool heat oil
Roll poori and stuff Kesari; deep fry in hot oil
Filter oil and serve sooji appam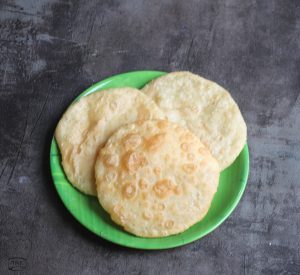 Check out other poli varieties in TMF
Pavakkai pitlai
Temper and saute cooked pavakkai
Add sambar powder, tamarind paste, water, and other required ingredients for pitlai; boil
Furthermore, add the ground pitlai paste and boil
Finally, add dal and boil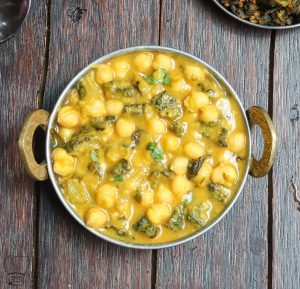 Check out sambar, kuzhambu recipes, coconut-based recipes, kootu recipes in TMF
Paruppu rasam
Saute tomatoes
Boil tamarind, rasam powder, salt, and other ingredients
Add cooked dal and bring to a frothy boil
Finally, add the tempering and turn off the rasam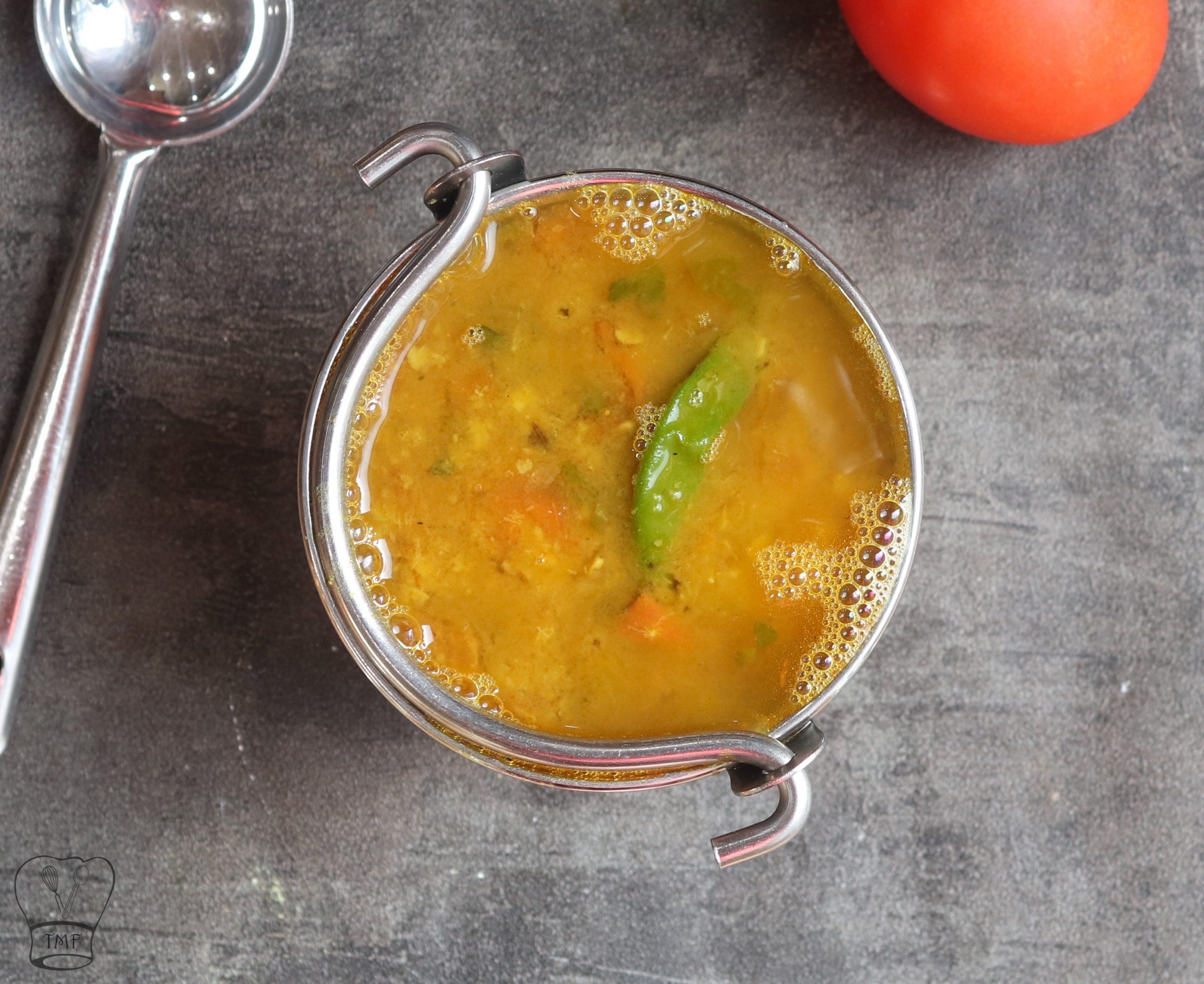 Check out other rasam varieties in TMF
White pumpkin kootu
Cook pumpkin, with salt, turmeric powder, ground kootu paste, till pumpkin turns soft
add cooked dal and boil
finally, add the tempering
Thani kottu
Boil tamarind water, turneric powder, and salt till tamarind raw smell goes off
add the ground paste and cook for 5 minutes
Furthermore add ground coconut, jaggery, and hing; cook for 5 more minutes
finally, add the tempering, mix well and turn off the stove

Checkout other kootu recipes in TMF
Vazhakkai podi kari
cook raw banana with enough water, salt, and turmeric powder till it turns fork-tender; transfer to a colander and cool
Temper mustard seeds, urad dal, and curry leaves in coconut oil
saute vazhakkai for 2 minutes
add enough ground kari podi and saute for 2 minutes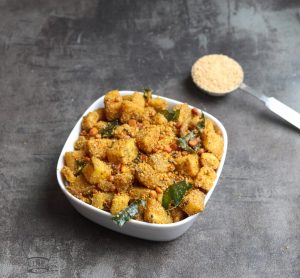 Beans poriyal
To the bean poriyal tempering, add cooked beans and coconut and prepare poriyal
Check out beans paruppu usili, beans thengai podi usili, potato-based recipes, and poriyal recipes in TMF
Instant puli sadam
Use tamarind paste and other required ingredients for instant puli sadam; prepare instant pulikaichal
Finally, mix rice and keep it aside
You can also prepare Puliyodarai and prepare traditional puli sadam. Check out other variety rice recipes in TMF
Medu vadai
Refrigerate the vadai batter for 30 minutes
Heat oil
Mix all the ingredients for vadai and fry vadai
Fry appalam in hot oil and keep aside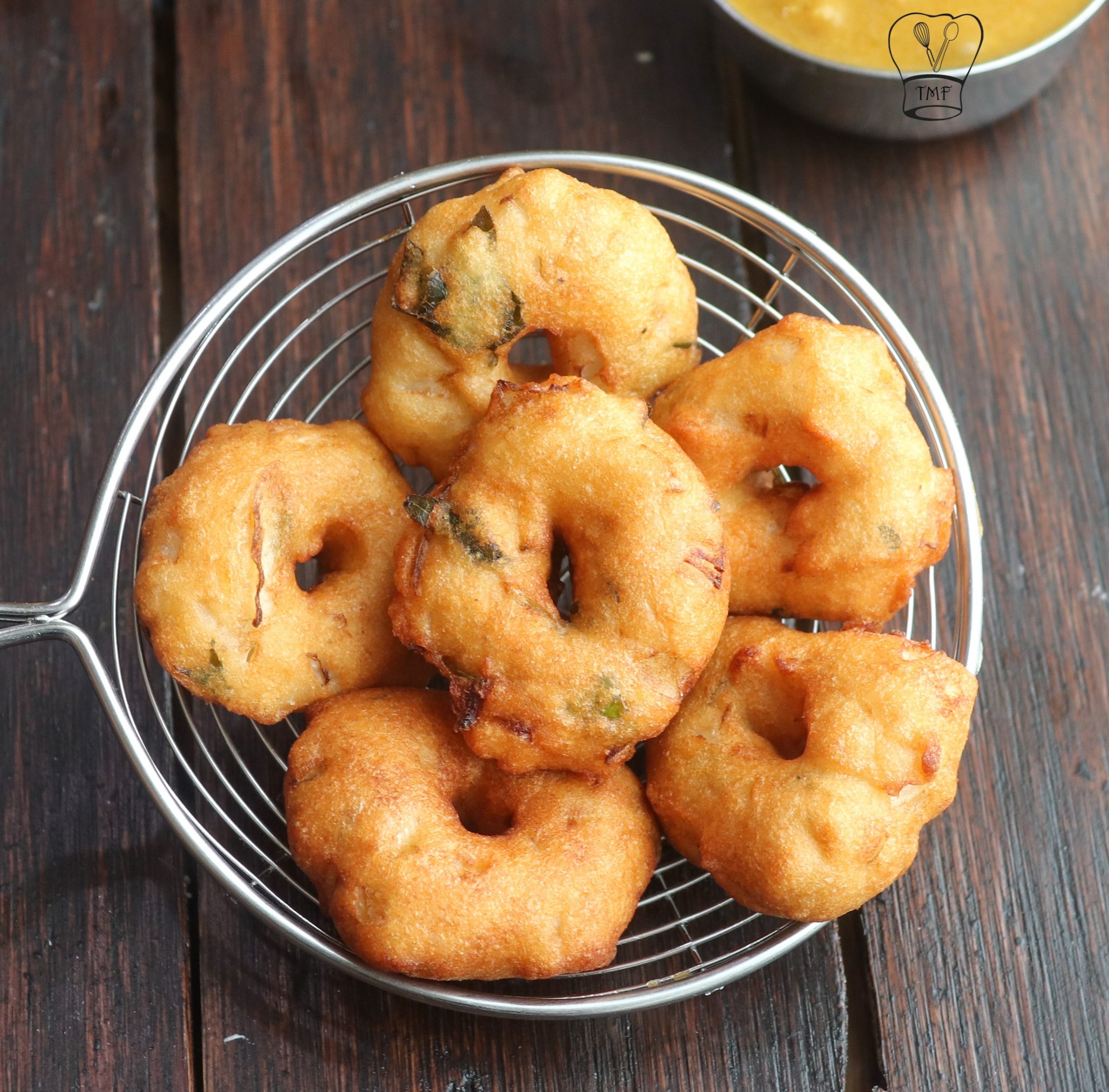 Check out other vadai recipes in TMF
Instant mango pickle
In a mixing bowl add chopped mangoes, red chilli powder, salt, and fenugreek powder
Finally, add the tempering and mix well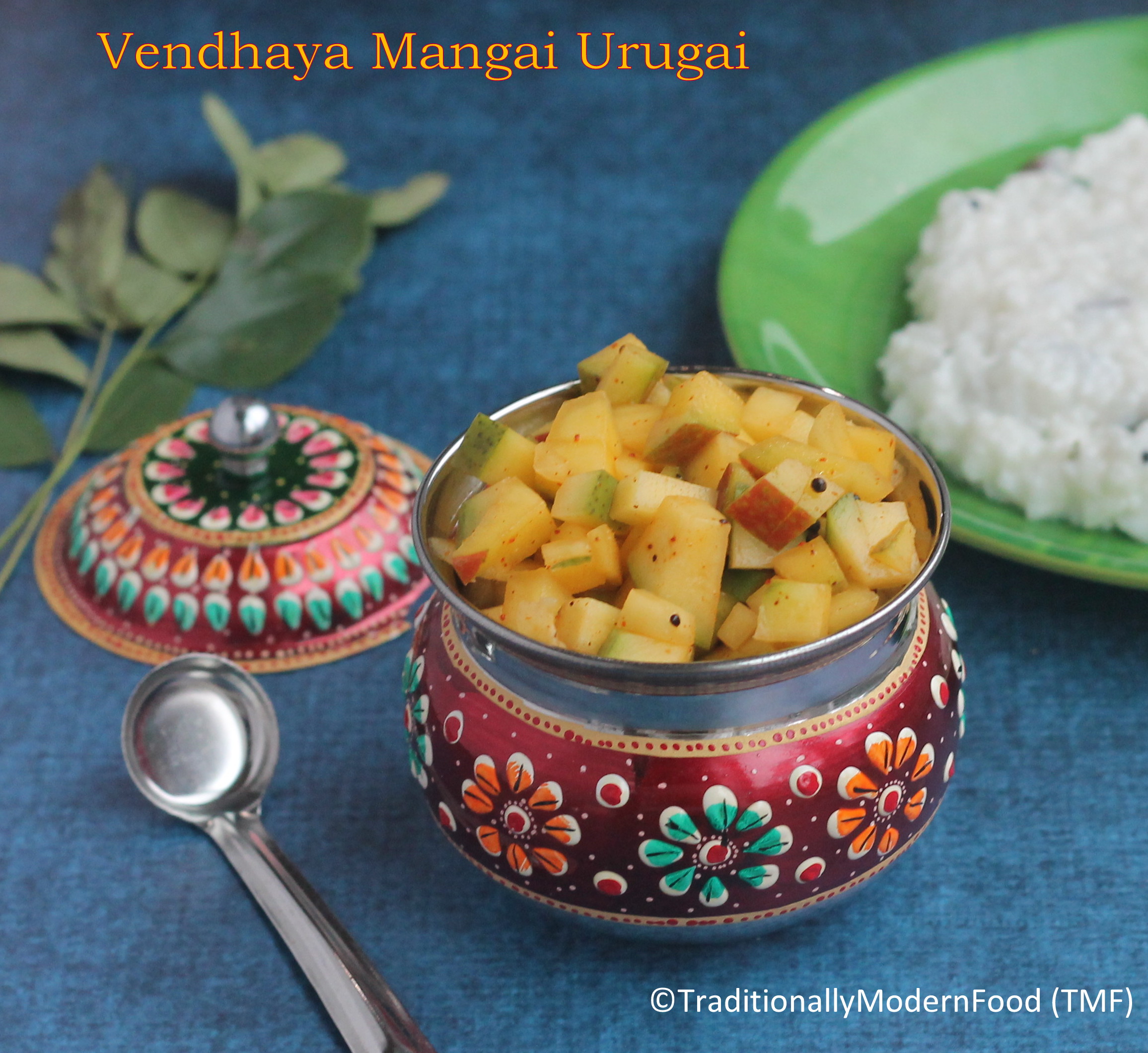 Check out other pickle varieties in TMF
Add salt to the dal and mix well
Serve the meal with a dollop of ghee