Mickey mouse cake | Mickey mouse clubhouse cake | easy Mickey cake | easy Disney Mickey cake recipe | cake tutorial | | Mickey cake with frosting | Eggless vanilla cake recipe | how to make Mickey cake without Mickey cake pan | best Mickey cake | kids birthday cake with step by step pictures and video recipe. Check out the Mickey mouse cake. If you like the video pls SUBSCRIBE to my channel.
Easy Mickey mouse cake without Mickey cake pan. Eggless vanilla cake with heavy cream frosting for the Mickey cake recipe. Easy recipe with tips and tricks for best Mickey cake recipe
CAN I USE WHEAT FLOUR FOR AN EGGLESS vanilla CAKE?
Yes, but wheat flour will make the cake dense you might need 1/4 cup extra water for this cake recipe. Refer to my Eggless dry fruit recipe with wheat flour, orange juice, nuts, honey.
IS TRIMMING THE EDGES AND THE TOP LAYER MANDATORY FOR mickey mouse CAKE?
Trimming the cake is totally optional. For even frosting, I prefer trimming the outer layer. My son loves to snack it separately
For 3 Eggless cakes why measurement is given for only one 7 inch cake?
For Mickey mouse cake you need three cakes but you can also make one eggless vanilla cake with condensed milk without doing character cake hence I have given measurements for one cake.
Can I skip frosting for the eggless condensed milk cake recipe?
Yes, you can skip the frosting and serve the cake but in that case, add 2 more tablespoon of sugar.
Can I use oil instead of melted butter?
Yes, you can use flavorless oil instead of butter.
Do I need this much sugar syrup?
We should refrigerate Mickey mouse cake with heavy cream frosting so soaking the cake in sugar syrup will prevent the cake from turning dry. For the moist cake, Add a generous amount of sugar syrup and soak the cake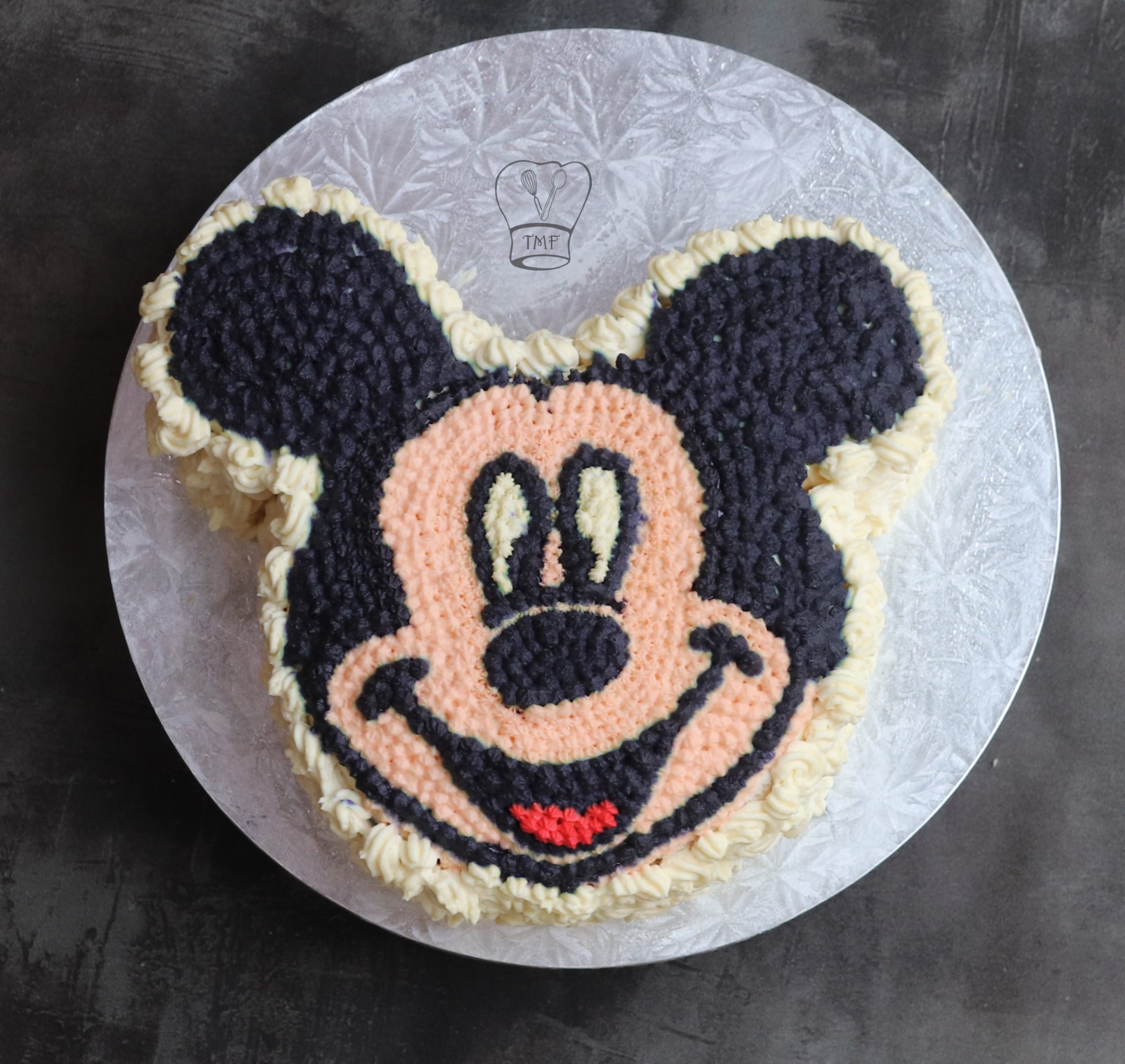 CAN I MAKE BUTTERCREAM ICING for Mickey cake?
Yes, you can prepare any frosting according to your taste. Make sure the consistency of frosting is convenient for piping
CAN I SKIP INSTANT PUDDING POWDER IN FROSTING?
Frosting can be done with whipping cream and sugar but pudding mix gives a nice flavor and texture to the cake
Eggless vanilla CAKE recipe ON THE STOVETOP
Preheat a heavy-bottomed pan for 5-6 minutes until it turns hot. Place a stand and keep the cake pan. Cover the heated pan with a lid and bake for 35 to 40 minutes in low – medium heat until a toothpick inserted comes out clean. You can bake the cake in a cooker, place the cake tray on the hot pot stand or ring. Cover and bake for 45 to 55 mins on a low flame. When the cake is done, a skewer inserted comes out clean.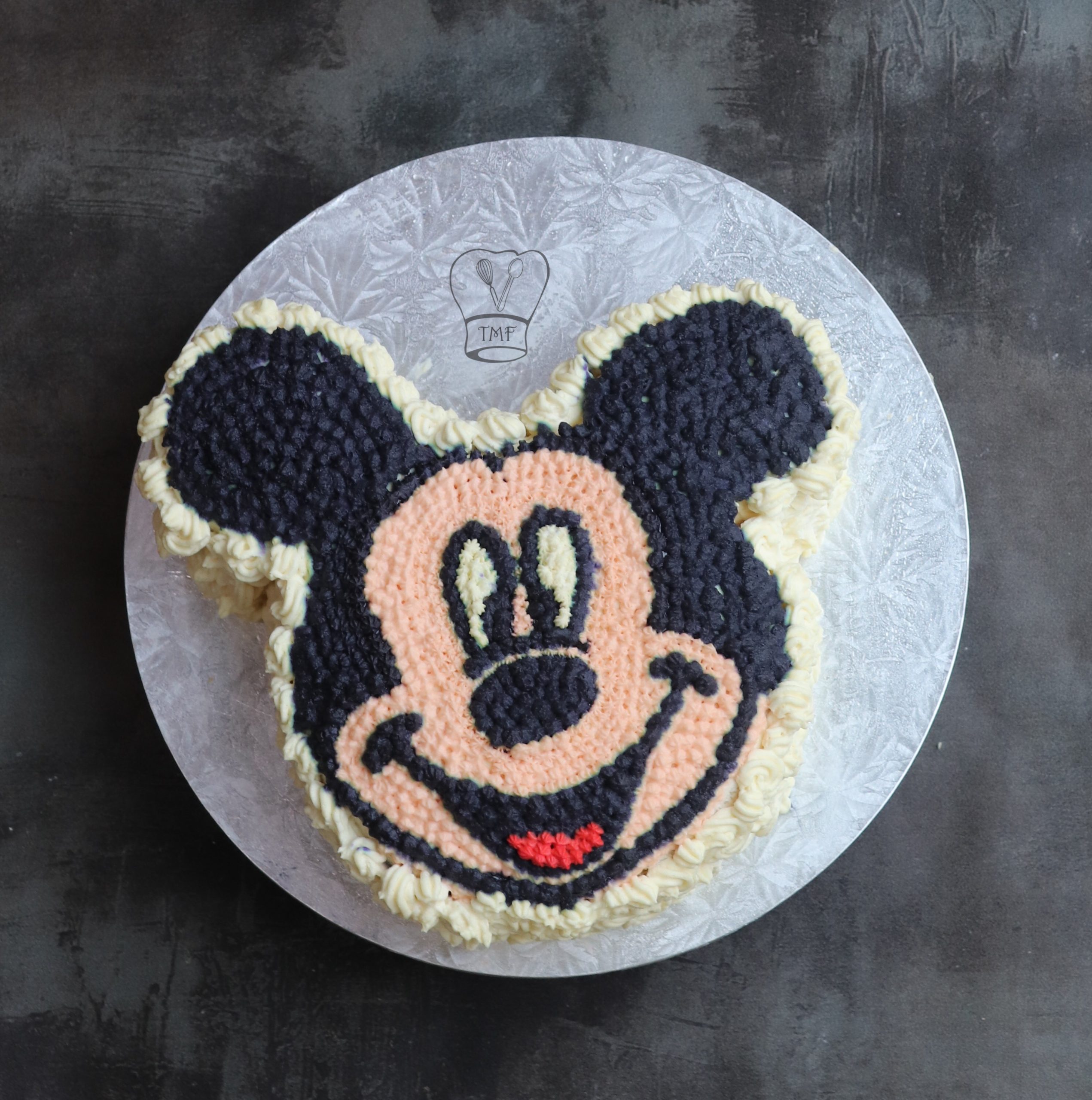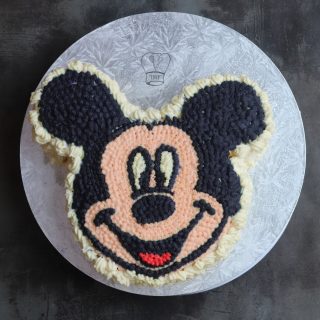 Ingredients
Eggless condensed milk cake
Dry ingredients:
1

cup

+ 1 tablespoon + 1/2 tablespoon all-purpose flour

2

tablespoon

+ 1/2 tablespoon cornflour

1

teaspoon

baking powder

½

teaspoon

baking soda

Pinch

of salt

2

tablespoon

of sugar
Wet ingredients
¼

cup

melted butter

200

ml

condensed milk

room temperature

½

cup

water

1

tablespoon

vanilla extract

1

tablespoon

vinegar

i used apple cider vinegar
Sugar syrup
1/3

cup

warm water

1/4

teaspoon

vanilla extract

1/3

cup

sugar
Frosting
3

cup

Heavy cream

3/4

cup

powdered sugar

1

teaspoon

vanilla extract

1/3

cup

pudding mix
Instructions
Eggless vanilla cake with condensed milk
Firstly, Preheat the oven to 350 degrees Fahrenheit

Place parchment paper on a 7 inch and grease with baking spray. Remove the excess spray

Add all-purpose flour, cornflour, baking powder, and baking soda and sieve them well for Lump free smooth flour

Furthermore, add a pinch of salt and sugar and mix well

Add melted butter, condensed milk, water, vanilla extract, and vinegar

Mix gently. Avoid over mixing as Over mixed batter results in a dense cake. Fold and mix to prepare a lump free smooth batter

Transfer the batter and tap the batter to remove air bubbles

Bake for 23-27 minutes until a toothpick inserted comes out clean

Cool the cake for 5 mins then unmold the cake and cool completely

Follow the same recipe and prepare 2 more cakes. Cool and keep aside
Prepare simple syrup
Take sugar and warm water in a wide pan and cook for 2-3 minutes Until sugar melts. Avoid string consistency

Transfer and cool After the syrup is cool add vanilla extract and mixes well
Heavy cream frosting
Add chilled heavy cream in an electric mixer and beat well till you see stiff peaks

Furthermore add sugar, vanilla pudding mix, and vanilla extract, mix well and refrigerate until we use
Assemble the cake
After all three cakes are completely cool. Trim the top portion of all the cakes

Place one cake on the stand and prick holes all around the cake

Brush a generous portion of sugar syrup on top and all around the cake

Add a frosting layer on the top using an icing spatula. Spread the frosting evenly with an icing spatula

Place the second cake on the top

Brush a generous portion of sugar syrup on top and all around the second cake
The third cake for Mickey's ears
cut the third cake into 4 circles using a cookie cutter. Each ear will have two layers of cake

Print Mickey's face print on A4 paper and using it as a reference, find two spots for both ears
Mickey's ears
Apply whipping cream around the cake to attach ears

Attach the first circle layer

Brush a generous portion of sugar syrup on top and all around the cake

Add frosting layer on the top and spread the frosting evenly with an icing spatula

Place the second layer of cake on the top

Brush a generous portion of sugar syrup on top and all around the second cake

Repeat the same steps and fix the other ear similarly
Initial frosting
Add a generous amount of frosting on the top

Spread the frosting evenly on the top and all around the cake

For the frosting to set, Refrigerate the cake for 2 hours
Mickey trace
In the Mickey, printout Cut the outline of Mickey's face leaving an outline for eyes, nose, and mouth

Use a toothpick to trace the outline of the face, eyes (also eyeballs)nose, and mouth

Carefully takeout the print sheet and check if the outline is clear

Use a sparkle gel and draw the outline for easy icing

Draw the outline of face, eyes, nose, and mouth
Mickey's face
Add skin color to a portion of frosting and frost the face

Frost entire face except for eyes, nose, and mouth
Mickey's ears, nose, and eyes
Add Black color to a portion of frosting and frost the rest of the face

Frost both ears, eyeballs, mouth(except tongue) and cover around the face
Mickey's tongue
Furthmore frost tongue with red color frosting
Frost around the cake
Frost around the cake according to your preferred color and design
Video
Notes
Cake
If you are thinking to use wheat flour add extra 1/4 cup extra water else the cake might turn dense
Trimming the cake is totally optional. For even frosting, I prefer trimming the outer layer
For Mickey mouse cake you need three cakes but you can also make one eggless vanilla cake without doing character cake hence I have given measurements for one cake
If you are planning to skip character cake and serve eggless cake add 2 more tablespoon of sugar
you can use flavorless oil instead of butter
To bake a cake in pan: Preheat a heavy-bottomed pan for 5-6 minutes until it turns hot. Place a stand and keep the cake pan. Cover the heated pan with a lid and bake for 35 to 40 minutes in low – medium heat until a toothpick inserted comes out clean. You can also bake the cake in a cooker, place the cake tray on the hot pot stand or ring. Cover and bake for 45 to 55 mins on a low flame. When the cake is done, a skewer inserted comes out clean
Sugar syrup
For the moist cake, Add a generous amount of sugar syrup and soak the cake else refrigerated cake might taste dense
Heavy cream frosting
Frosting can be done with whipping cream and sugar but vanilla pudding mix gives a nice flavor and texture to the cake
You can prepare any frosting according to your taste. Make sure the frosting is convenient for piping
Mickey cake
Tracing mickey face is optional but helps for easy design
I used sparkle gel to draw border but you can skip it
The amount of frosting might vary according to your piping technique
Ingredients:
Eggless condensed milk cake
Dry ingredients:
1 cup + 1 tablespoon + 1/2 tablespoon all-purpose flour
2 tablespoon + 1/2 tablespoon cornflour
1 teaspoon baking powder
½ teaspoon baking soda
Pinch of salt
2 tablespoon of sugar
Wet ingredients
¼ cup melted butter
200 ml condensed milk, room temperature
½ cup water
1 tablespoon vanilla extract
1 tablespoon vinegar (i used apple cider vinegar)
Sugar syrup
1/3 cup warm water
1/4 teaspoon vanilla extract
1/3 cup sugar
Frosting
3 cups Heavy cream
3/4 cup powdered sugar
1 teaspoon vanilla extract
1/3 cup pudding mix
How to make Mickey mouse cake with step by step pictures
Eggless vanilla cake with condensed milk
Firstly, Preheat the oven to 350 degrees Fahrenheit

Place parchment paper on a 7 inch and grease with baking spray. Remove the excess spray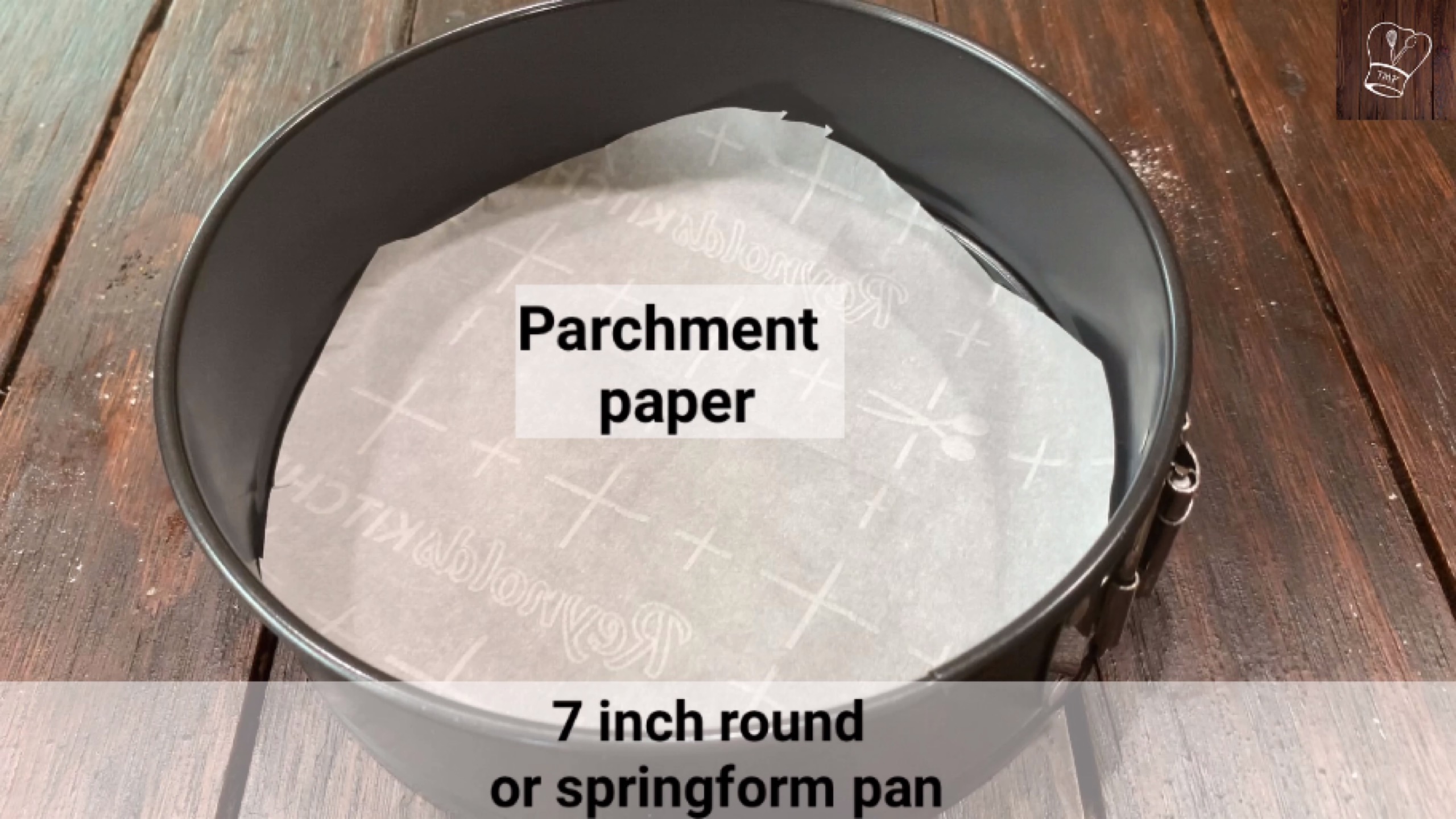 Add all-purpose flour, cornflour, baking powder, and baking soda and sieve them well

for

Lump free

smooth flour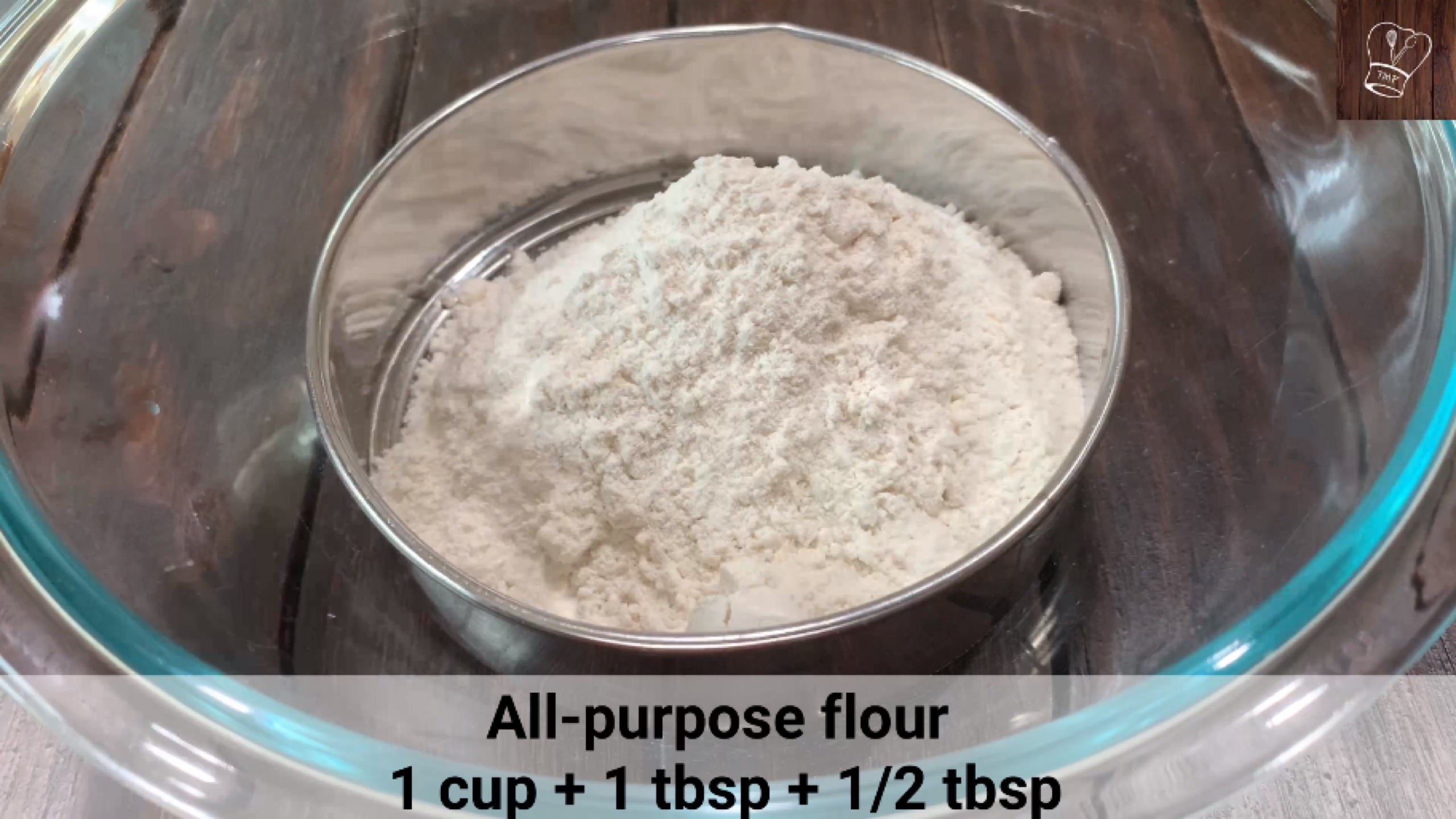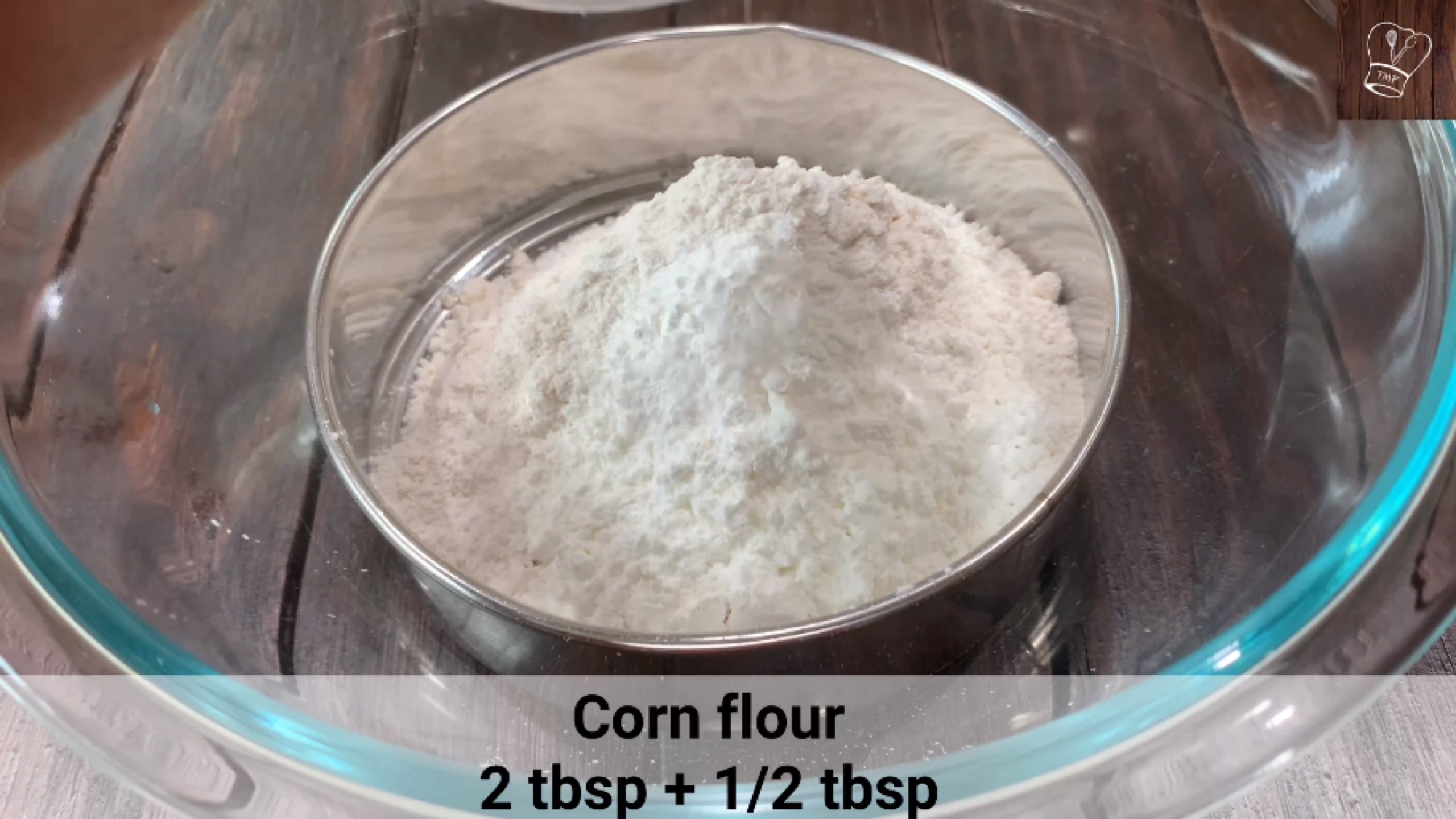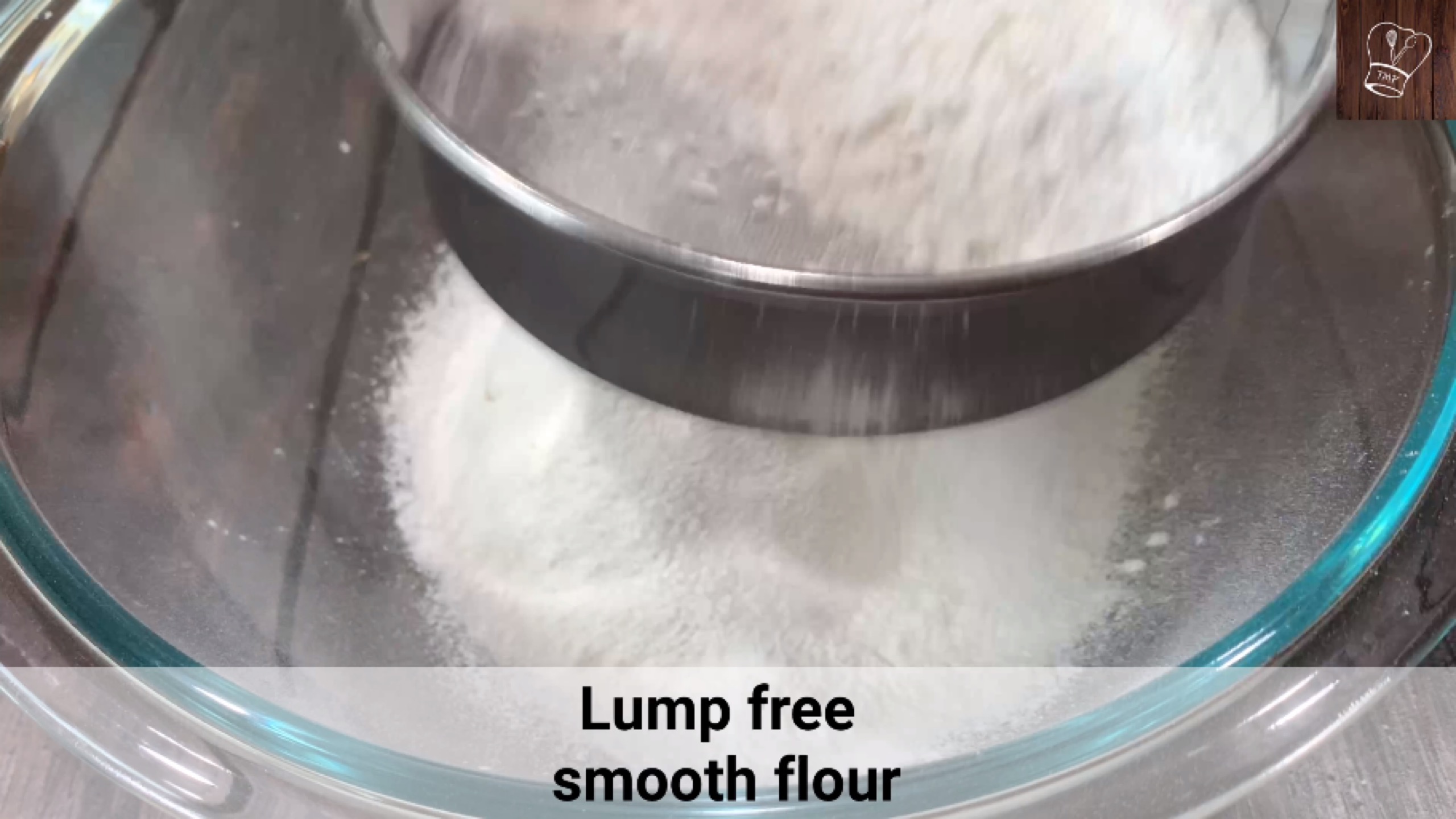 Furthermore, add a pinch of salt and sugar and mix well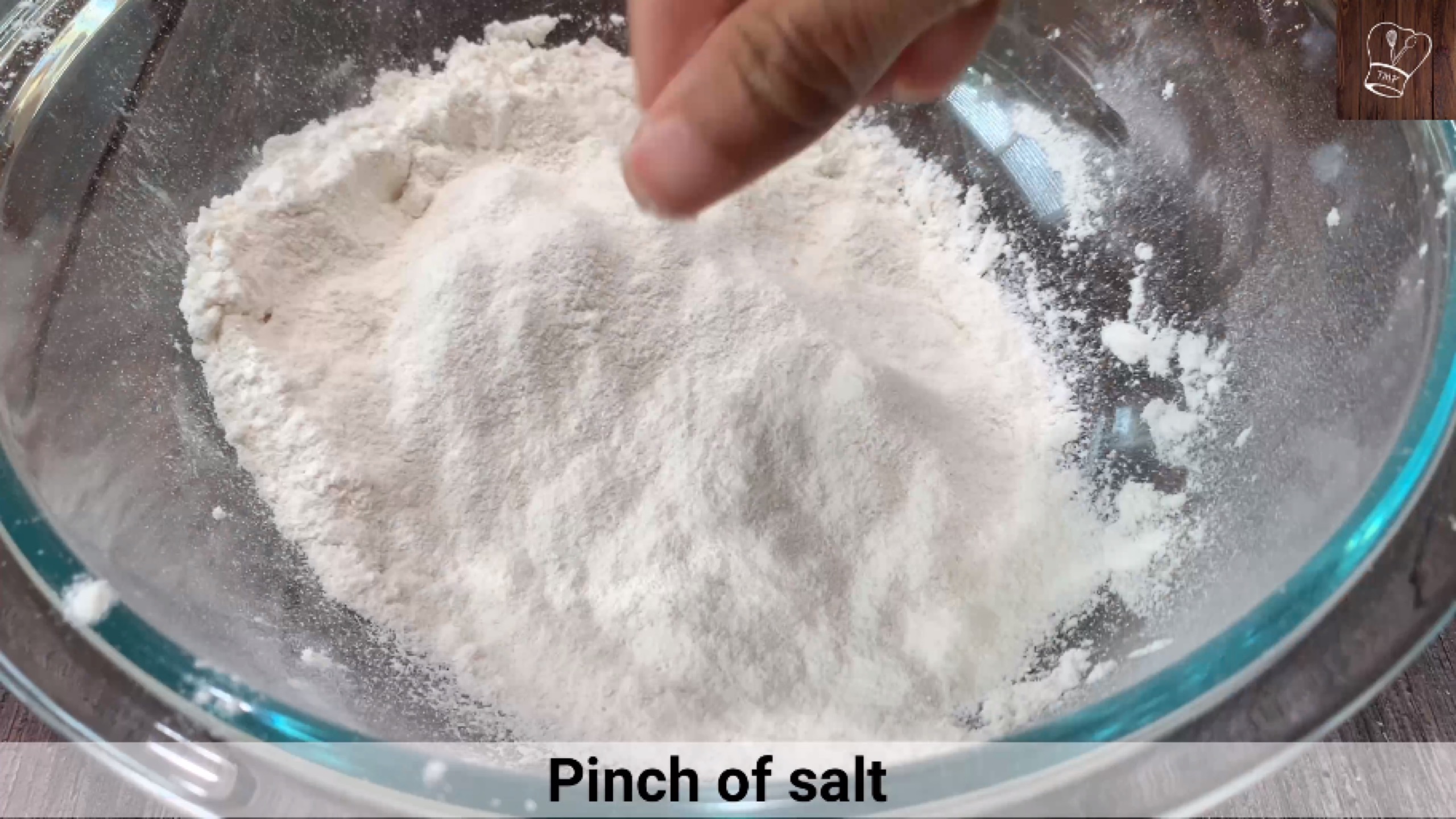 Add melted butter, condensed milk, water, vanilla extract, and vinegar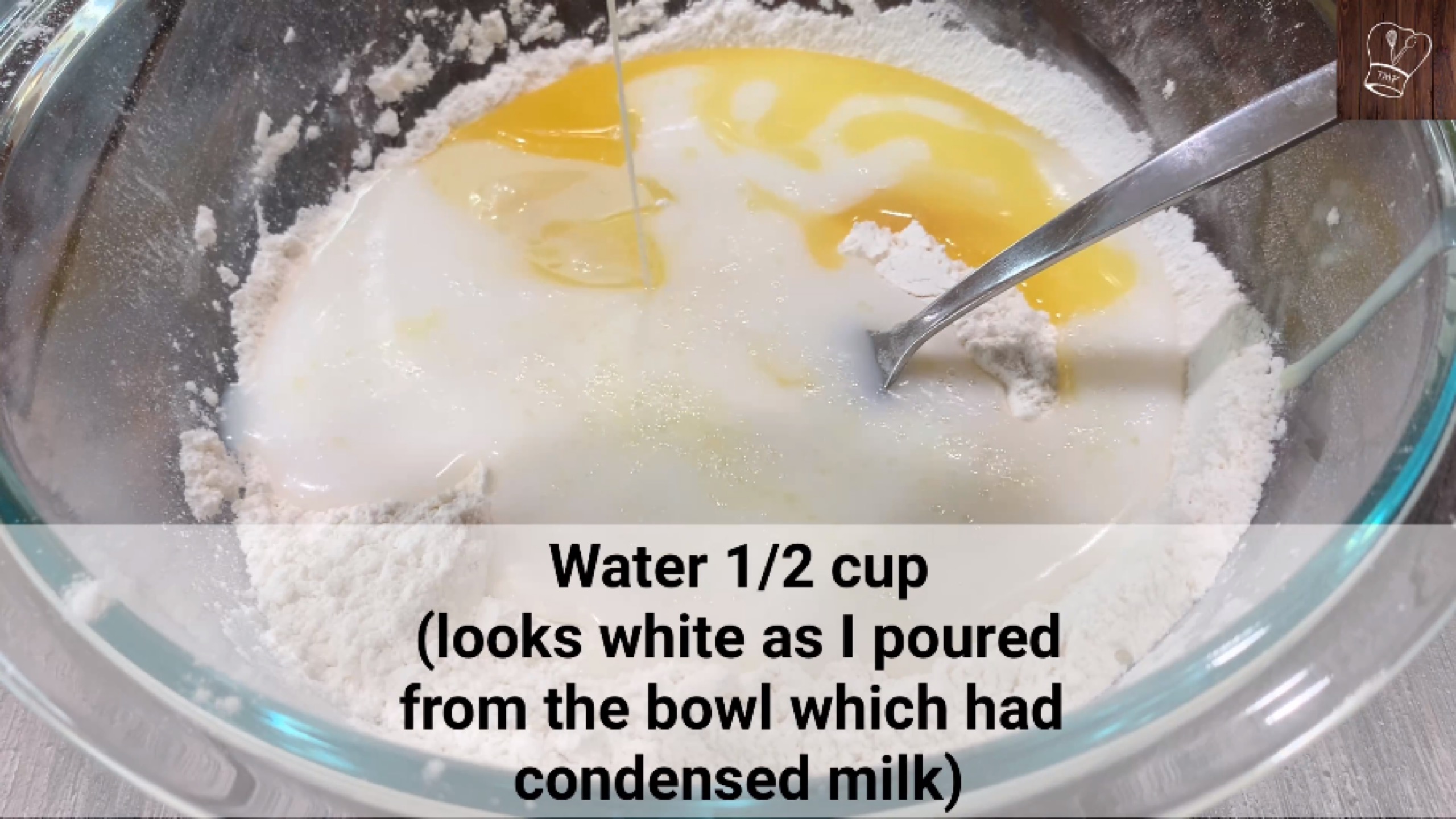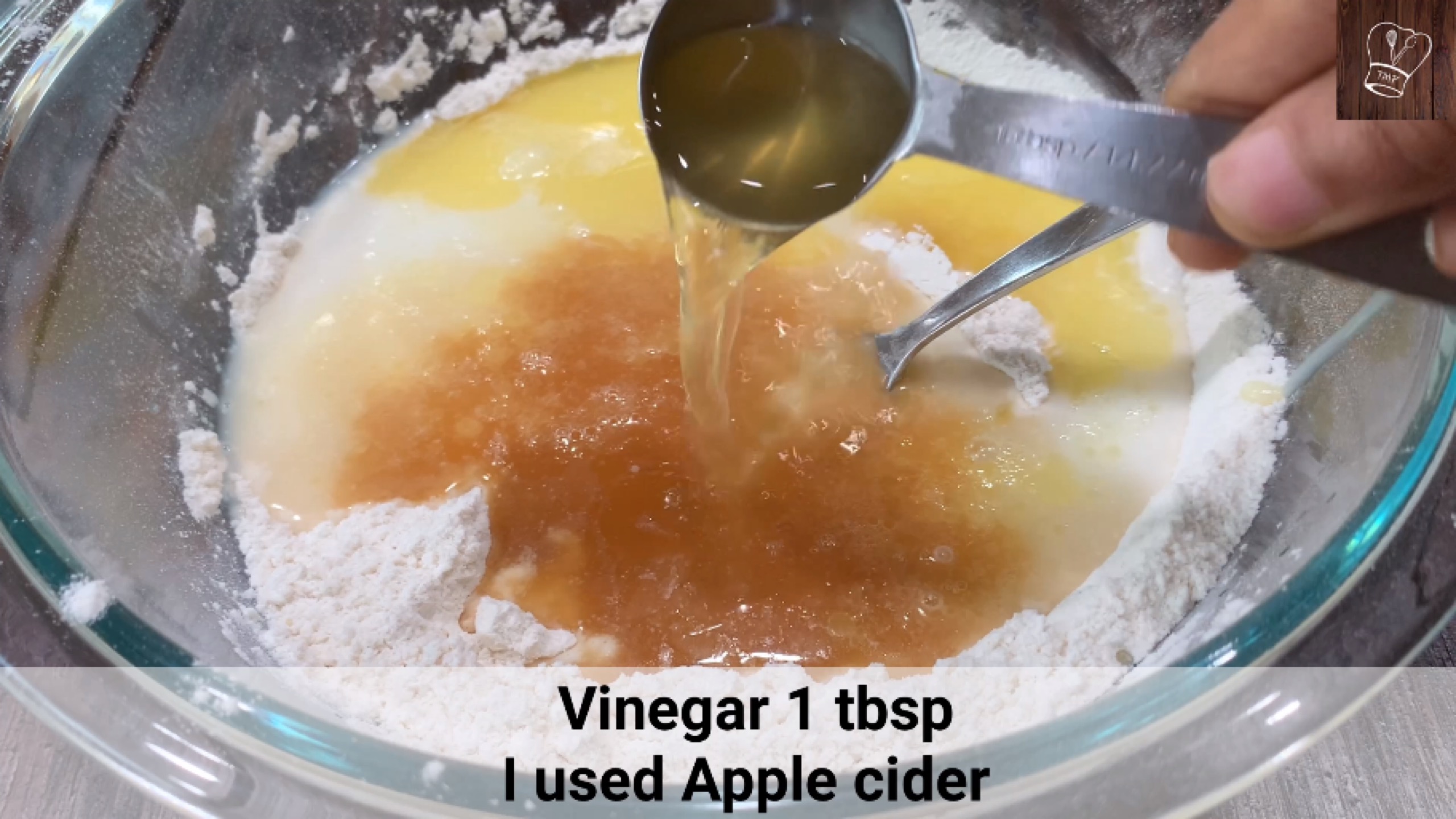 Mix gently. Avoid over mixing as Over mixed batter results in a dense cake. Fold and mix to prepare a lump free smooth batter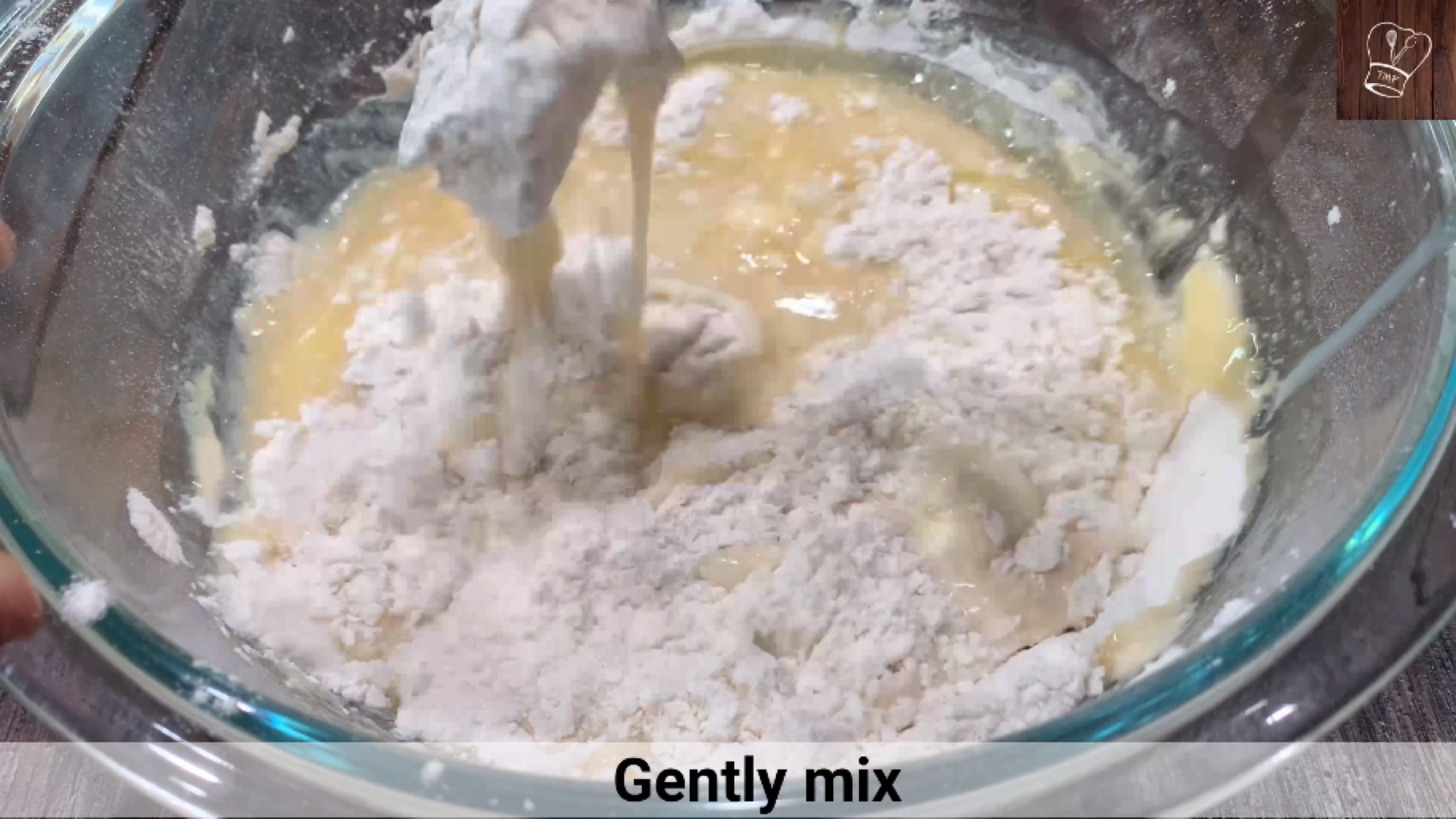 Transfer the batter and tap the batter to remove air bubbles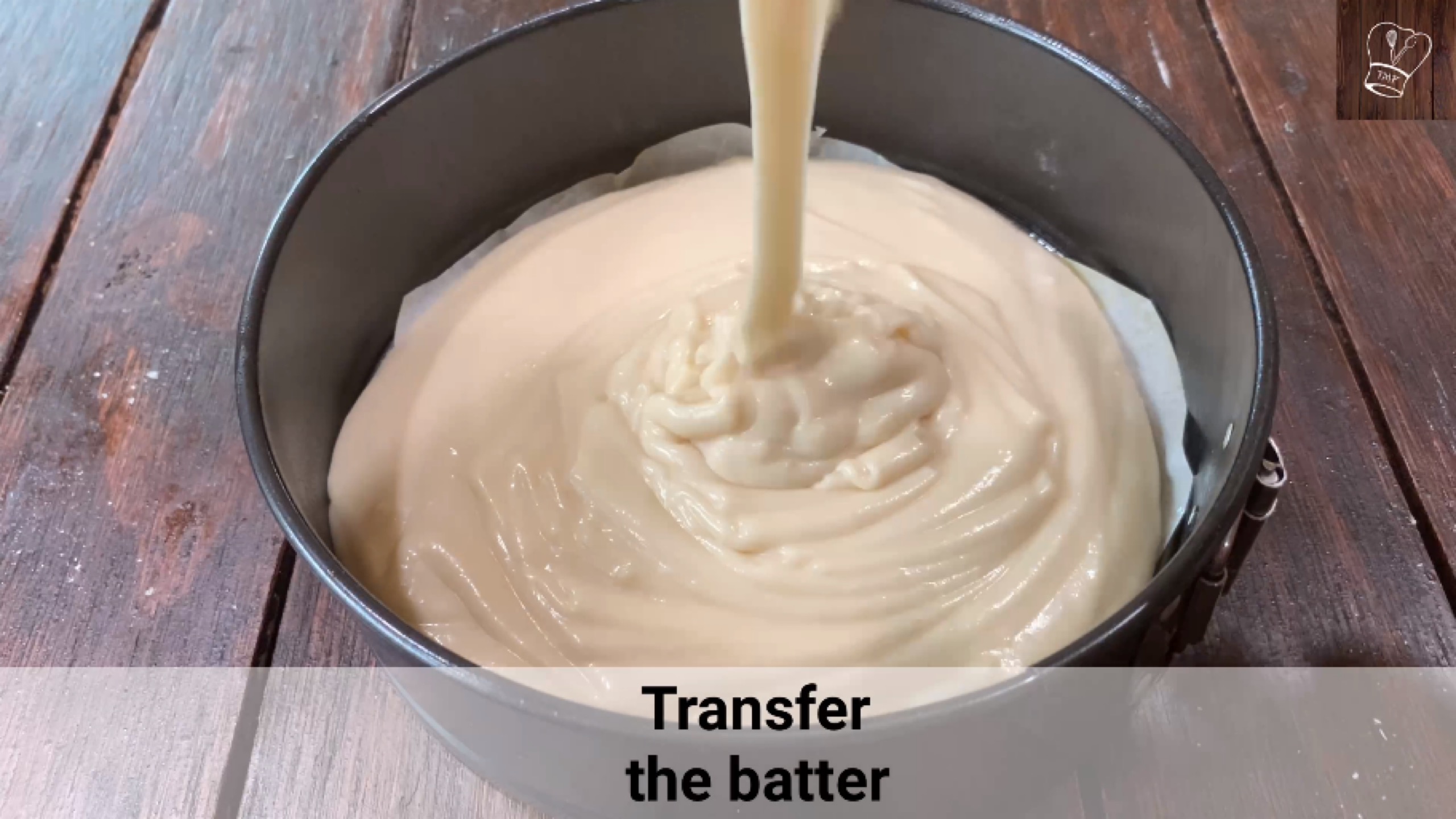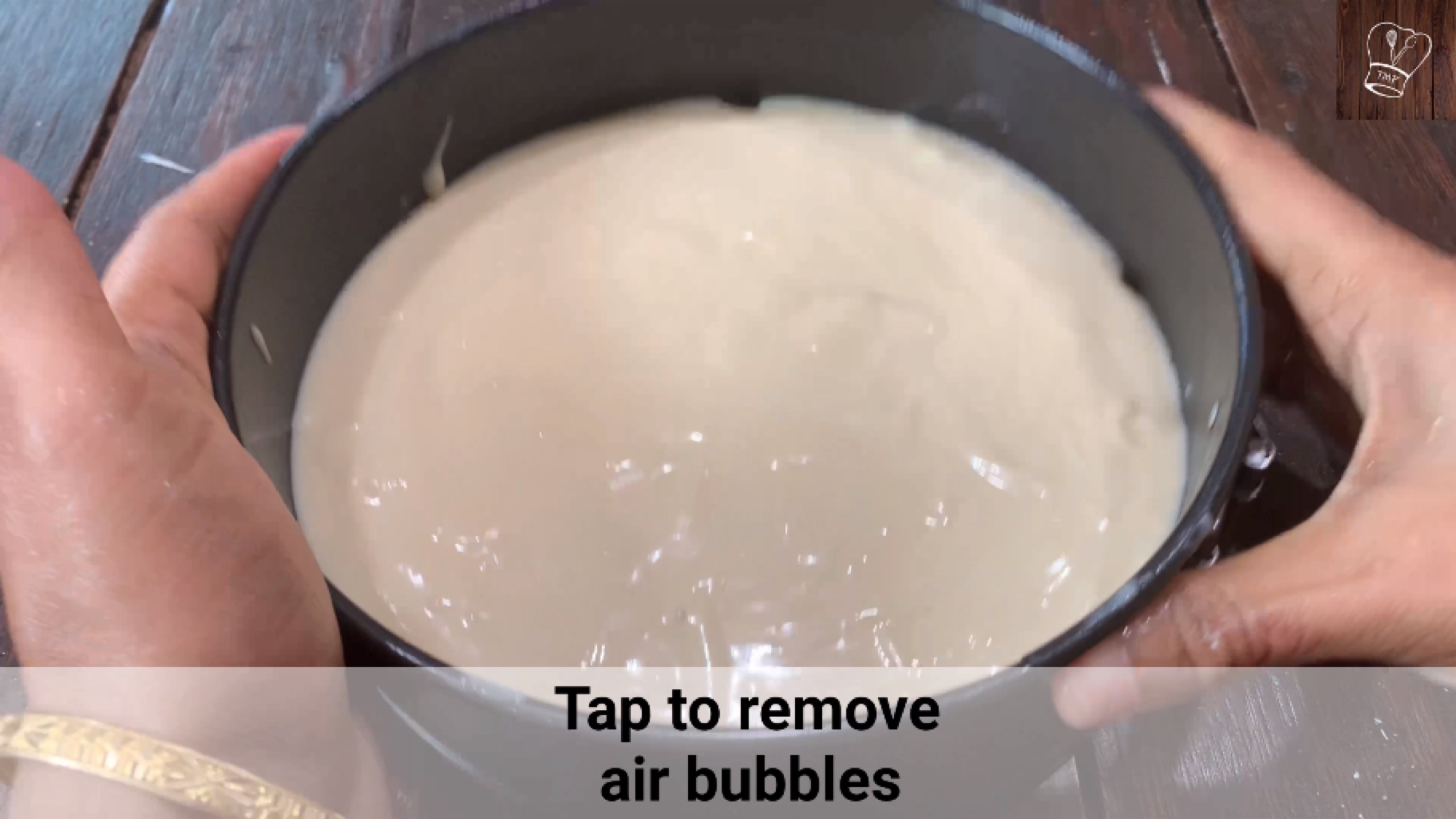 Bake for 23-27 minutes until a toothpick inserted comes out clean
Cool the cake for 5 mins then unmold the cake

and cool completely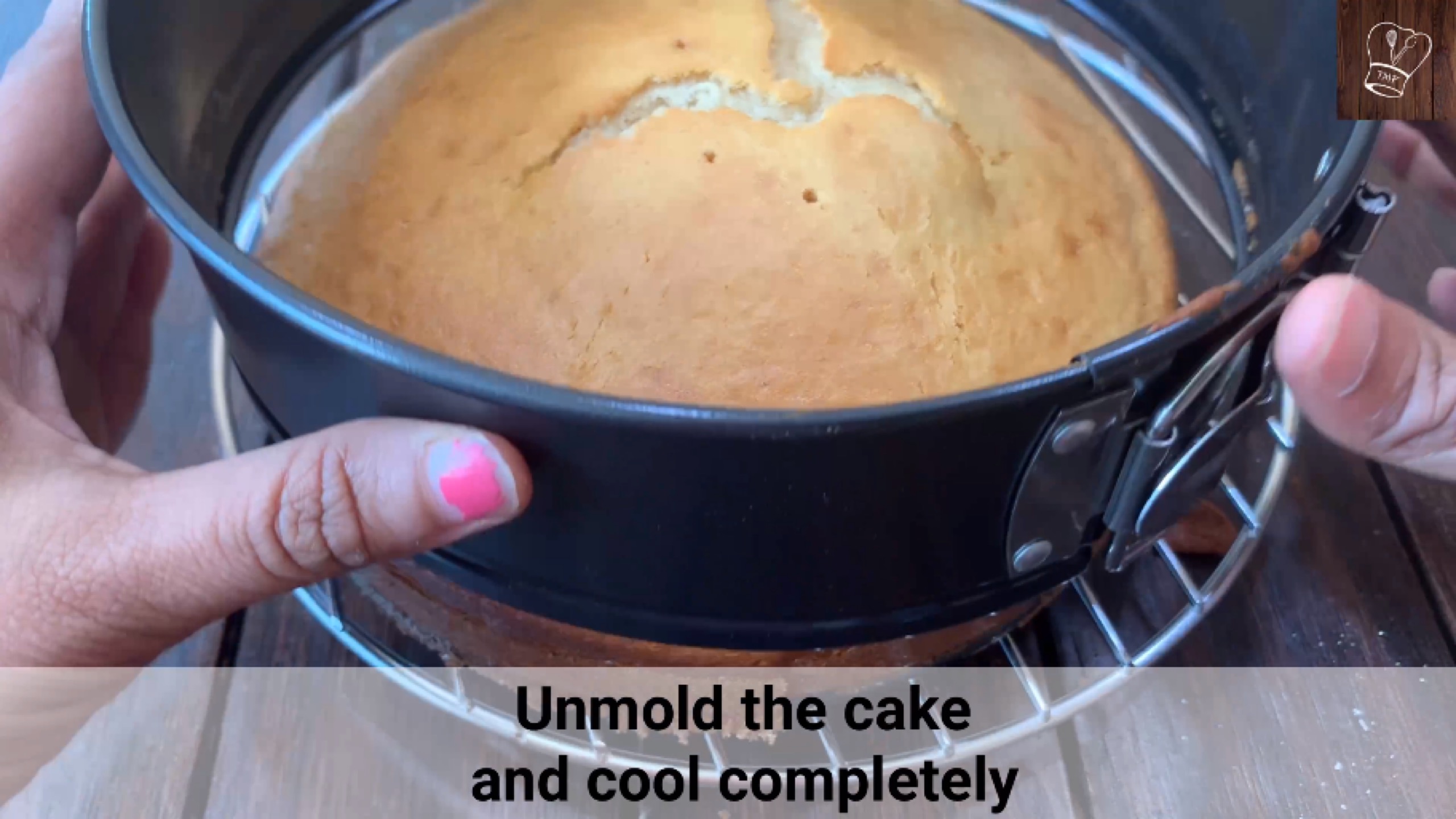 Follow the same recipe and prepare 2 more cakes. Cool and keep aside
Prepare simple syrup
Take sugar and warm water in a wide pan and cook for 2-3 minutes

Until sugar melts.

Avoid string consistency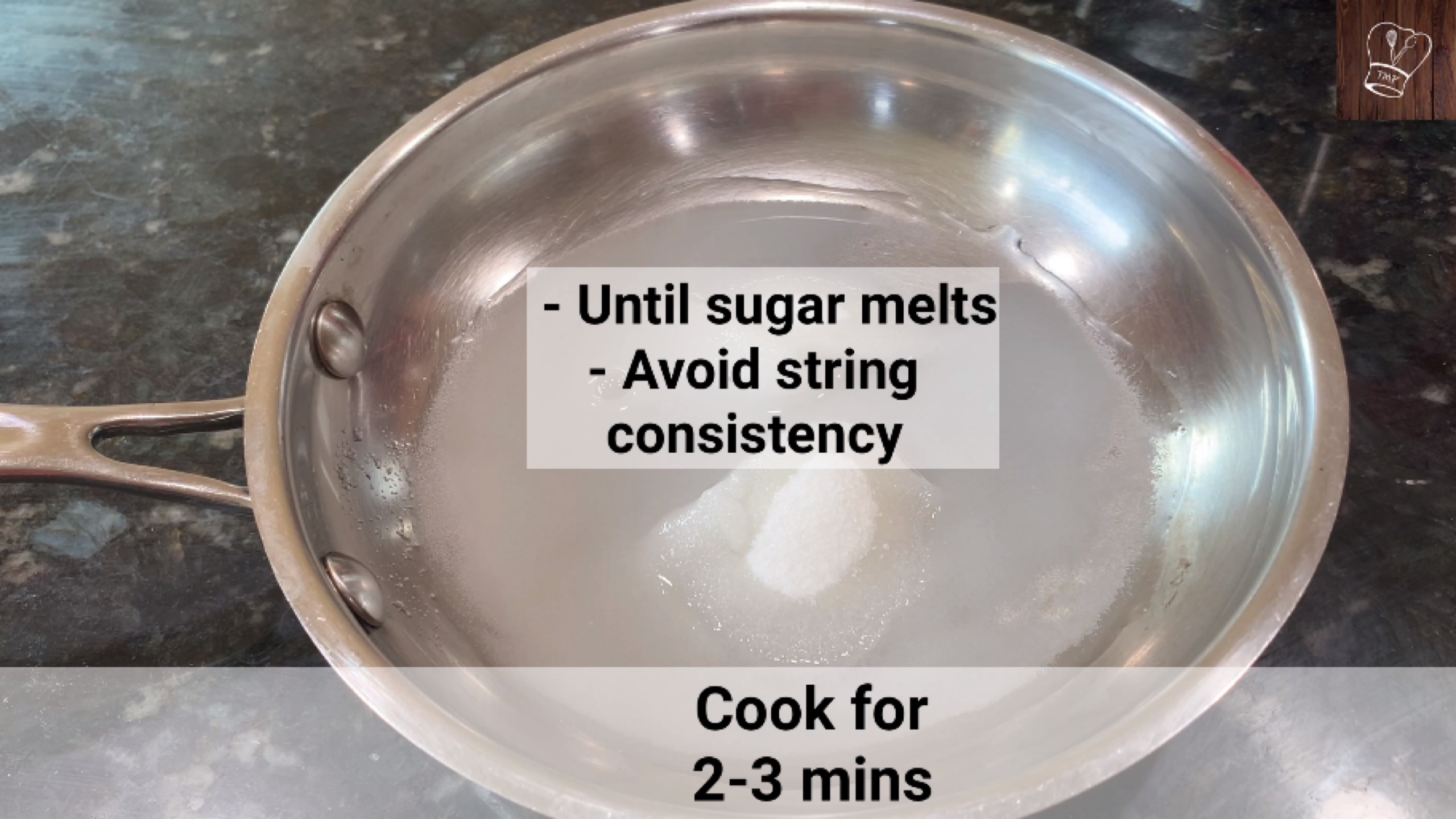 Transfer and cool

After the syrup is cool add vanilla extract and mixes well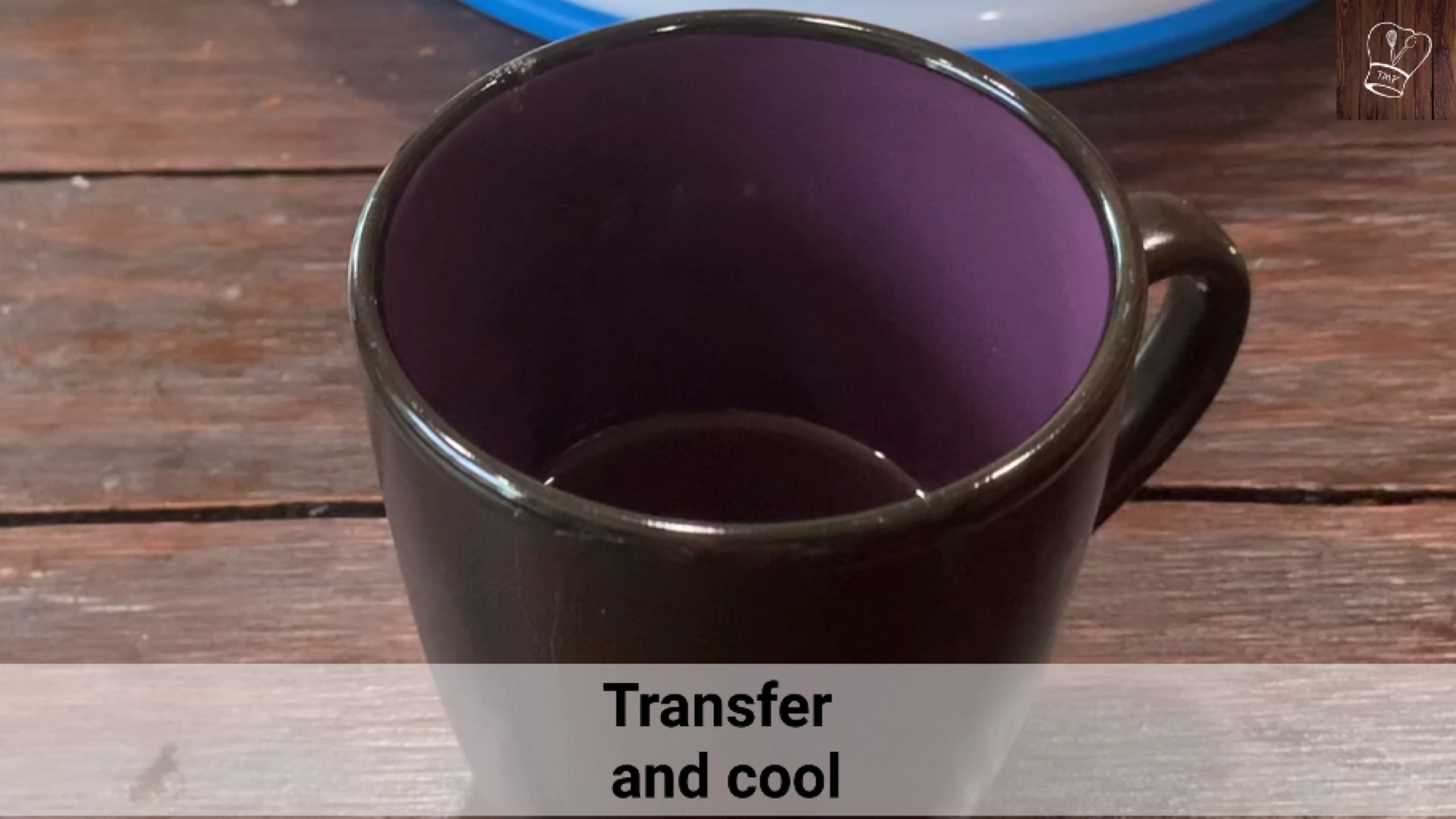 Heavy cream frosting
Add chilled heavy cream in an electric mixer and beat well till you see stiff peaks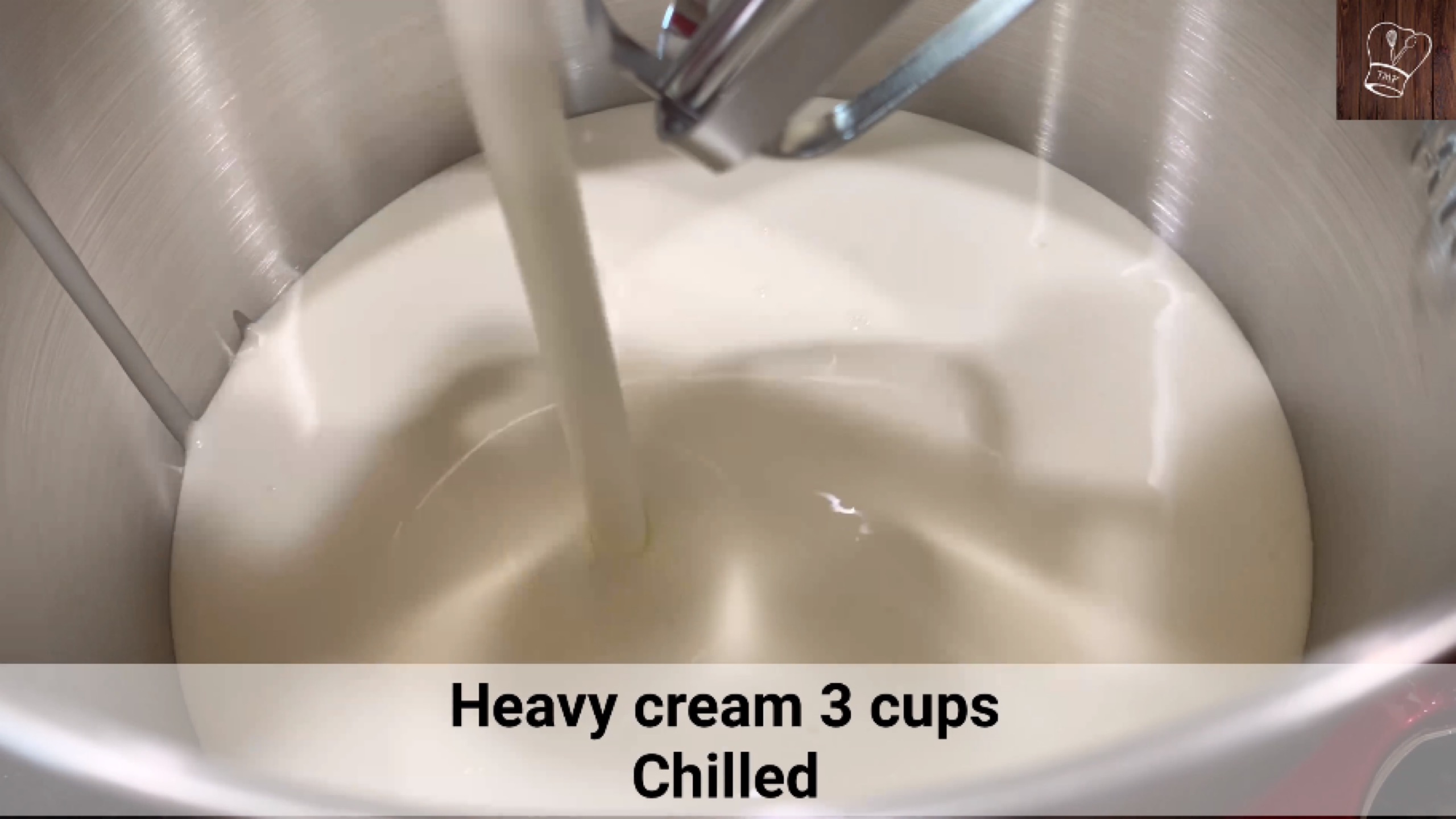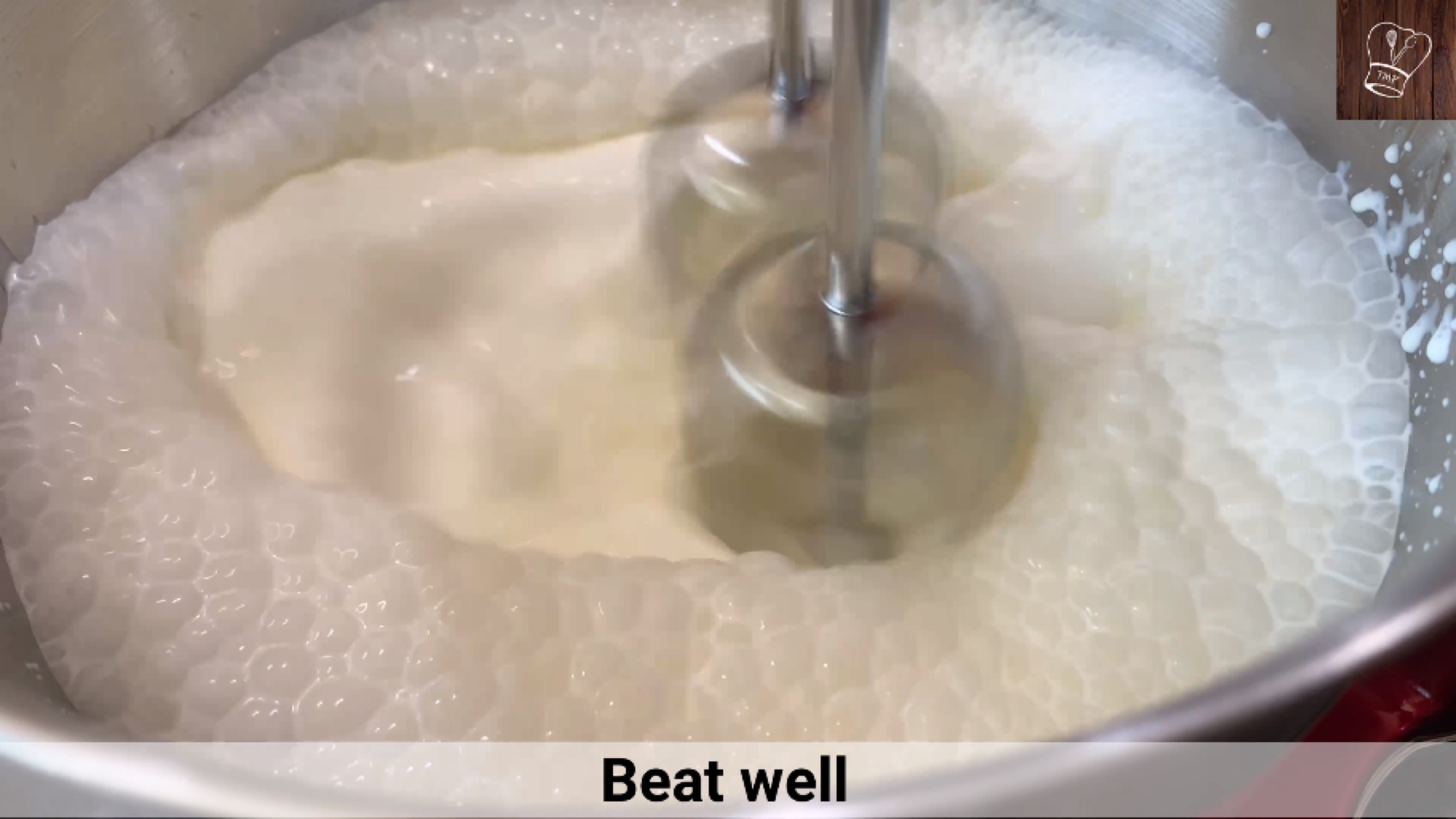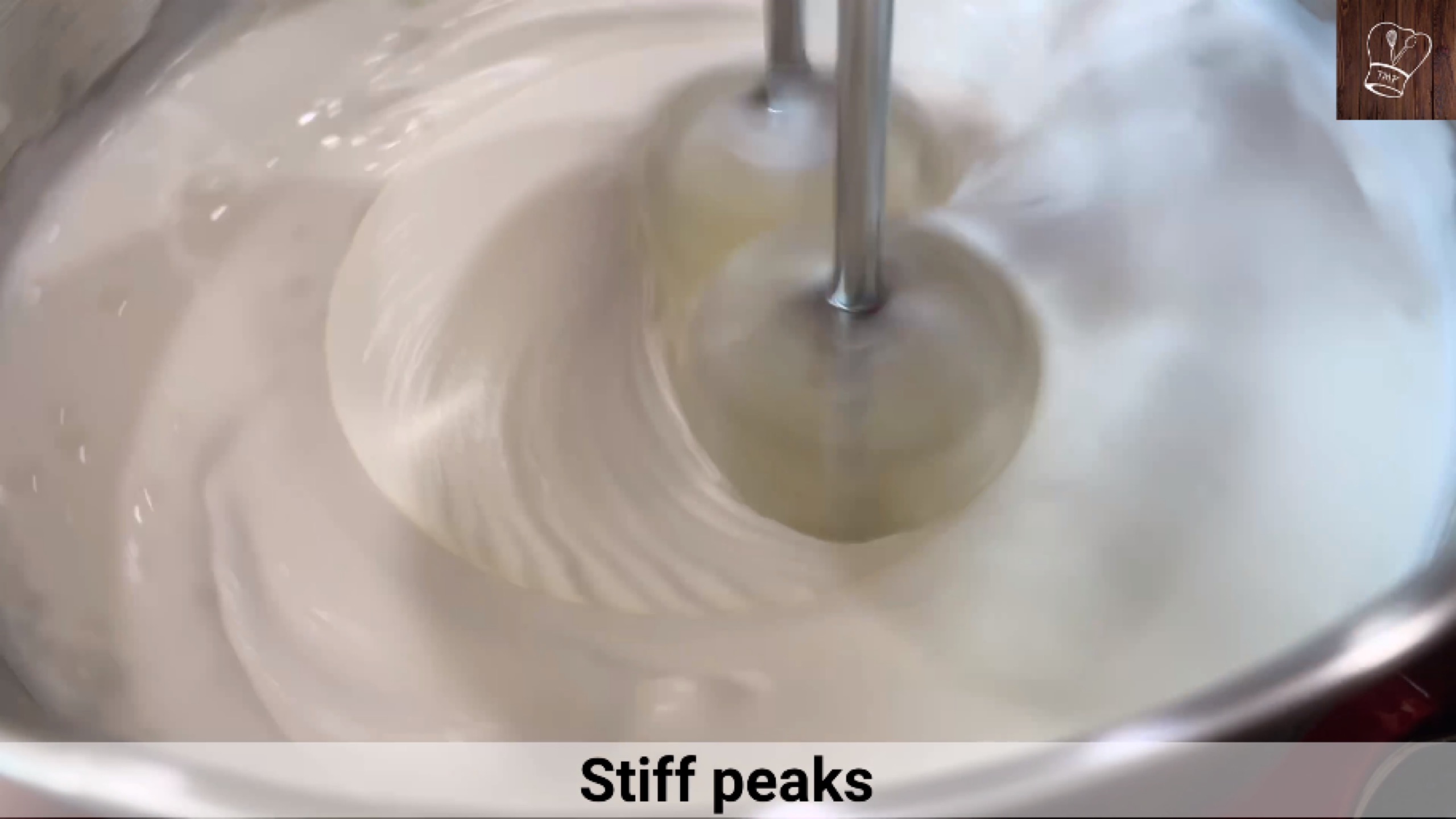 Furthermore add sugar, vanilla pudding mix, and vanilla extract, mix well and refrigerate until we use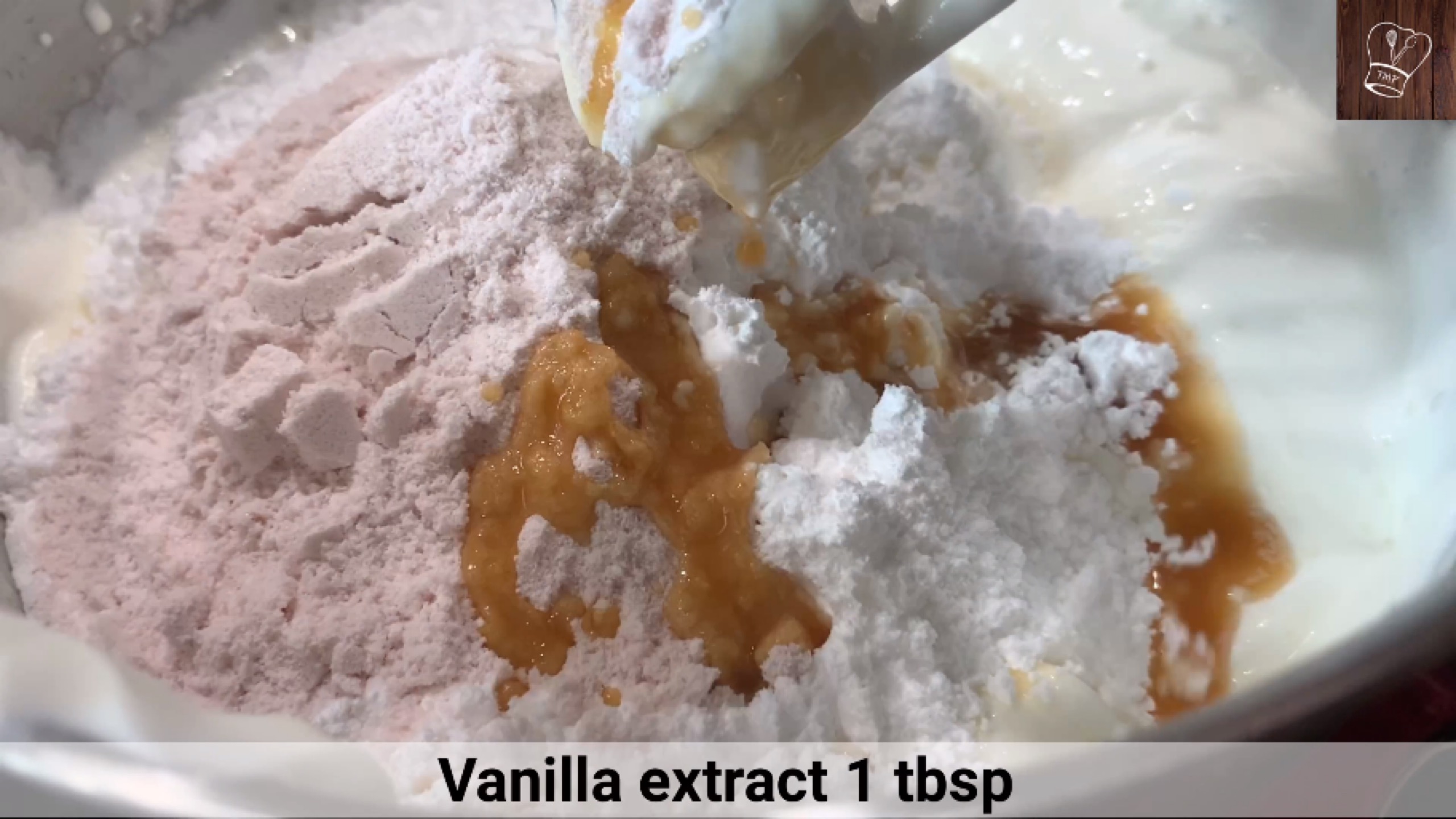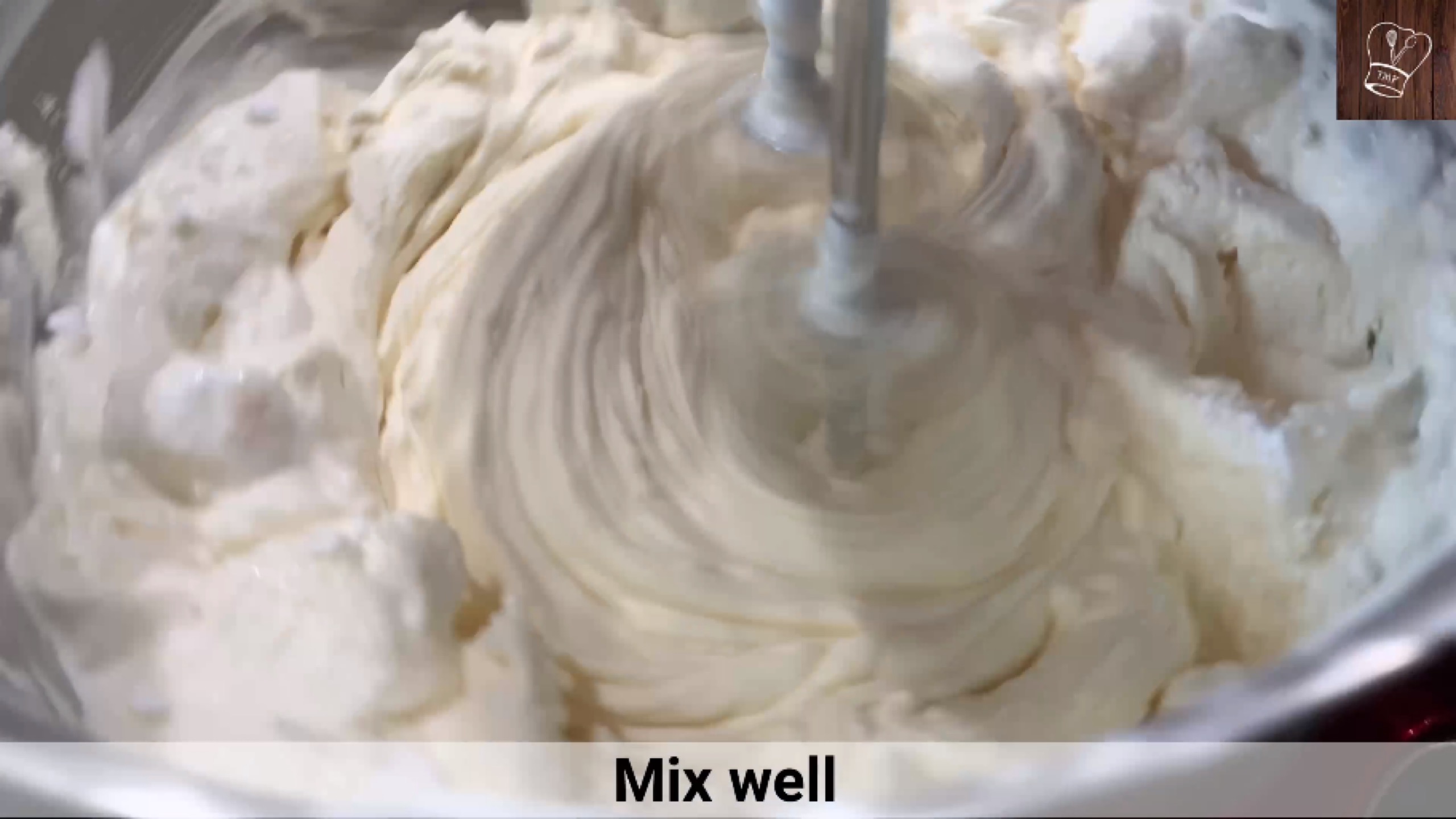 Assemble the cake
After all three cakes are completely cool. Trim the top portion

of all the cakes
Place one cake on the stand and prick holes all around the cake
Brush a generous portion of sugar syrup on top and all around the cake
Add a frosting layer on the top using an icing spatula. Spread the frosting evenly with an icing spatula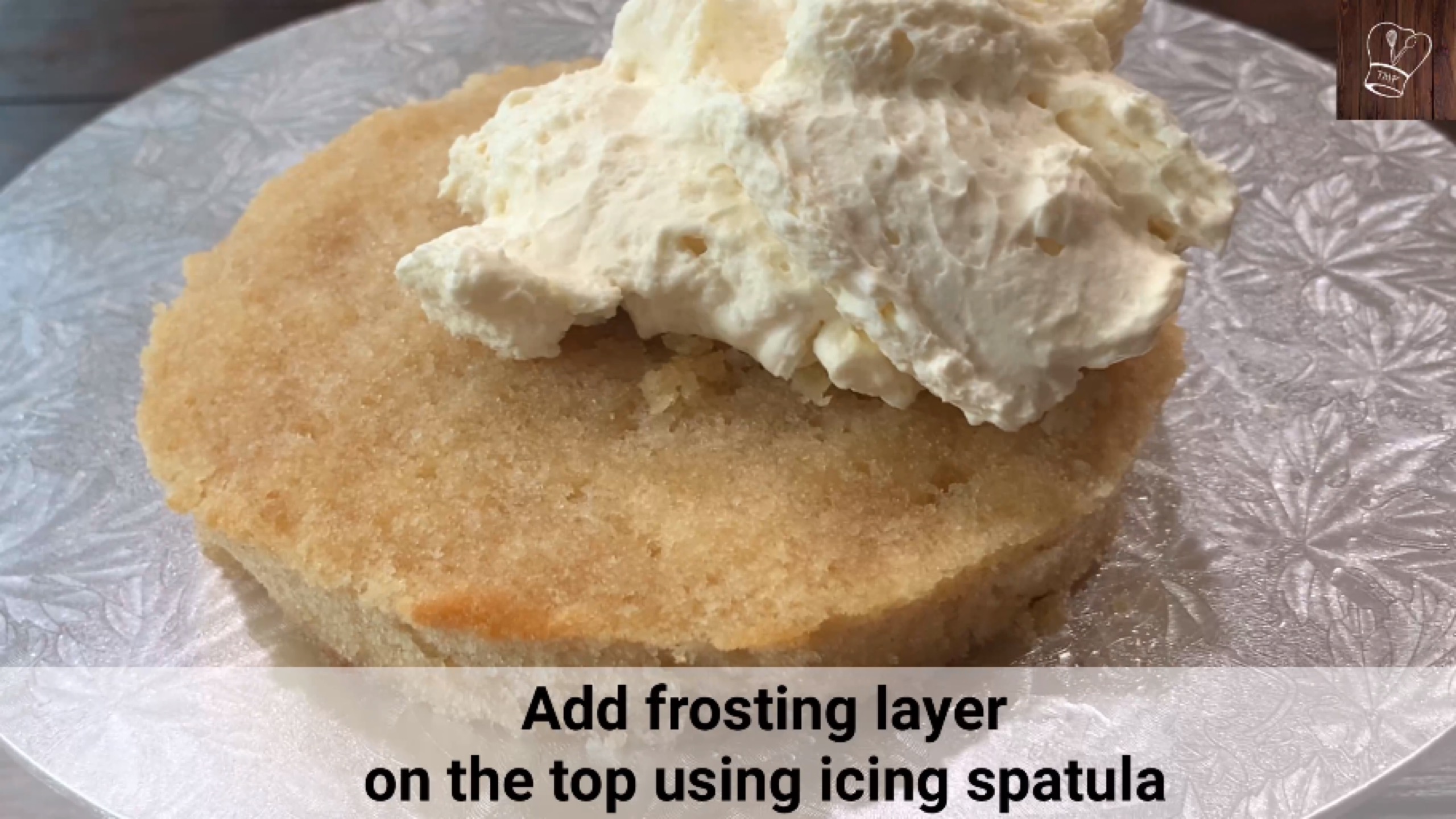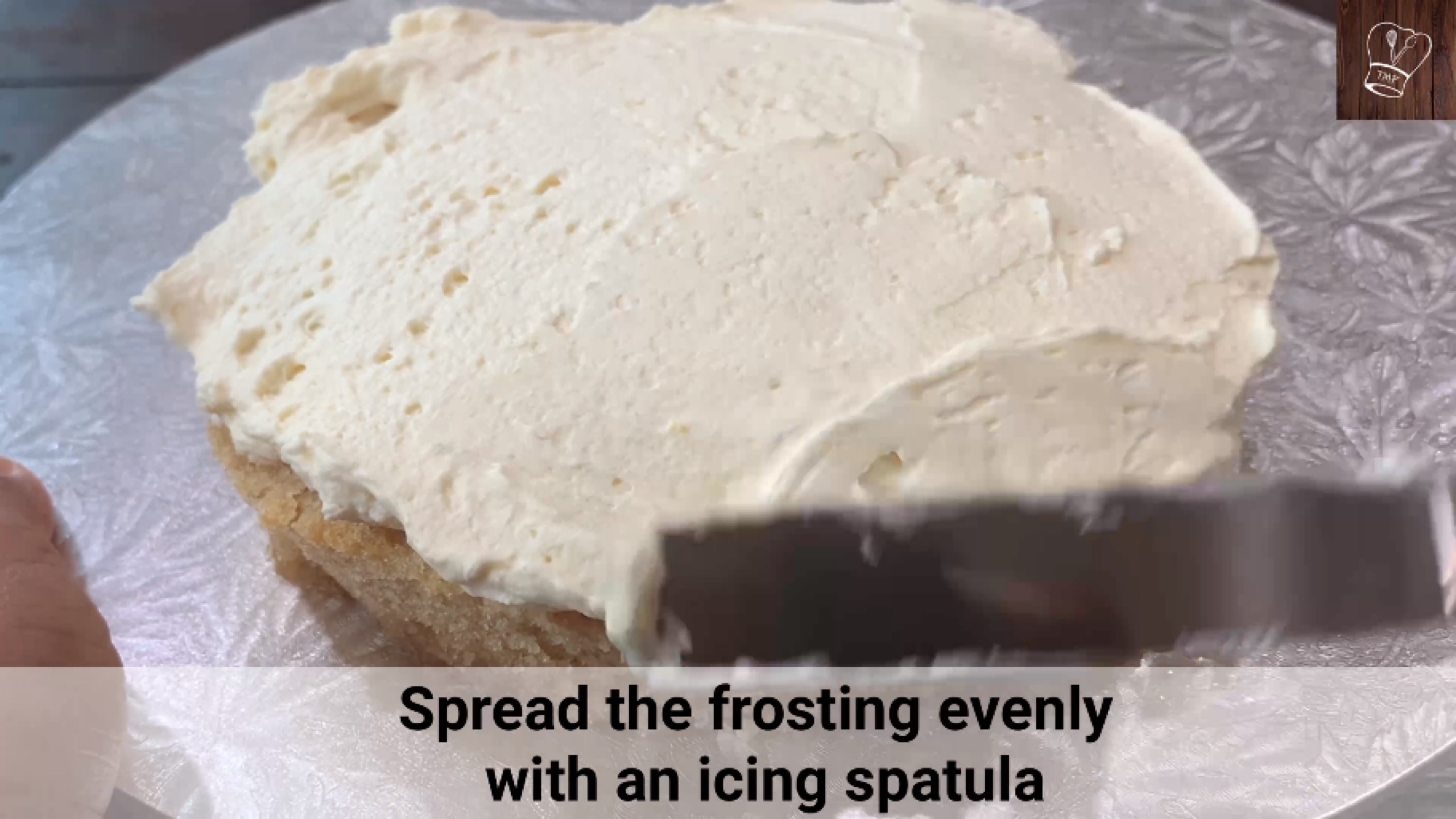 Place the second cake on the top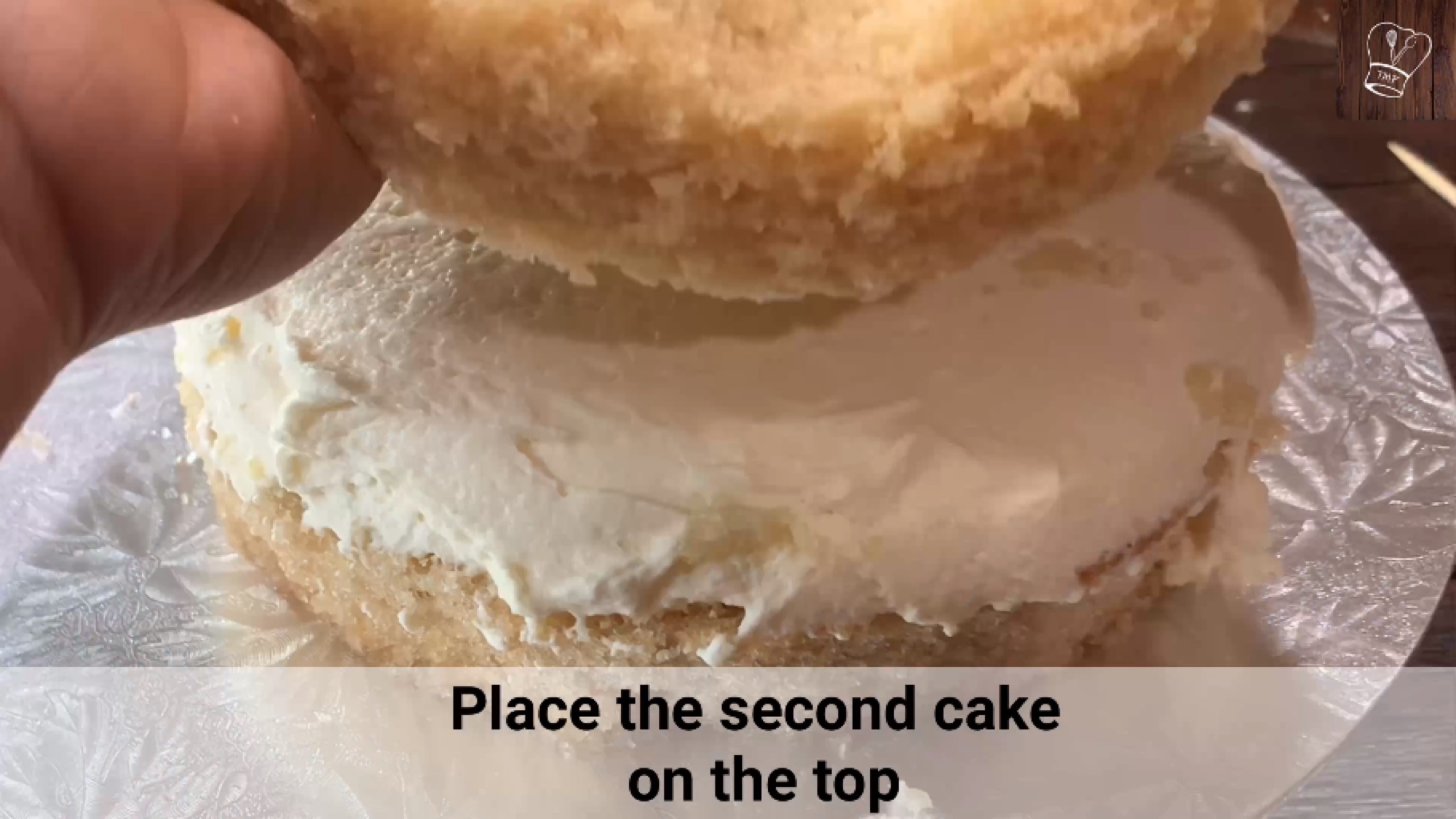 Brush a generous portion of sugar syrup on top and all around the second cake
The third cake for Mickey's ears
cut the third cake into 4 circles using a cookie cutter. Each ear will have two layers of cake

Print Mickey's face print on A4 paper and using it as a reference, find two spots for both ears

Mickey's ears
Apply whipping cream around the cake to attach ears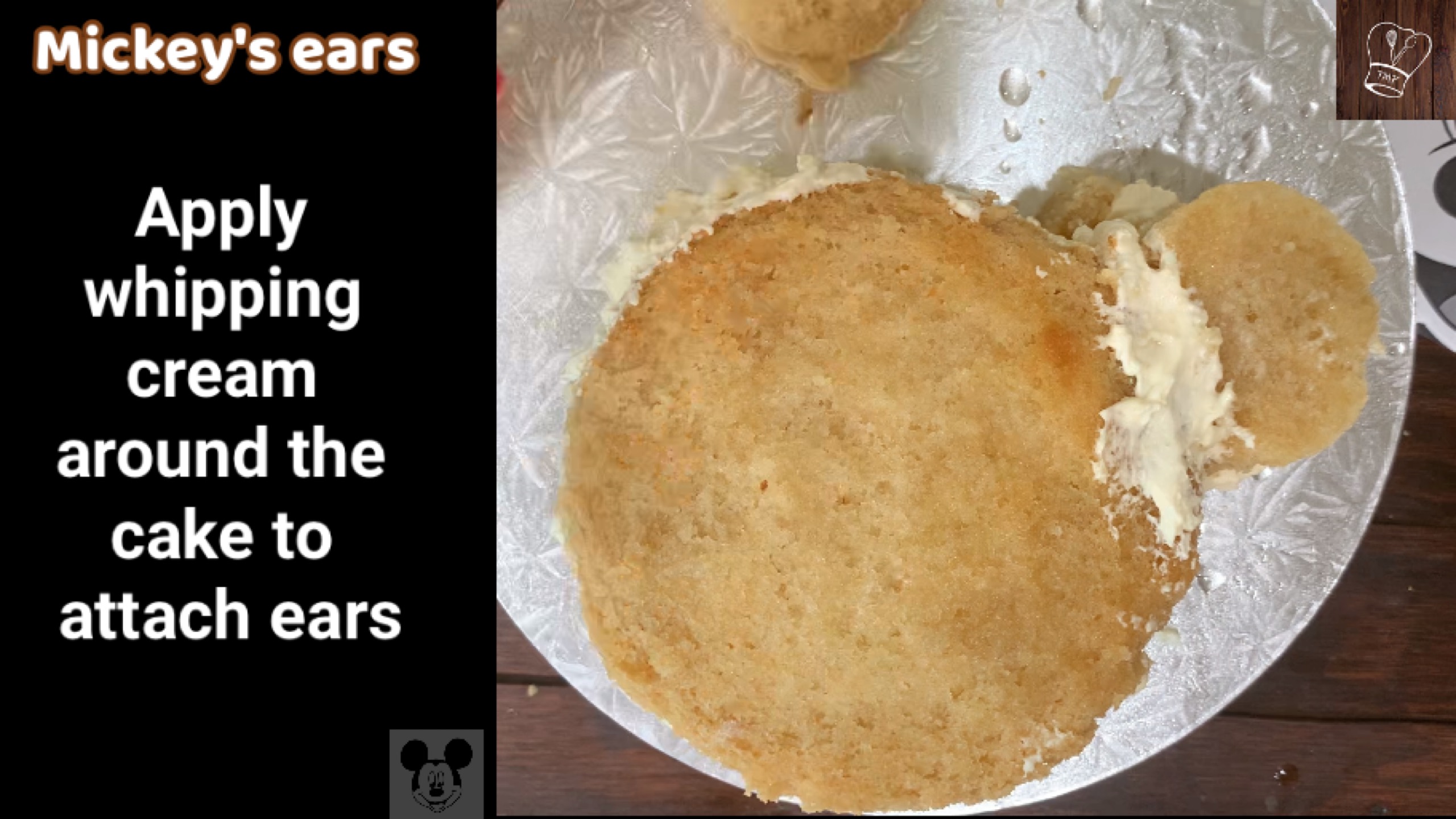 Attach the first circle layer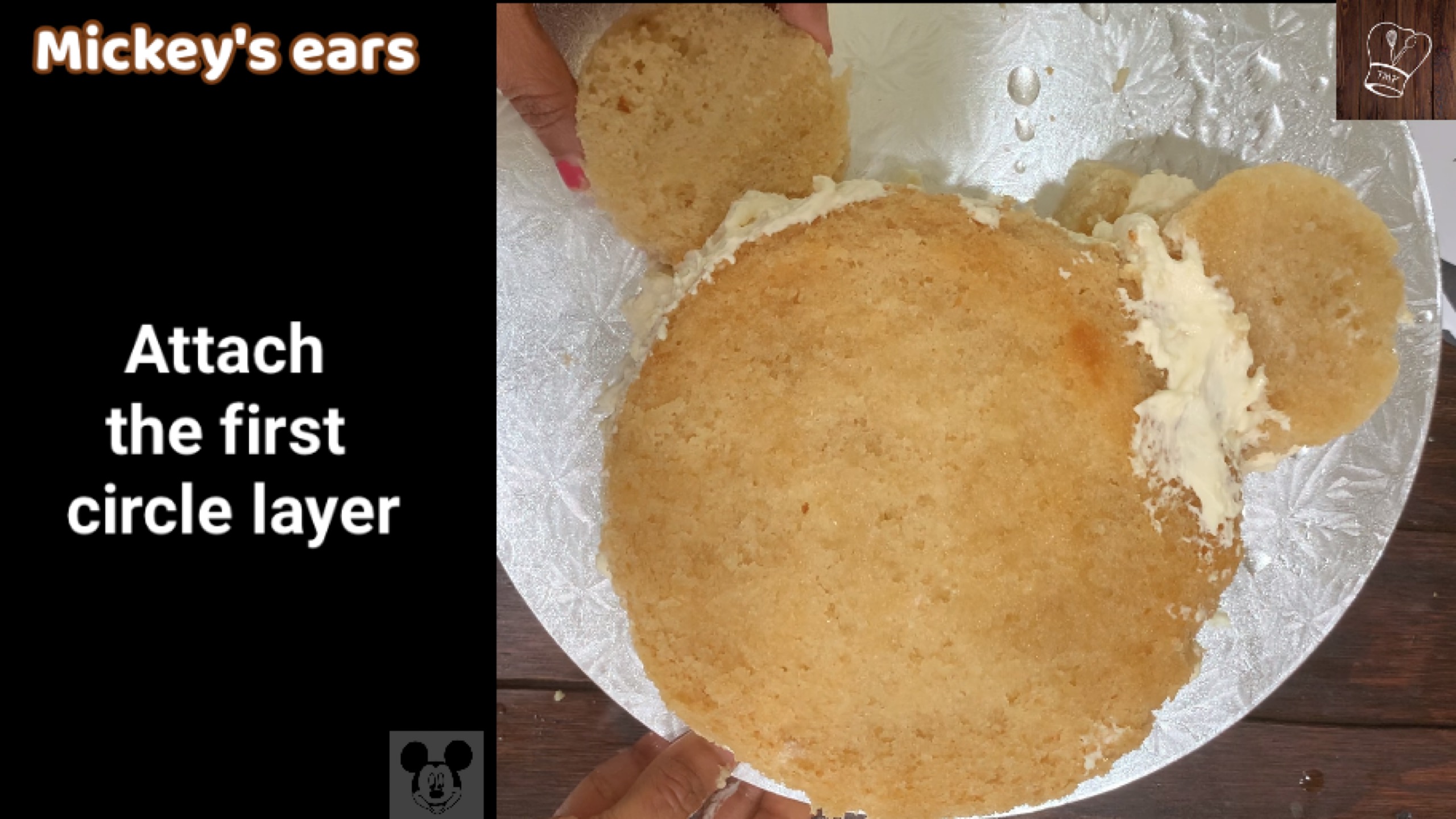 Brush a generous portion of sugar syrup on top and all around the cake
Add frosting layer on the top and spread

the frosting evenly with an icing spatula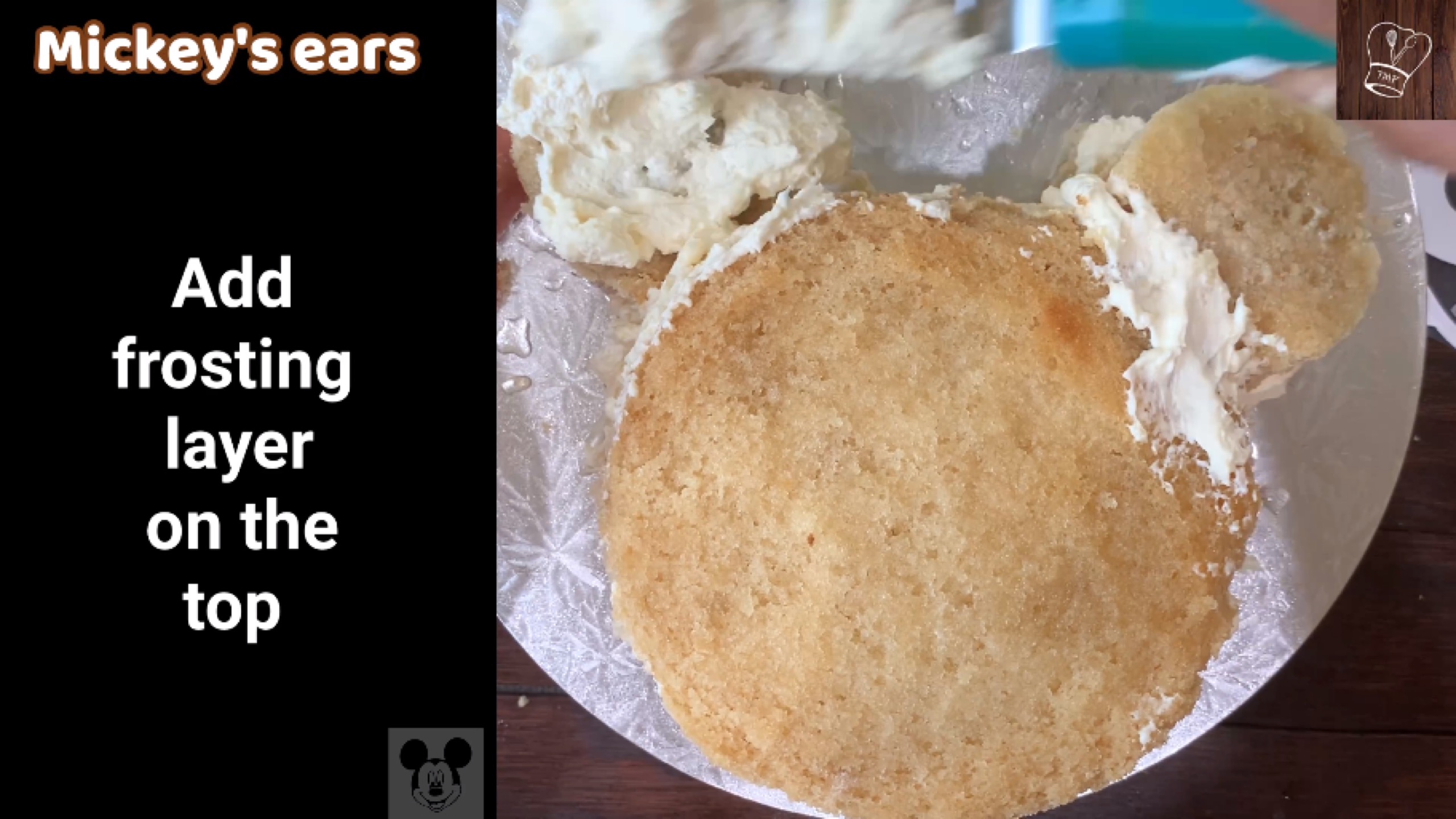 Place the second layer of cake on the top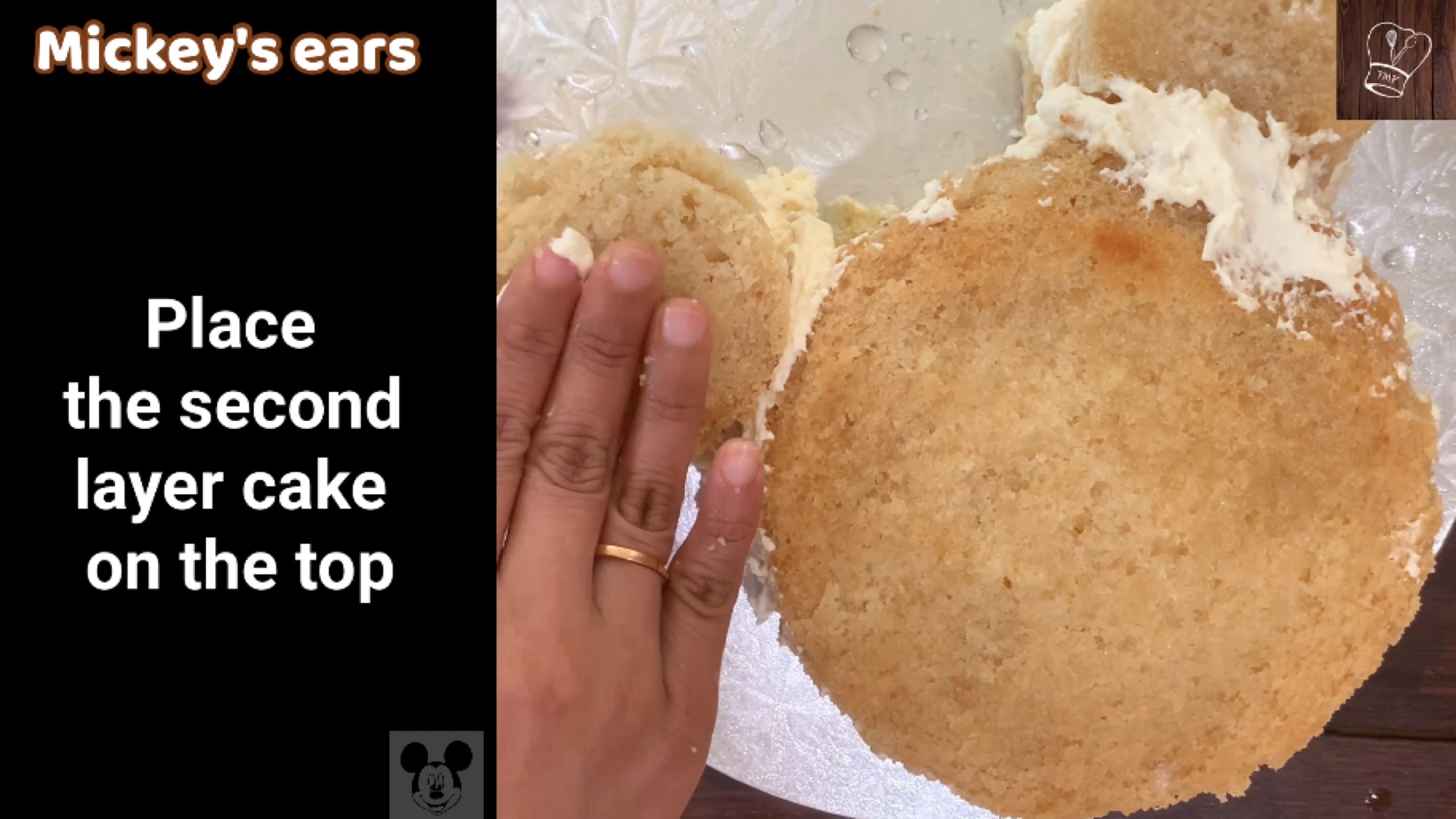 Brush a generous portion of sugar syrup on top

and all around the second cake

Repeat the same steps and fix the other ear similarly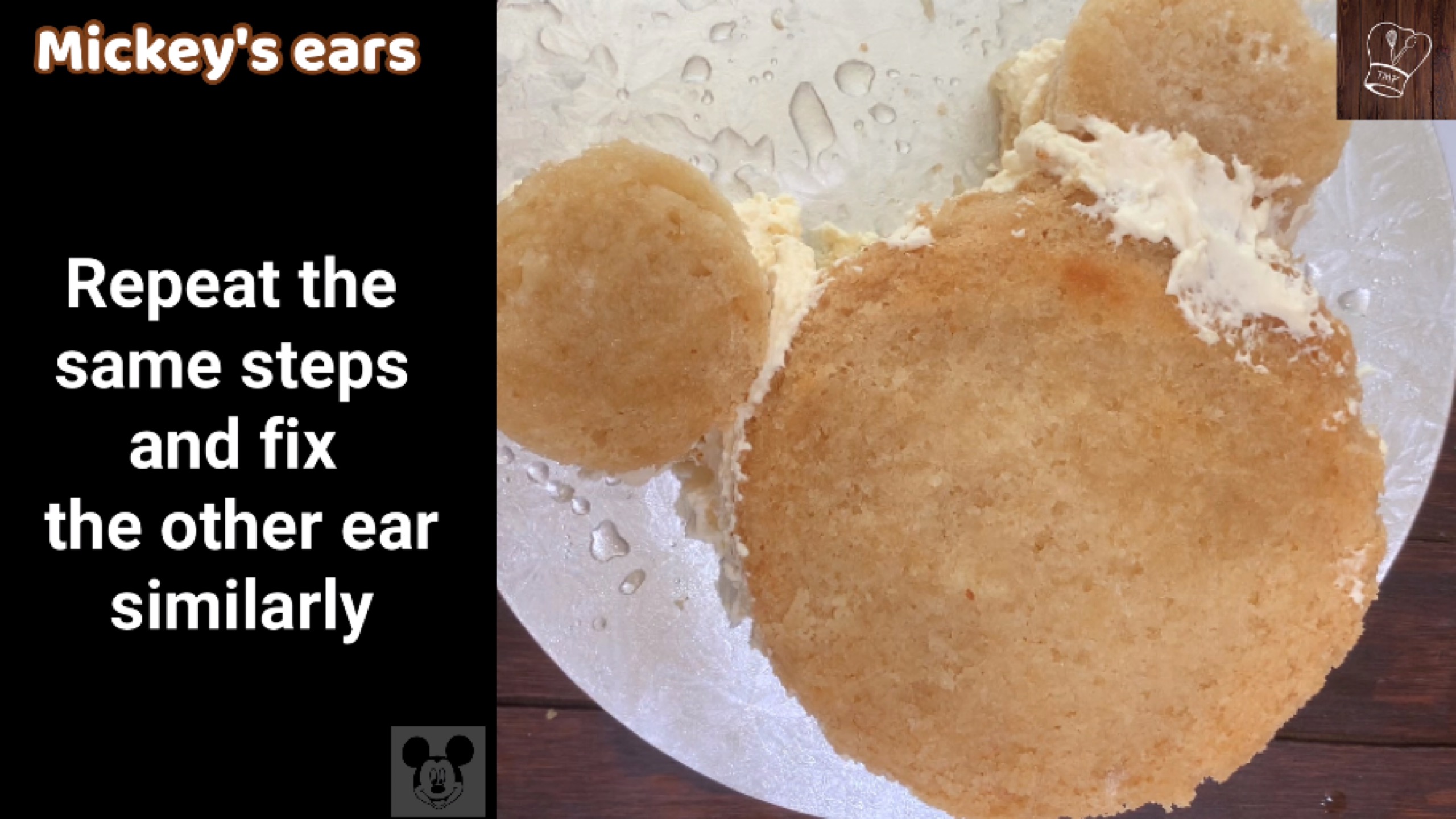 Initial frosting
Add a generous amount of frosting on the top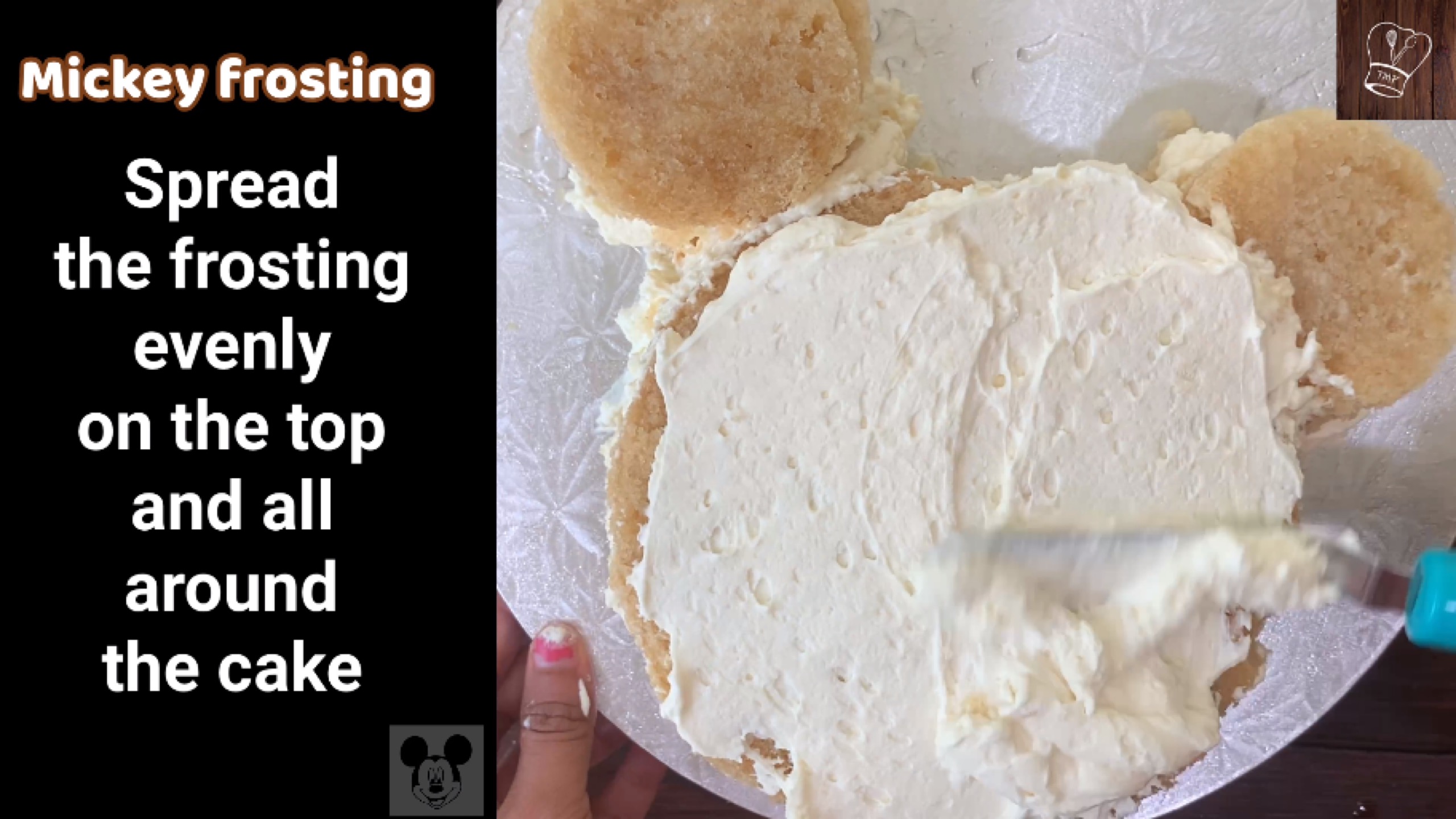 Spread the frosting evenly on the top and all around the cake

For the frosting to set, Refrigerate the cake

for 2 hours
Mickey trace
In the Mickey, printout Cut the outline of Mickey's face leaving an outline for eyes, nose, and mouth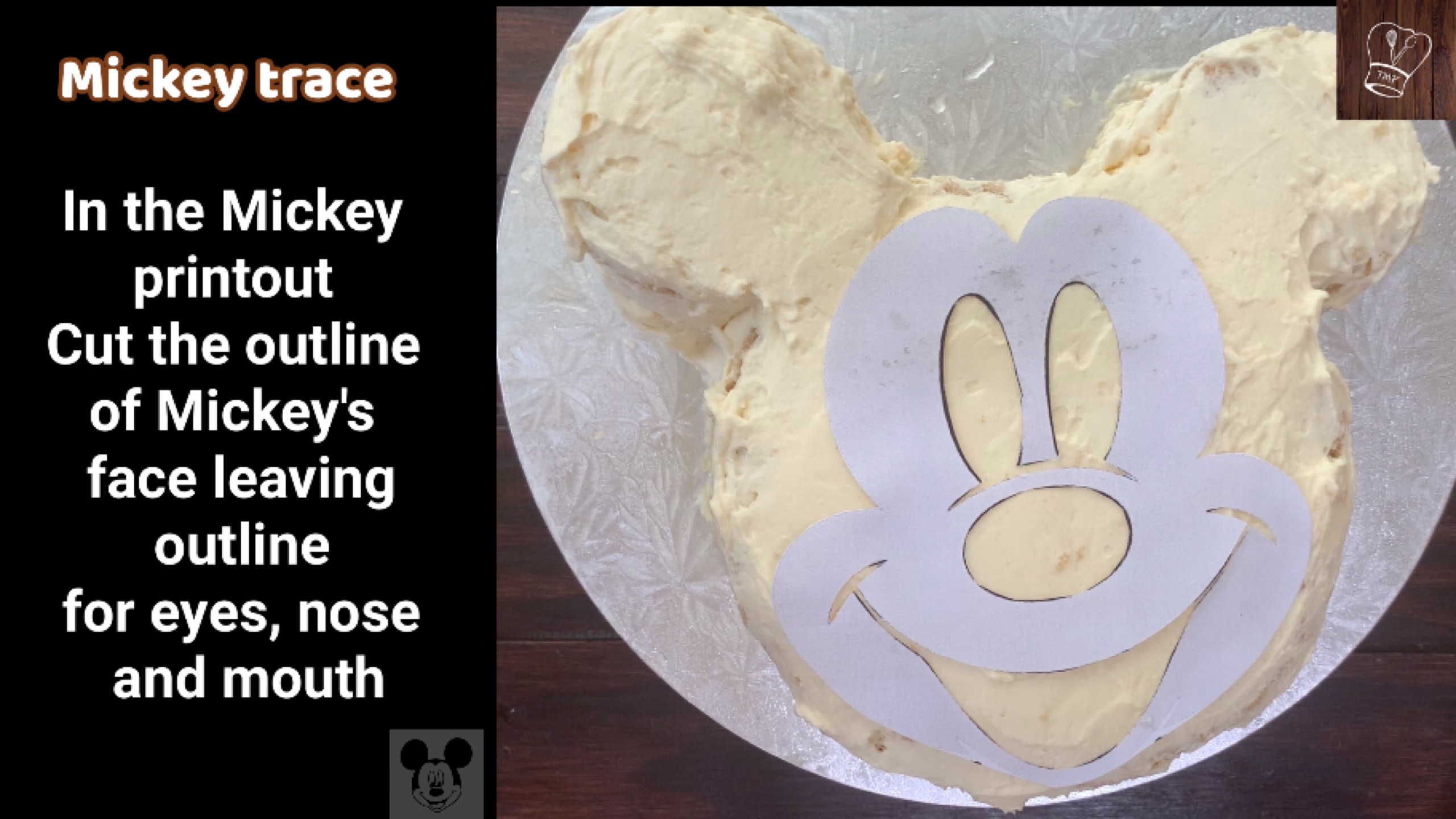 Use a toothpick to trace the outline of the face, eyes (also eyeballs)nose,

and mouth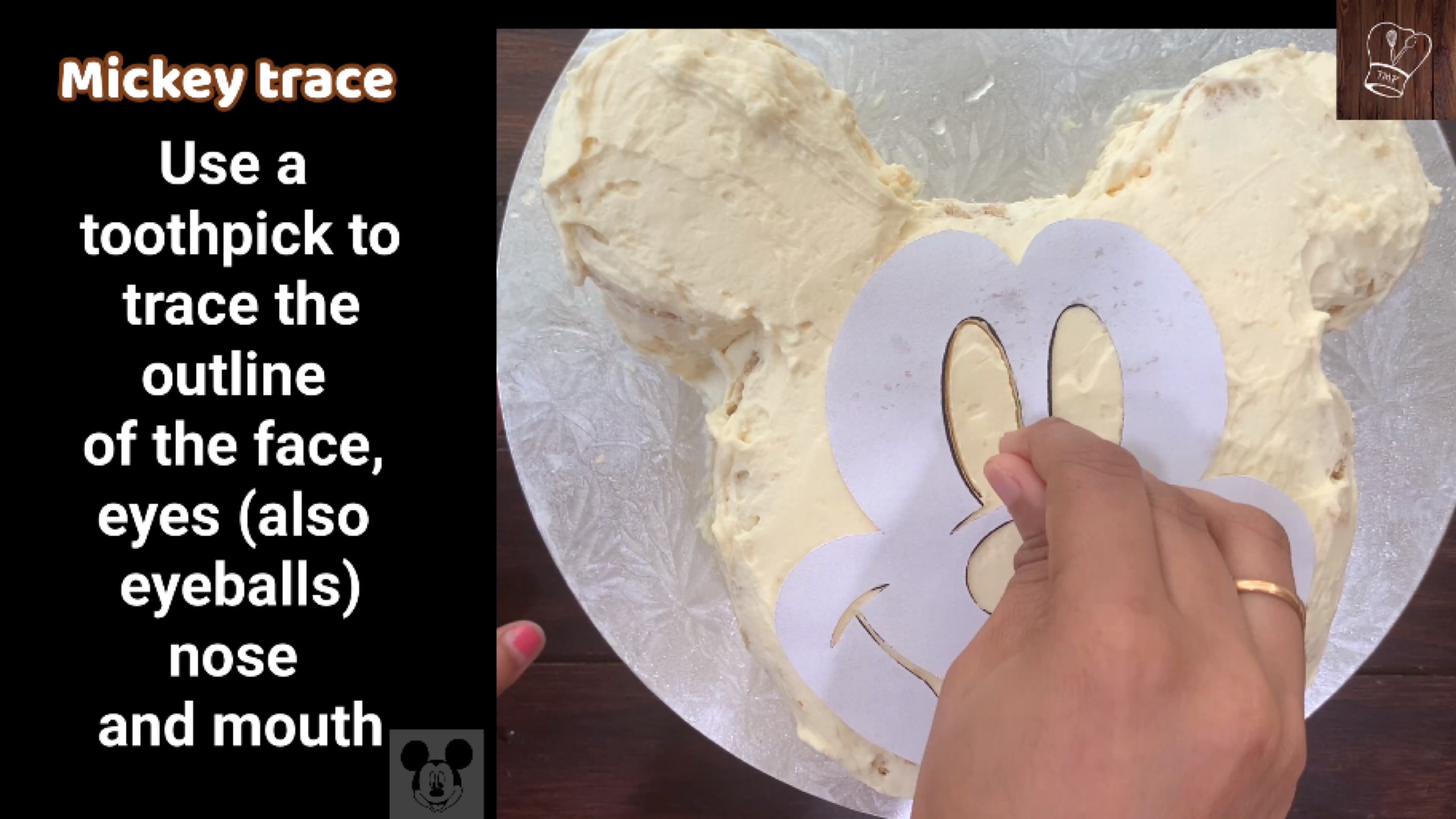 Carefully takeout the print sheet and check if the outline is clear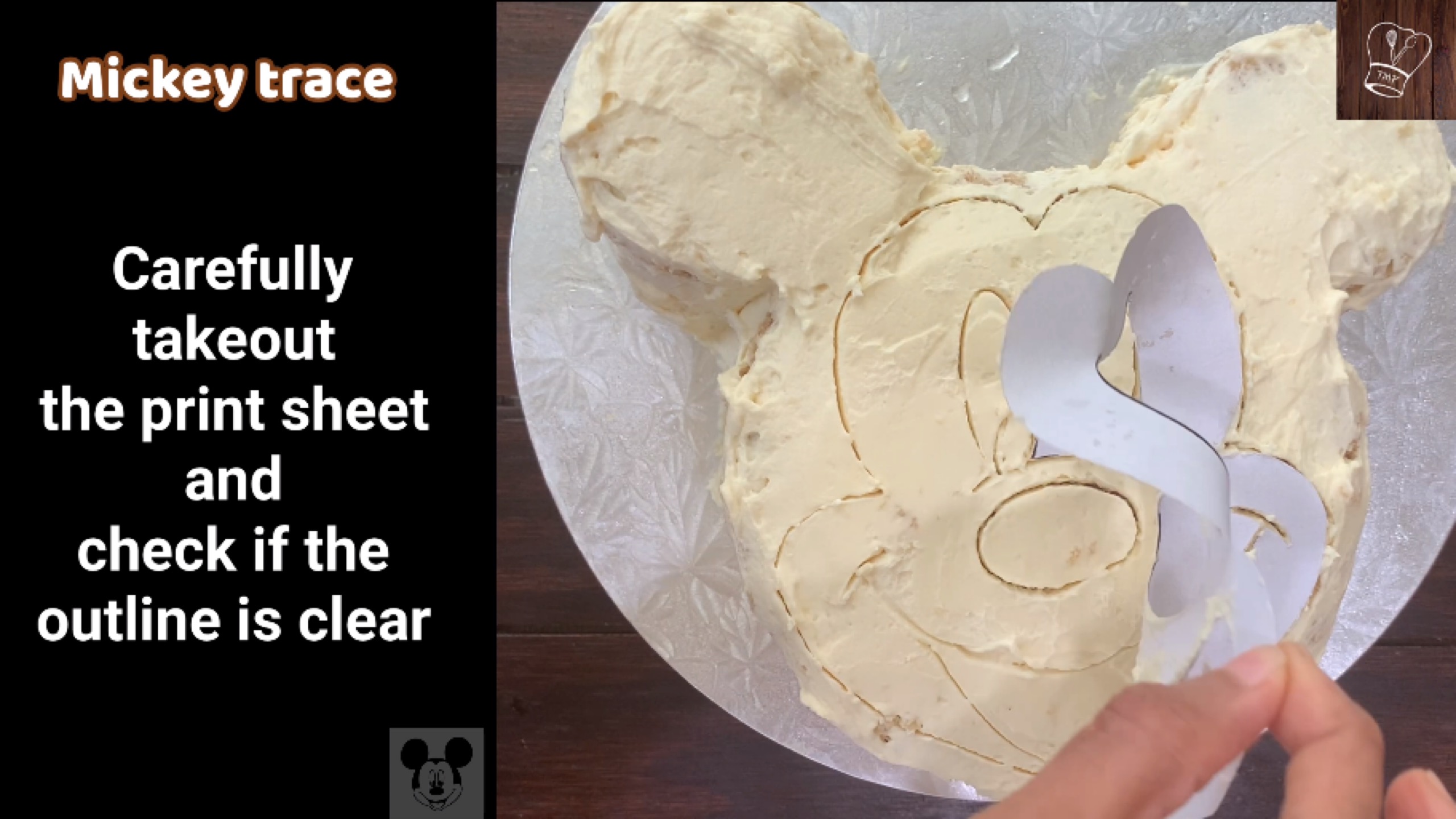 Use a sparkle gel and draw the outline for easy icing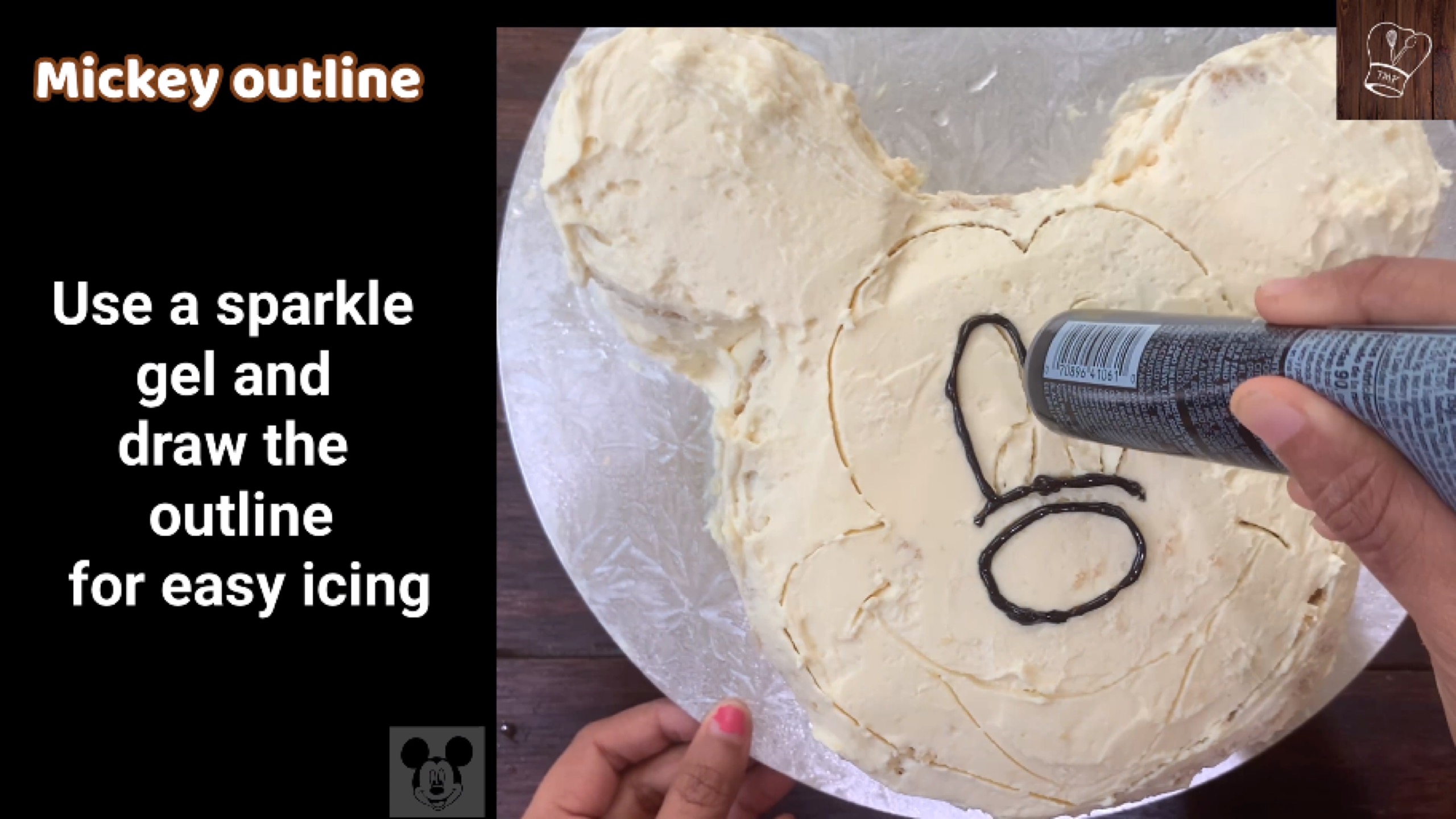 Draw the outline of face, eyes, nose, and

mouth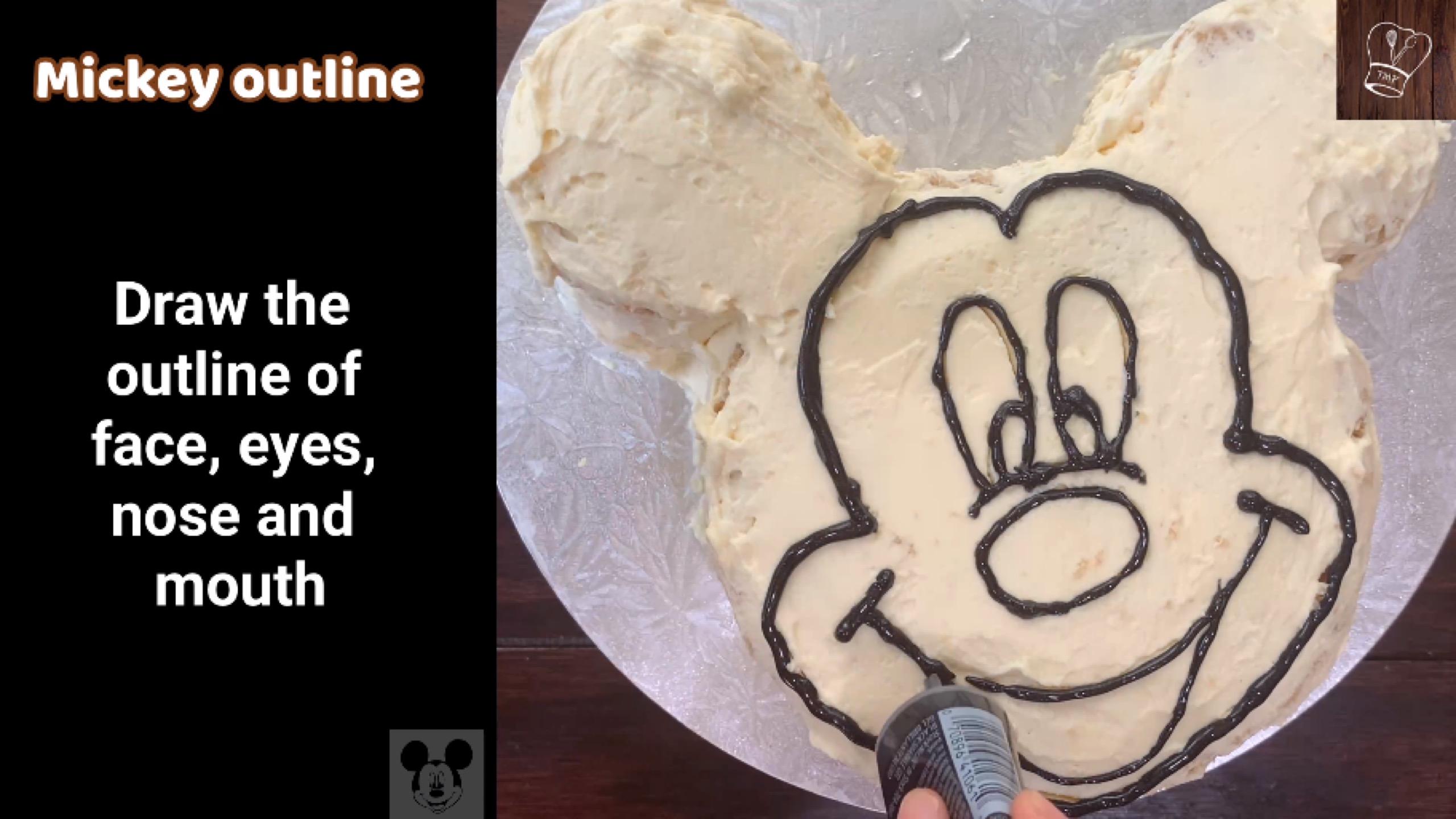 Mickey's face
Add skin color to a portion of frosting and frost

the face
Frost entire face except for eyes, nose, and

mouth
Mickey's ears, nose, and eyes
Add Black color to a portion of frosting and frost the rest of the face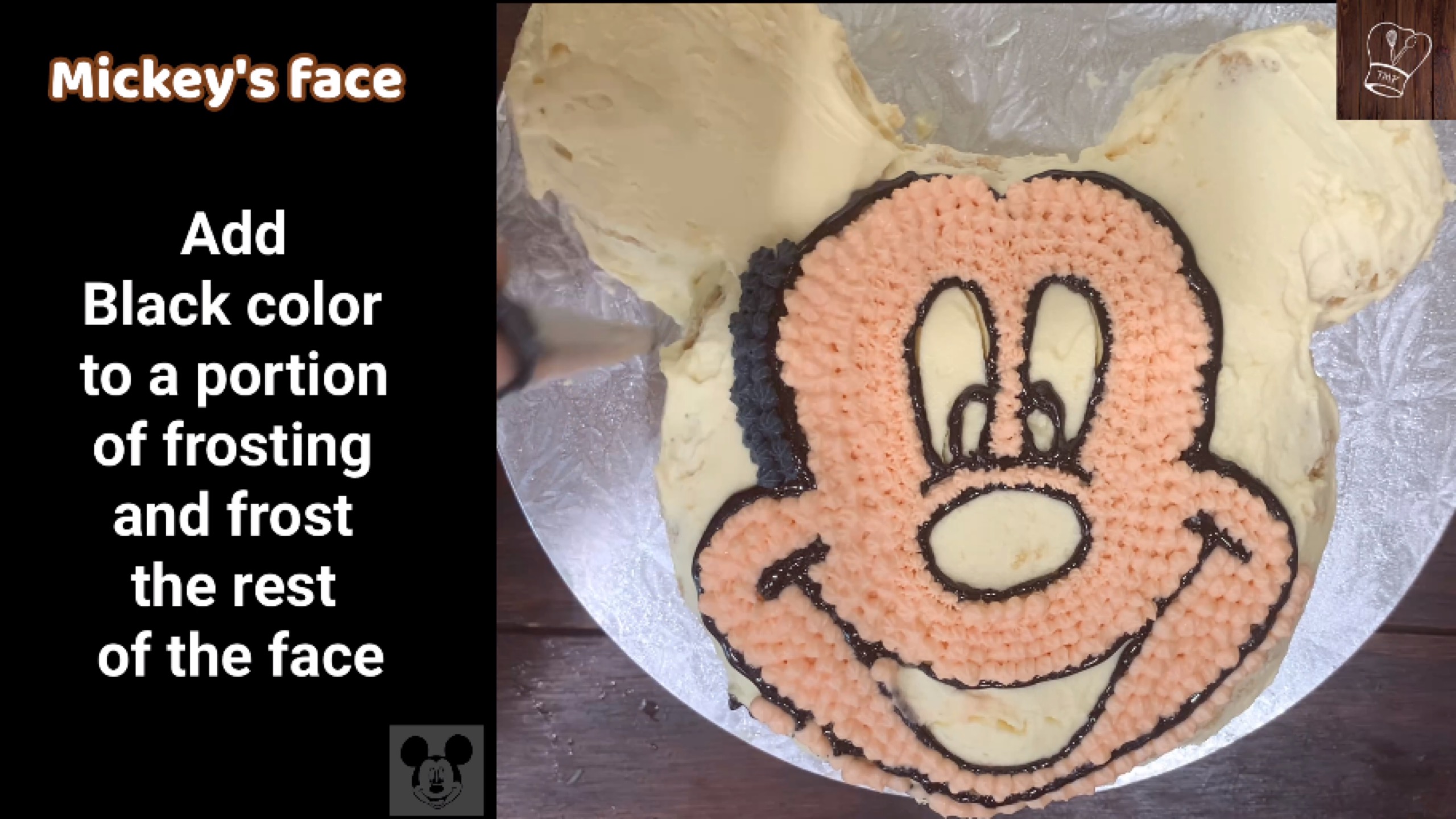 Frost both ears, eyeballs, mouth(except tongue) and cover around the face
Mickey's tongue
Furthermore frost tongue with red color frosting
Frost around the cake
Frost around the cake according to your preferred color and design