Purattasi Sani lunch, Purattasi Thaligai , Purattasi ,Purattasi Sani , Purattasi Sani thaligai , Purattasi sani kizhamai , Purattasi month, Purattasi Sani lunch , Purattasi Sani menu , Purattasi Sani thalu , Tamil brahmin lunch , medu vadai, south Lunch combo TMF, South Indian lunch combo, elaborate weekend lunch, lunch thali ideas, south Indian lunch meal ideas TMF, south Indian special occasion lunch, weekend Tamil lunch combo, south Indian food meal planning, everyday south Indian meals, Andhra lunch, easy lunch Tamil Nadu special, weekday Indian meal ideas. Subscribe to Traditionallymodernfood YouTube. Check out the Indian tiffin comboandIndian lunch combo for everyday combo cooking ideas.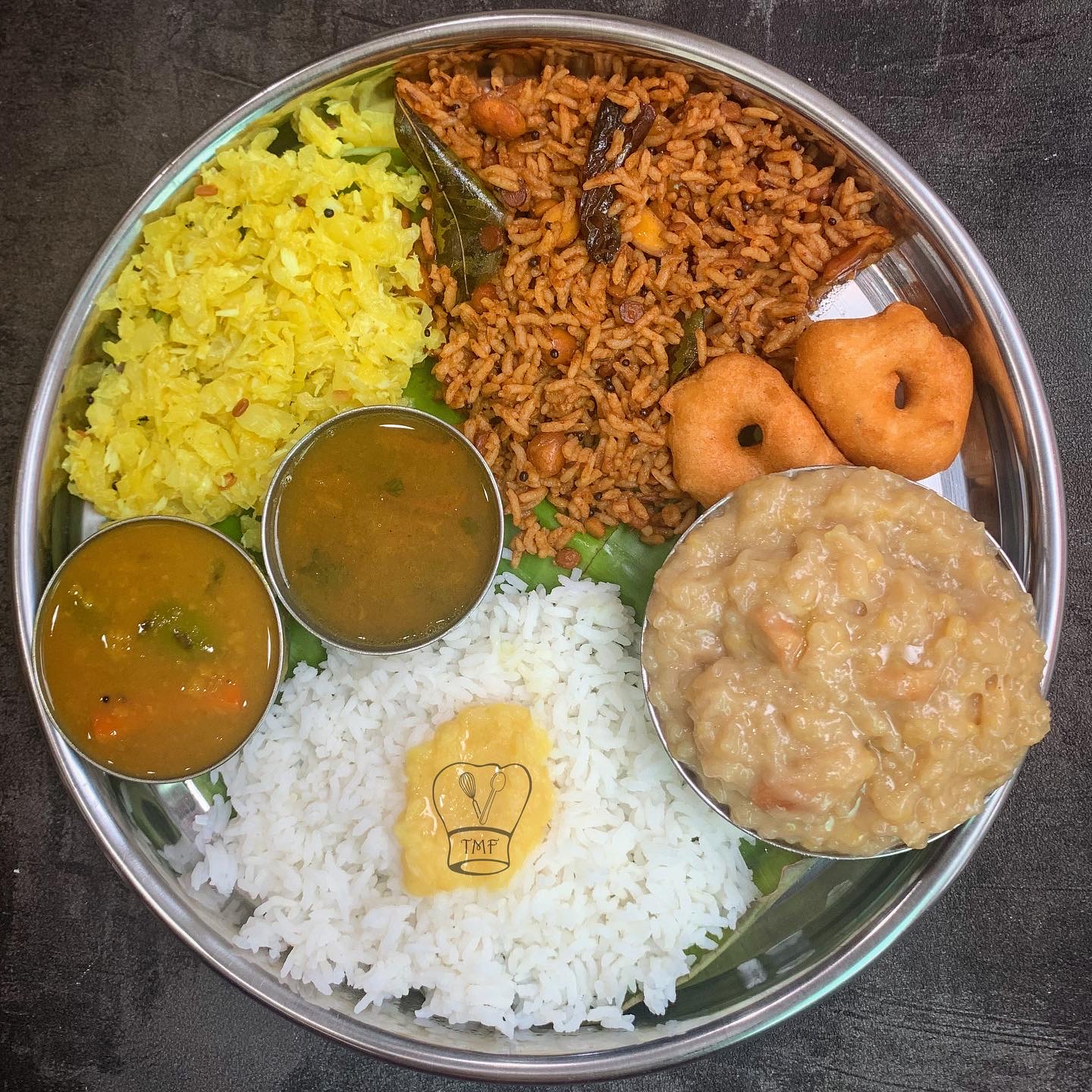 Purattasi Masam
Purattasi is one of the auspicious Tamil month for Hindu. In north India, "Purattasi" is called Ashwin month. Mahalaya Paksha or Pitru paksha and Durga Navratri fall in Purattasi Masam.
Maavilaku for Purattasi
My parents' kula deivam is Perumal (Lord Venkateshwara ) so every year during Purattasi Amma prepares Maavilakku, sakkarai Pongal, and vadai- offer it to God. Some of my friends make Purattasi thaligai | Thaligai podrathu | Thalu. prepare 5 varieties rice - puliyodarai, lemon rice, coconut rice, ellu sadam, curd rice, and jaggery rice and offer it to God.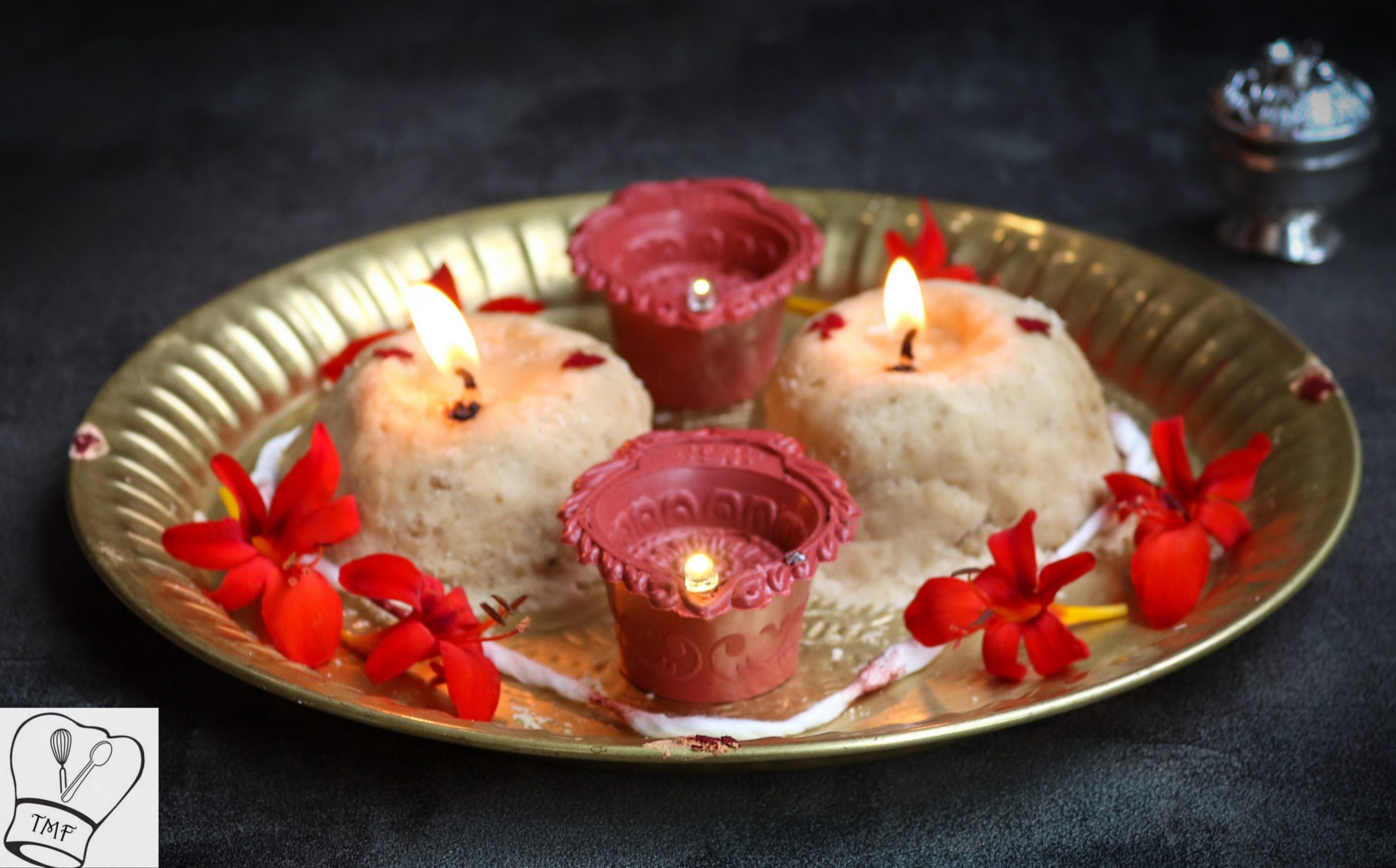 Purattasi Sani lunch
Firstly, chop and keep all vegetables ready
If you are using frozen coconut thaw them
Soak
urad dal for vadai
toor dal for sambar and rasam
rice for maavilakku
Moong dal and rice for pongal
Jaggery for Pongal
Grinding
Urad dal with little cold water for vadai
Saute and grind ingredients for Arachuvitta sambar
Tempering
Cashews and raisins ghee for Pongal
Mustard seeds, fenugreek seeds, and cumin seeds in ghee for Rasam
Urad dal, mustard seeds, and red chili in coconut oil for cabbage poriyal
Pressure Cook
Rice
Moong dal and rice with milk and water for Pongal
Dal for sambar and rasam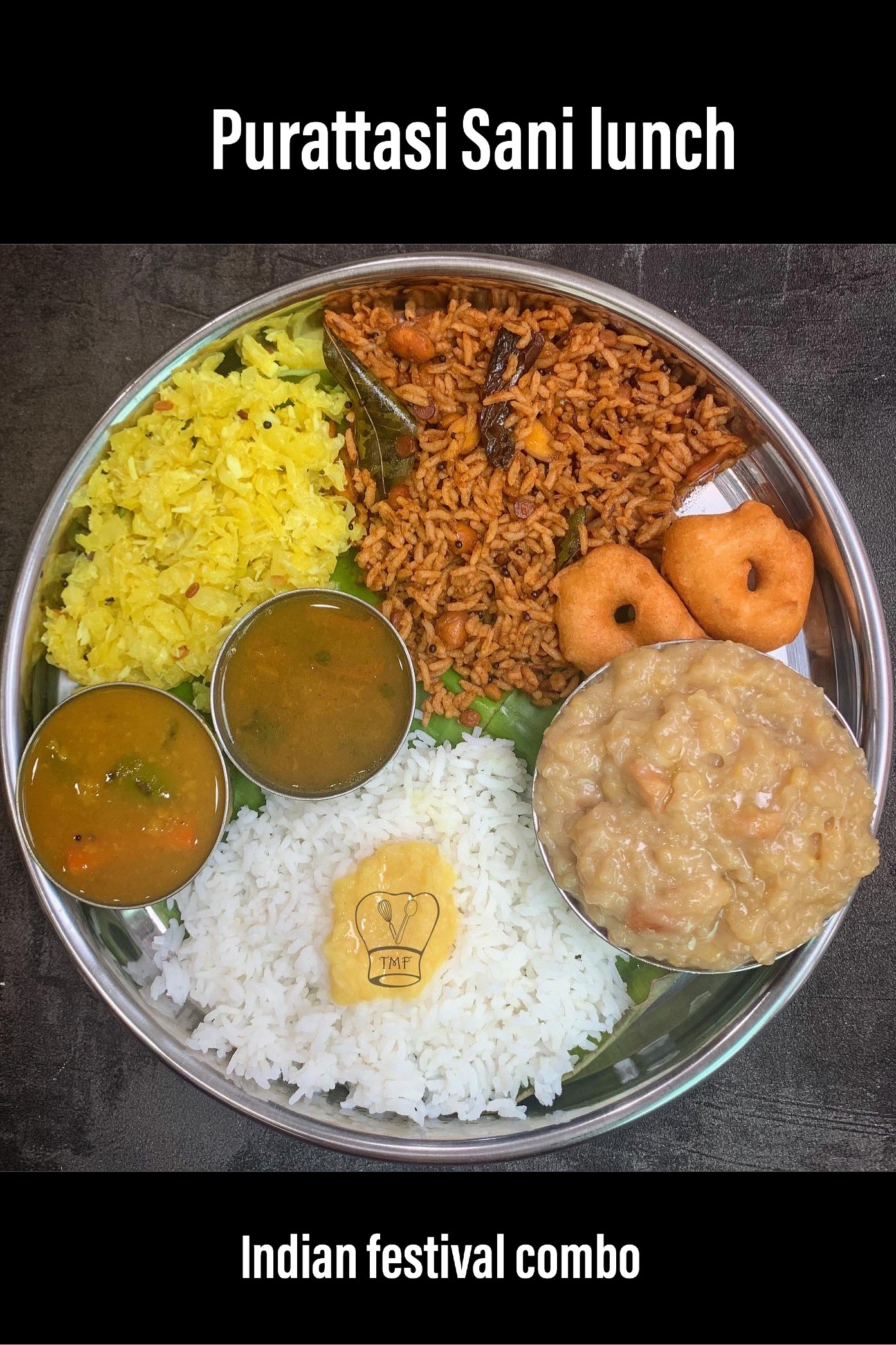 For a detailed recipe link with ingredients and instructions pls. Click on the image
Maavilakku
Drain rice and cool
Grind the damp rice and sieve the flour
Add country sugar, cardamom powder, and little ghee, mix and make two lamps. Light wick lamps with ghee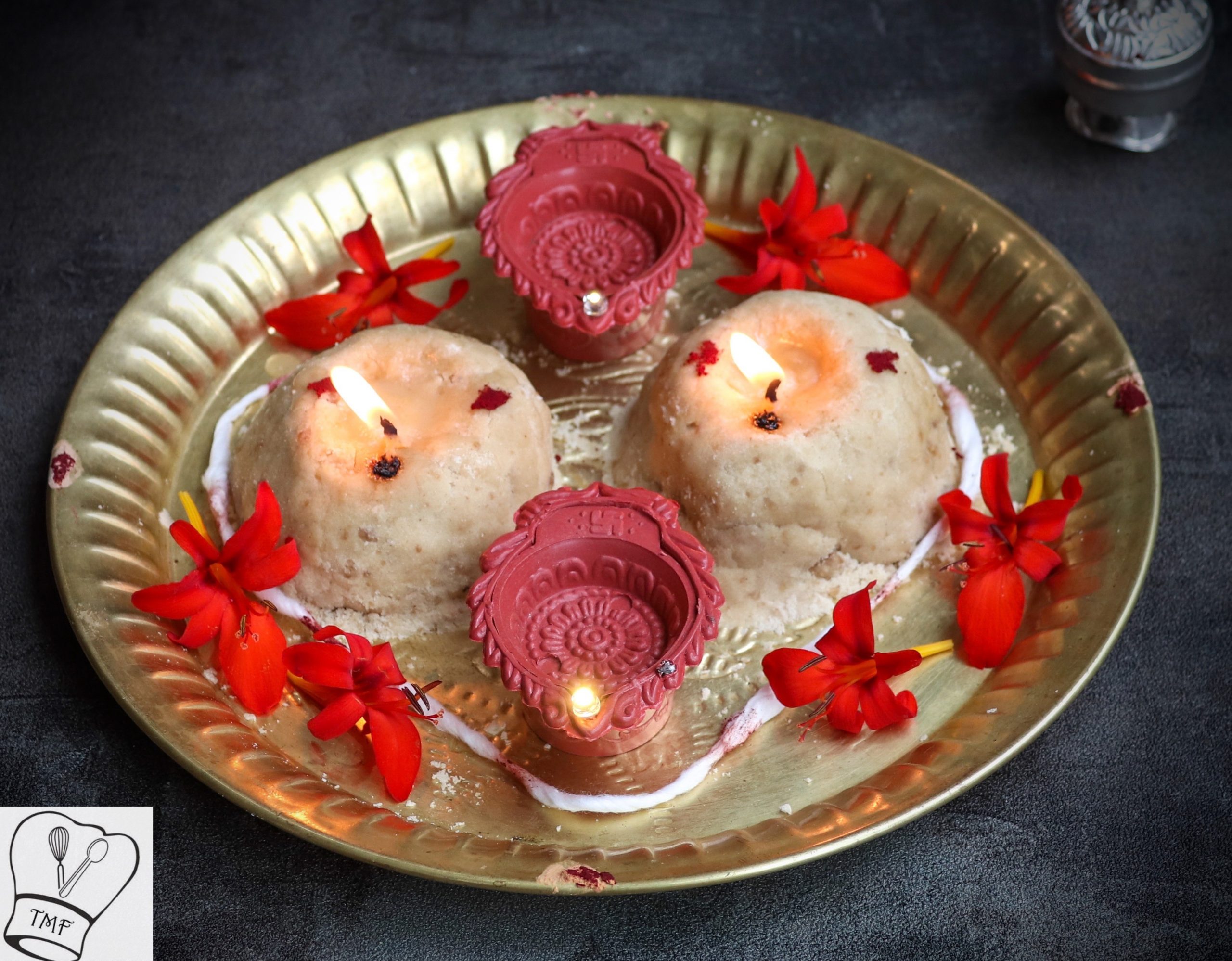 Akkaravadisal
Add the tempering, cooked moon dal- rice, milk, and boil
Filter and add jaggery syrup and boil well
Add cardamom powder, saffron, and cook
Finally, turn off the stove and add edible camphor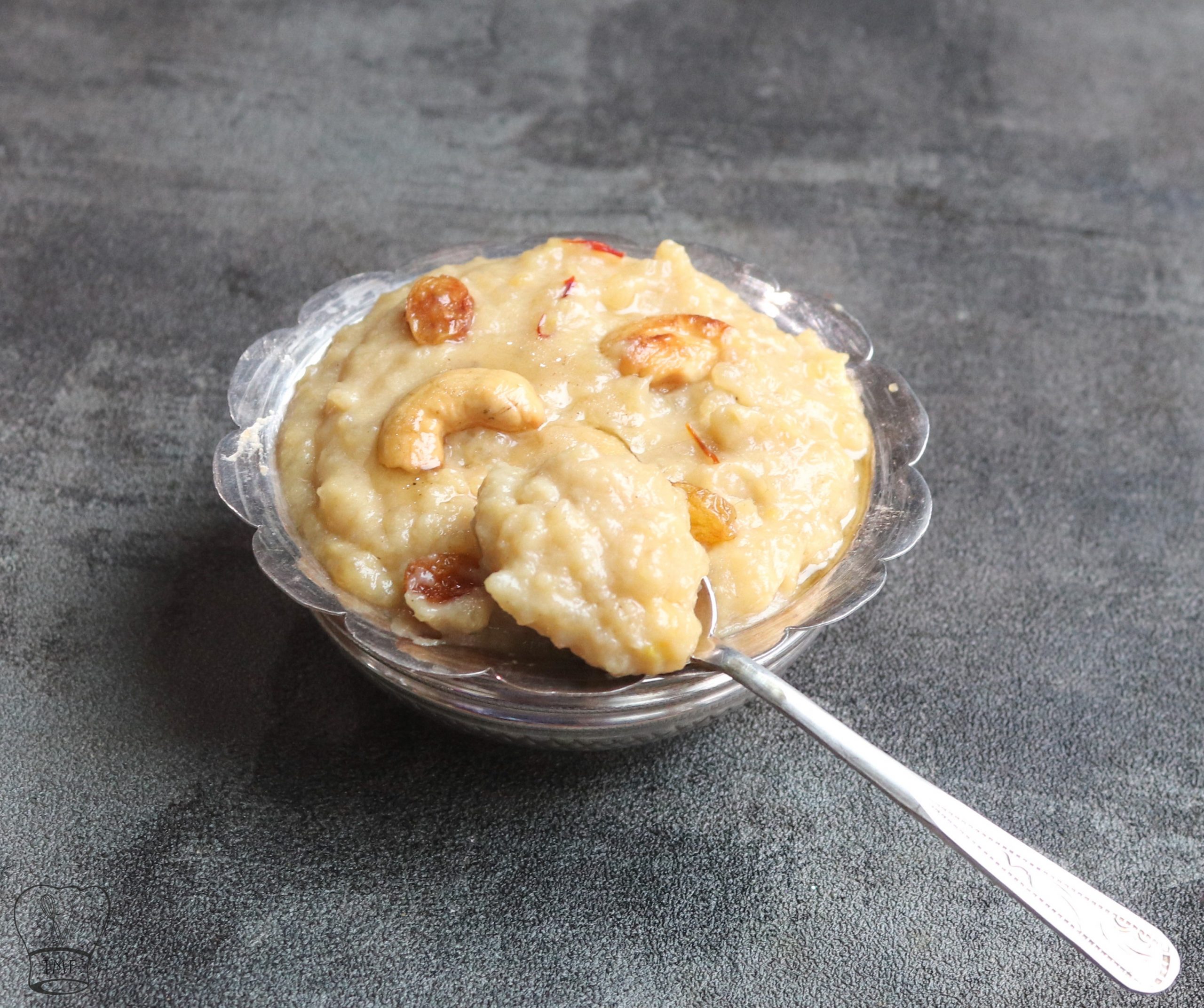 You can also make sakkarai Pongal or jaggery rice or kalkandu Pongal
Medu vadai
Refrigerate the vadai batter for 30 minutes
Heat oil
Mix all the ingredients for vadai and fry vadai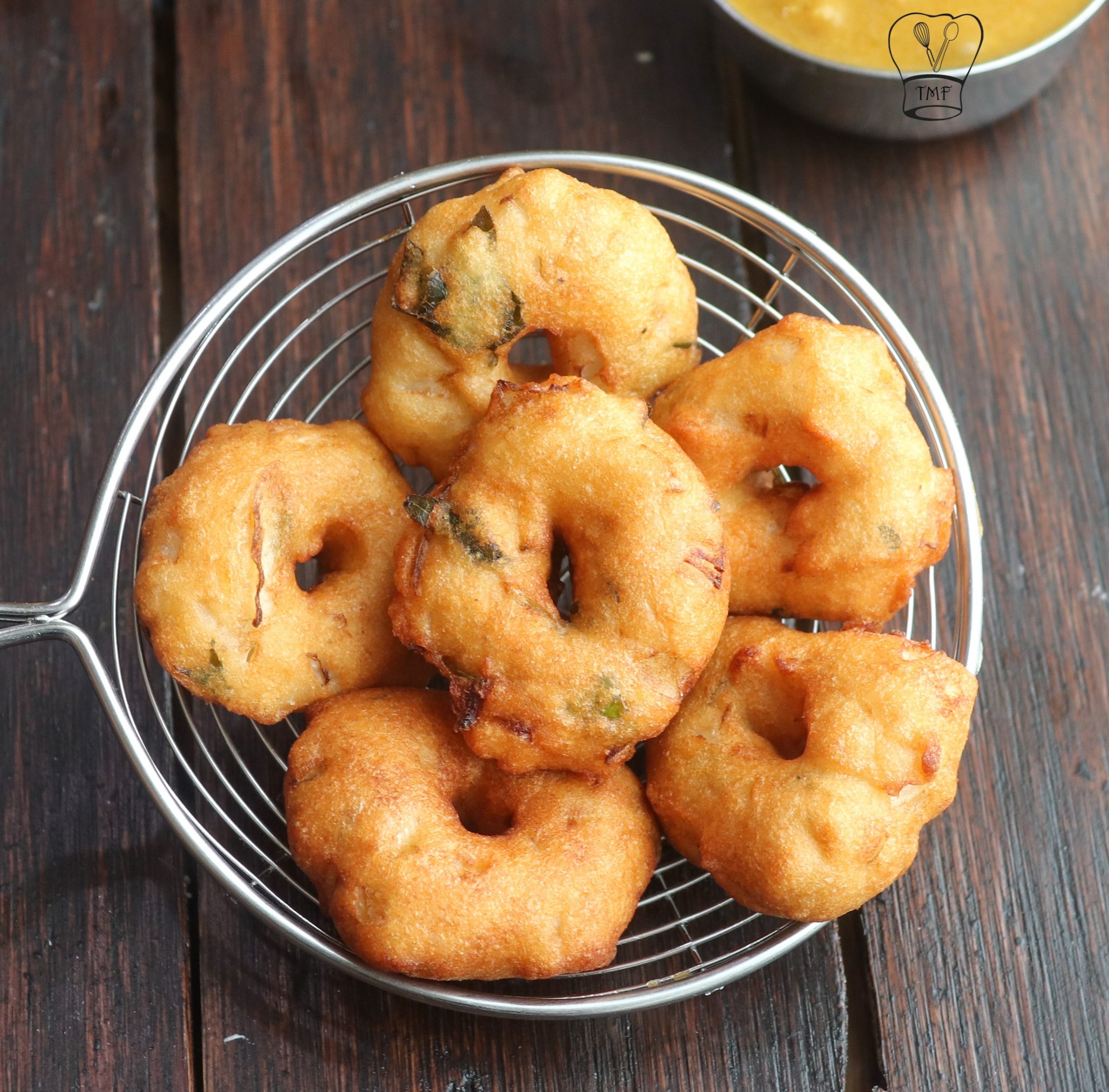 Check out other vadai recipes in TMF
Arachuvitta sambar
The original sambar recipe is with radish and onion but for this sambar, I have used carrots, capsicum, and drumstick
Temper and saute vegetables
Add sambar powder, tamarind paste, water, and other required ingredients for sambar; boil
Furthermore, add the ground sambar paste and boil
Finally, add dal and boil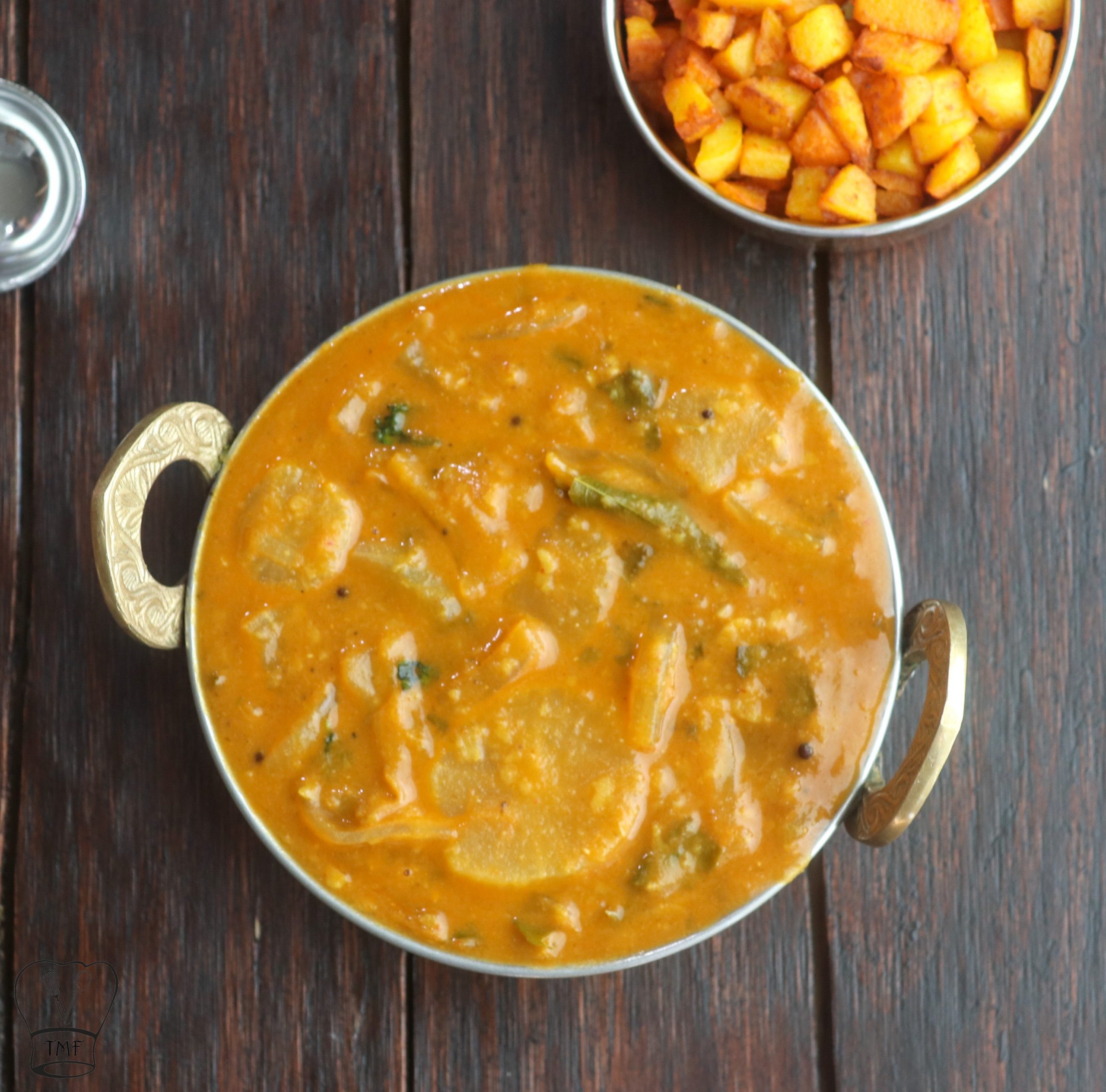 Check out sambar, kuzhambu recipes, coconut-based recipes, kootu recipes in TMF
Paruppu rasam
Saute tomatoes
Boil tamarind, rasam powder, salt, and other ingredients
Add cooked dal and bring to a frothy boil
Finally, add the tempering and turn off the rasam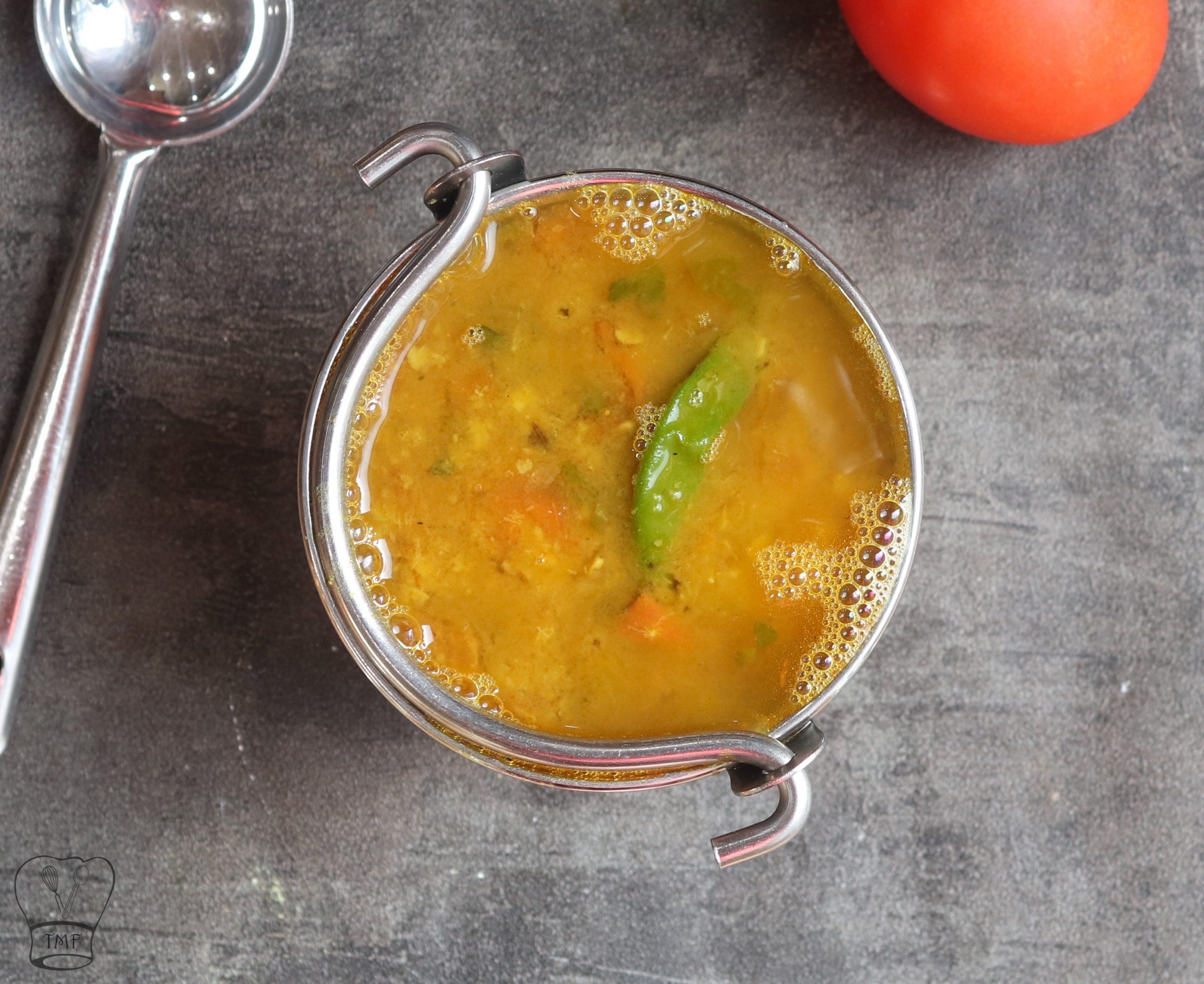 Check out other rasam varieties in TMF
cabbage poriyal
To the cabbage poriyal tempering, add washed cabbage, turmeric powder, and required salt, cover cook
Finally, add coconut and prepare poriyal
Instant puli sadam
Use tamarind paste and other required ingredients for instant puli sadam; prepare instant pulikaichal
Finally, mix rice and keep it aside
You can also prepare Puliyodarai and prepare traditional puli sadam.
You can also prepare lemon rice, coconut rice, ellu sadam, curd rice. Check out other variety rice recipes in TMF
Add salt to the dal and mix well
Serve the meal with a dollop of ghee